This was in a Craiglist type thing in Canada.
This was in a Craiglist type thing in Canada.
There are so many things that I like about this ad, it's mind bottling the running jokes that you can insert here. Some of my favorites are the "serious inquiries only" because, god knows, that bike is going to be out of reach of a lot of people. I also like the luxurious cabin they live in, that says nothing but "Pimp Palace" to me as well, of course, the time honored number 420 on the machine with flames on the bottom. I wonder if those guys ride double up around the sand pit. Good thing the one dude has on a chest pro. What do you like about this ad? Comment below!
selling a white and red YAMAHA YZ 250 . frame freshley painted and brand new piston.excellent condition.serious inquiries only. call darren @807-629-XXXX or crystal @ 807-622-XXXX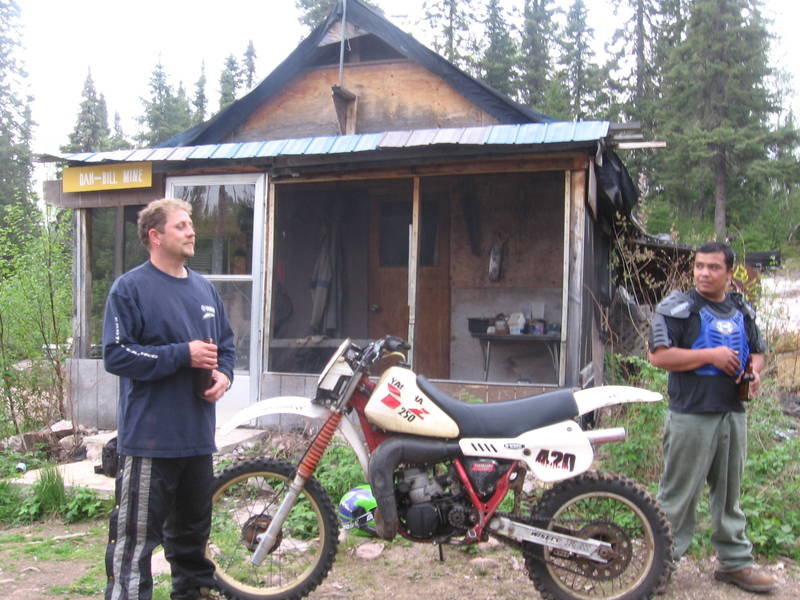 You wonder if bikes, like those toys in the movies, have feelings and talk to others. This bike is probably in need of some therapy.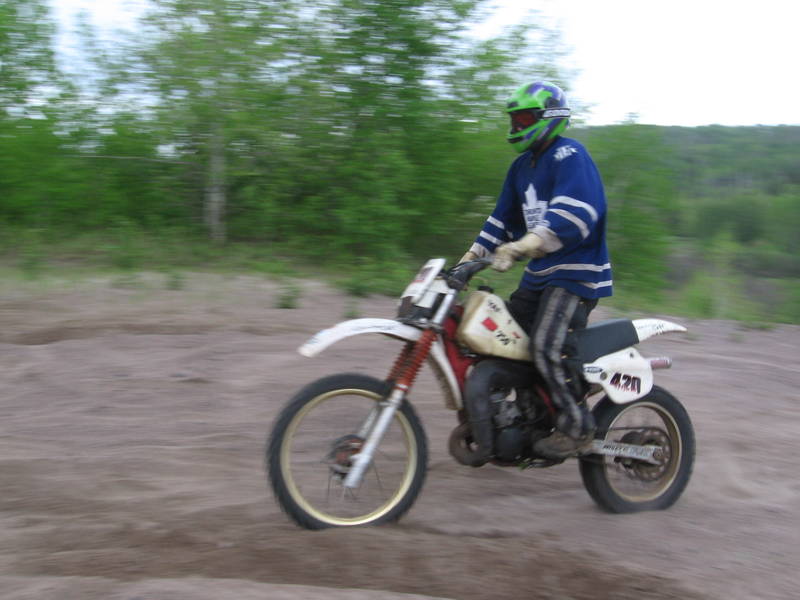 I do approve of the jersey choice, no doubt about it. Everything else? Not so sure.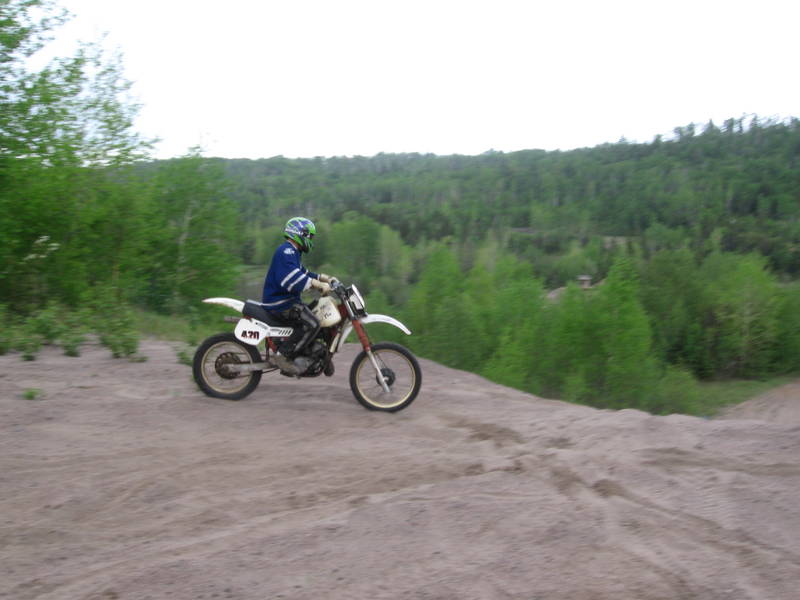 Nice scenery where these guys ride, right in the Canadian shield. Good form also and probably not much blistering with the welding gloves.