Thanks to readers Ruben, DJ and Johnny O'Hannah for sending in shots of their crap. Check it out.
Thanks to readers Ruben, DJ and Johnny O'Hannah for sending in shots of their crap. Check it out.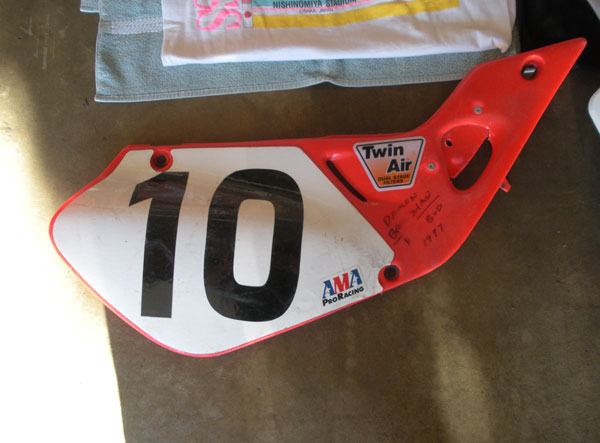 First up is DJ-I've got some pics of some of my moto collection for "my stuff". So the #10 number plate is the real deal Damon Bradshaw number plate from 97′ when he was riding for Manchester Honda. Robbie Skaggs was the 125 rider that year, (and a good friend of mine) so I went to hang out with him for the weekend and be his "man-friend" before "man-friending" was cool. I got to hang with the Manchester boys all weekend and got the VIP treatment. Paul DeLauier (sp?) was Damon's mechanic back then and Jason Frenette was riding a 125 for Manchester that day. Frenette was a crazy dude for sure. Whatever happened to him? Robbie and I were at the Holiday Inn on Friday I think when Damon came blazing into the parking lot in his rental car and E-braked it nearly hitting us. Good times for sure.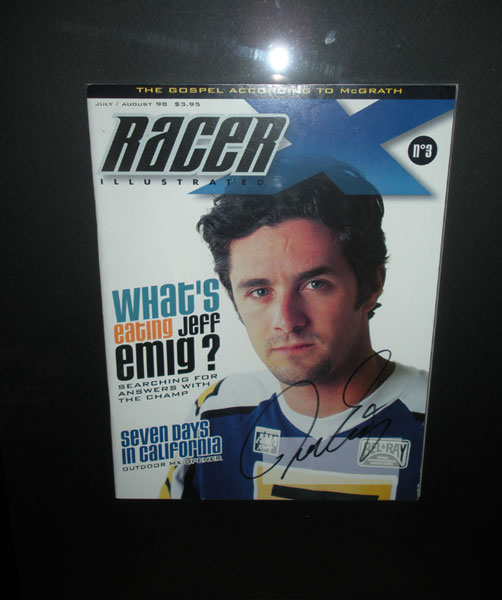 The Emig RacerX cover is from the 98′ Red Bud national. A friend and I went back to hang out with Robbie for the weekend and I scored this autographed mag. It was Saturday and Fro had just pulled in from practice and I went over to the Kawi semi and it was just him and the mechanics. I yelled to him to come sign my magazine and he ended up hanging out with us for about an hour. He was super cool to us. When he found out we were from Kansas and not far from his home in Missouri he was super stoked. That was the race that broke his slump and he dominated by going 1-1 that day. I'd like to think I had a little to do with it. LOL! Fro is still my favorite rider to this day. Robbie had a great day also. I was acting as his mechanic that weekend so I got to go down on the gate with him before the start. He was riding a full privateer YZ125 and pulled a huge holeshot! I was freaking out! He led for about half the moto and ended up getting a sixth. He was top privateer that weekend and ended up 6th overall as well if I remember right.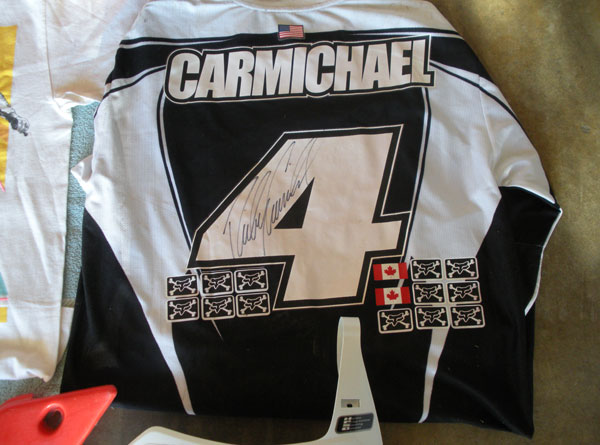 The Carmichael jersey is from the first Thunder Valley national in 2005. Ricky dominated the whole weekend and went 1-1. This is his actual race worn jersey from the second moto. You can still see the dirt an sweat stains. I was dating the trophy girl that worked the race that day and she asked Carmichael for his jersey on the podium. He said yes, so we went back to the semi after the race and he signed it and gave it to her. She then gave it to me. While she was waiting outside the semi Milsaps was hitting on her. Funny stuff!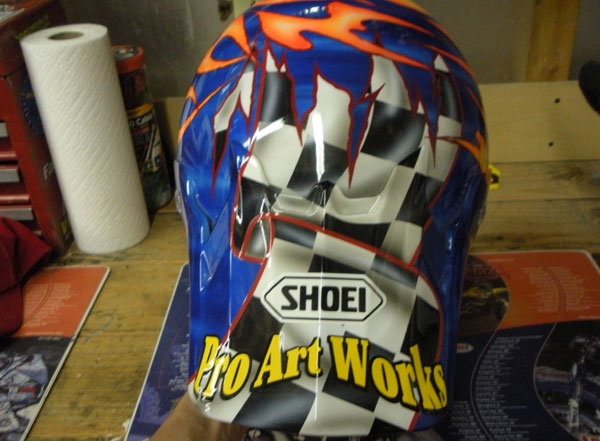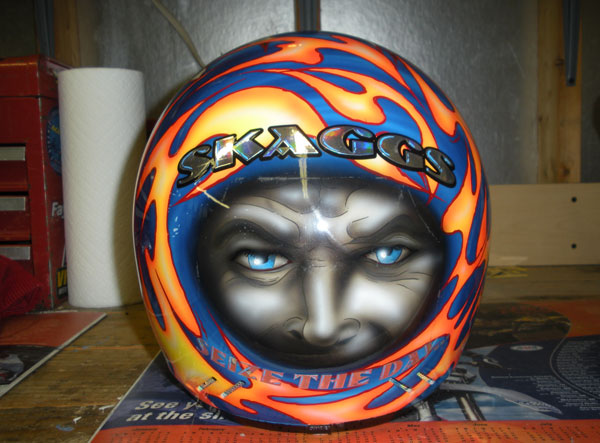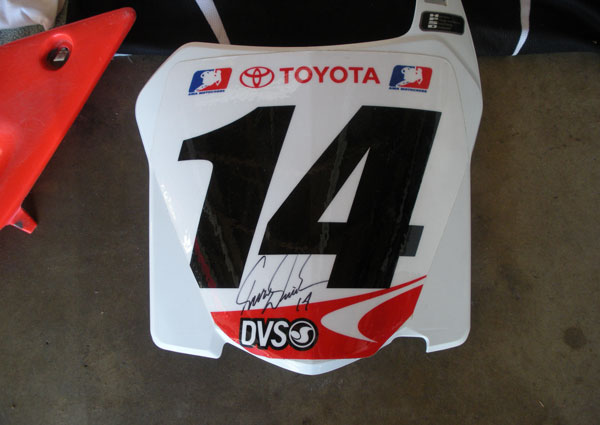 The Windham number plate is off one of his 2008 practice bikes. I took it with me to the 2009 San Diego supercross and had him sign it. The bike was one of his Factory Connection practice bikes and it ended up at Fay Myers Motorcycle world in Denver. I bought the bike and have it in my garage. I'll send more pics. They take most of the good stuff off but it has a one off Pro Circuit Ti exhaust that has "windham race #1" written on it in black sharpie and underneath the seat it has "windham home" written on it. The frame also has the extra skid plate tabs welded on the inside for the factory skid plate. It's a great bike and my "daily driver". Windham is a classy dude and one of my favorites.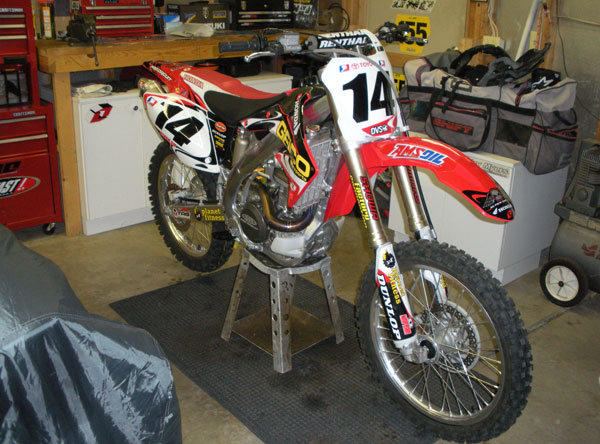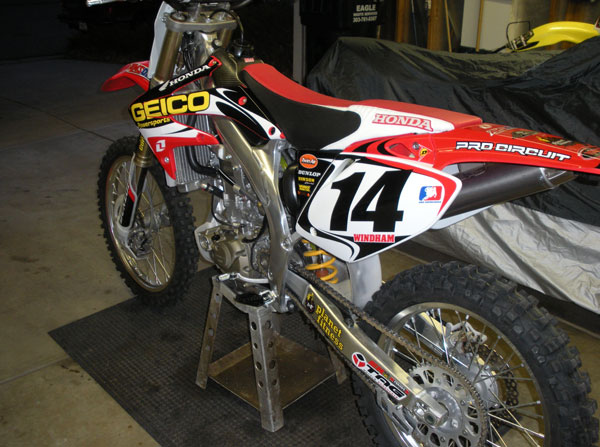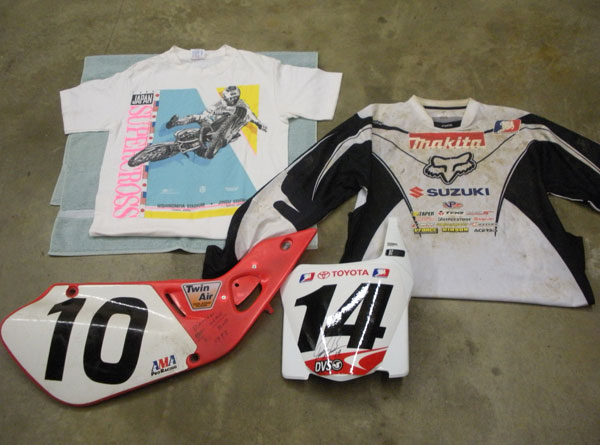 Now something from Ruben. For part one of Ruben's stuff, click HERE.
And now some of the famed Johnny O'Hannah's stuff.
Thanks for sending the stuff in people!