I also went here last year, check it out HERE. As far as the 2010 visit, well please read on.
I also went here last year, check it out HERE. As far as the 2010 visit, well please read on.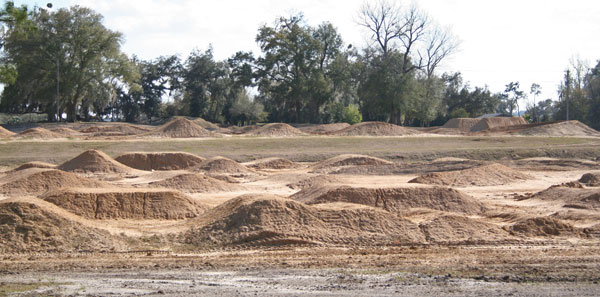 The supercross tracks were too wet to ride. This is a side shot of both of them. Yes, I said both of them.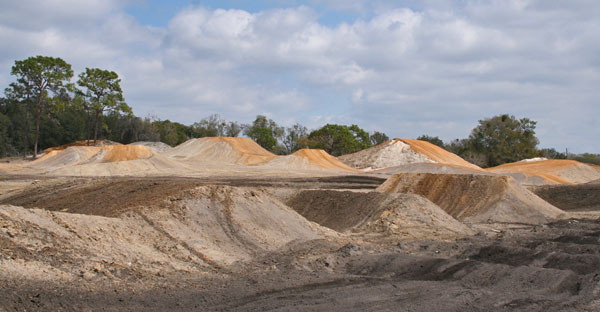 But even if they were dry, the guys wouldn't have ridden them as Reedy got Mark Barnett to come in and build him a Daytona-specific track with the exact same obstacles as what's going to be there this weekend. Just a little more compressed.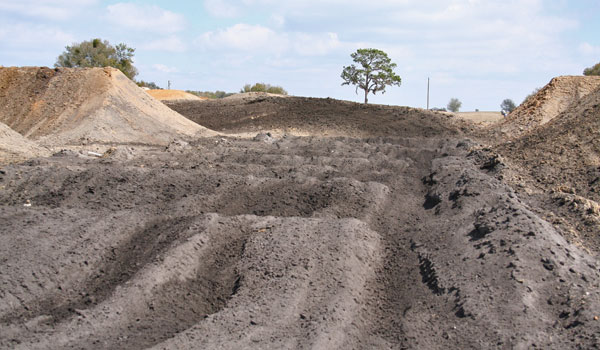 Here's the whoop section, it was nasty like Janet Jackson.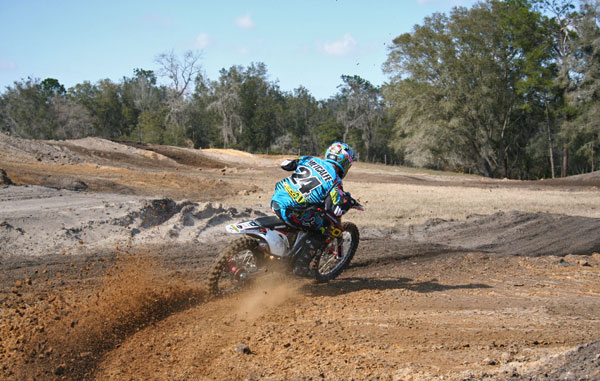 Also here on this day was Brett Metcalfe wearing that awesome Fox gear with the demons on it. Metty's a good dude.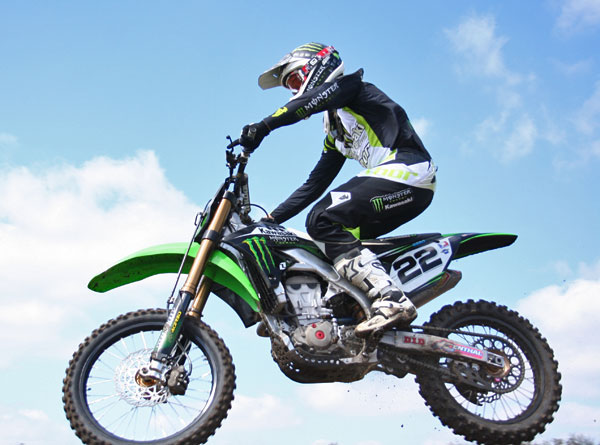 Here's some guy named Chad that owned the place. He has just started riding again after breaking his hand. Yeah, he pretty much killed it.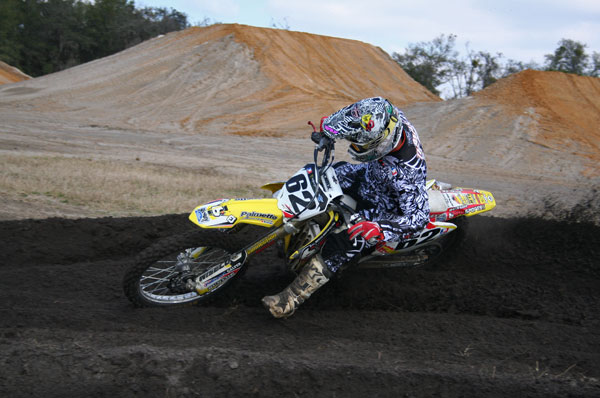 Guess who else was there? None other than Jason Thomas, tiny in stature but he's got a huge heart. And he's the 2009 German SX champion and 2010 AMA SX King-of-the LCQ's.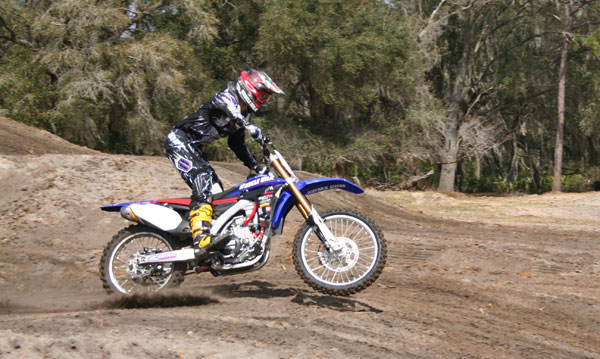 Also in attendance was Michael Byrne so that means the entire 2008, 2009 Australian MXDN team was represented on this day. You know, the guys that keep blowing it. This was great amusement to me all day by the way.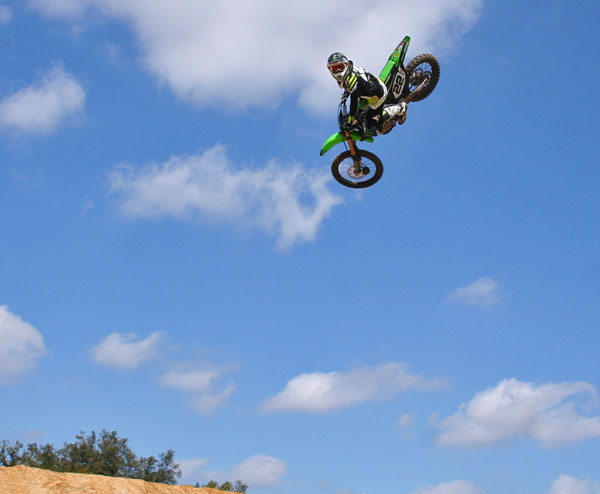 This was on the outdoor track, Reed did this jump for me a few times. It's, uhhh, huge.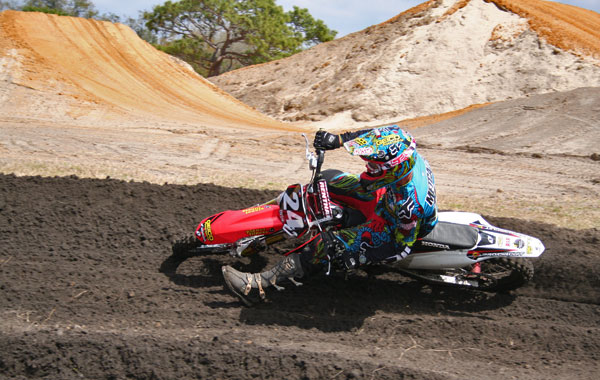 Metty looked pretty good. He was ripping around and he should be one of the favorites this weekend. Yes, I made a few 'Watch out for Barcia' jokes with him as well.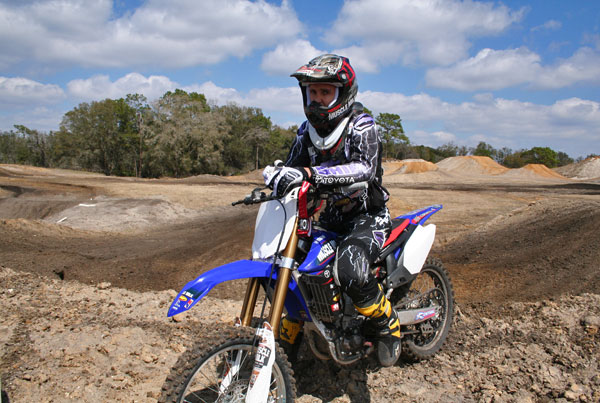 Byrner takes a break. We were talking about he just can't get out of the gate on the JGR Yamaha this year, they've tried a bunch of things with the clutch but he can't seem to get out front.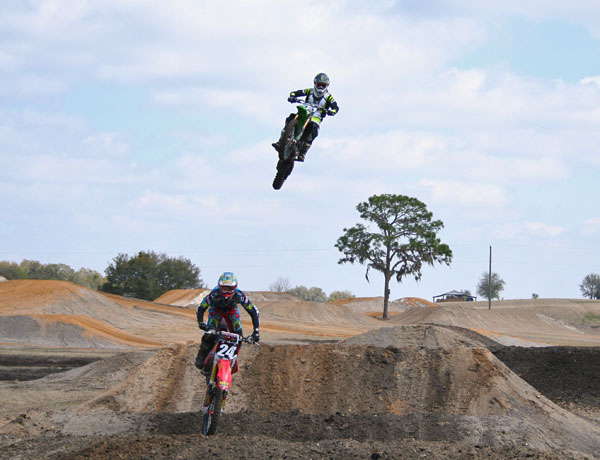 There's a pretty big triple out of a turn after the whoops, Metcalfe couldn't do it on the 250 so it was double-single time for him. Or as we like to call it, the way that Ferry won his 1997 125 title. Reed goes for all three behind him.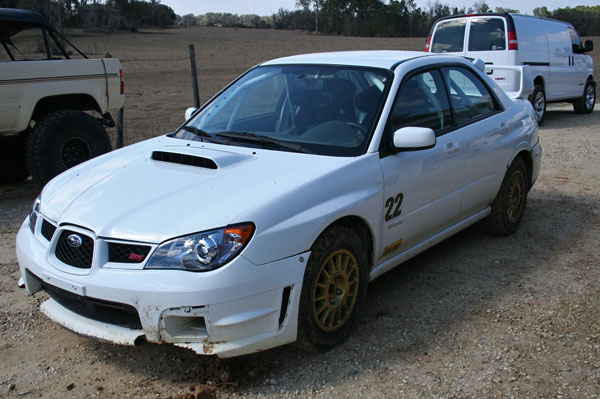 Chad's rally car which you can see has some damage. I think he likes to take people for rides and scare the hell out of them.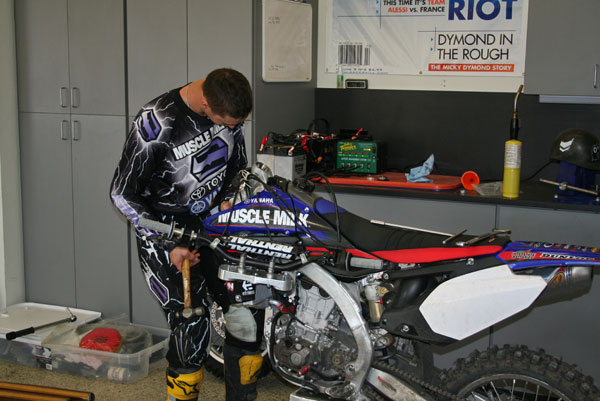 I was VERY impressed with Byrner today, when I got there he was just wrapping up an oil change and then tested some different…uhhh..stuff. He did it all by himself with a small assist from me. Cool to see.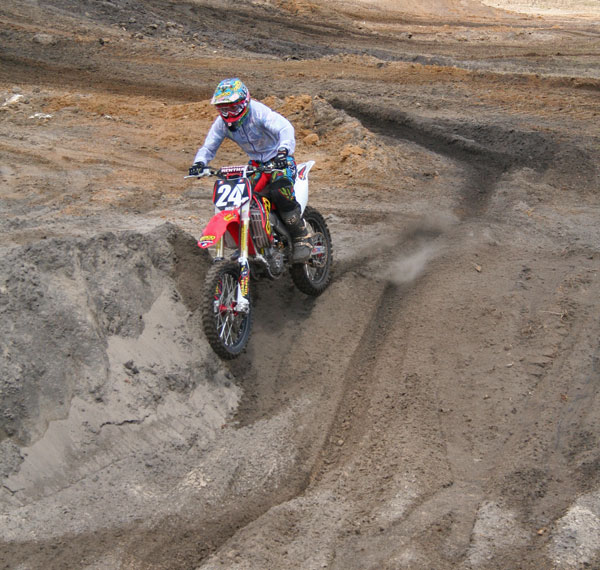 Here Brett drops into the pit. Yeah, they built a pit for the guys as well.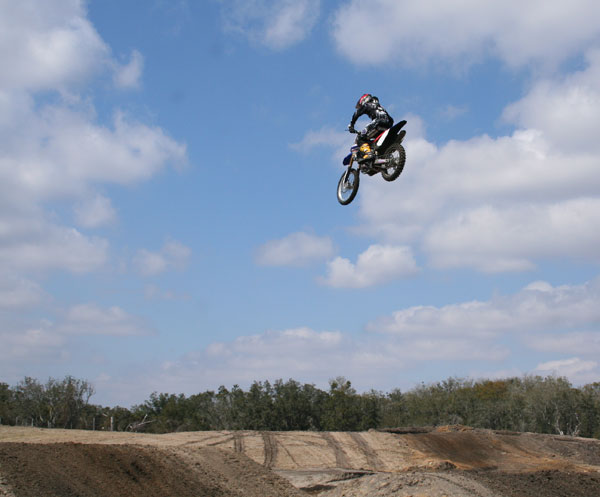 Byrne skies the triple.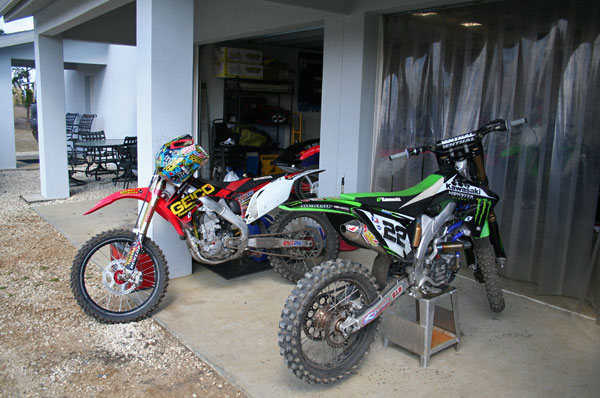 The bikes await the pilots. Got to love the meat locker curtains.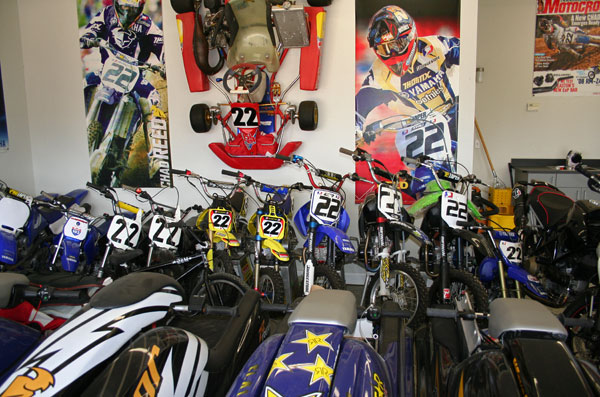 I don't even have this many friends, never mind pit-bikes.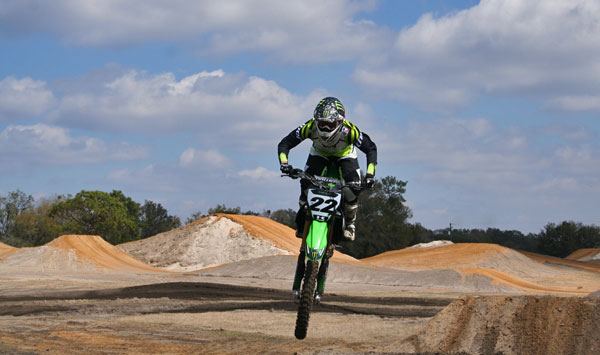 Look at those massive jumps on Reedy's MX track. The thing looked so sweet. I guess there's a 120 foot table on the back I never saw.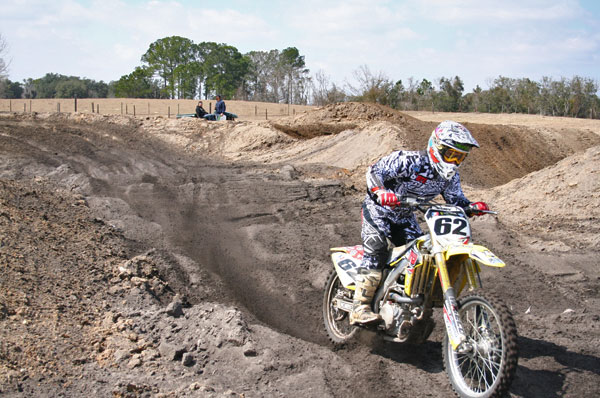 Thomas pounds through the whoops.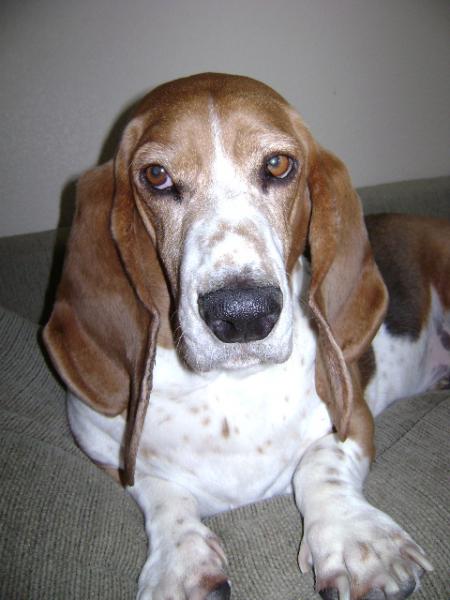 Oops, how did that photo of Fred get in here?? Little devil…Hey, I've been on the road for six days. I miss the little bastard.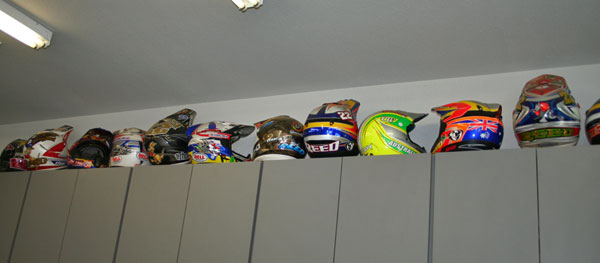 This one is for Ruben. All of Reed's helmets.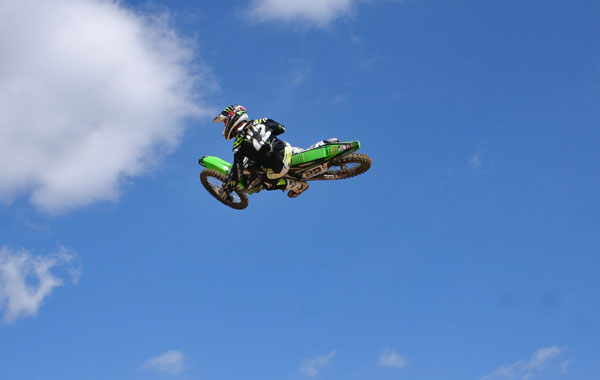 Man, I wish I could ride a bike like these guys. When you're out with them and they're goofing around, that's when you really see some cool stuff.