The 1985 125 national champion tells us all about this picture.

The 1985 125 national champion tells us all about this picture.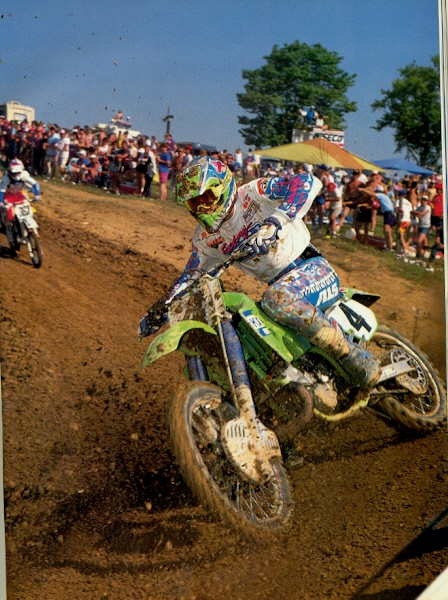 The year? 1988. The rider? Ron Lechien
"I'm pretty sure this is the turn after the finish at High Point. Before the triple step-up thing and before you go back across the start and then make a left against the wood. At least that's what it looks like to me! I'm not positive but it looks like it to me, I want to say that MXA ran like three photos of me in this issue. I got the cover then an inset shot or whatever they call it and then this full color one. I got hooked up by those guys for this issue (laughs). The cover was from Daytona, then one was from a shot from Southwick and then this later on in the issue.
This was 1988 and I think I did pretty good in the outdoors, I was pretty revved up for this season and I got third in supercross this year. Jeff Ward and RJ (Rick Johnson) were pretty much smoking everyone that season indoors, I rode around in third most of the time. I think I might've won a race or two. They were in great shape and it was easy for me to get third most times.
There isn't too much that I can remember from the '88 mx season. I still have this helmet; it's here in the office. That's that Dem Bones gear from JT Racing, which was pretty wild for that time. I wasn't that stoked on the stuff or the name of it really, I thought it looked ok but it wasn't my favorite. I really liked the Dalmatians stuff that came out the next year.
I liked this bike, the bikes at Kawasaki got better and better to me. It seemed to get bigger and bigger, frame got better, brakes got better and suspension got better. I think some of that was due to me harping on about the Honda stuff and I had some left-over Honda stuff I let them look at. The bikes seemed to fit me better each year, which helped me. The bikes were kind of build for Wardy.
I always liked that track, dirt was good and I liked the hills. I never really had many mud days there, and it seems to get them every now and then. I must be chasing someone because there's some roost coming up at me. I must be chasing someone.
This was the year we had those radios on the back of our helmets early on and that was cool before they outlawed them. I was just talking to Mike Fisher about those and how they would be awesome to have now. He was saying that the AMA thought about having everyone use them and let the other people listen in and he said that wasn't going to happen.
They (the radios) were great, they help with the safety factor and tuned you in to what was going on out on the track. Our manager had them and when you let off the gas and you coasted into a corner, he would come in and give you an update. It made things pretty easy really."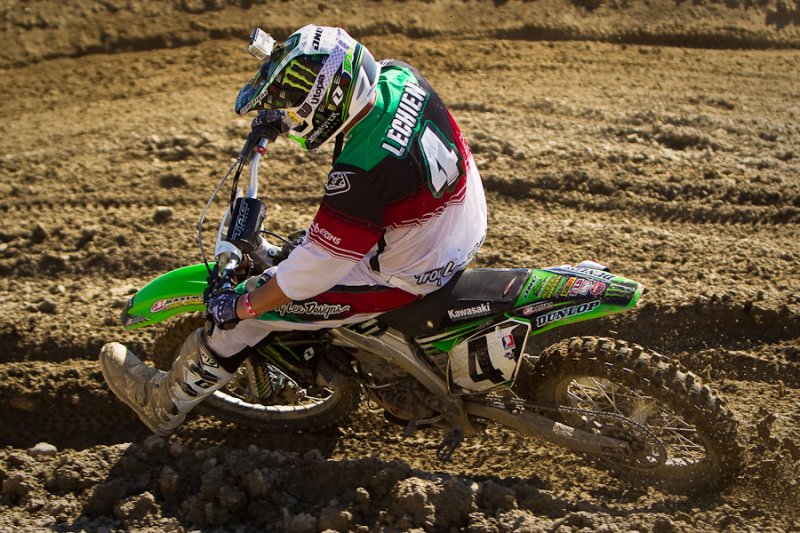 Here's the Dogger today motoing down at Pala the other week.