What a collaborative effort by three companies to help out a rider who's been on the nationals all season from a far away country.

What a collaborative effort by three companies to help out a rider who's been on the nationals all season from a far away country.
Most photos by Andrew Fredrickson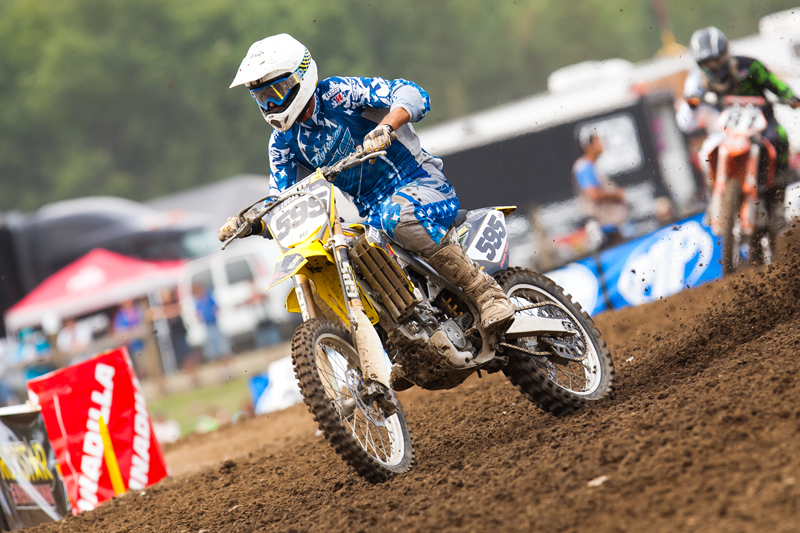 For those not familiar with the deal, Russian rider Evgney Mikhalov is over here racing the nationals with the help of a Russian business man who owns Kraor Meats which is a trading company. I have no other news about this other than a reader of Pulpmx lives in Florida (Where Kraor is) and went down to the building to get a photo and there was no building there! But anyways, Evgeny, with the help of a shop in Florida called TLR Performance, is getting a crash course in American mx. Early on in the series, his all-white helmet, graphic-less bike caught my attention, not to mention that he's Russian! Any listener of the Racer X Podcats show with Weege and Ping know that we've had some good laughs wondering about Evgeny and what his deal was. The only sponsor listed was Kraor Meats–the mind boggles with the possibilities!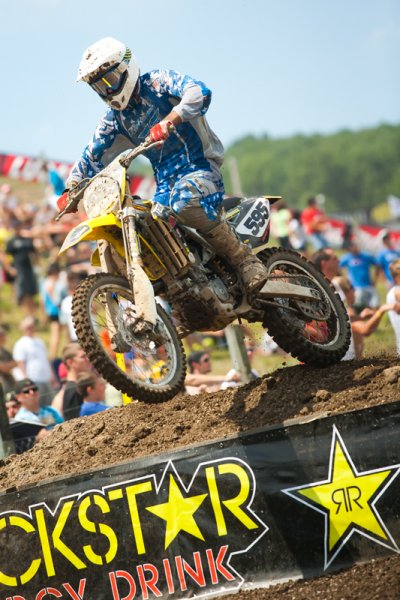 So with the suspense killing me, I tracked Evgeny down at Washougal and interviewed him for THIS Racer X interview. No, he wasn't like Ivan Drago from Rocky IV, actually he was quite different from that. Nice guy and his Russian friends were really cool also which completely eliminated any "Red Dawn-type" scenarios that I was thinking about as to why he was here. I did have to do something about his no graphics Suzuki though and with the help of Tech One Designs (a Pulpmx Show Sponsor), I got Evgeny some sweet graphics made. Then Max at Fly stepped up and got Evgeny some Fly gear to replace the ratty Fly stuff that he already had. Then of course, me being the X-Brand guy, I got him on the program and got him some goggles. Thanks to Rich Taylor at X Brand for being cool about this.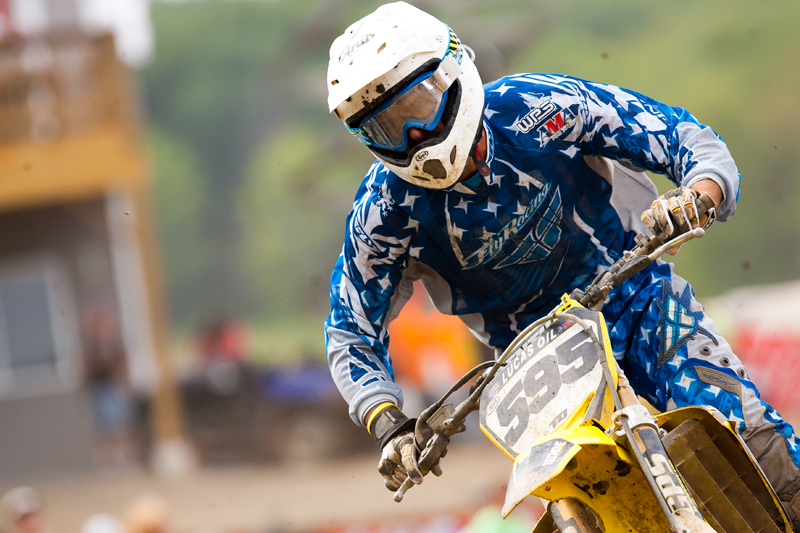 We don't have any real bitchin side shots of the Evgeny and the graphics in action but trust me, they looked great as did his Fly gear and his X Brand goggles. Evgeny has been just outside the top 20 in almost every single moto and he's got to be frustrated as Drago was in that one round where Apollo Creed took it to him. Millville was Mikhaylov's best ride of the year where he got points in both motos.
Thanks to Tech One Designs, Fly Racing and X Brand Goggles for all stepping up and helping out this guy. It's a real cool story and all three companies are cool for doing it. KRAOR MEATS!!!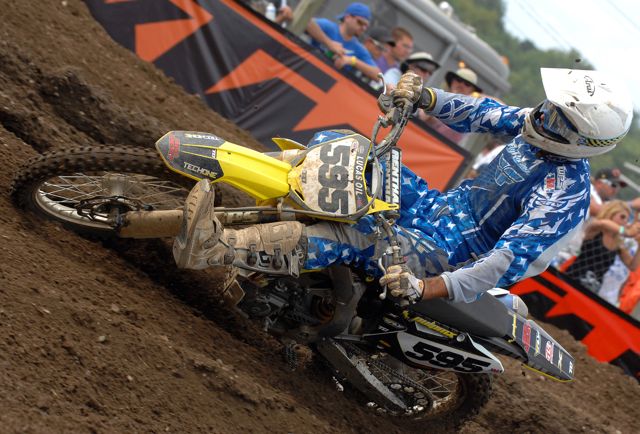 Some great Pulpmx placement on there as well! This photo is by Carl Stone, thanks Stoneman!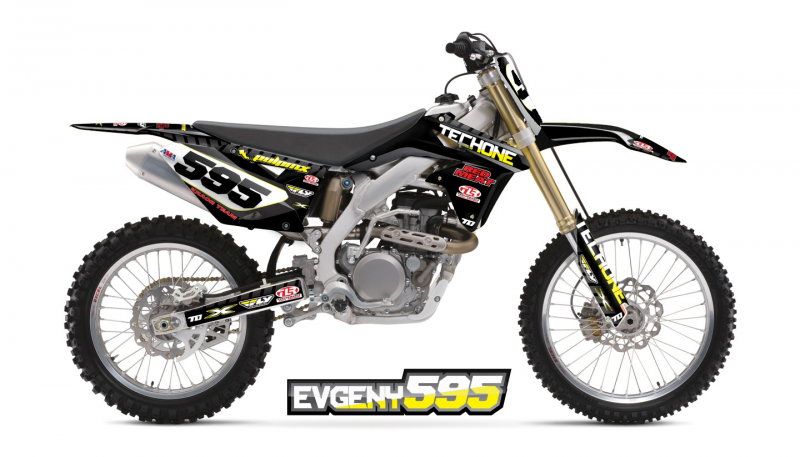 Thanks Tech One and if you want some Pulpmx Graphics or anything else, check them out!