May the force be with us.

May the force be with us.
We were overwhelmed with all the submissions for the Kawasaki/Pulpmx Show t-shirt contest. As a matter of fact, it was so tough to decide we couldn't do it on Monday like we said we would because no one could agree on one design. You guys really killed it in so many ways but in the end, someone's got to win and it was John Nunley!
His Pulpmx Show Star Wars design incorporated everything we asked for in a unique way. We all agreed on it in some fashion as being in the top five and that was enough to tip the scales in favor of the win. Nunley is getting the VIP treatment for Anaheim 2 courtesy of the folks at Kawasaki.
Thank you to everyone for their time and effort (well most of you anyways) you guys truly produced some great designs. We're going to put the semi-finalists up here either later today or tomorrow for you guys to check out.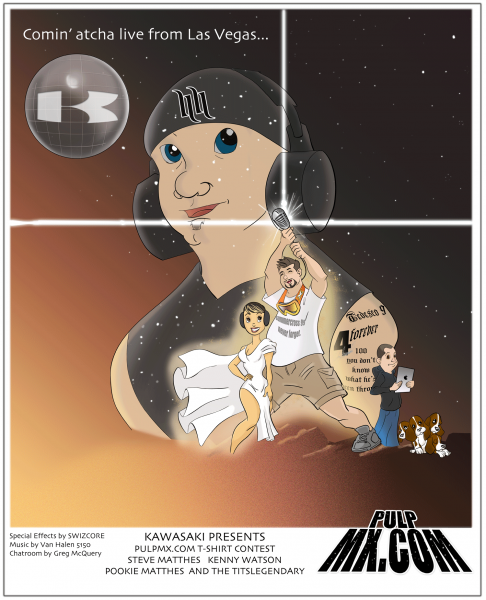 Great job on this John- your trip is well deserved.