Paul Quesnel is dropping some #stats knowledge on us.
Paul Quesnel is dropping some #stats knowledge on us.
Photos by: James Lissimore
Although Reed has never looked better since he has gotten onto a Honda, the stats still show he had the most success while on a Yamaha. It is a little deceiving because he had so many more main events on the Yamaha compared to the Honda and it's interesting to see how similar his averages are on a Suzuki compared to the Honda.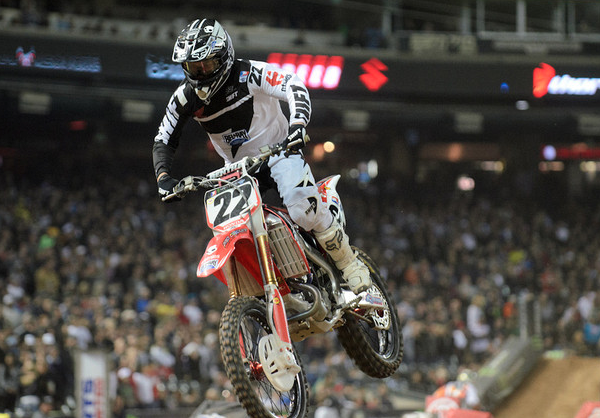 Chad's stats indicate his steady consistency.
The great debate. Does Stewart's problems stem from the unorthodox Yamaha or do they come from something else? Well, the results here show that his win avg. as well as his podium avg. has exponentially declined since he hopped on the Yamaha. Moreover, the sample size from each bike (40 to 47) are pretty close so the findings are all pretty telling.
These results are pretty interesting. While Dungey has more wins and podiums on the Suzuki, his avg.'s are slightly better on the KTM. Unlike the situation with James though, the main events on each bike are not very close so the results suffer a little bit in that aspect. Still, it's pretty intriguing that his averages are better on the KTM.
The biggest thing that has changed in RV's program in the past couple years has been the addition of Aldon Baker. The results show that Villopoto has gotten better all the way around since Baker joined his program but what they don't show is that RV's rookie season has a lot to do with the lower averages.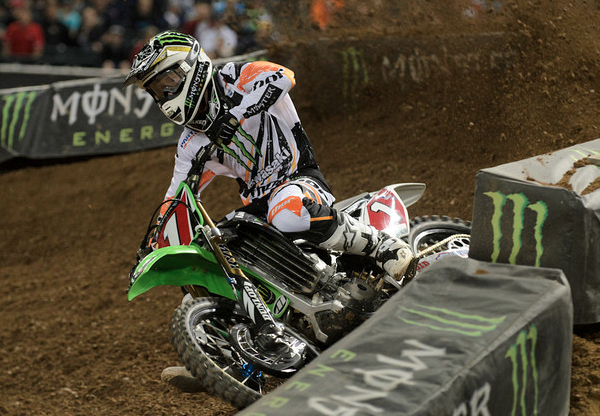 RV's big bike stats are improving at an impressive pace.
Random Facts
– Looking at James win average at this point in time (.506), if he ever wants to beat McGrath's total win count he will theoretically need to compete in about 56 more main events. That's the rest of this season and about three more.
– Looking at RV's win average of .389, he would need to compete in about 131 more main events to beat McGraths record. That's close to about 8 more seasons.
– The previous record for most SX race winners and champions on the same gate at the same time went to Anaheim, 1985, where they had 8 race winners and 4 champions.
Winners: Glover, Ward, Barnett, Johnson, Lechien, O'Mara, Bailey, Hannah
Champions: Hannah, Barnett, O'Mara, Bailey
This record was finally matched at LA this past year
Winners: Reed, Stewart, Villopoto, Dungey, Canard, Grant, Millsaps, Windam
Champions: Reed, Stewart, Villopoto, Dungey
-Since the very first supercross in 1972, we have had 54 different race winners. That's an average of 1.35 new winners every season.
70's=14, 80's=12, 90's=17, 00's=10, 10's=1
– Since the start of the supercross championship in 1974, only 4 people have successfully defended their supercross title.
-Hannah, Stanton, McGrath, Carmichael
-If RV does it this year he will become the fifth
– In the last ten years
– the supercross champion has gained an average of 361.1 points
-the highest amount of points the champion has earned is 385 (Stewart/07)
-the lowest amount of points the champion has earned is 338 (RV/11+RC/06)
– the point deficit to second place has been on average 22 points
– the biggest point deficit to second place is 70 points (2010)
– the point deficit to third place has been on average 78.3 points
– in 2011 the deficit to third place was 10 points
– in 2006 the deficit to third place was 2 points
– Chad Reed has come in second in the supercross championship a total of five times, losing it twice by a mere 4 points but on average by 9.1 points
– In 2010, no one but the champion gained over 300 points
– In 2011, 4th place in the championship gained over 300 points (Stewart)
– This year
– Josh Hansen's avg. start is the same as his avg. finish, 11.3
– Chad Reed is the only rider to have an avg. start under 5, 3.1
– Villopoto and Weimer ironically have the exact same avg. start, 6.8
– Villopoto has led 47% of the laps so far this season, the next closest is Dungey at 15%
– RV has passed an average of 4.7 riders per race this year, more than anyone else
– The main event at Indy had 8 Kawi's, 4 Honda's, 4 Suzuki's, 3 Yamaha's, and 1 KTM
– Out of the top 20 in points right now, only 12 of them finished in the top 20 last year
– The biggest improvement from last year in avg. finish has come from Mike Alessi, who has bettered his avg. finish by 3.7 positions
– The next biggest improvement is a tie between Brayton and Millsaps as they have each bettered their avg. finish by 2.7 positions
– Mike Alessi's avg. start on the KTM 350 last year was a 9.8, this year on the "MCR 450" it is 9.6
– Stewart's avg. finish last year was a 5.5, right now he's at an even 5
– Right now the only riders with an avg. finish better than 5 is Dungey with an 2.4 and RV with a 2.1
– Out of the possible 275 points, RV has a total of 246 and no one else is even in the 200's right now
– KTM is the first new bike manufacturer to win an SX main event in 36 years, all the others had their first win by 1976
– If Reed didn't get injured in Dallas, he and Nick Wey would have hit 150 main events on the same night at St. Louis