First and foremost, as a Suzuki rider, I want to thank JT Racing for not sending me another set of flo-green gear to test.
First and foremost, as a Suzuki rider, I want to thank JT Racing for not sending me another set of flo-green gear to test.
I like to think of myself as an in-tune with modern-style racer, from the old school who has an appreciation for both. As such, JT obviously holds a place in my heart. They were around before I got my first bike and I wore them for years throughout the '90's (yup, I even tried the baggy stuff). I was sullen when they moved toward paintball. It made no sense to me but having listened to Matthes' podcast with John Gregory, it clearly made financial sense. Well they're back, have had gear available for a little over a year and now they are spreading their wings from the "Classick" line which carried an obvious nostalgic niche' look. This is a good thing because if something is considered "niche'", it is, by definition, limiting its demographic and subsequently, it's value, popularity and profitability.
Lets be clear. I didn't ask JT to send me gear to test. I've got plenty of gear to handle my riding schedule. However being the critical, analytical person I am, when they send it and it gives me an excuse to ride; I'm all over it. When I first unpacked the gear, I was VERY happy I wasn't cornered into testing and shooting photos with terribly clashing colors. Now I'm not vain enough to let the color of a gear ensemble affect my opinion on it's performance but for craps sakes, if I'm going to drag a buddy out to snap photos of me (which means he can't ride), I'd like them to compliment my steed, not make you go "huhhhh?!".
Suffice it to say, the adept minds at JT paid attention to my last review and hit the metaphorical nail on the head with the color combo they sent for this go round. Now that's great that they had a colorway that worked well with my setup but don't think that was a stroke of luck. Check out their site after reading this and you'll see the Evolve Series is available in many colorways, one of the many palettes is certain to go well with any brand.
The Evolve Series is what one would consider a sort of entry-level set when compared to the top price tier gear offerings all the gear companies have. I find these days that most gear companies tend to make their lower price-point gear sport less busy visual styles and I honestly haven't looked to see what JT's top-tier gear looks like but for my taste, this Evolve gear is subtlely rock solid and a far cry from the sublimated "throw-up" look some other companies recently thought was a good idea.
… but enough with the vanity and fashionista hullabaloo.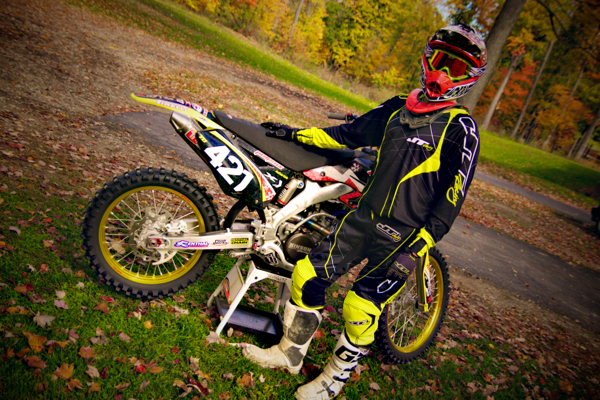 Obligatory pre-ride shot and in this case, pre-digger-from-Hell Shot.
As far as comfort goes, lets start with the gloves. If you read the last JT review I did, you know I all but fell in love with the Classick gloves. To this day they are hands down the best moto gloves I've ever come across. So these Evolve gloves had a nearly insurmountable level to surpass. When I first tried them on, I was bummed. They were no where near the heavenly comfort of the Classick's. They felt more snug everywhere on my hand and finger surfaces than the Classick's. When it came down to ride day though, I gotta be honest, they never bothered me or struck me as lacking in anyway. I guess its the difference between getting off the bike and having nothing to complain about but also nothing to rave about; whereas when you finish riding with the Classick's, you just want to keep the gloves on. They are so damn soft and brilliant. So yeah, the Classick's are still the hands-down leader but the Evolve gloves surpassed my expectations in their own right.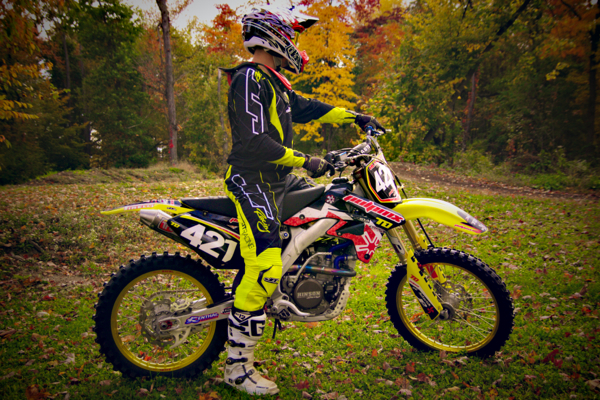 Saddle-up partner!
Fit and feel of the gear was great, I mean lets face it; in this day and age for gear to not be comfortable, either the gear company is trying some "so forward thinking, everything else is backwards"(where have I heard that?) idea's or face it, you just have a jacked up body-type. Sorry, someone has to say it. The jersey is extremely light and breathes very well. Surprisingly though, it was VERY durable. I know, I tested it damn well within the first 20 minutes of testing. Here's an aside but it sets the stage for explaining the durability. I got crossed up on the face of a step-down double, landed on the greasy landing with too much weight forward and the rear creeping around the left, which carried until I was pitched off the high-side, BLIND(back-first) and rag dolled to the bottom of the landing, some fifty+ feet from the take off. I hit my butt so hard my mid section went numb(I thought I uhhh "loaded my drawers"), hit my shoulder so hard that I can't believe it wasn't on backwards when I got up and hit my head so hard my entire top row of teeth felt like they moved 1/4″ forward. When my body came to rest, I was upside down on the hill, took a deep breath, then realized I couldn't feel my mid-section (this is when I really started worrying that there may be foreign matter in my skivies), said a second prayer before checking that I could move all my digits and slowly rolled to my knees and got my bearings. It was scary. I knew I was going down hard the moment I left the face and started praying right away. Far and away my scariest crash in over 22yrs on bikes and without a doubt I came away supremely lucky with only a rashed-up and bruised back and butt-cheek, gnarly whiplash, crazy-sore jaw and an even less stable knee than I had before.
So anyway, back to the durability. After that major ragdoll-digger, where I was launched onto my butt, back, shoulder and head, there wasn't so much as a stitch pulled from either the pants or the jersey! In fact the last pics in this story were taken of the gear after I washed it following the test and despite flopping down a greasy hill, it looks good as new.
The only issue I ran into is a torn liner due to my knee braces but hey, any racer that wers knee-braces knows the deal with that going in.
I know some people who read product reviews get all kinds of annoyed when a reviewer doesn't have anything disparaging to say about the product but I don't know what to say to that… I'm no push over and like I said, I didn't ask for gear but knowing the price point of this gear, the comfort and durability, I can tell you, I am planning to buy another set now.
It's great to see that JT has proven without a doubt that their return is not just a shallow, nostalgic throwback. This stuff is technologically with the top gear companies out there and the look of the new era stuff is equal to or better in many ways, than most. You could say JT is back but I'm leaning toward JT is the here and the now.
Check out the current styles offered at JTRacingUSA.com.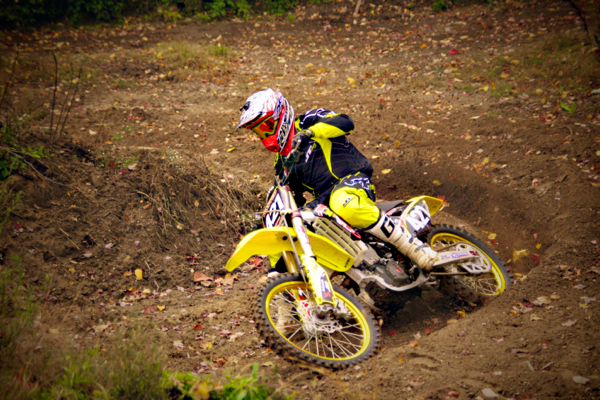 @jpspeed352 Facility, putting the gear through it's paces.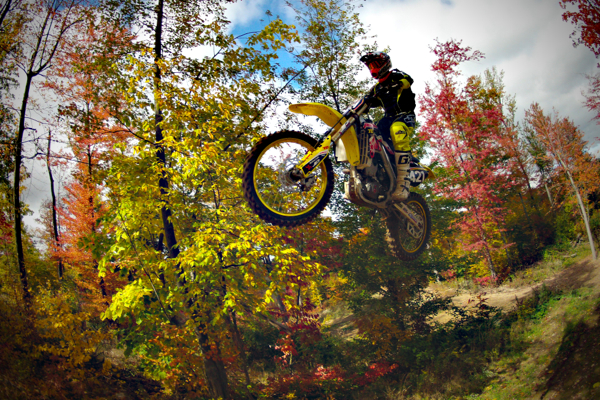 Sorry it's dark but my SLR battery died so we only had the GoPro left to shoot.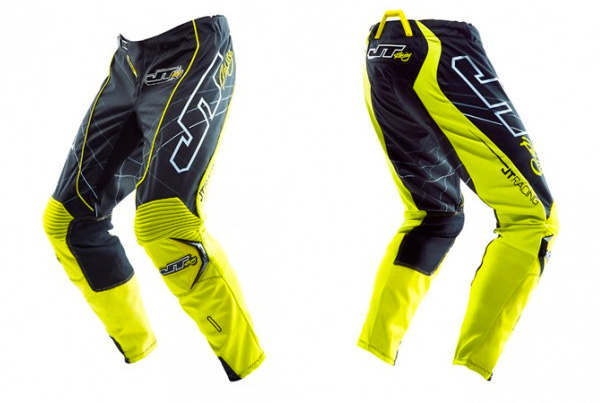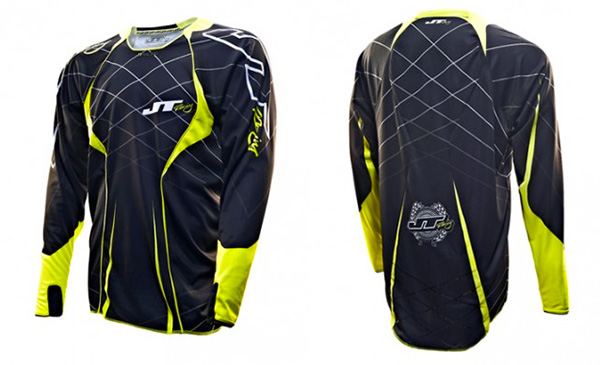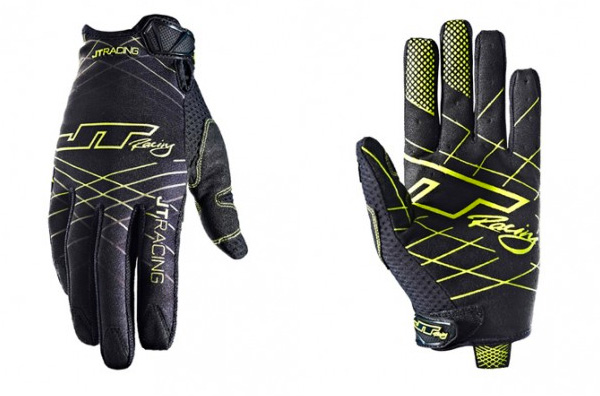 Product shots of the colorway I tested from JT's site.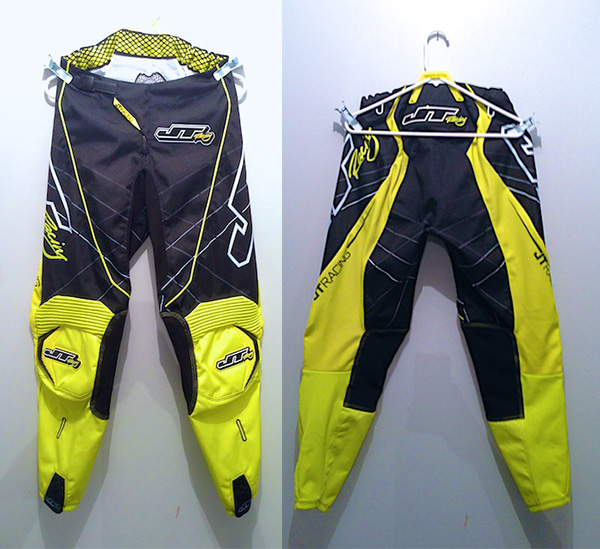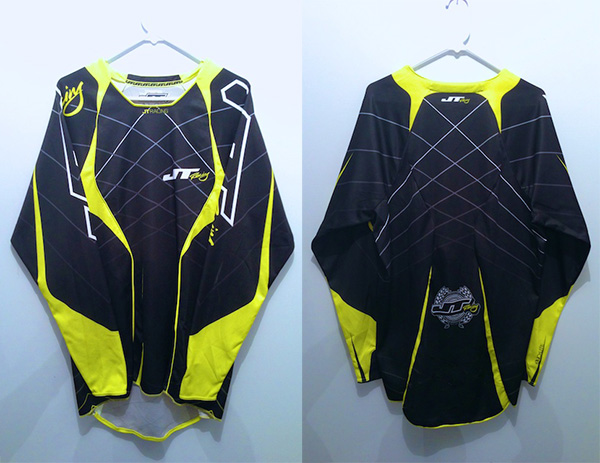 The tested Evolve gear after I ragdolled and said two prayers.