I may be guilty of tardiness for the opening round of MX but I'm sharing the burden.
I may be guilty of tardiness for the opening round of MX but I'm sharing the burden.
Photos by: Simon Cudby
Firstly let me apologize for my own tardiness with this first edition of 2013 MX Scorner (catchy little abbreviated title there), excuses aside I can assure you, I have thought long and hard (settle down Moser) about the focal point of this edition. Sadly, I am going to have to throttle my aspirations this week as the second moto's were only made available today and if I delay the release of this article another day, Matthes will surely dock me… err withhold my pay. You really can't just throw around terms like that with reckless abandon on this website. So back to my point. Once again there were high reaching goals for the National televised broadcasts for 2013 and just as you'd expect, the hardcore fans were poised with fingers hovering over their keyboards for the inevitable first hiccup in the promised viewing package.
For those of you out there who had parties planned around this broadcast, you certainly have a legitimate bone to pick. Even so, the National television package hasn't had a great track record in the past and I was not the least bit surprised when it faltered at round one. Honestly, I would have been in a state of bewilderment if there wasn't an issue for the first race. The response of the Vital forum regulars was completely predictable; though I must say, filling the entire first page with different threads on the same subject was both absurd and impressive, in an utterly ridiculous way. The only people who should have been THAT pissed about the missing races, should be those having the parties and if you have people over and are clicking away at Vital… well, it was all for naught. You have every right to be pissed, disappointed and annoyed that the second moto's were nowhere to be found but the level of which people were dwelling on it and the hatred behind it was just ridiculous.
Like it or not, Motocross and Supercross are niche's in the sporting world. Just like before the internet, it was hard to find rare music or other people like you who are into that freaky intimate stuff, moto is still like that compared to other sports (ie: NOT a priority broadcast source). Beyond that and more applicable to this actual presentation, the internet and broadcast communications are all entwined in a complex web that makes even the seemingly simple internet-only presentation harder than it should be.
At any rate, the second moto's are now online and we have been assured the rest of the series is a "go" for the posted schedule. In the event there is another snafu, I hope people respond with a little more understanding than that which a 16 year old kid would. What am I talking about, this is the internet. Does it suck when you expect to watch races and can't? Sure. Is it THAT big of a deal? Not even close. The tragedy of the Oklahoma tornado should give you sense of perspective. You should always have a keen sense of perspective, it keeps you from looking like a self-important blow-hard.
On to the race.
Being that I have not yet watched the second moto's, I am simply going to go by the results and hit on what I felt were the most stark surprises of Hangtown.
450MX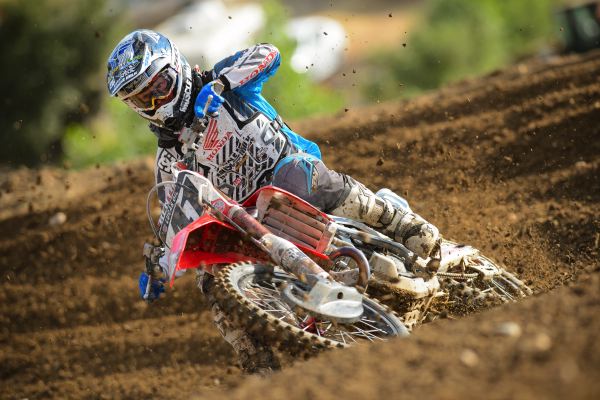 Trey Canard 4th-
Trey was my first surprise in the 450 class. Not because I had low expectations for him but because injuries have kept him from seeing much action outdoors on the 450. Add to that his "fizzle-out" toward the end of the Supercross series and nailing down a well-earned 4th at round-one is a great way to kick off the series. Hopefully he can avoid the little bit of downslide he dealt with indoors this year.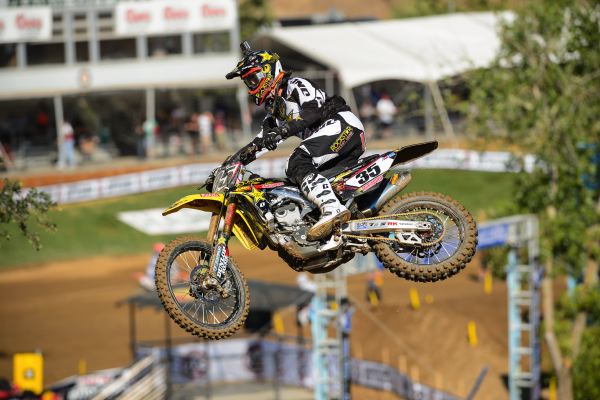 Ryan Sipes 6th-
More commonly referred to as "Pooh's Brother" (ok I made that up), Ryan has become one of a handful of riders commonly ribbed for being a seemingly, lifetime 250 class racer. Not due to lack of potential on the 450, quite the contrary, just because he can make more on the smaller bike still. It's quite odd. When he does race a 450, he does well, so the fact that 450 teams aren't taking their briefcases filled with $$ to Ryan's door is suspect. What's crazier than a 6th place debut for Sipes? I fully believe he will finish better more than once this series.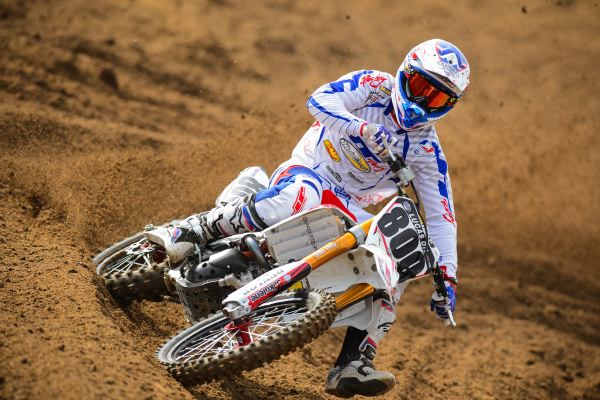 Mike Alessi 8th-
Man, I wouldn't have gone so far as to bet John Knowles that Mike would podium Hangtown in this deep of a field but I certainly would have taken a bet that the 800 would have finished better than 8th. The best thing I can say about this surprise finish is, at least he did better than 2010 when he KO'd himself in practice and ended his title chances before he even began.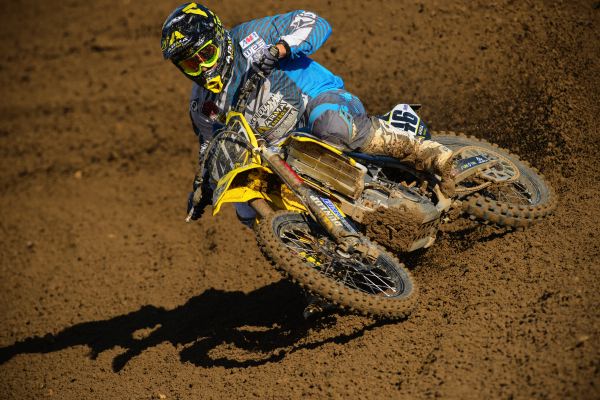 Weston Peick 10th-
The fact that Weston STILL doesn't have a "do-all" ride is stupifying. Seriously, one of the only things that makes less sense than Weston not having a ride is that the racers have to pay to race. If he doesn't get a deal to go to the whole series, I'll be reconsidering my whole concept of how the world works.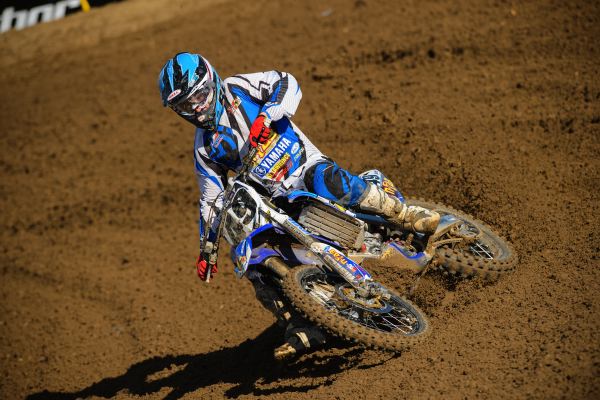 Phil Nicoletti 11th-
Phil has been quietly and slowly building steam since we first started hearing about him on the Eleven10 Mods team. I would argue that he rides the Yamaha YZ450 consistently better than any other rider of his stature. I think this might be the ceiling for Filthy in this series but it was a convincing 11-11 for 11th, so I could easily be wrong in that thinking.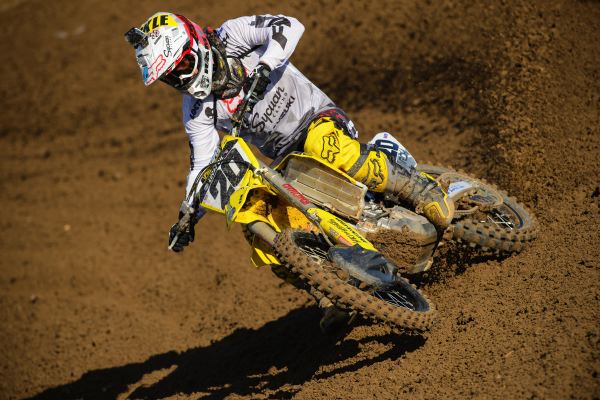 Broc Tickle 12th-
I spoke to Broc a few days before Hangtown and he was excited to get the series started but I could tell Hangtown is not anywhere near the top of the list of tracks he enjoys. His exact words were "I just want to get through the first race". He did that and for sure he would have finished better with better starts but this 12th place has him ticked, not tickled.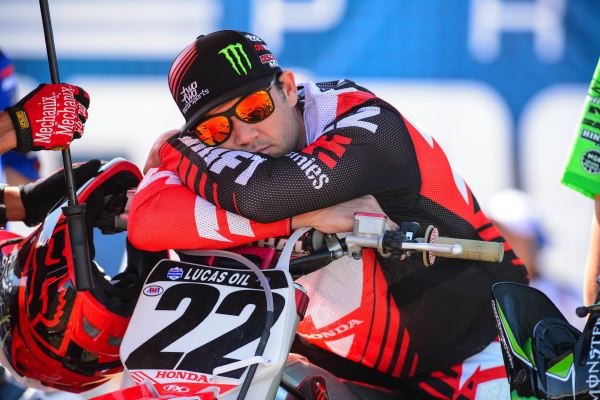 Chad Reed 14th-
This photo says it all for Chad in 2013. It's been just a daydream, are there such things as "daynightmares"? A lingering knee issue, … and a serious sickness leading into round-one is not a good omen. Finishing 2013 has become a storyline of resolve, not triumph for the 22. Don't count him out. Too many have in the past.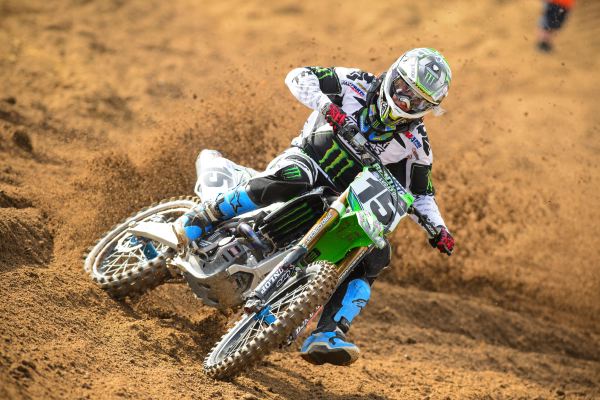 Dean Wilson 15th-
I expected much better from Dean, I mean, who didn't? The only people happy about this 15th are the 14 guys in front of him. I'm not going to dwell on this finish for I believe it is an anomaly.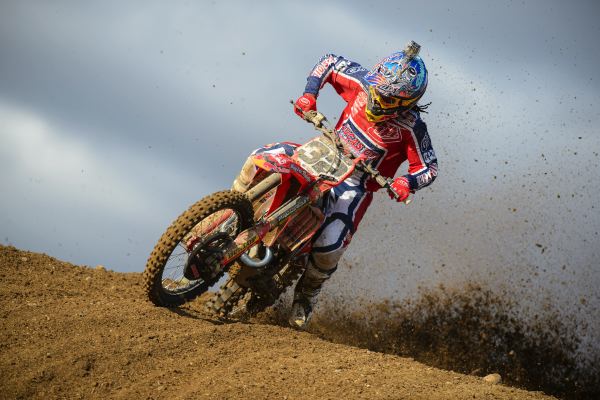 Malcolm Stewart 20th-
Everyone has been saying that Mookie is too big for the 250 and with hardly any time at all on the TLD 450, he showed he is absolutely built for the 450 class. The question is, can ANYBODY build a motorcycle that Mookie can't destroy? Perhaps they need to make the hard parts out of iron? Can't wait to see the grudge match race between the Stewart bros durign this series.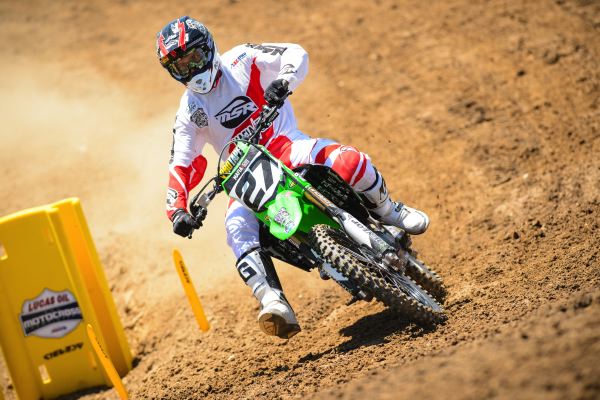 Nick Wey 22nd-
Nyk is coming back from a hella-serious injury and the fact that he is out there at all is inspirational. I exepected him to be better and I still do. Guy is all heart. Love of the sport.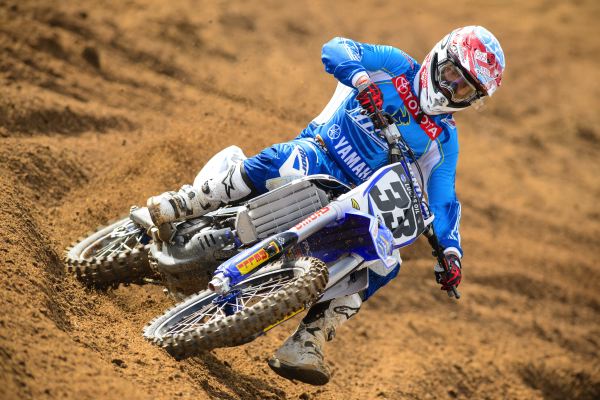 Josh Grant 24th-
There has been some chatter that Josh Grant is past his prime and doesn't have the promise he once did. I don't buy that. He's had a terrible string of injuries holding him back, it goes years long now but he has that "it" thing. I wouldn't be surprised to see him top 5 a moto or two this series.
250MX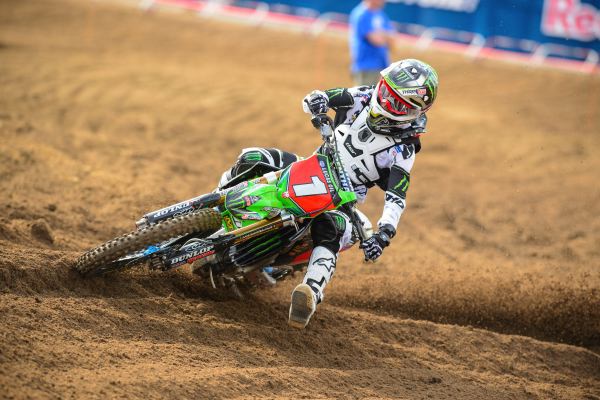 Blake Baggett 2nd-
Yup, I'm surprised by Baggett in 2nd. I didn't think he would be ready for the attack from the 94, the 17 and honestly even the 25 at round-one. Clearly, this is not the pre-title winnign Blake Baggett we're dealing with. This guy is confident and prepared to defend. He didn't even need his late race charge to make it happen. He holeshot and worked the consistency angle.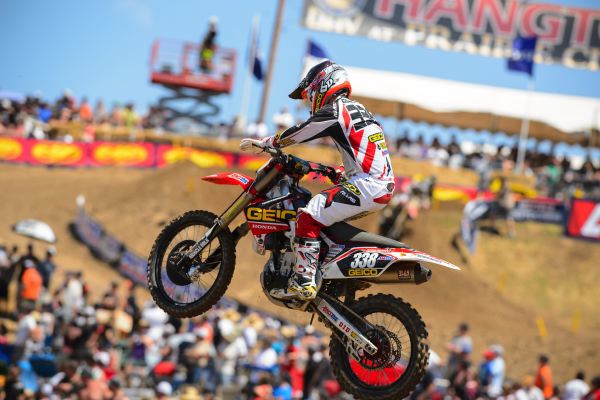 Zach Osborne 5th-
I'm not surprised by Zach's 5th OA, I am surprised by his 9th in moto-one. I'll give him a pass though, I can understand the pressure he put on himself for this re-emergence into US Motocross. It's an odd dichotomy for the American rider to be toting the line for the quality of GP riders in his return to US racing.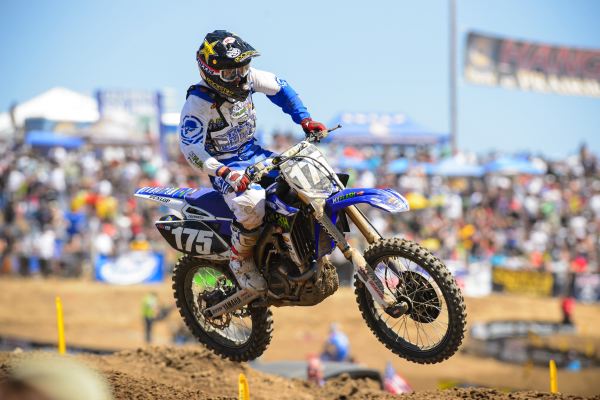 Cooper Webb 11th-
His second moto withstanding, I'm pumped for Cooper Webb. He rode great and looks to be legit and ready for the big time right out of the gate. I expect big things for the 175 this series. A podium even.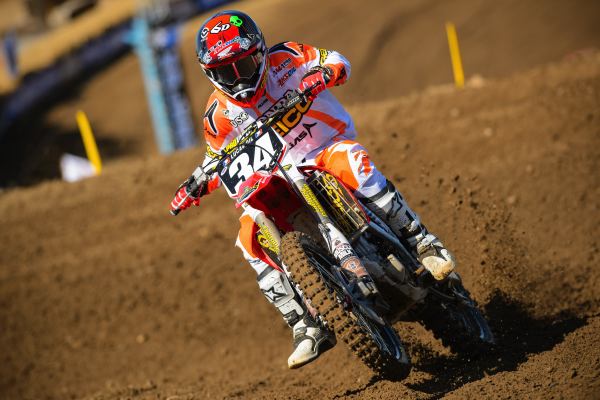 Jsutin Bogle 12th-
I'm pulling for Justin. I don't know why, I just like the kid. The fact he has serious syle and skills makes me feel justified in my blind faith. He needs to turn those skills into results. No excuses. Just. Effing. Results.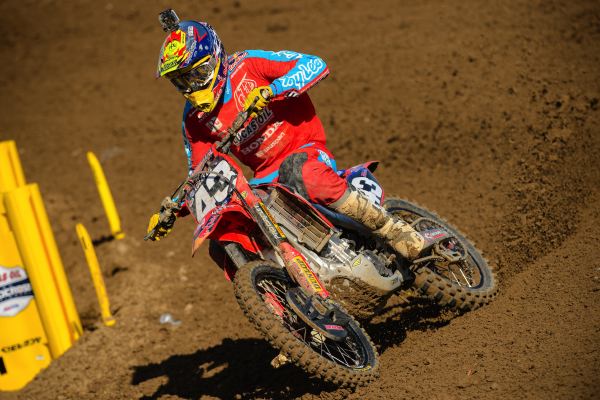 Cole Seely 15th-
I realize Cole has never really been an outdoors guy but he's far better than this. Some better starts will go a long way.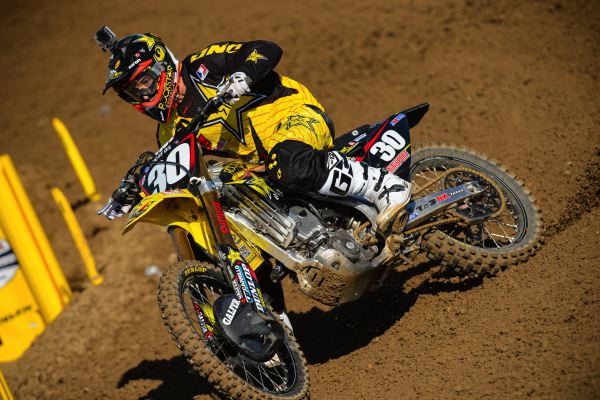 Nico Izzi 21st-
It pains me to see this result for Nico. We heard so much about his rebirth for this outdoor series and with moto scores of 22-16, it looks like the book is still writing the same story. I have no doubt he can do better but will he? I hope his resolve to rebound doesn't get disrupted by a finish like this. Just keep digging.
Well those are my surprises for round one. I'm off to watch those second moto's now.
Thanks for reading.