Blending Days of Thunder, JS7 and Bananarama.
Blending Days of Thunder, JS7 and Bananarama.
Photos By: Simon Cudby
A few weeks back when Ryan Villopoto's press release dropped that he would not be racing the Nationals which he had only one week earlier assured fans and the media that he would be contesting, fans allowed their imaginations to run rampant (following a series of "expletive deleted"). Following RV's dominant 4th consecutive SX title, the expectation was that he would enter the outdoors, the series which he has shown even more dominance in despite his fewer championships in it; and trounce the field like he had the last time he competed outdoors. With the new #2 now withdrawing from the Nationals, we planned on a dog fight amongst the top dogs who were committed to the series. Ryan Dungey, James Stewart, Ken Roczen, Justin Barcia and Trey Canard to name a few, were certain to battle to the death for 30+2 and narrowly edge out the win. In all honesty, that sort of did happen at Glen Helen with Ken Roczen nipping at the heels of Josh Grant in moto-one and Ryan Dungey overcoming Roczen in moto-two.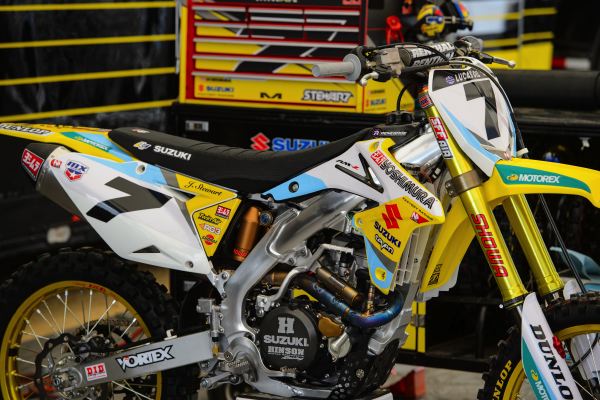 It's got all the right ingredients, they just need to be mixed in the proper quantities.
Now, a week later with Hangtown in the books, the 450 class looks it could possibly be renamed the KTM Show as both Ken Roczen and Ryan Dungey have shown they are far further along in the bike setup department than their opponents. At least that's what I want to believe. It's far too early in the series to start thinking that these two are just this much better and no one else has a shot at stealing wins from them. What do you want, I'm a racing optimist.
James Stewart's setup has looked abhorrent through two rounds. It's speaks volumes of James talent to watch him year after year fight the machine he should be smoothly guiding to victory like he used to do so often. I'm not sure when the coin flipped but there was a point of demarcation where James went from blazing speed, on a machine that he looked to have a pretty simpatico relationship with to now, for years, mostly looking like he's in 8 seconds trying to stay on a bull for a new ten-gallon Stetson. Put anyone else on a bike that handles like any of the last 4 years of bikes James has raced and they'd probably quit or be forced into retirement; but James muscles through, with some spectacular crashes, some nostalgic wins and some… well, Hangtown's.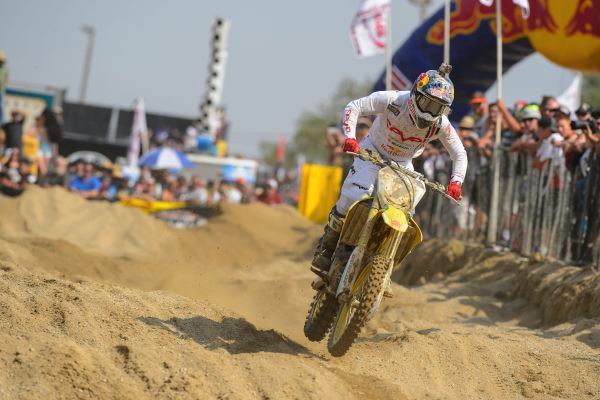 James is a trooper for going 5-3 on that bronco at Hangtown.
Hangtown has been the median for James' the last few years. He just looks to be dealing with it instead of owning it. Perhaps the position he's in with regard to bike setup is a product of simple miscommunication? You've seen Days of Thunder of course. Remember when Cole Trickle admits he can't put into words what he wants his car to do that his crew can decipher? Maybe there's just a years long issue of "lost in translation" at hand? That's one of the X-factors which make motocross and supercross unlike any other sport out there. Two riders could ride the same bike and both come away with vastly different interpretations of what it is doing and what needs to be changed and both explaining it in very different words. No two riding styles are the same and certainly no one else rides like James Stewart, so the stalemate persists. We know what happened when Tim Ferry was brought into the San Manuel fold to help setup the 2010 YZ450 for James, uhhhh no. Didn't work out.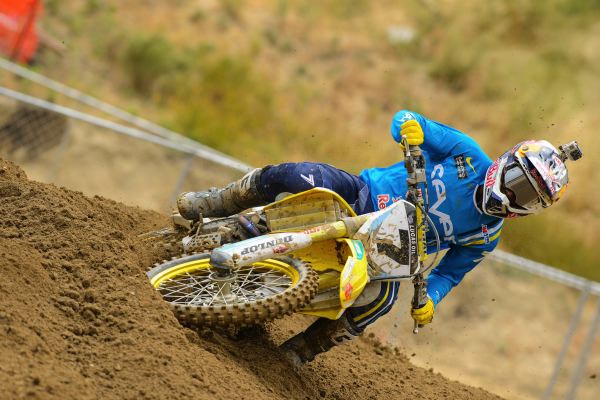 The enigma could very well go 1-1 at Colorado.
If indeed there is no miscommunication between James and his tuners, you would have to assume he's simply asking them to make changes which are outside the realm of ideal, to put it lightly. There's no doubt that James likes his bike immensely stiff but that thing looks so harsh and deflects off things that other riders and their machines soak up and power through. Matthes used to talk about a theory regarding James' setup and I thought it was spot-on. Bear with me, I'm sure you've heard it a time or fifty, "James sets his bike up to work at 100% of his capacity, anything below that speed and it handles like crap". Well, looking at the first two rounds I'd say his bike looks to be setup far too stiff for the conditions, with zero forgiveness and it's beating the crap out of him.
I really hope that James and his crew have some sort of "setup epiphany" before we get another two rounds into this series because as we all know, James can just be that guy who lays it down and blows everyones wig back on any given day (Toronto SX anyone?). If they don't get that Suzuki to stop kicking his ass though, it's going to be, in the words of Bananarama, a "cruel summer".