Lakewood brought a shake up in the blue dominance in the 250's but the 450 dominant color is still clearly, orange.
Lakewood brought a shake up in the blue dominance in the 250's but the 450 dominant color is still clearly, orange.
Photos By: Simon Cudby
Being a combination of moto fans and faithful PulpMX "readers", I know how much you all prefer pictures over rhetoric. Well, we went above and beyond this week and dug deep in our pockets to bring you a photo-Palooza from THE Simon Cudby.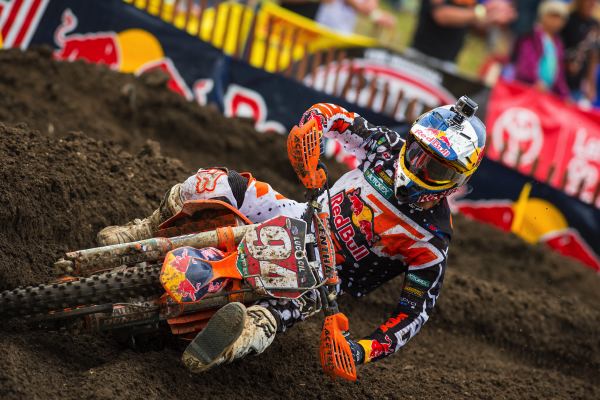 Three rounds in and Ken Roczen looks to be the guy to beat in the 450's. He's got the fitness, aggression and tenacity to win it all in his rookie effort. Does he have the endurance over the full series though?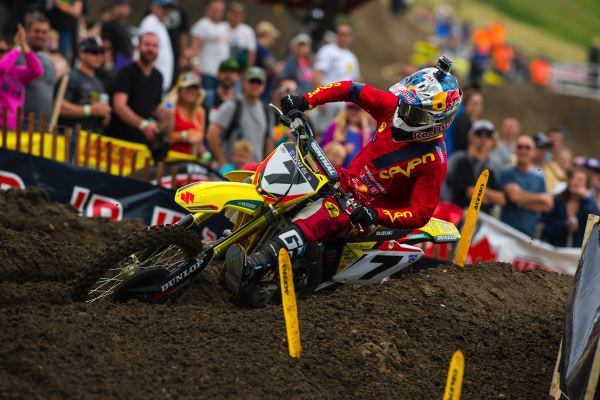 James Stewarts bike looked better in the first moto than a JS7 machine has looked in years. They tried to tighten up a good thing even more for moto 2 and it went the wrong way. The bike setup issues continue for James.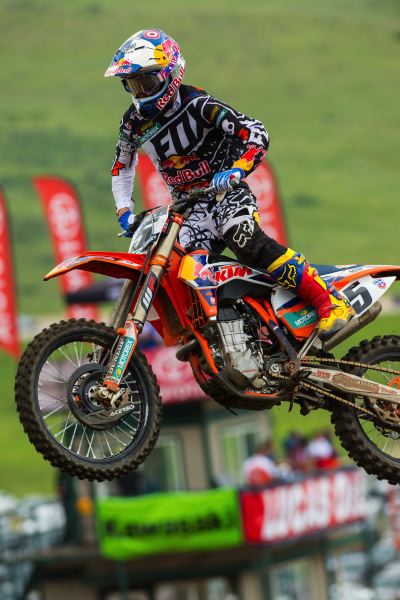 The Dunge was >this< close to making it happen in the first moto but a classic inability to make it stick saw his window of opportunity close. A costly mistake a few laps later left Ryan in an uncommon area; off the podium in a moto.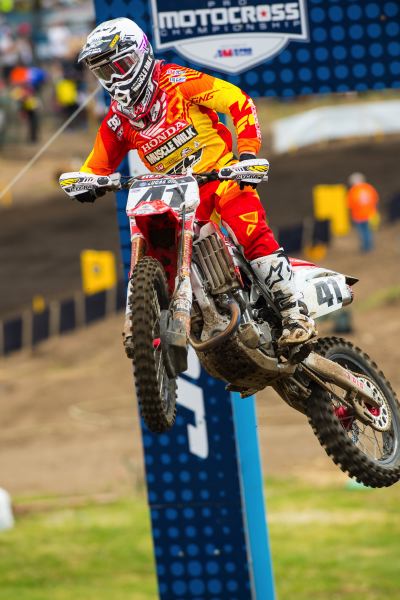 Trey Canard qualified first and looked great in both motos. He's missing just a litte bit which keeps him playing bridesmaid in the motos but he's getting his race-blood flowing again.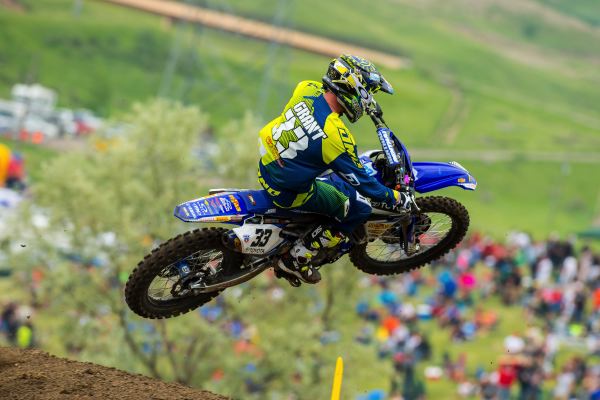 Josh Grant was a model of consistency at Lakewood with 5-6 scores netting him 5th overall. It wouldn't surprise anyone to see JG capture another moto win at some point during the series.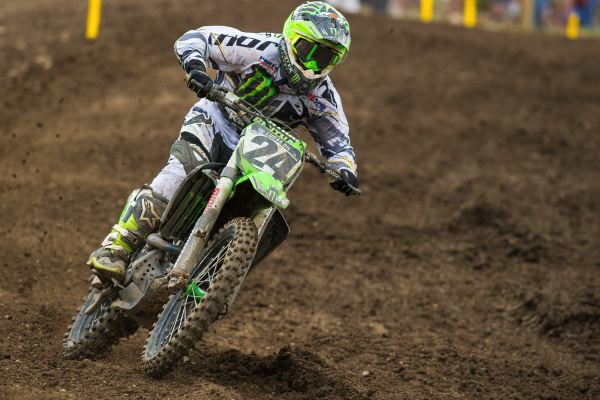 Metty was a little off with a 9-5 finishes but 6th overall is an off-day many would kill for.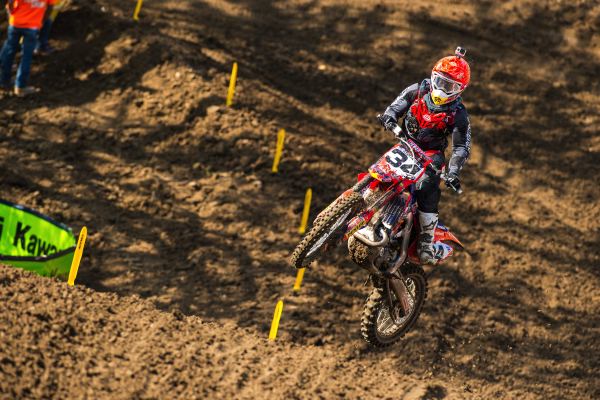 Mookie is a picture of consistency thus far in the Nationals. I wonder if he could setup a Yoshimura Suzuki that James could get along with… maybe we'll see next year?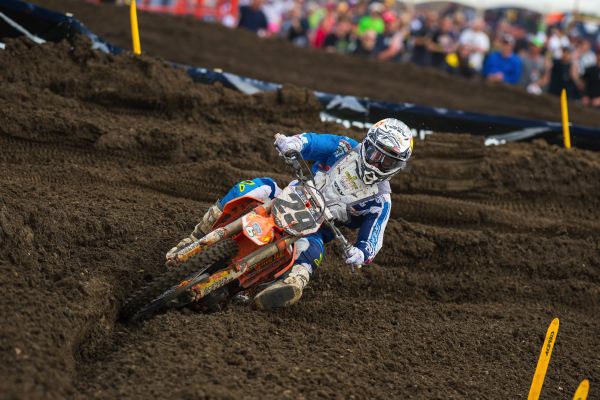 Andrew's been battling back in the Nationals following his opening round broken chain DNF. Colorado is his home race and though it didn't treat him great, it's a step in the right direction.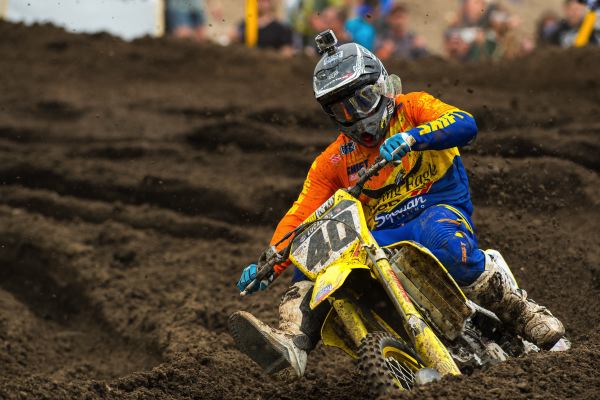 Weston is fitting in well on the RCH Factory Suzuki. Not scared, as usual, Weston is sneaking up on guys and dispersing of them without remorse. It's just what he does.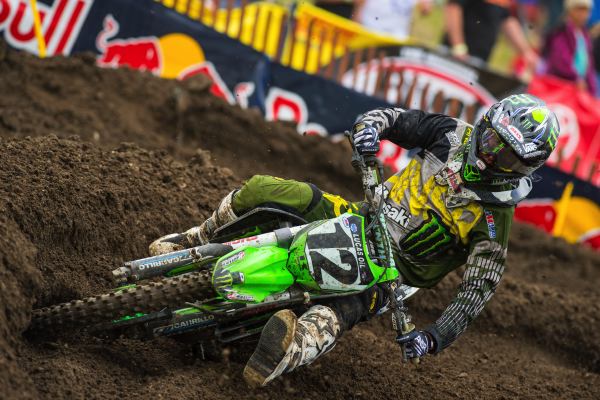 I feel like Jake is seeing the daylight at the end of this long tunnel of depression he's been swimming in. I think things will be getting better for Jake as the series moves forward.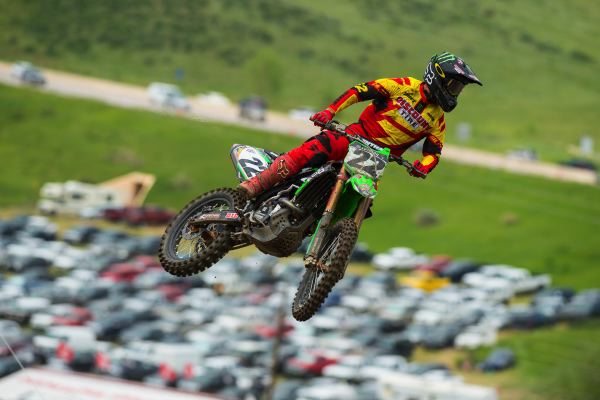 Chad Reed knew he'd be racing back into shape this outdoors series. What he didn't know was that he would be left collecting himself in Colorado after getting too close for comfort with a buried massive chunk of concrete in the track. He battled through the effects and battled through Phil Nicoletti as well.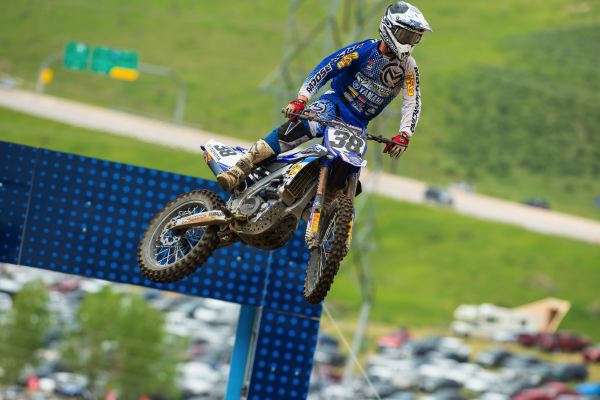 Phil's results may not be what he's been hoping for but he did get another three-races added on to his JGR deal so that's a win. The fill-in rider position has been much harder in practice than theory but nothing ventured, nothing gained.
250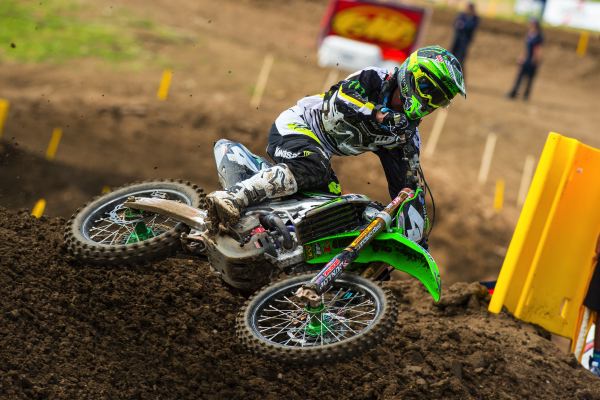 The Chupacabra finally awoke. Maybe it thrives when the air is thin? Thank you Blake Baggett for making the 250 class a little more interesting before the break.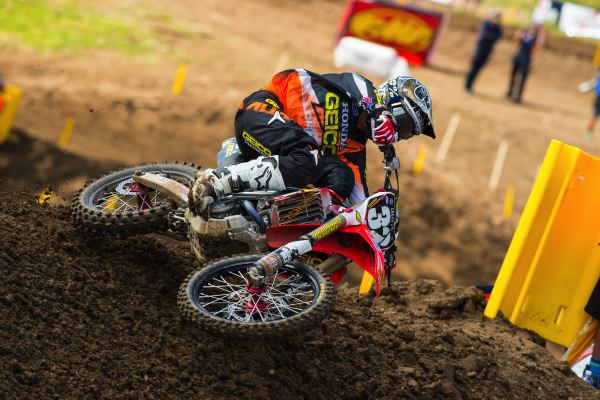 Great ride by Justin Bogle. It's clear Justin has been doing his homework and training his ass off. He was looking much stronger at the end of last year and he's building on those finishes. This kid is a contender!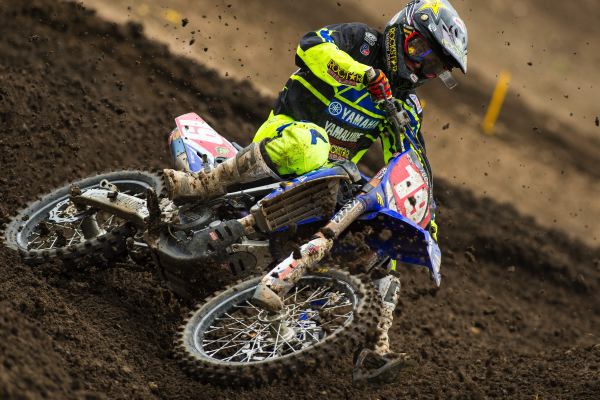 Jeremy Martin found himself off the lead pace in moto 2 and though he rode his balls off, he made a mistake or two along the way and couldn't make much forward progress. What doesn't kill Martin makes him stronger and hungrier.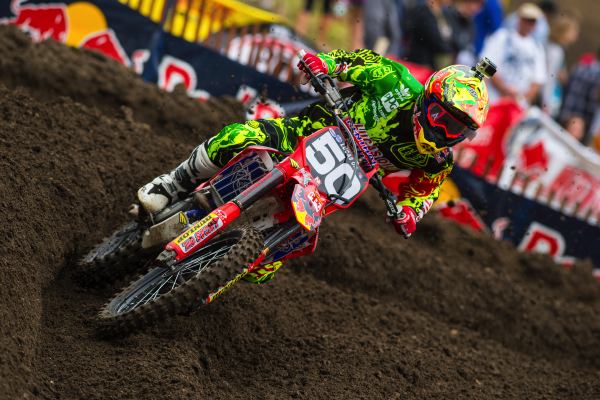 Jessy Nelson was the feel good story of the 250 class in Lakewood as he is also the surprise of the 250 points standings at 6th.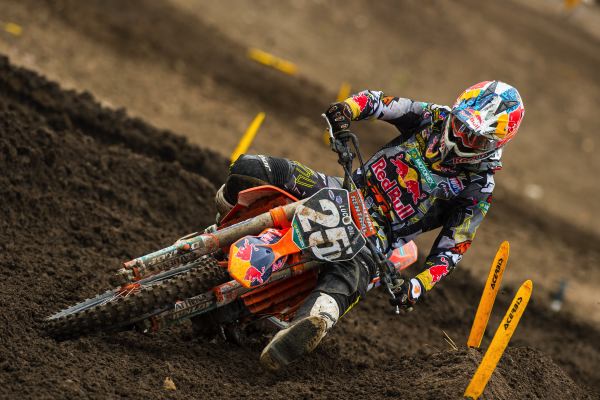 Marvin has had a relatively quiet series so far but his best moto was moto 2 at Lakewood and I expect Marvin to come back much stronger after this break.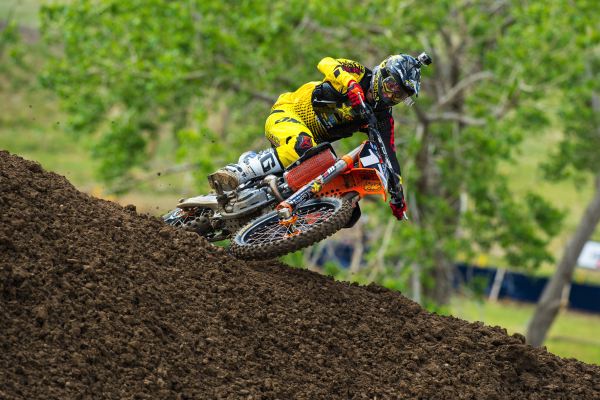 Jason Anderson went 5-5 for 6th in Lakewood. This outdoor series has not been kind to the 250SX Champ so far.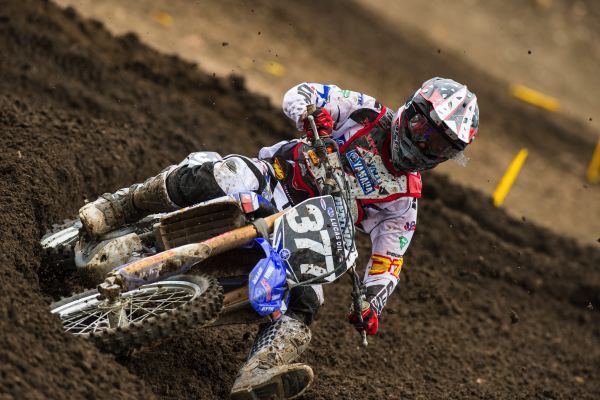 Pourcel went 11-3 for 7th but he remains 3rd in points and for the crafty Frenchman, that's probably exactly where he prefers to be.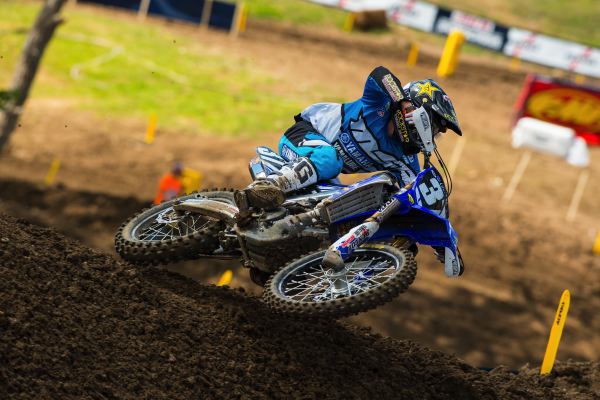 I think Cooper suffereed a bit in Lakewood from trying too hard. He wants a win so bad that he's pressing the issue and losing the front. After going 2-2-2-2 in the first two races, a 9-7 looks worse than it is.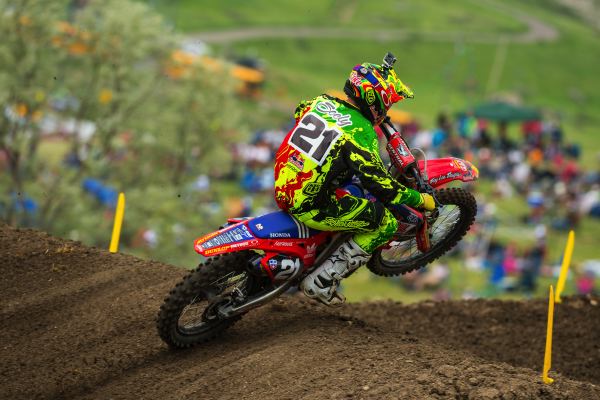 Cole and Jason Anderson battled it out for the 250SX title, so of course when Anderson goes 5-5 for 6th, Cole goes 8-8 for 9th. The Nationals hate West coast SX title contenders.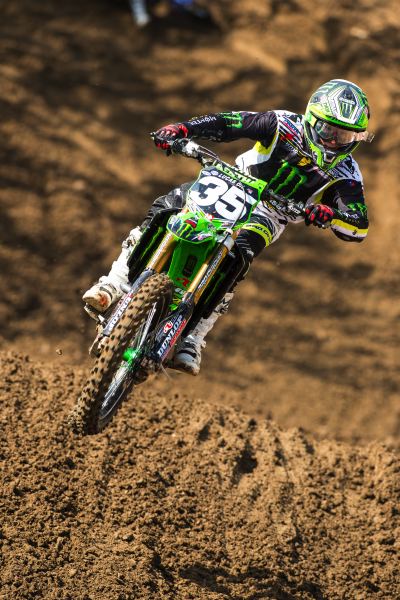 10-10 for 10th. Finally consistency for Pro Circuit in 2014.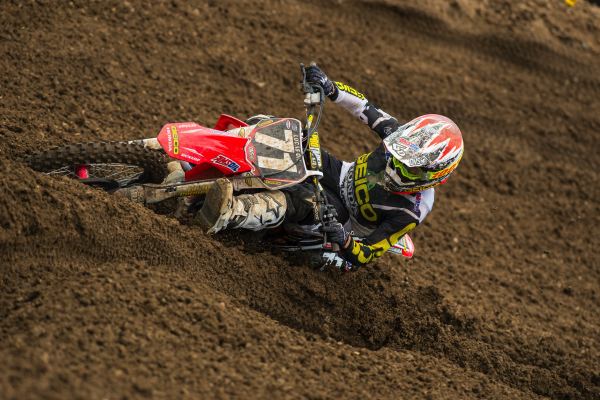 Zach Bell's 6th in the first moto had me highly impressed. I'm at the point where when I see Zach on the track, I just hold my breath and hope he doesn't crash. He's had two very impressive motos this series and shit-ton of holeshots and he's remaining healthy to actually learn. That's a huge step in a positive direction.