Le Cobra strikes!
Le Cobra strikes!
Photos by The Simon Cudby
Q- Blake Baggett won his first race of the season with a 1-4 but there's no doubt he wasn't the same guy last year or this year that he's been in the past. Why do you think that is?
Obviously, Blake hasn't been as dominant as he was in 2012 when he won the National title and almost half of the motos that year with impressive rides coming from bad starts most of the time. We haven't seen him ride like 2012 for a while. There are a few reasons to it. It's always hard to win another title, especially in this class since there is always talent coming up compare to the 450 class. Blake has been dealing with poor SX seasons prior to the 2013 and 2014 MX season as well as injuries. Add to that, changing training program and different trainers. He was working with Aldon Baker which has a great track record with his riders but who asks a lot from his trainees. It's hard to follow his crazy programs. RC was over it back then. Bubba was over it. RV, which isn't a secret to anyone in the industry, is pretty much over it working that hard even if it works. I believe there isn't only one program that makes you win but Aldon can make you win or burn you. Blake decided to go another route.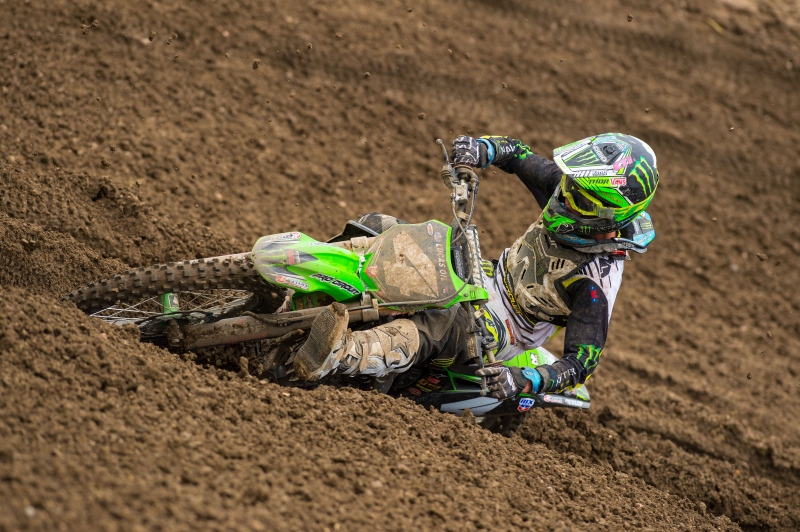 Baggett's 4-1 won the Lakewood national- his first win of the year.
After his performance in the second moto in Thunder Valley, it seems like he's back on track. The two Yamaha boys are riding very good and obviously went 1-2 in the first 5 motos but they are only sophomores with only a few MX podiums to their resumes prior to this 2014 MX season. Guys like Baggett, Pourcel and even Musquin (i know they all have been dealing with injuries and lack of riding) shouldn't be so far off Jeremy and Cooper like they were the first five motos of the year. Colorado will be a confidence booster for Blake and everyone else that saw the Yamahas aren't unbeatable and can make mistakes. It's time for the "vets" of the class to pull their fingers out of their asses and perform. Copper and Jeremy aren't extraterrestrials. The other guys need to step it up and ride at their full riding and physical potentials. Then, the races won't be as boring for us…
Cooper Webb and Jeremy Martin seem to not really be buddies as they slammed each other around out there–what was your "policy" with teammates out on the track or what should it be?
This happens all the time and we will have the same scenario in the 450 class with the KTM boys soon. It's starting to get a little out of hand with the Yamaha boys. It's way too early for this. It was only the third race of the season. In moto 2, there were "fighting" pretty hard for 5th to 6th in the first 5 laps which isn't really smart. When you're taking each other out this early in the moto and losing time doing it, Baggett was in front checking out. When you're 5th and 6th at that point, you need to help each other to catch up to the front and then it's ok to start battling each other when you get to the top 3.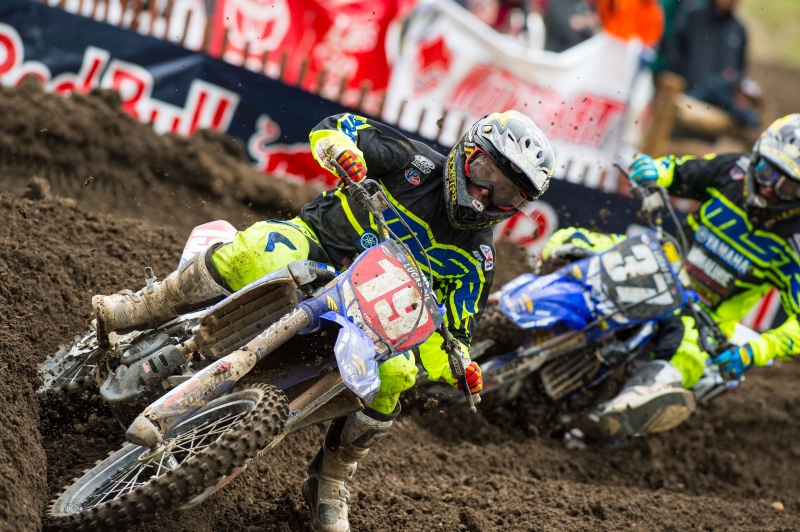 Vuillemin thinks that the Star Yamaha riders should play nicer with each other.
By doing that, you help the competition, Baggett, Pourcel, Boggle, gain time and points on both of you. The team will have to establish some kind of gentlemens agreement between Jeremy and Cooper to help them not making stupid moves that could cost them important championship points this early in the season. I'm ok with them going at it for a moto or an overall win but they should get smarter while they are together going thru the pack. They are both young and want to win but a good and smart race strategy can go a long way in those situations…
What are your surprises so far in both classes through three rounds?
In 250, obviously, Martin and Webb as well as Boggle. Without his crash in the second moto in Hangtwon, Justin would have been 3rd in points today. He was going to get Pourcel for 3rd in that moto in NorCal which would have put him with 110 points, 4 points behind Webb in the Championship. He got his first MX podium of his career Saturday and to tell you the truth I didn't see him do that good before the season started. Seely's podium in Glen Helen was a surprise as well as Nelson leading 8 laps and getting second in the first moto in Colorado. Riders like that need to confirm their random performances and try to be in the hunt every weekend. That's the tough part.
In 450, we pretty much knew what the top four, not necessarily in that order, would have been. Metcalfe 5th in points and Malcolm in 6th could be a surprise for some people. Malcolm has been very constant which is something we really haven't seen from him in the past. His best results are two seventh's. He has the potential to do even better but his consistency is a surprise so far. I also think Musquin's top four finish in the second moto of the 3rd race after less than a month on the bike before Glen Helen (and a knee surgery) is a surprise. He's still hurting, sucking it up and doing his job. Watch for him to be even better in the second part of the season.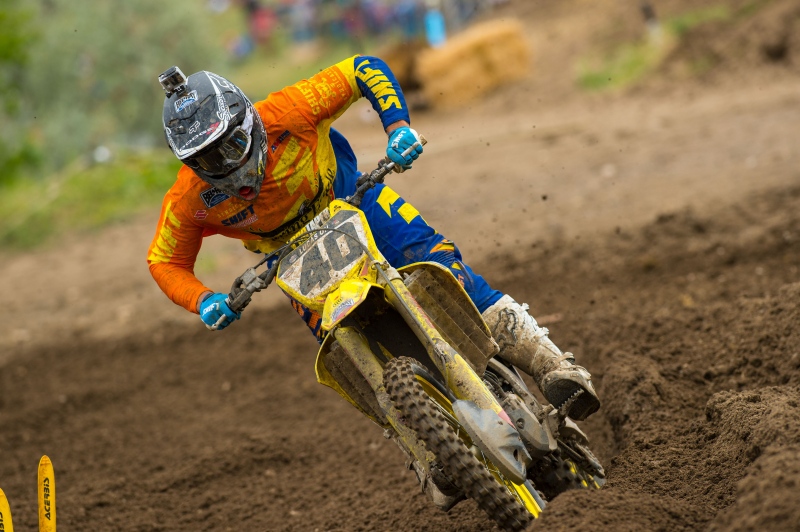 Peick's been pretty good this season but Vuiilemin thinks he can be even better.
And what are your disappointments so far?
The riders getting hurt are disappointments. The rest would be called "expected better"… It sucks for Wilson and Osborne to be out right at the first race. I hate to see riders get hurt right away with all the hard work they do to prepare a season. On paper, Pourcel is in 3rd in points but I expected more from him with his attitude on the track and his will to do good. Not sure about the reasons but we already saw him just ride around without really trying, first moto in Colorado was the proof. Then, when he doesn't want to get passed in moto 2 by the other French dude, he picks it up at the end… Why not ride like that against everyone?
Justin Hill had a decent Hangttown race but went 0-11 in GH and 10-10 in Colorado. I was expecting better from him in outdoors after his strong finish in SX. In 450, obviously, Reed isn't where he (and we) wants to be but like Musquin, he comes back from a serious injury and has a limited time of preparation. With races back to back and with the traveling and the soreness of the injuries after the races, it's super tough to improve and get better in a few days between races. I also thought Peick would have done a little better after his great MX campaign in '13, his good SX season and the motivation of being in a factory supported team. Don't get me wrong. The guy is an animal and riding well, especially in Hangtown, but he needs to start getting off the gate out front and battle in the top 5. Can he beat any of the Big 4 guys straight up? I'm not sure but he has to get out up front right away to prove us he can. Then, you have Weimer, factory rider, 9th in points, only 15 points behind his teammate Metcalfe in 5th, with a 8-12 score in Colorado and only a best 7th place finish in a moto… Still, not disappointing but I'm sure his fans and team would expect better.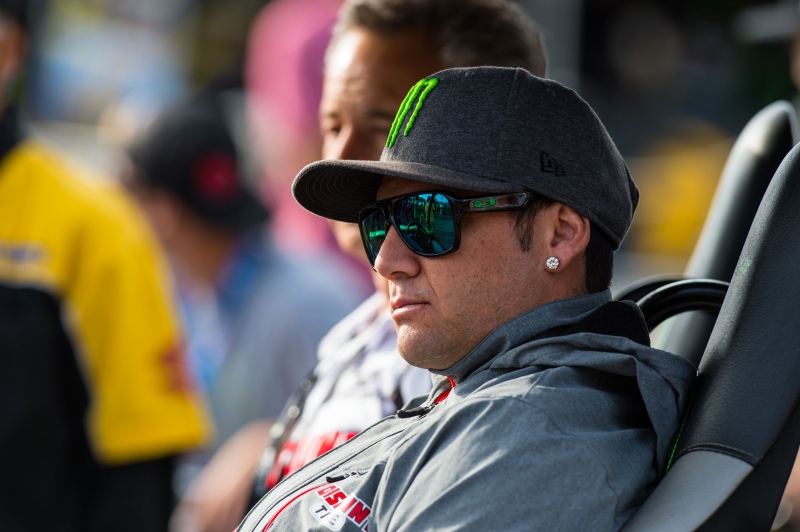 DV934 thinks that Reed will be better from here on out.
Is Reed going to get better?
Chad is in a delicate situation. He got hurt in early February. When you're hurt, you can't do much to maintain your fitness. You can't ride while everyone else is in full SX mode racing every weekend. You get back on the bike and you start from zero with not much time until the first race of the season. In that short period of time, you have to train, ride, test and get back to your full potential. Chad was riding amazing in SX with two wins but when you get hurt that bad, you lose everything. With outdoors being so tough physically, i'm sure on Sunday he feels like he got ran over by a bus. You have to recover but at the you need to get back into shape and speed but you have to fly to the races on Thursday or Friday.
He knows what to do but there is only so much he can do with races being seven days apart. He'll get better, yes. I'm thinking he'll come back stronger the race after the first weekend off in the season. Chad deserves respect by just being out there and race. He doesn't have to race. He could have came back mid way thru the season when he was at 100% but wanted to be there at Round one even if he was struggling. We got to respect his decision to race for his fans, his sponsors and his love of the sport and we have to give him time to get back to his full potential without any other speculations…
How is Grant Langston doing on the TV show?
I really think Grant and Jason are doing a great job. Weege knows his stuff and gives us good infos. I've always liked what he's been writing and what he's saying whenever is on TV. I never watched Grant on the ArenaCross show but he's very well spoken on TV, obviously very knowledgeable and funny on the MX coverage. I enjoy the MX commentaries better than SX actually. Not too much Blue Yamaha and Red Hondas comments, no "huckabuck", no screaming when someone crashes… It's a good change…