It is that time again boys and girls, time to plumb the depths of motorcycle depravity and brave the Wild West world of mutant majesty.
It is that time again boys and girls, time to plumb the depths of motorcycle depravity and brave the Wild West world of mutant majesty.
In this world, no idea is too outlandish and no project too ill-advised. If you have ambition, a can of Krylon and a crescent wrench, the world is your oyster.
As always, read on at your own risk…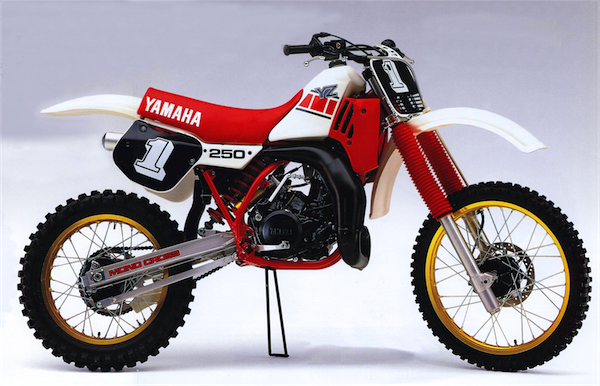 Donor Bike: 1985 Yamaha YZ250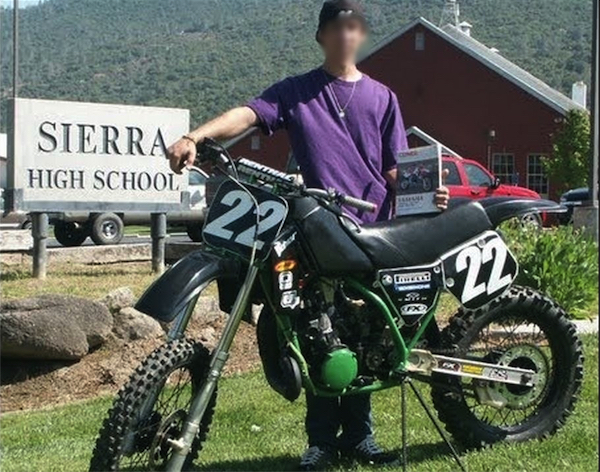 If there is one thing I can respect, it is a dedicated Chad Reed fan. This 1985 Yamaha YZ250 was certainly a good-looking machine in its day, but Reed's defection to Kawasaki for 2014 apparently necessitated an update to the trusty YZed's appearance. While I still prefer the old school red and white, it is had to argue with this sweet green and black TwoTwo Motorsports look. The green frame and ignition cover absolutely scream "Works", and the FMF sticker warns unsuspecting competitors that this bike means business. Bonus points awarded for the sweet Broc Glover KTM era Acerbis Nost fenders, which still look totally Factory.
Mutant Rating – 2.5 Thunders From Down Under (out of 5)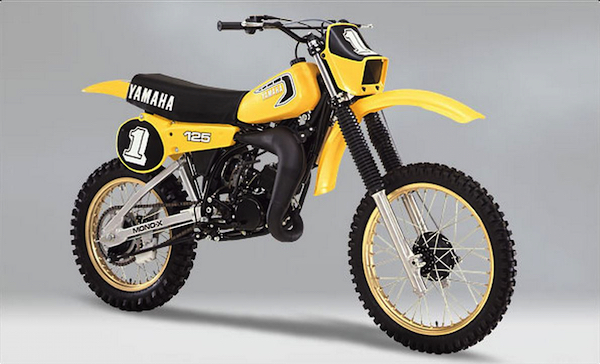 Donor Bike 1: 1981 Yamaha YZ125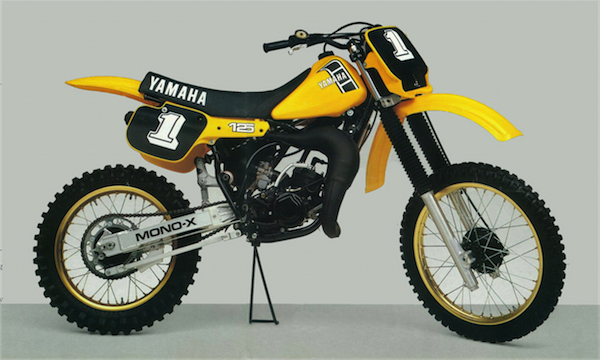 Donor bike #2 1982 Yamaha YZ125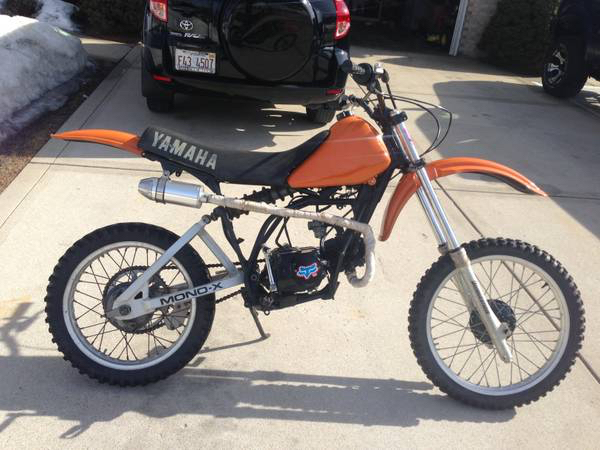 I give you the forefather to the modern 250F, the amazing Yamaha YZ125F thumper. This austere beauty is the combination of a 1981 YZ125 rolling chassis, a 1982 YZ125 seat and tank (painted orange for added badassery) and a Chinese built 125 Lifan "R" pit bike motor. All this for the bargain price of $500 on Craigs List my friends. Of course, the lack of a rear brake ads somewhat to the danger quotient (brakes are for pussies after all) and the lack of an air cleaner aids performance, but limits its usefulness to top-speed runs through the neighborhood. On the bright side, however, I'm sure his neighbors enjoyed the cracking exhaust note and massive stoppies as the YZ's hapless pilot struggled to bring this fire-breather back down from speed.
Mutant Rating- 4 Chinese powered death traps (out of 5)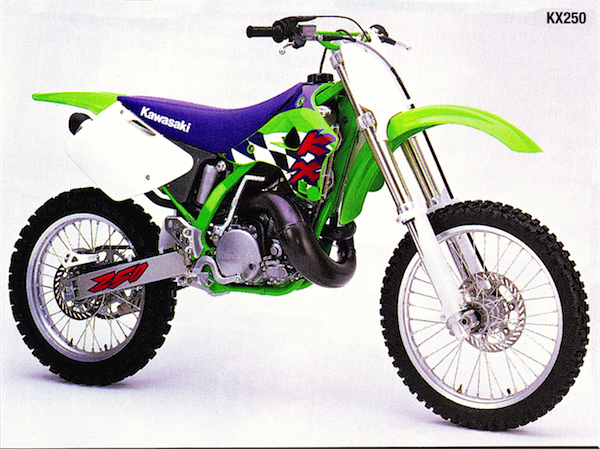 Donor Bike: 1997 Kawasaki KX250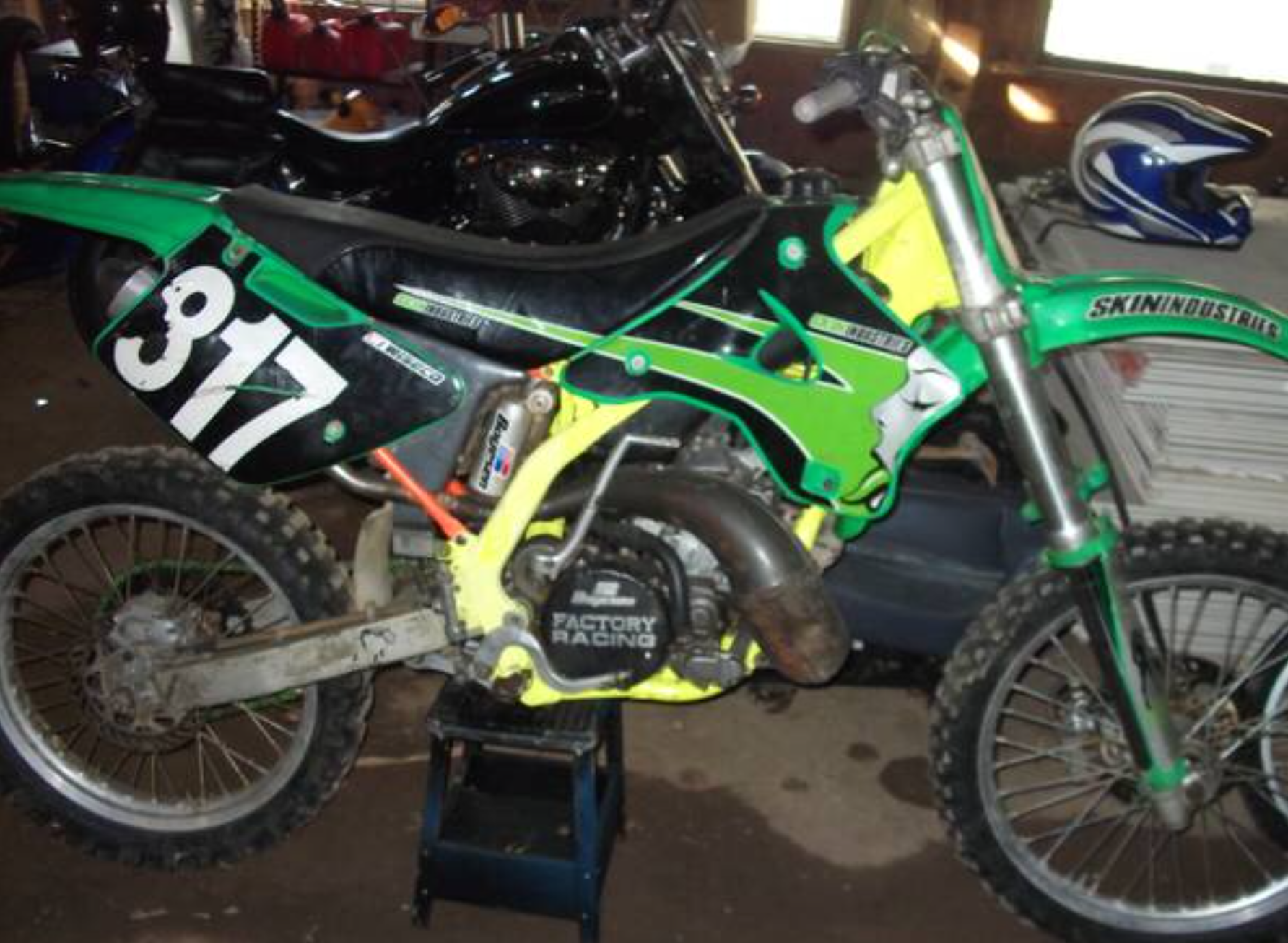 Lick'em if ya got'em: Now here you have a truly fine motorcycle in need of a major intervention. In 1997, this KX250 was the reigning outdoor national champion and one of the finest 250's available. These days, however, this former champion seems to have fallen on hard times. In the plus column, the Skin Industries graphics, which are probably appropriate to the shenanigans Emig and the Havasu crowd were engaging in at the time. On the negative side (unless you are a crossing guard), is the retina searing florescent yellow frame. Flo green = good. Flo yellow = eh, not so much. Particularly puzzling in light of the radioactive frame color is the selection of orange for the subframe. On a KTM Dungey Edition this works, on this particular KX, I am less sure. Perhaps the owner was going for a chain gang road worker motif? Regardless, I will say the Boyesen shock is a trick piece and certainly sets this jewel apart from your garden-variety roach.
Mutant Rating- 2 absurdly long tongues (out of 5)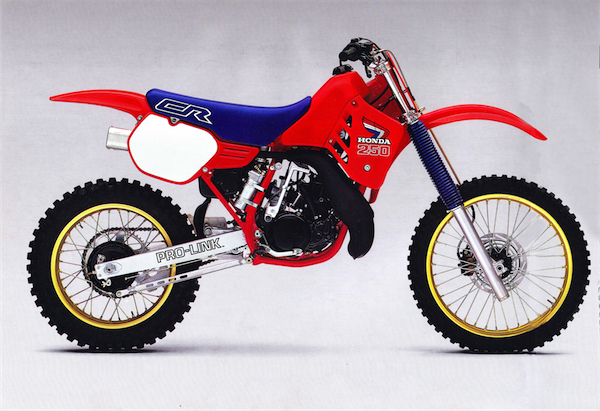 Donor Bike: 1986 Honda CR250R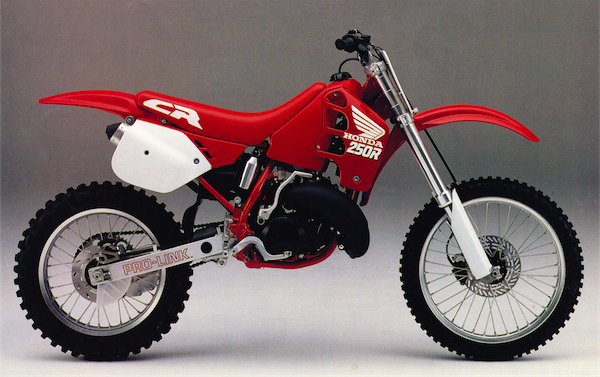 Donor Bike: 1989 Honda CR250R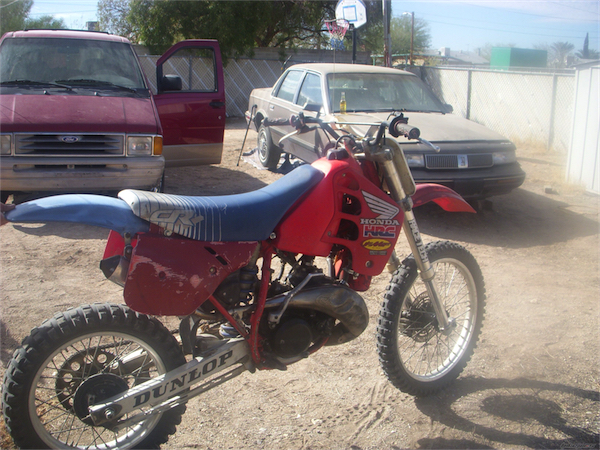 Here we have a perfect example of the Mutant Bike in all its glory. At first blush, this appears to be little more than a tired and slightly abused 1989 Honda CR250R, but if you look more closely, you will see that this machine is actually a bit of a Frankenstein's monster. For starters, this is not a '89 CR at all; it is actually an '86 model. The rear drum brake is the giveaway, as is the odd fit of the low-boy pipe and silencer, which were never intended to be used with this frame. The tank also does not seem quite right and sits too high in relation to the motor. The cheesy Ceet Racing seat, however, is period correct and looks just about as bad now as it did in 1989. As always, the de rigueur bald knobbies are present (with a sticker that big, you would think Dunlop would hook a brother up), as is the ubiquitous sun-faded (and spray painted) plastic.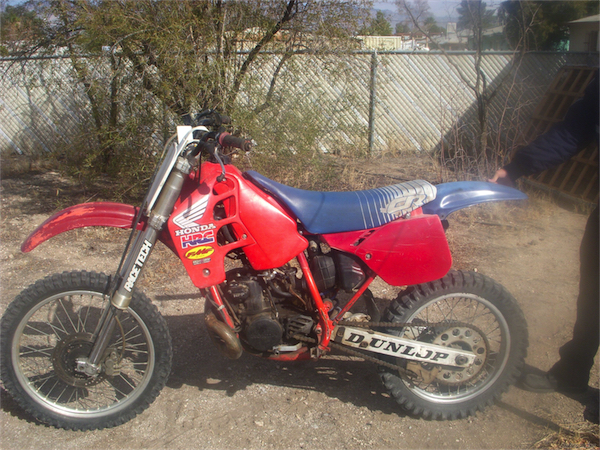 Under the heading of puzzling, I would add this owner's decision to ditch the stock '86 CR's excellent Showa cartridge conventional forks, in favor of the brutally awful '89 USD's. They were god-awful in '89, and I can't imagine 24 years of neglect have done them any performance favors (while the Race Tech decal points to some level of care, I have my doubts…). The blue rear fender also smacks of questionable taste, but the sano 1979 Yamaha XT500 clutch lever is a pretty trick bit of kit.
Mutant Rating – 3.5 pummeled wrists (out of 5)
For your weekly dose of old school moto goodness make sure to give me a follow on Instagram and Twitter- @TonyBlazier