When it rains, it pours…
When it rains, it pours…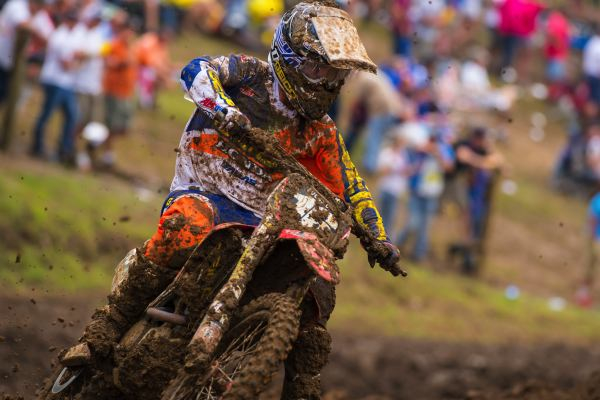 I can't tell if this is really Osborne, but it's definitely a Geico rider.
There are some days where you blow up an engine in a mud race, and then there are the "bad days" where you blow up two engines in a mud race. Osborne experienced the "bad day" last weekend in Indiana, where he was unable to finish both motos. Osborne has had a rough season with injuries, which is bad for him but good for providing you and I with content for Shortcomings. We started off this season with an Osborne interview, and now we are going to end it with one; (yes, I realize this isn't the last round…just go with it). Better luck to Osborne next season, and hopefully if he goes on a win streak, he will still let me interview him.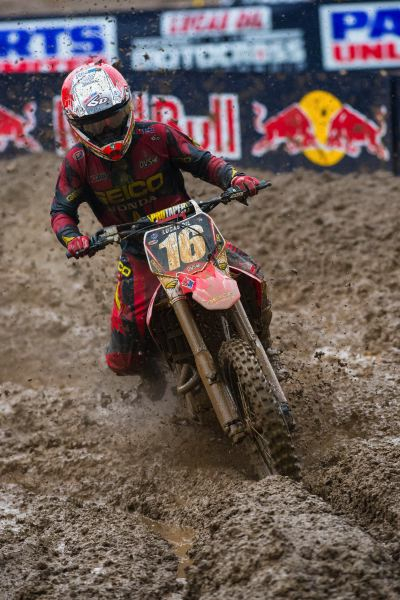 A little bit of Pam goes a long way when prepping a bike for a mud race.
Thanks for reading, please email jasonw@racerxill.comwith any compliments and complaints. He is also happy to provide you with the TV schedule for when the race will be aired in your area.
Written by: Moser
Photos by: Cudby