Believe it or not, I'm all fired up about a non-racer today.
Believe it or not, I'm all fired up about a non-racer today.
Photos By: James Lissimore
I realize we are in the midst of a pretty heated and comparatively exciting outdoor series here in the States. Tomac may be gone but the Dungey vs Roczen battle is shaping up to be even more evenly matched than a year ago and Musquin has actually found a way to stay healthy through 4 rounds and is clearly one of two guys who is all systems go in their chase for the 250 title. Yup, lots of action but I honestly can't force myself to pretend to be more interested in that than I am about the eerily quiet and puzzling situation surrounding Ryan Villopoto.
That's right, I CAN'T QUIT HIM!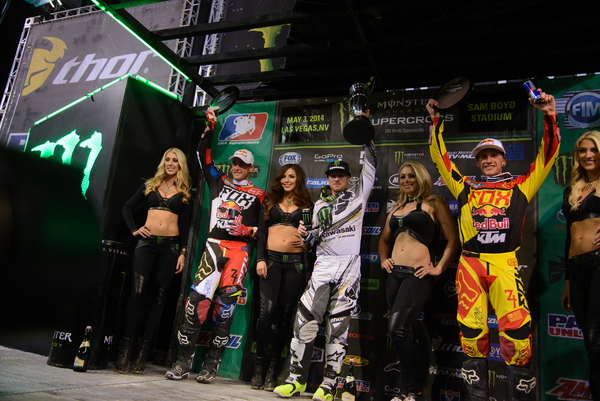 The Alpha dog has left the building (and I still haven't come to terms with that).
It's mind blowing to me; still! Is this really how one of the gnarliest guys who's ever raced is going to go out?! A loop-out amidst a whirlwind of a GP series-start, a broken tail bone or coccyx or whatever? I Realize RV hasn't been a guy who's loved riding or racing for many years now (many many years), nor has he been the most gracious to his fans but it really appears he went full burn-out and straight into the fade-away. I can't think of a more true example of "here today gone.. today" than RV the last few weeks. From the loop-out that went viral in the social circles of moto, to today there's been little more than a peep and weekly press releases conveying that RV was still injured and unable to race. The GP title wasn't looking good for RV from the first gate drop but at this point, I'd be less surprised at a Jason Lawrence comeback on a Factory Backed YZ250 wearing LBZ gear than I would to see RV back in action and threatening the podium.
It drives me batty— HE CAN'T GO OUT LIKE THIS!
I've spent minimal time at his Florida compound when he was in the midst of two of his 4 Championship SX runs and I can tell you from the little glimpse I saw, RV's fire was burning white-hot and as we know, the fire that burns the hottest, burns out much faster than the standard blaze and I honestly couldn't tell you what I prefer to see in our sports champions. An RV who stacks up title quick and dirty or one who sticks around for a long time and hits the motherland a few times along the way? RV and Dungey both progressed through the pro ranks in an extremely similar evolution but Dungey's fire seems to have been continually stoked, whereas RV's has been burning out… not that his 2014 SX title would show that; hence my frustration that it's apparently over, Johnny.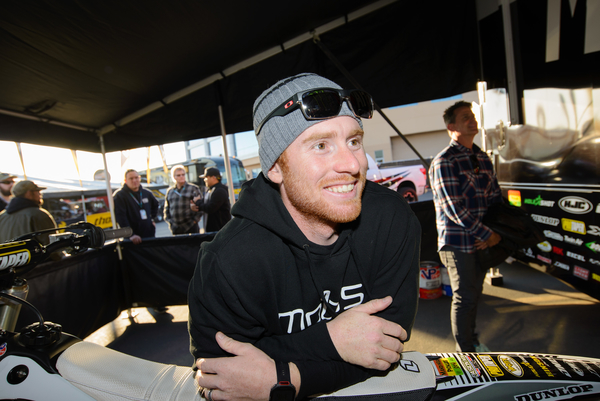 If RV really is this happy to be done…good for him. For all you who say "he's rich!" Money ain't everything people.
I just want RV to come back. Come back to the States in 2016 with a revamped passion and desire to not only race but enjoy it and add to his legacy. I could and most likely am just chasing pipe dreams. After all, most who know him much better than I all agree that he's just a different cat and is fully at peace with his future plans to walk away form the sport and into the wilderness.