Boots revisited.
Boots revisited.
We asked you what your favorite old-school chest pro was and HERE'S the results, this time we asked you about boots. The results suprised me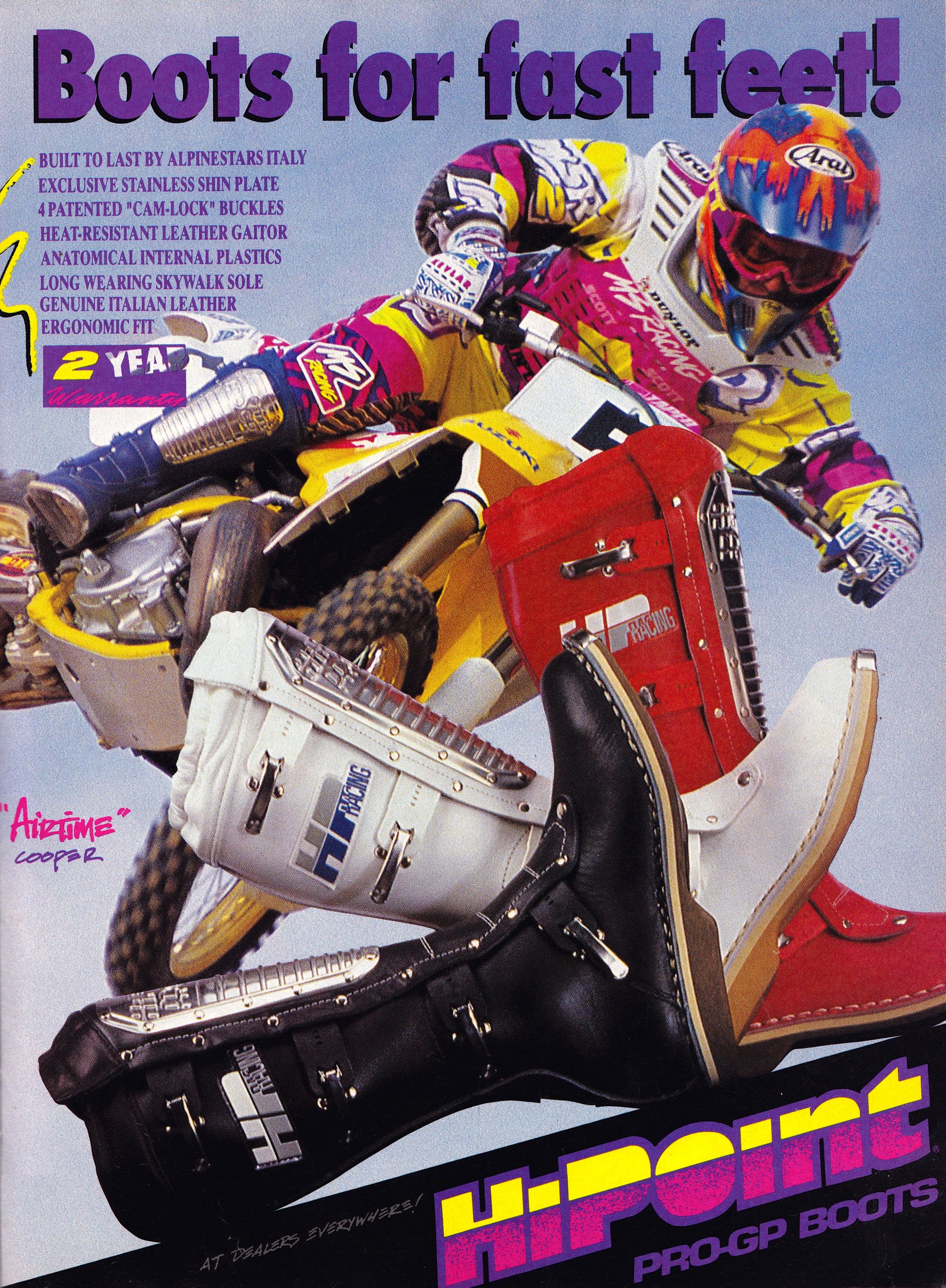 Taking the top spot rather easily was these High Point boots. Maybe it was me growing up in Canada but this suprised me because I literally NEVER saw them up there. The only reason I knew about them was because MXA always talked about how great they were. These were updated over time from straps to buckles but there's nothing really fancy here. Just a solid boot throughout and the great thing with these is you can wear them with any gear. You people spoke loudly that these were your favorite.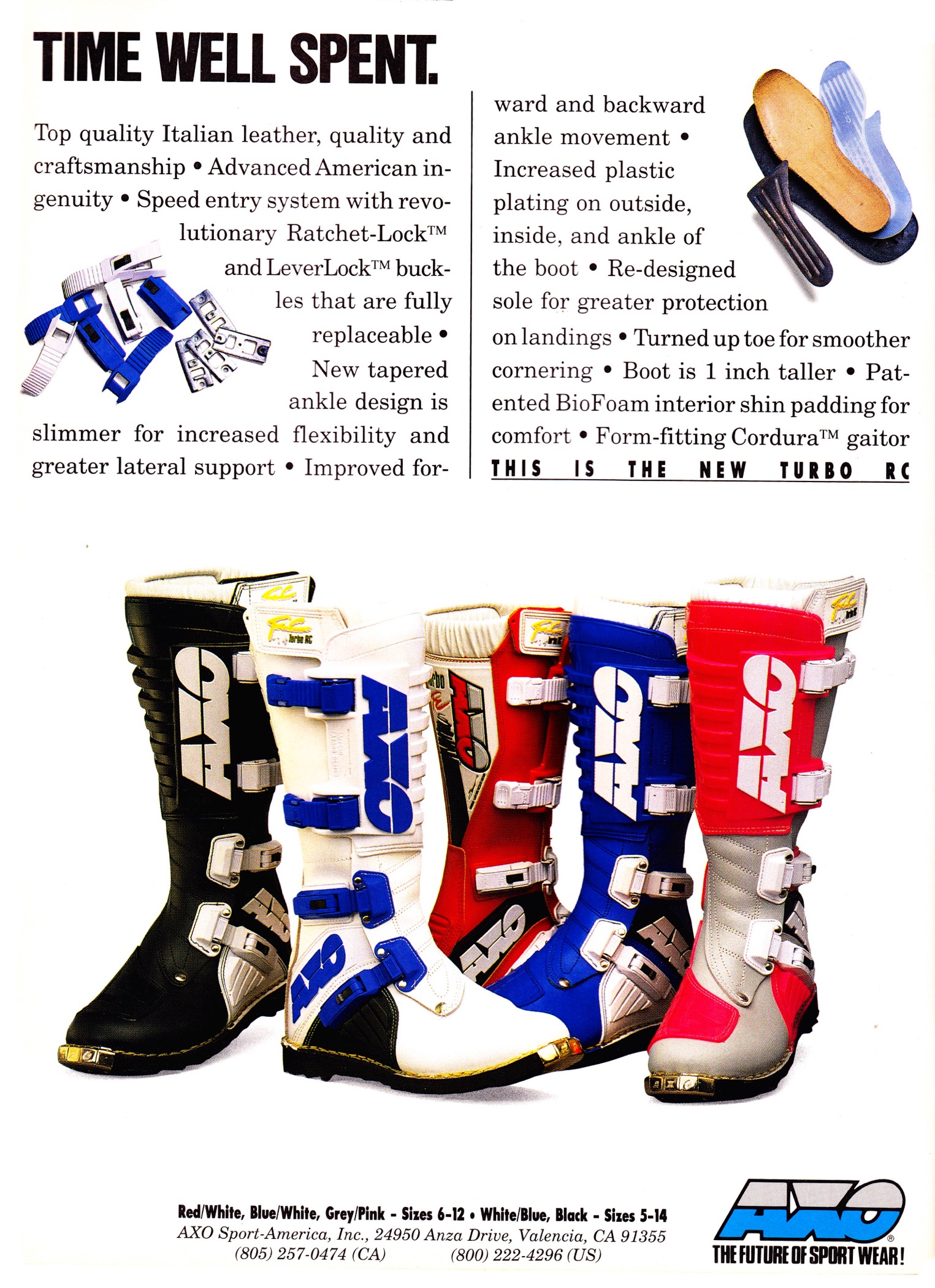 Second place were these AXO's and I had a couple pairs of these. They were good boots but man did they wear out, flop over after time. They looked bitchin though and the cool move was to change color straps with your buddy.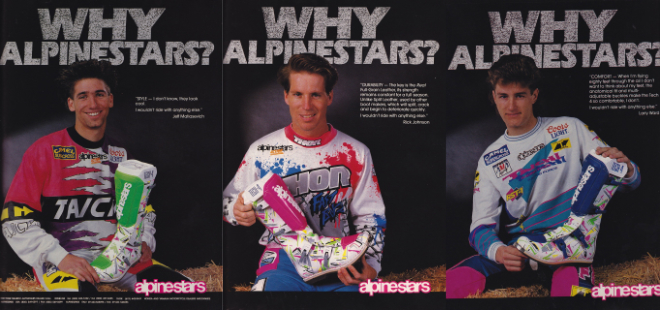 Third place was the A Star Tech-4 and I had a pair of these with the Bad Boy motif. I was very, very excited to wear these with my JT gear but unfortunately the straps wouldn't close with my knee braces on around my calves. Cue the sad music here. These looked like great boots and we know they probably were based on them being A-Star's. I'm not sure about this motif in this ad but the basic colors were cool.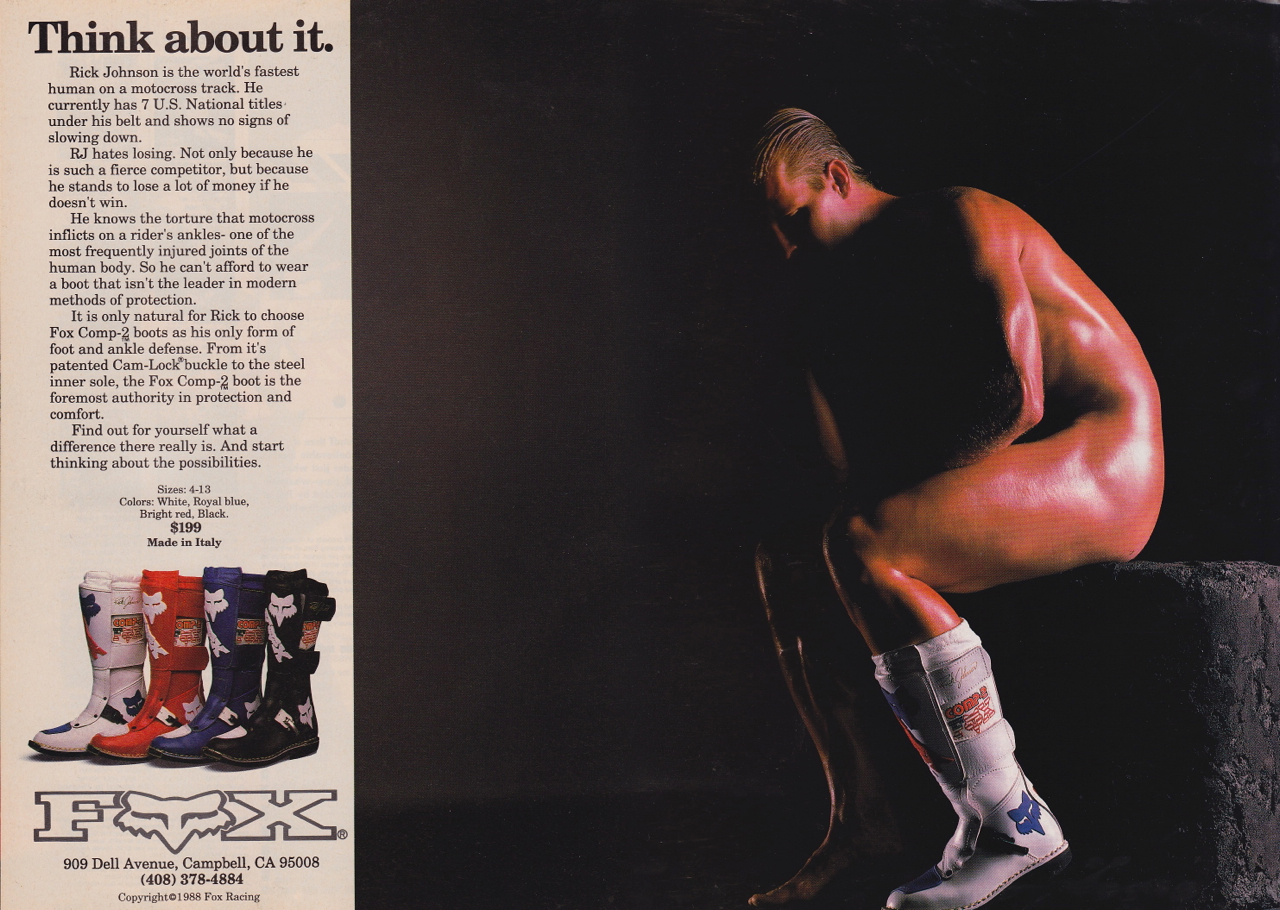 Had a set of these and loved them. Absolutely loved them. They were made by A Star's for Fox and had the usual Alpinestar quality with a cool look. The bottom buckle was also cool because back then, most boots had three velcro straps. I wore these WAY past when they were cool because they fit so good and felt stiff still. I must've resoled these three times before finally having to give them up for, I think, the AXO ones above. I had the white ones in case you're wondering.