Story and photos by James Lissimore
Story and photos by James Lissimore
This weekend, the 2016 Rockstar Energy CMRC Canadian Motocross Nationals made their way to one of the most unique motocross tracks around. The Wild Rose MX track, in Calgary, Alberta. The track is located right in the heart of the city, not where you'd usually find a large outdoor MX track with plenty of elevation. It's a crowd and rider favourite, and you know the riders and staff are excited for how close it is to the airport, instead of driving for hours into the middle of nowhere.
Rain was in the forecast so everyone was prepared for rain, but in the end it held off, the sun came out and we had some great racing.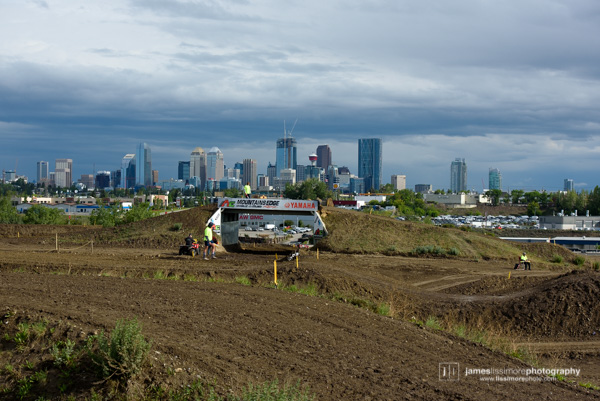 The Wild Rose MX track is one of the most unique outdoor venues around, laying in the heart of the city of Calgary.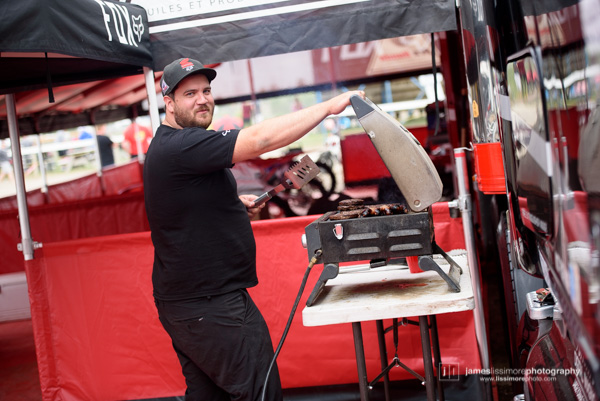 GDR Honda owner, Digger, makes it all happen under the Honda tent, including flipping burgers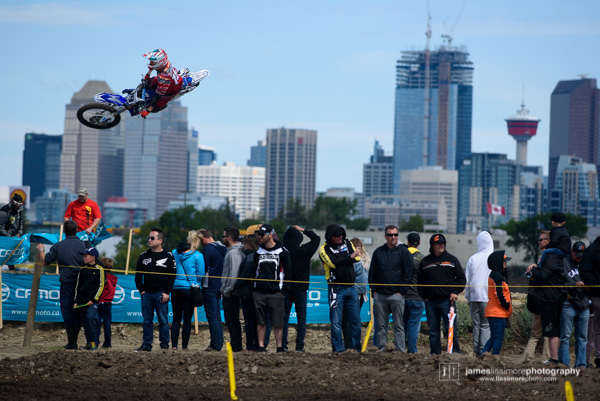 The International jump is a crowd favourite during practice, with all the riders getting flat with the city in the background. Morgan Burger demonstrates.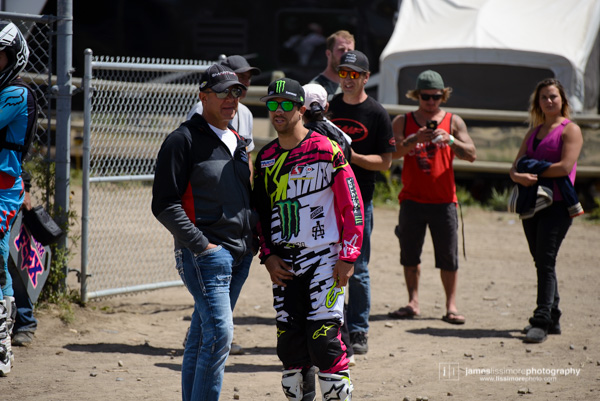 Motoconcepts owner, Mike Genova, was in Calgary, for his first Canadian race as a spectator.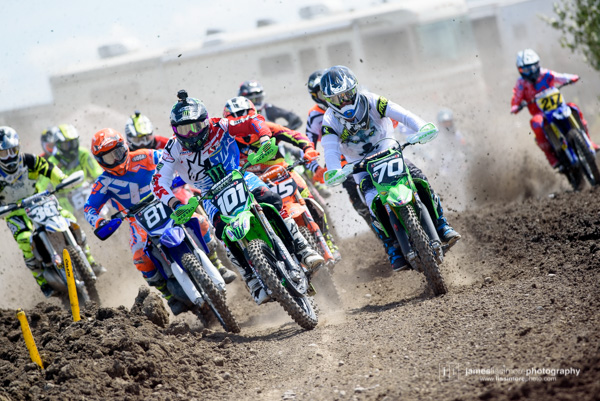 Mark Worth grabbed both MX2 holeshots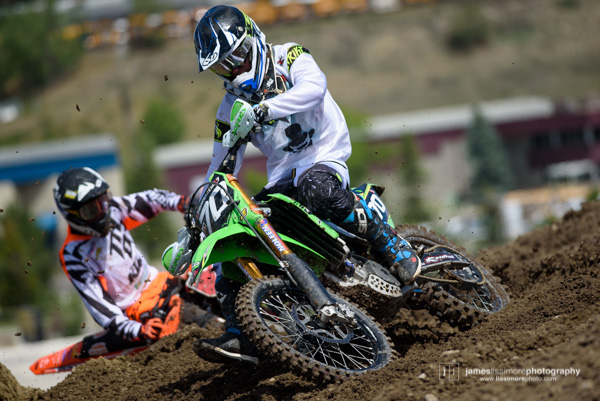 Utah's Brandon Leith has been the biggest surprise in MX2 so far this year. In the podium mix both motos, he finished 6-3 for 4th overall.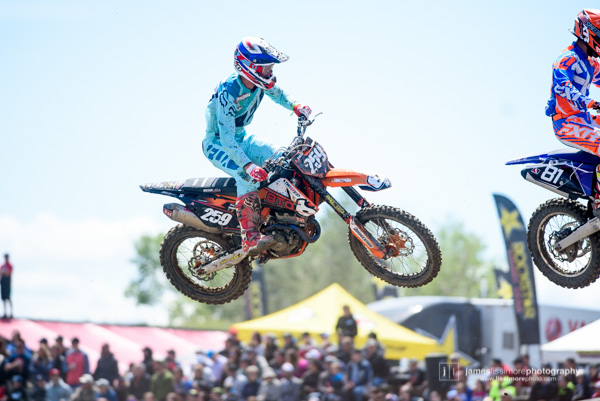 California's Tallon LaFountaine was quick, logging the 3rd fastest time in qualifying. He would end up finishing 5-9 for 7th.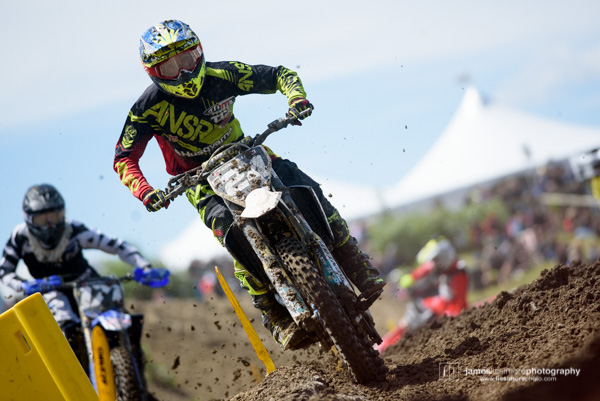 Florida's Marcus Nilsen rounded out the top 10 with 13-10 finishes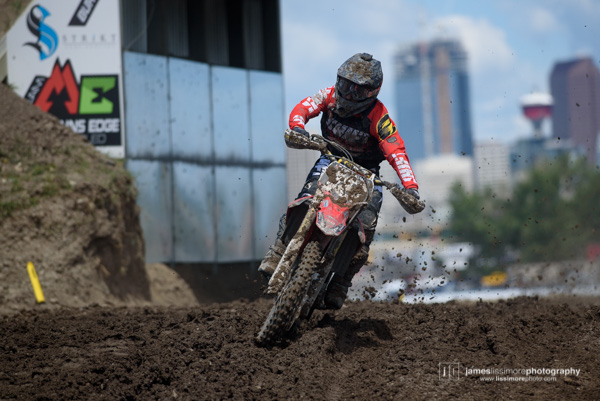 An off day for Washington's Brad Nauditt, who ended up 10-5 for 8th overall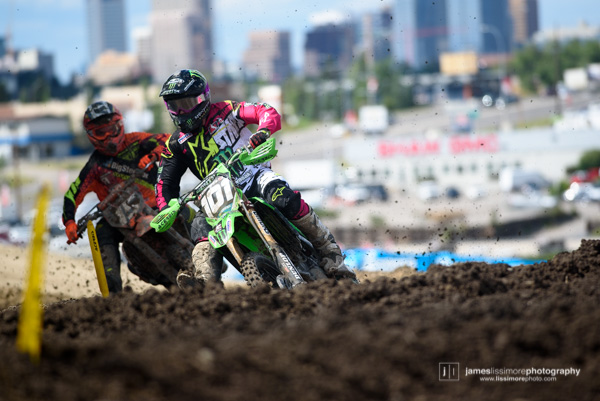 Mark Worth looked more comfortable in his second race on the Monster Energy Alpinestars Kawasaki team as he led both motos and grabbed the final spot on the podium.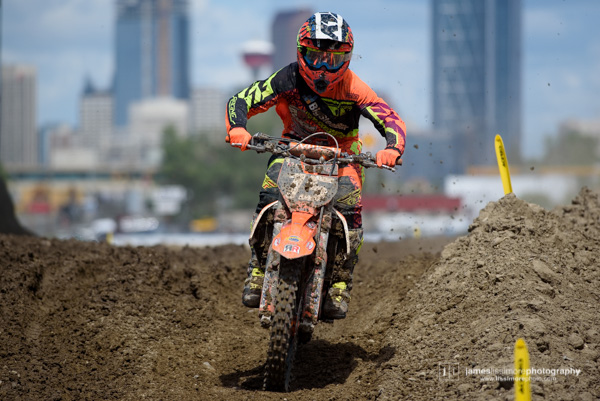 Shawn Maffenbeier has established himself as the clear cut second place guy in this title chase so far. He worked his way through the pack to finish second in both motos for second overall.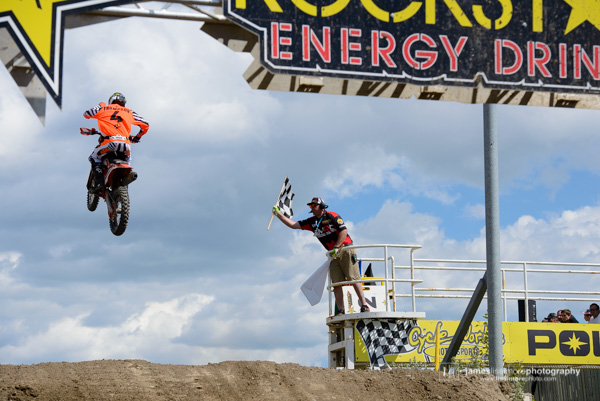 Cole Thompson has been on another level so far. Two more dominant moto wins and if not for the first turn crash at Kamloops, would probably be undefeated so far this season.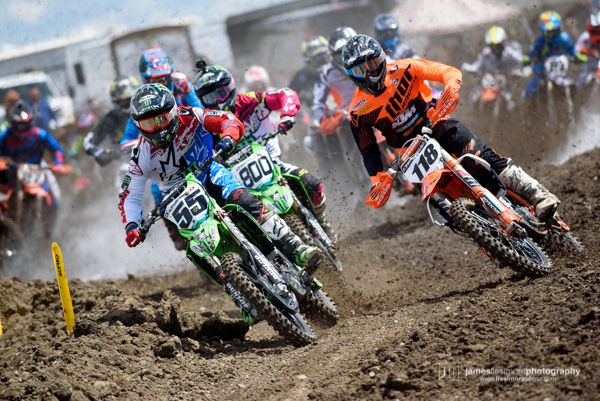 Vince Friese grabbed the first MX1 moto holeshot
A first turn crash in moto two left Matt Goerke having to work his way up to 8th from dead last. His 3-8 finishes gave him 6th overall on the day.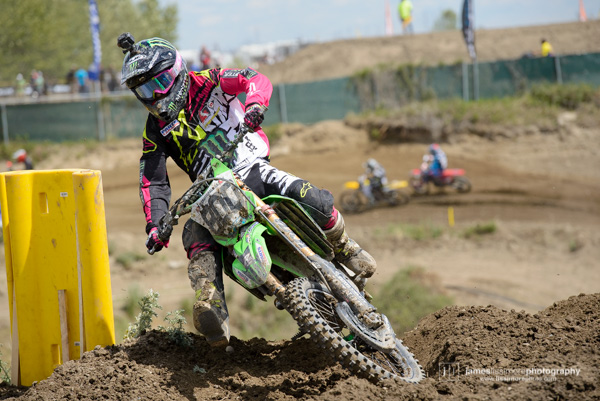 Mike Alessi was a solid second in both motos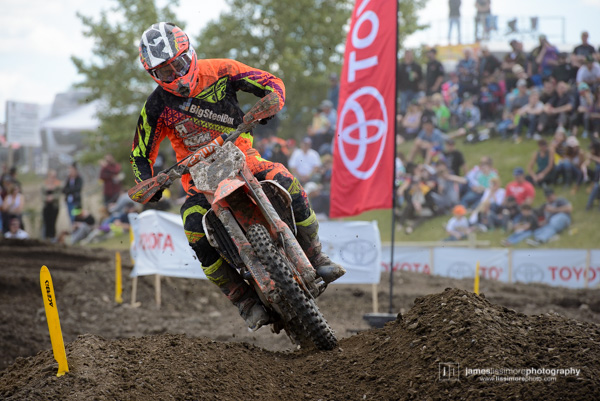 Consistent 9-9 finishes for Cade Clason gave him, you guessed it, 9th overall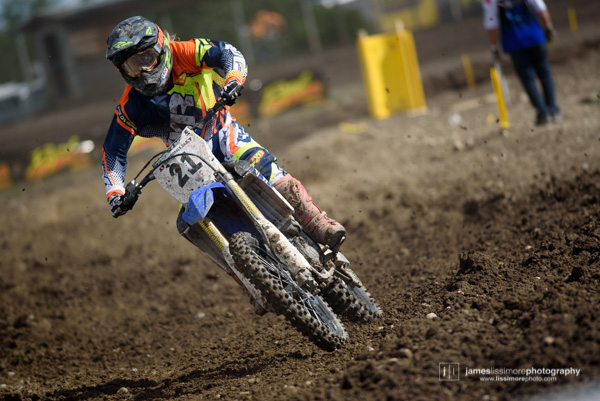 An off weekend for Kyle Swanson, who went 14-14 for 14th in MX1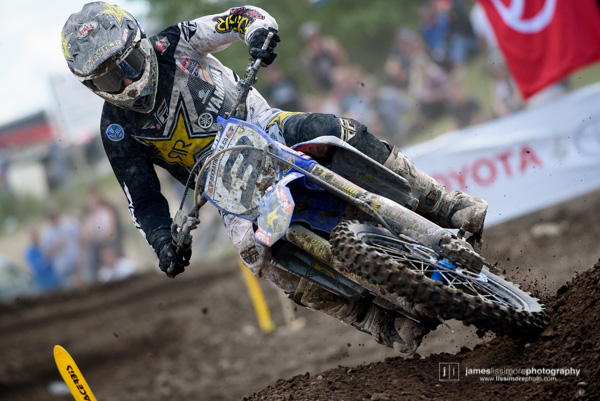 Another podium finish this weekend for Brett Metcalfe, who carried 6-3 finishes to 3rd overall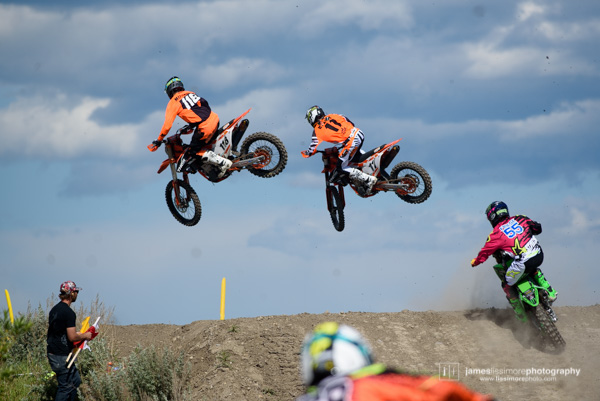 Great start for the KTM crew in moto two as Millsaps and Kaven Benoit go 1-2 over the first jump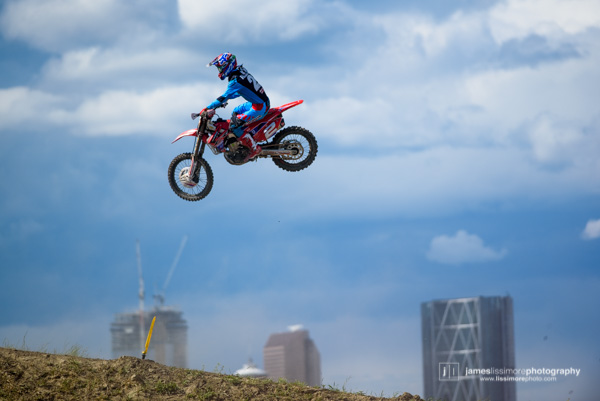 It was an off weekend for Colton Facciotti. The red plate holder stalled his bike while making the pass for 3rd in moto two, finishing 7th. Moto two didn't go much better with a 5th, dropping him to 7th overall on the day.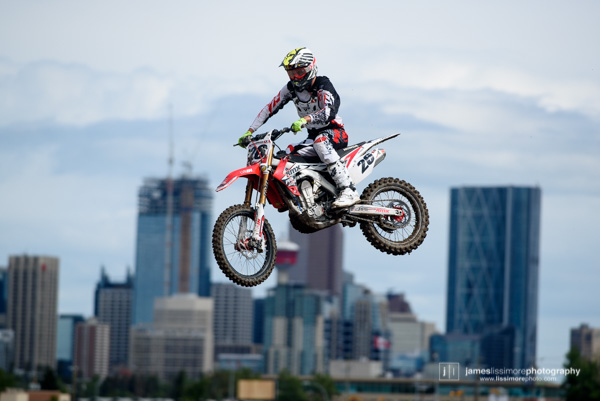 11-11 moto finishes for Utah's Riley Brough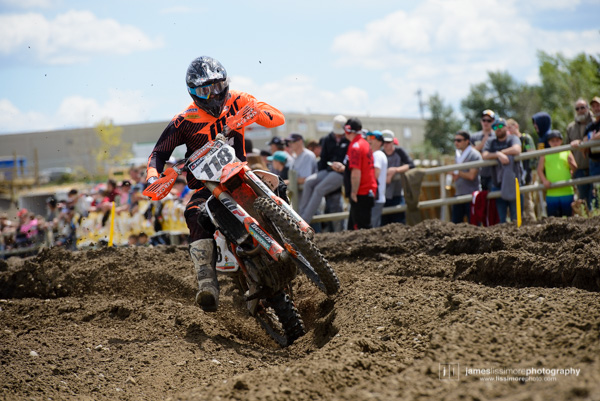 Of the three races we've run so far in 2016, this was Davi Millsaps' most dominant. Fastest qualifier and led every lap on the way to both moto wins.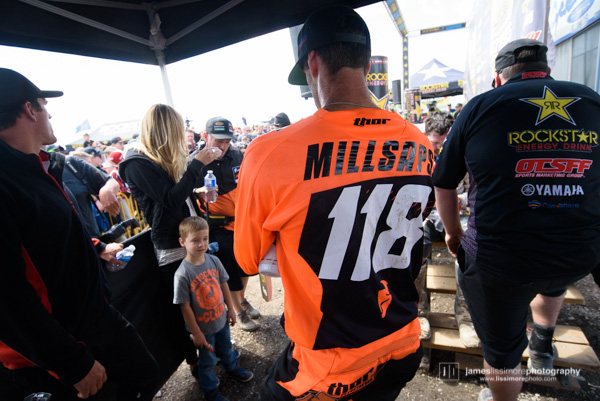 Having the family with him this weekend certainly didn't hurt. So far, this MX1 title chase is looking like Davi's to lose.