Happy 4th of July, Merica!
Happy 4th of July, Merica!
Photos by: ROOGS
Captions by: Jason Thomas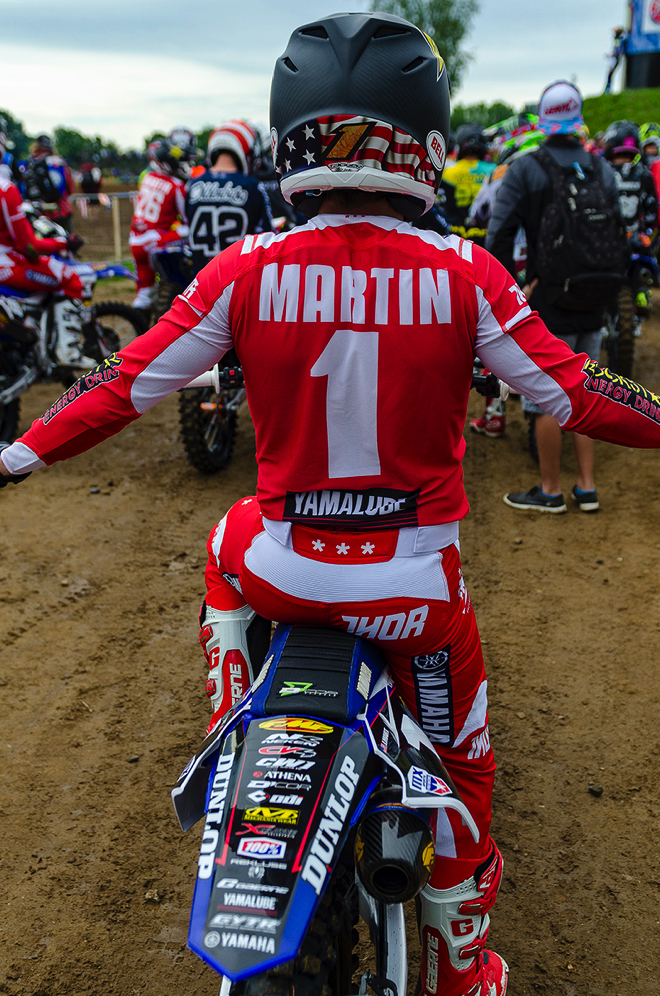 J-Mart's setup was on point for America's birthday.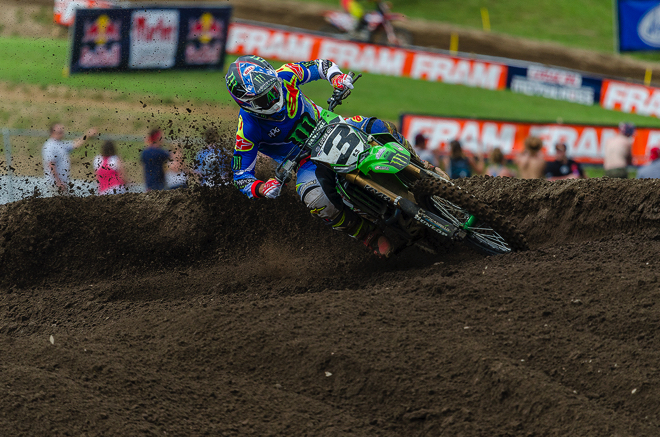 Eli has been good but to beat Kenny, he will need to be great. It's not for lack of trying, though.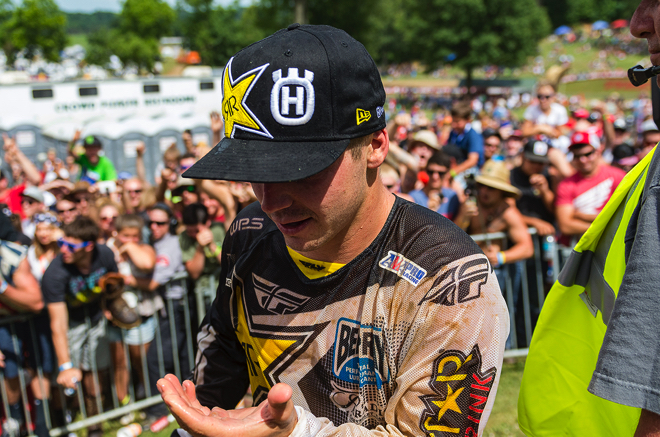 Wacko Zacho reading his palm. It says "get better starts if you want to win".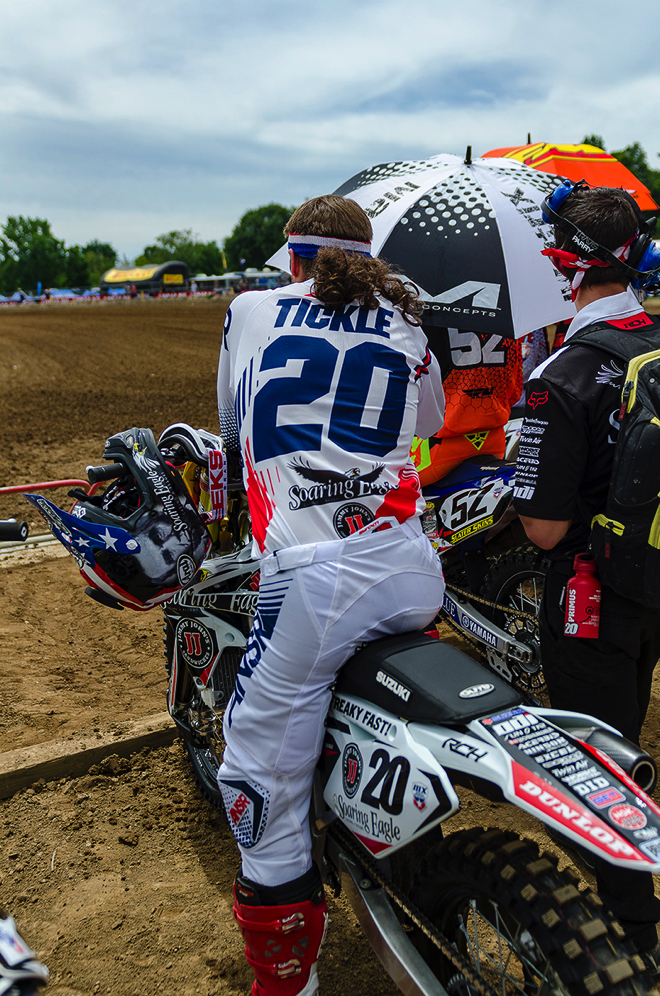 Tickle may be having fun and playing games before the gate drops but he is all business when it counts. By the way, that Abe Lincoln helmet is tits.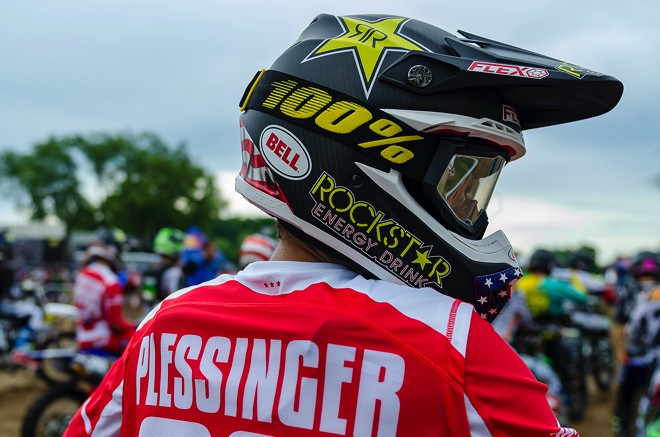 If anyone finds Aaron Plessinger, please return him to the front of the field.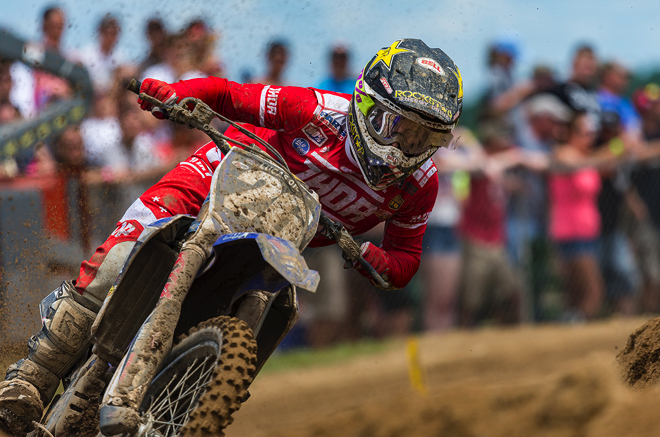 A-Mart is the best we have ever seen him but I still feel that this summer is turning into woulda coulda shoulda.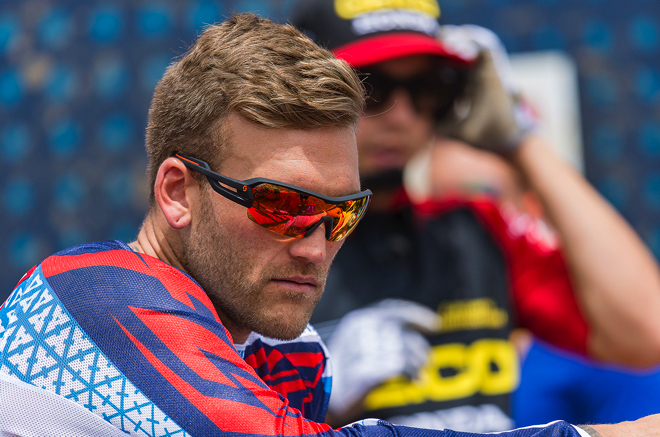 I wear Fly racewear (duh) and I also wear Scott goggles but I don't know if I can give my approval to this look. I am also not willing to tell him that to his face.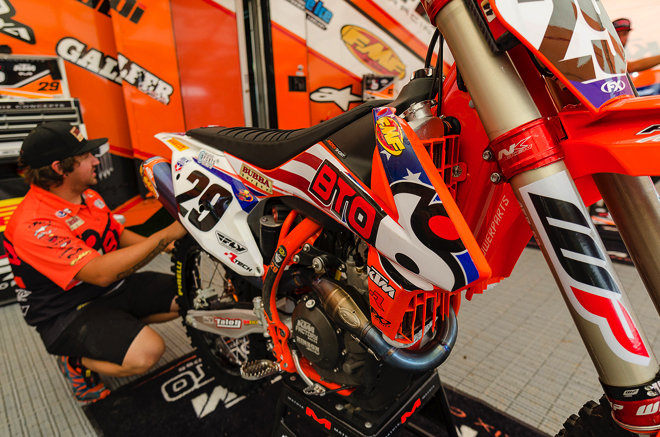 Poor Nate broke his leg on Monday. No smart ass comments or jokes. Breaking your leg sucks.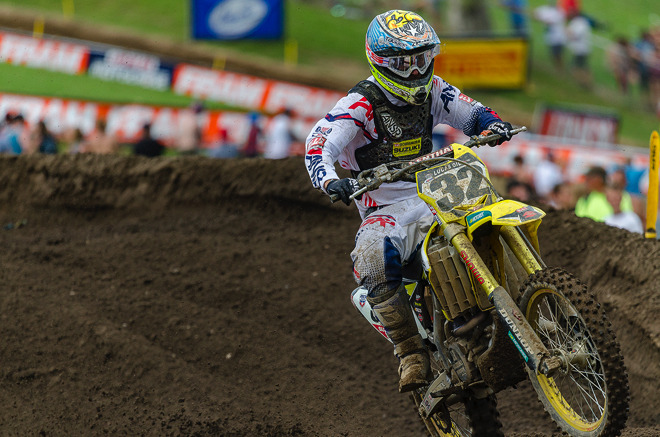 if you're looking for the best value in moto (besides Fly's Kinetic line of gear), look no further than Yoshimura's snag of Matt Bisceglia.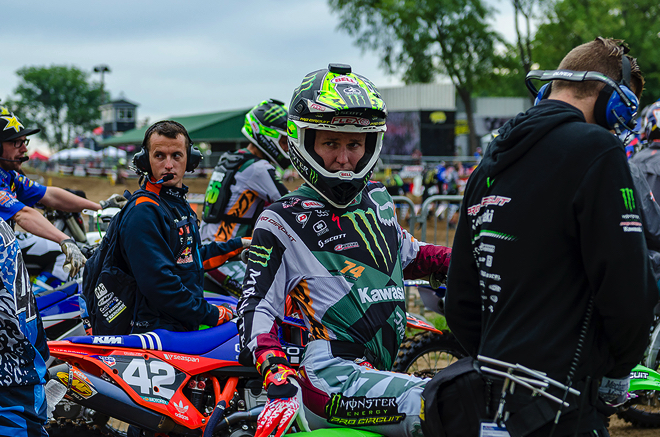 Joey didn't take too kindly to someone's suggestion that Webb would leave with a 16 point lead. This pose literally makes my back hurt just to look at.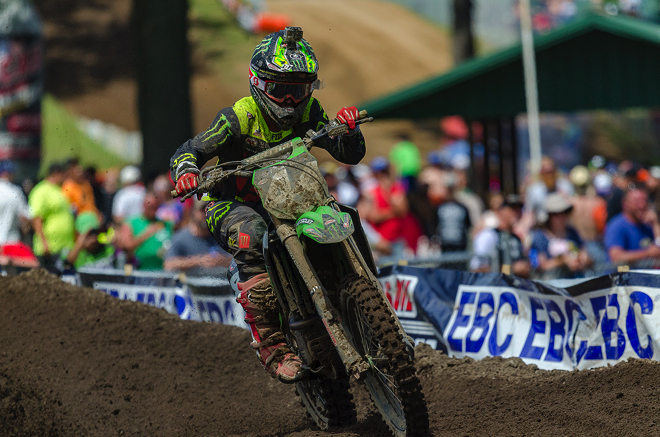 AC has gone pole in back to back weekends. That is a sentence that no father ever wants to be uttered about their daughter.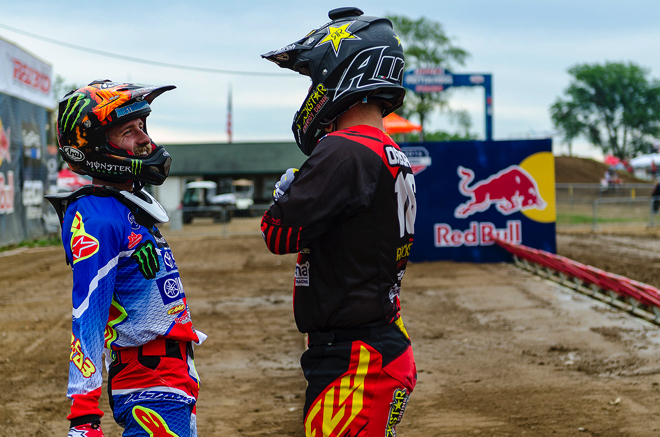 It's easy to smile with a contract like Justin's that has 2.5 more years on it.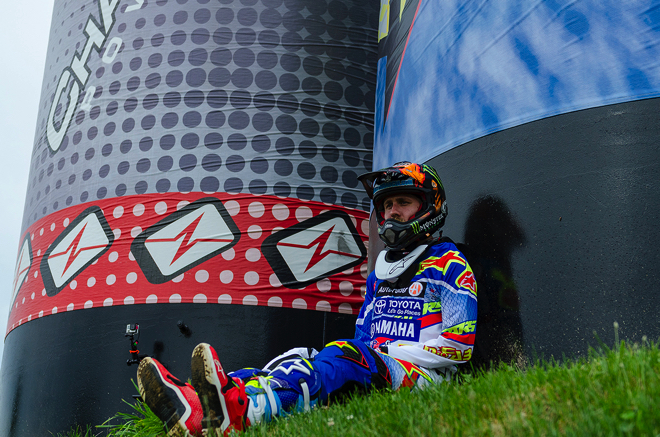 All joking aside, big money means big pressure. Justin knows he is expected to be up front and it has to weigh heavily.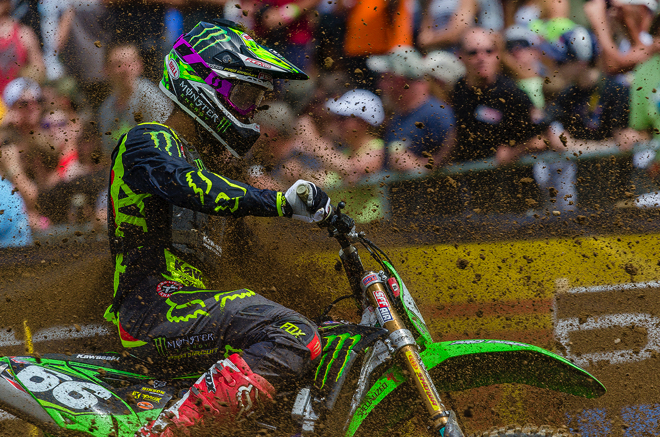 Arnaud Tonus isn't winning races but he is defintely improving. I expect Tonus to be back in Europe next year but who knows what a couple of podiums could do.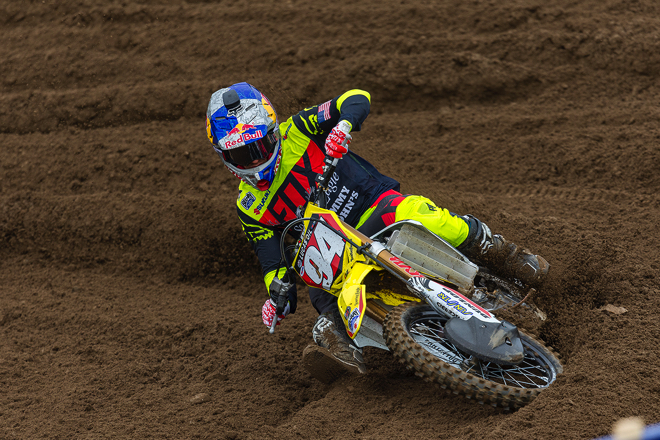 Kenny's LITPRO data is probably just a bunch of error messages, sirens and fire emojis.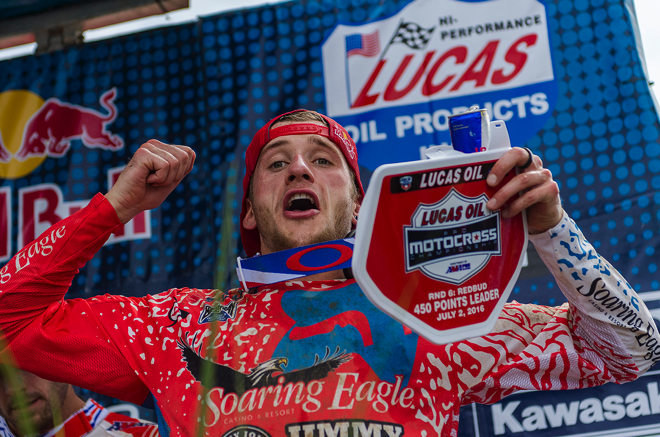 Roczen might not be an American but this patirotic photo is A-ok with me. We have red, white and blue for days, a bald eagle, and a thumbs up. 'Merica.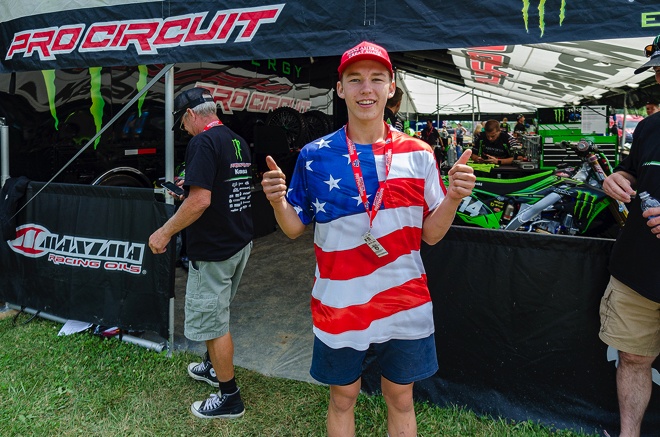 Austin Forkner is a rookie and still learning. That encompasses his racing, his choice of a double thumbs up and also that shirt.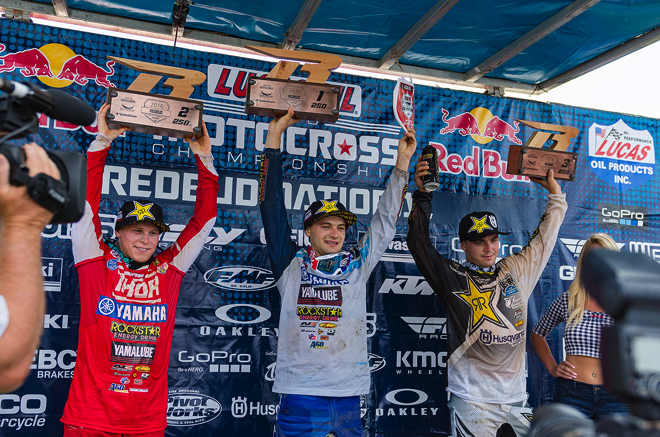 Wacko looks soooo pumped, right?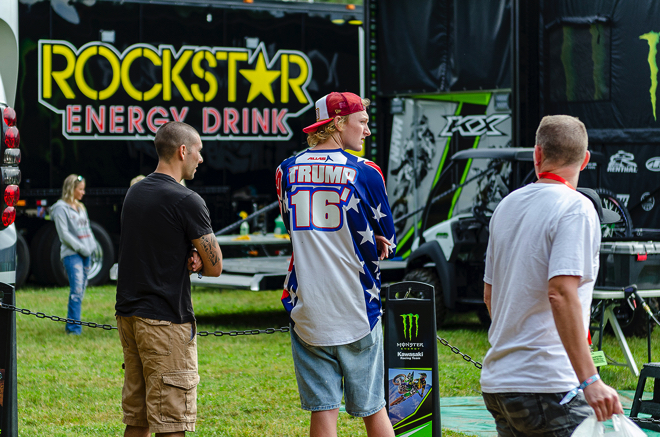 Everyone has their own right to choose but I will take any and all bets that Hillary Clinton wouldn't be caught dead at Red Bud. That's really all I need to know.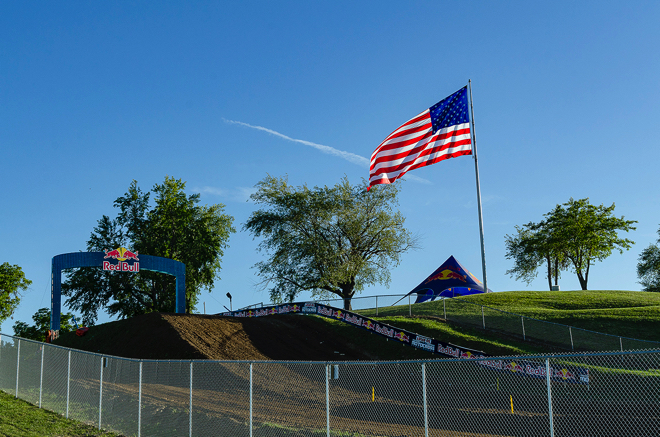 Energy drinks, loamy tracks and blue skies. That's what America does!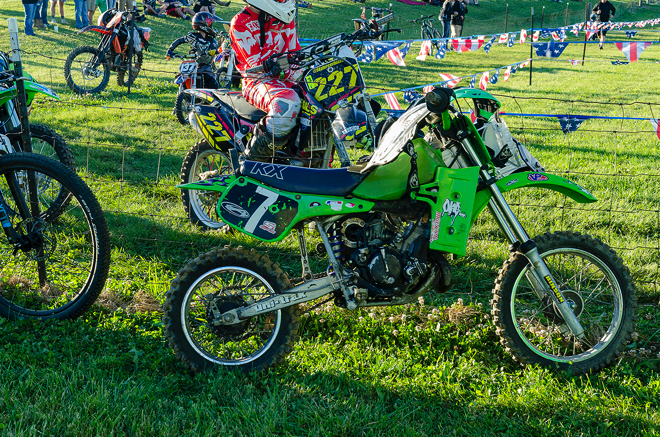 True story: I was #7 on this exact same model KX60.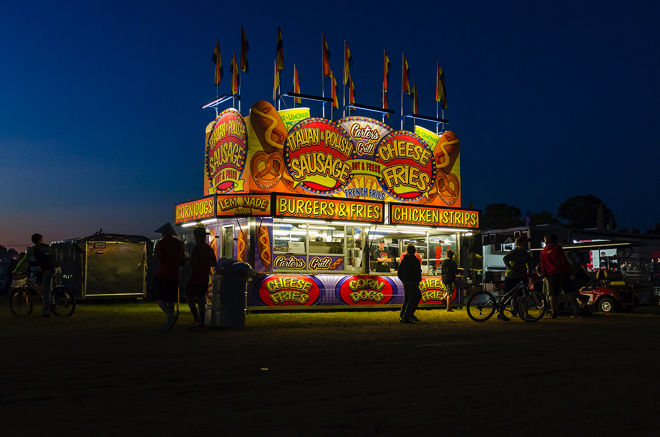 Polish sausage, corn dogs and cheese fries, folks. My cholesterol level climbed 10 points just writing this caption.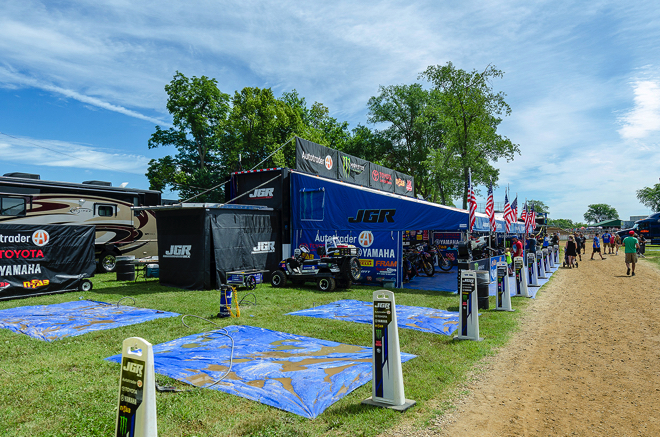 Blah blah blah, wash bays. Those tarps are beautiful.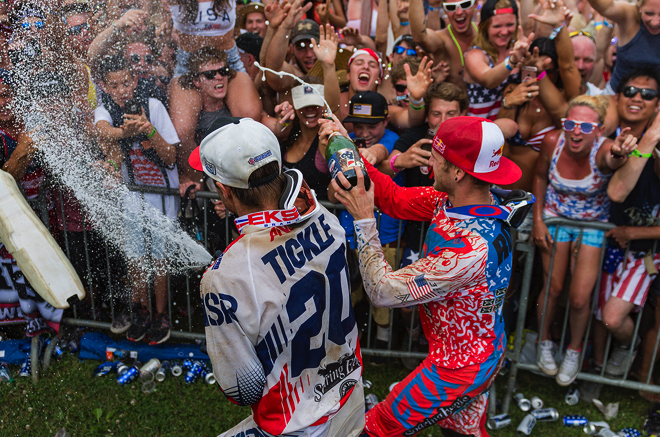 There is a lot of awesome in this photo.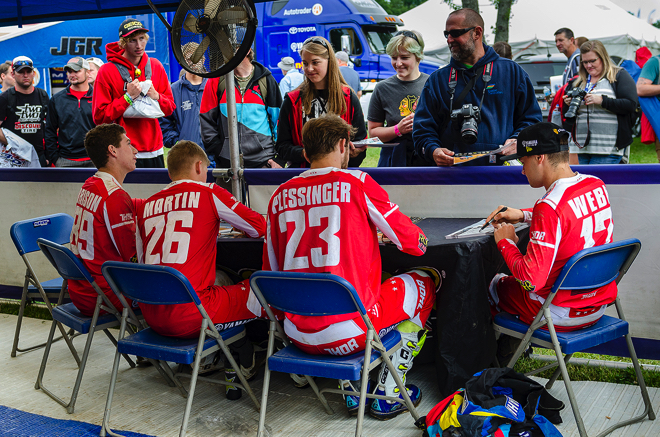 Mitchell Harrison is shown here politely explaining that he is Mitchell Harrison.