Story and Photos by James Lissimore
Story and Photos by James Lissimore
That's a wrap! The 2016 Rockstar Energy Drink CMRC Canadian Motocross Nationals finished up this past weekend with a return to a track that had been off the schedule for over 10 years, RJ Motorsports Park. With heavy rains on Saturday, the expected rain on Sunday never showed up and it was a great day of racing. With the MX2 title already wrapped up for KTM Thor Racing's Cole Thompson the week before, it was only a formality for his teammate, Davi Millsaps to do the same by finishing the first moto. A fall, led him to finish 6th but it was enough to wrap up the MX1 title.
Here's a look at what went down at RJ's…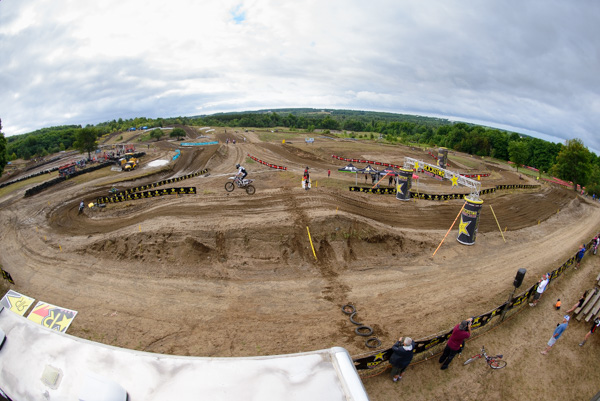 This weekend brought a return to a track that hadn't been on the circuit for about 10 years, RJ Motorsport Park, near Barrie, Ontario.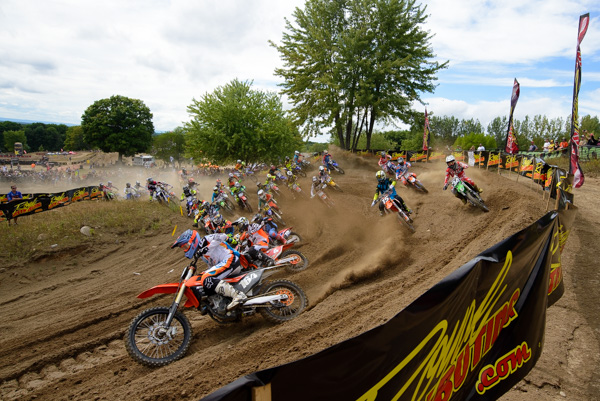 Dakota Alix rips the holeshot in MX2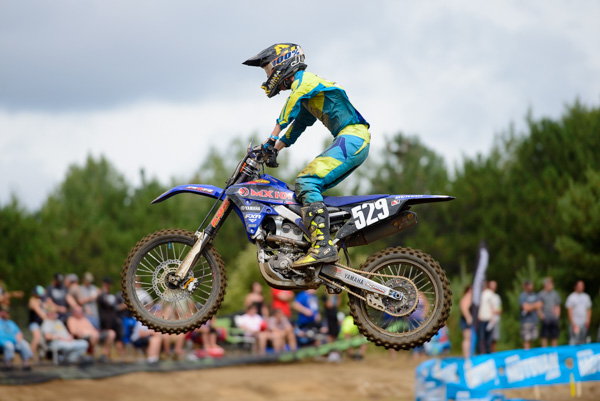 Oregon's Broc Loftus dropped down to MX2 this weekend. He finished 17-13 for 13th overall.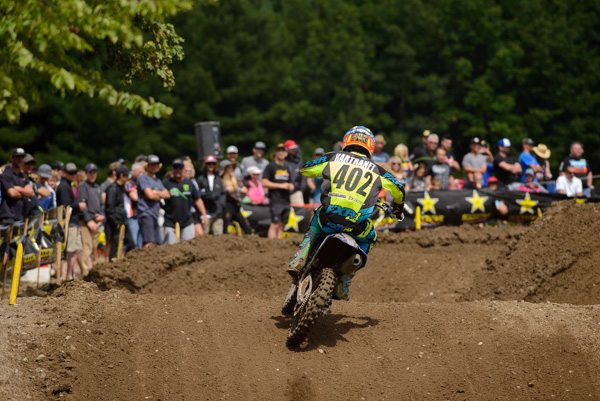 New Jersey's Brandon Hartranft made the trip up to race the final round. He finished 9th in moto one but didn't start moto two.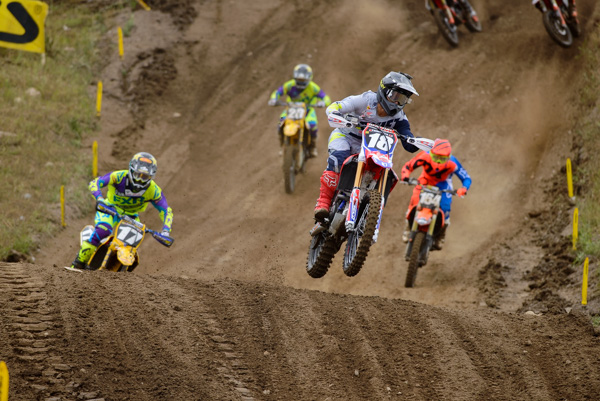 Brad Nauditt killed the start in moto one and led the early going. The Washington native finished 6-6 on the day, for 6th overall.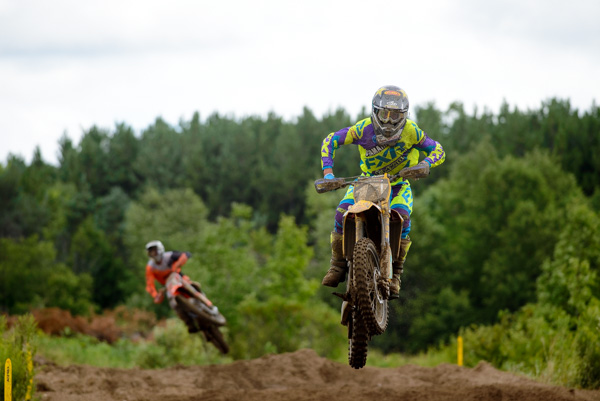 Dylan Wright ended the season strong, finishing with 2-2 scores for the second step on the podium. He finished third overall in the final MX2 Points Standings.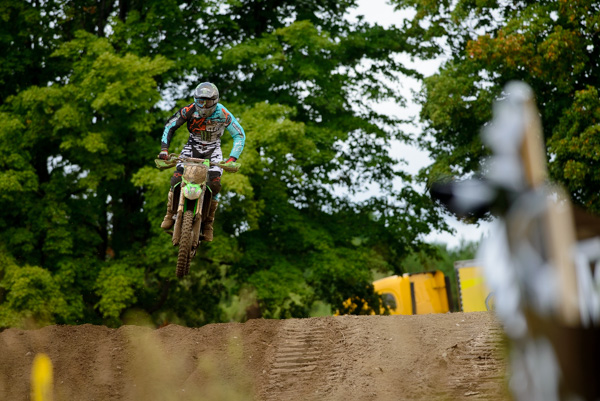 It was a rough final round for Mark Worth. The Arizona native got caught up in a crash in moto one and elected not to race the second moto.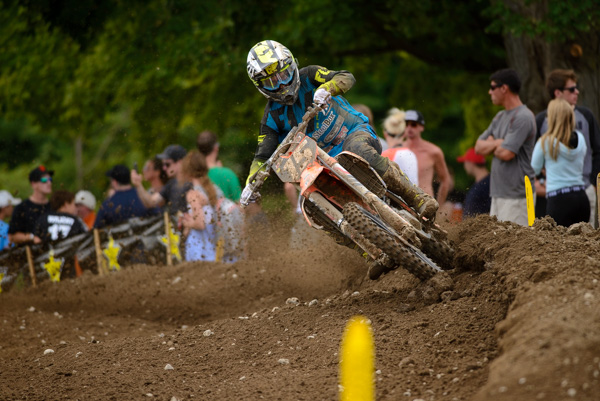 It was a bit of an off day for Shawn Maffenbeier. 4-5 finishes gave him 5th overall on the day, but he still managed to hang on to second overall in the series.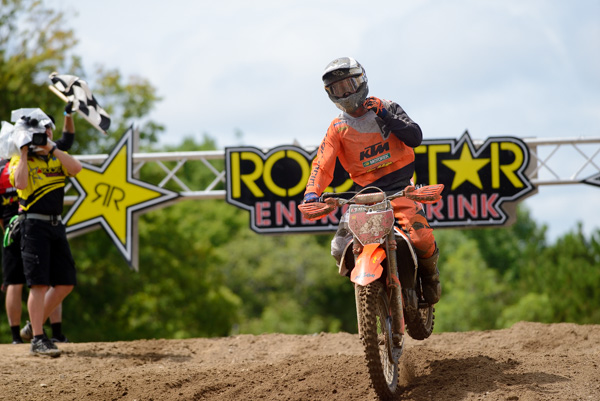 Like most of the season, it was another dominant day for Cole Thompson. Another 1-1 clean sweep for the newly crowned champ and seven wins out of ten rounds for the KTM rider. He was on another level.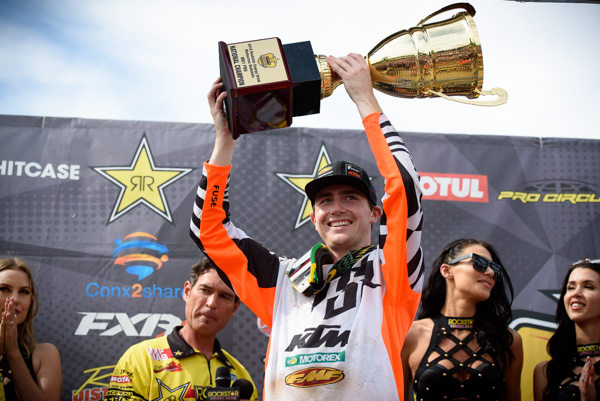 The first Canadian title for one of Canada's most promising riders.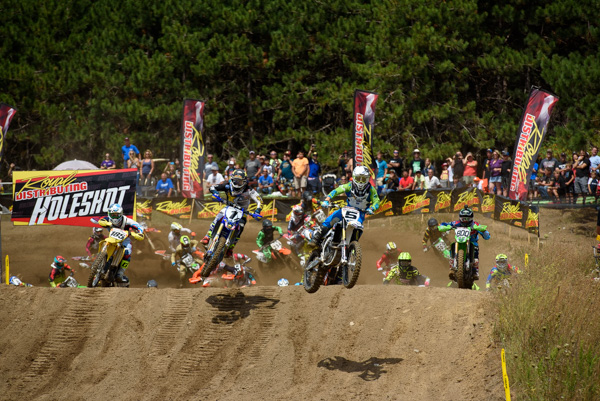 Tyler Medaglia(5) grabs the MX1 holeshot.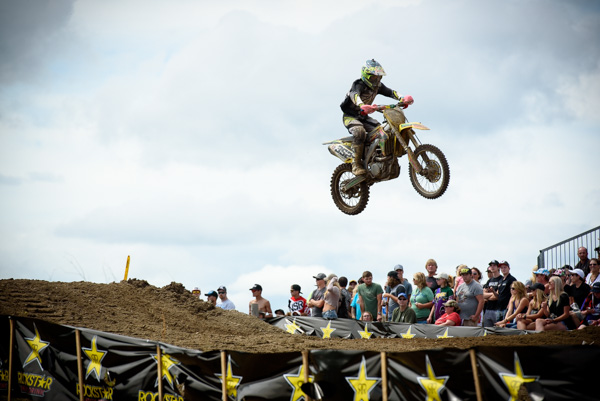 Washington's Alex Harvill raced the entired season in the MX1 class. He finished the season in 17th.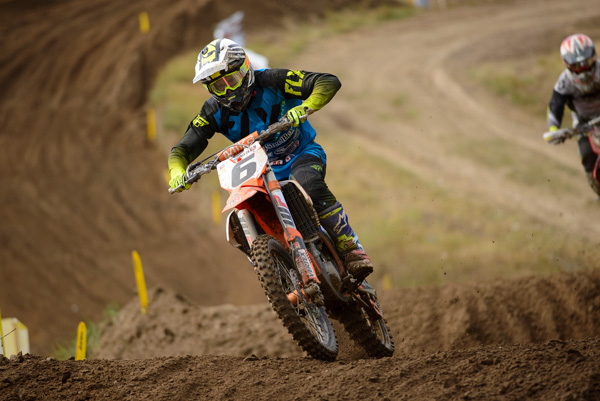 Cade Clason had a solid 4th in moto one but fell in moto two, finishing 11th.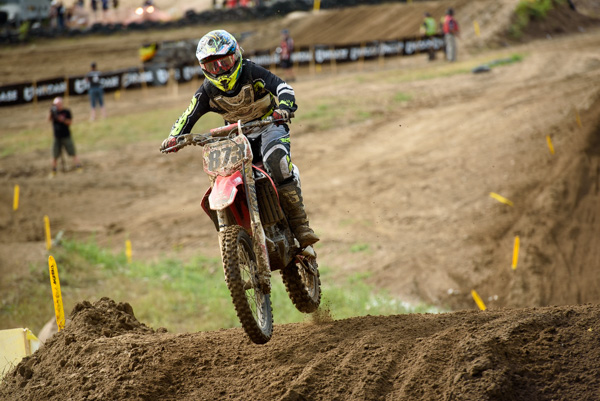 Utah's Dusty Humphries finished the season off with 25-22 finishes, for 25th overall.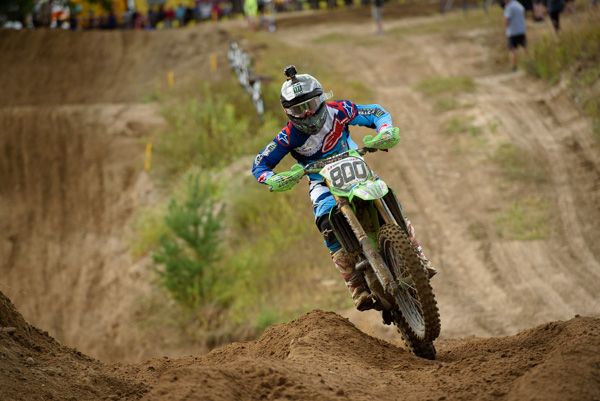 Mike Alessi was suffering from broken ribs sustained the week before at Deschambault but he soldiered on to finish 4th overall.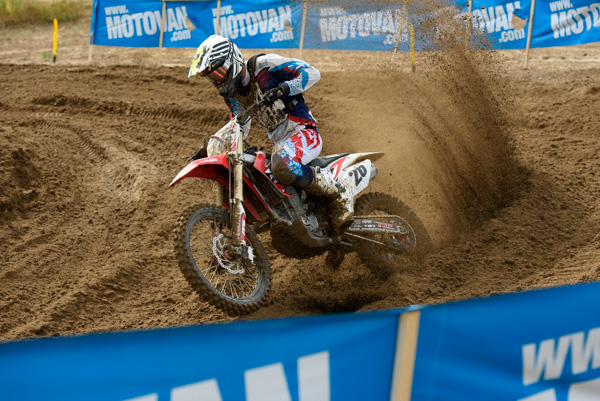 Riley Brough finished his Canadian season with 13-18 finishes for 16th overall.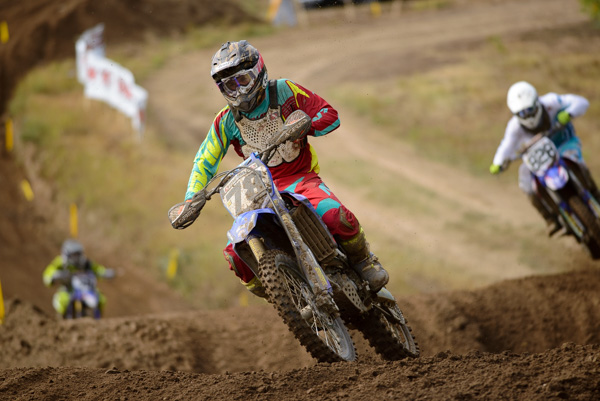 Pennsylvania's Michael Fowler finished one spot better, in 15th.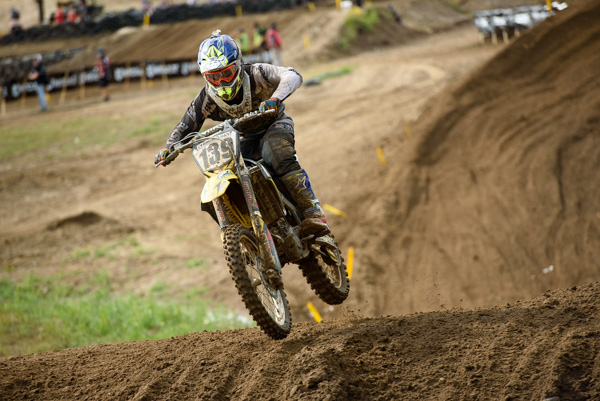 Wisconsin's Nathan Laporte finished 22nd overall.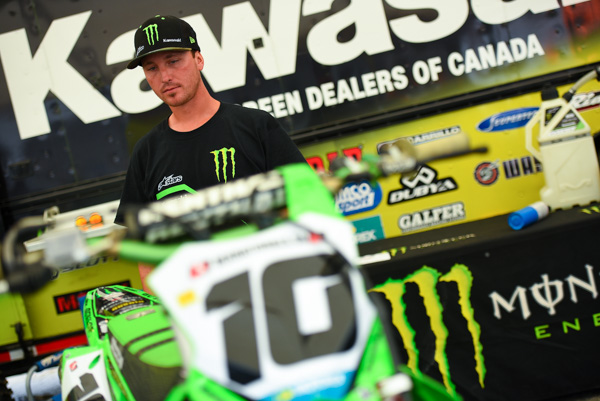 2-time Canadian MX2 champ, Teddy Maier, came back to ride the final round. After getting injured before the end of his final season, last year, the Iowa native asked his team if he could come back and race to finish his career on his terms and with Vince Freise's bike available, the team obliged.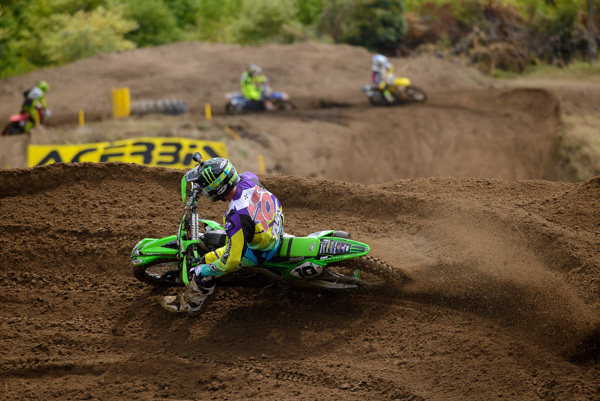 With minimal riding time, Maier rode to 12-7 finishes, good enough for 9th overall.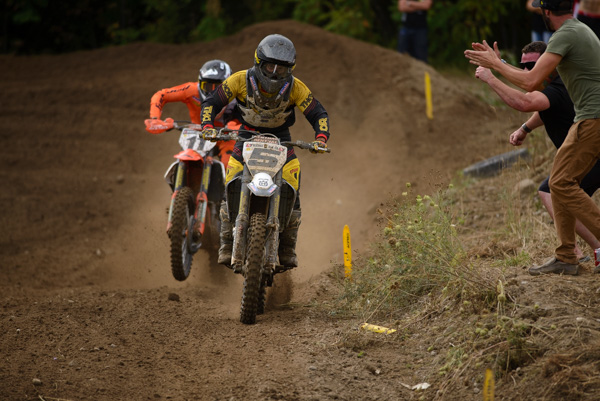 After switching to the 450, Tyler Medaglia came on strong in the second half of the season. Barrie was his best race yet as he rode to second overall.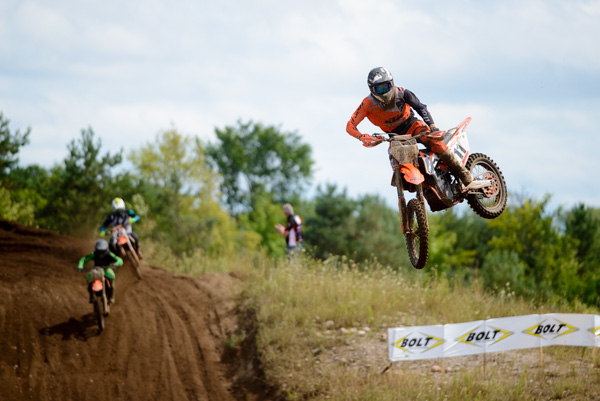 With Brett Metcalfe out with injury, Kaven Benoit was able to move up to 3rd overall in the final points standings with a 3rd place finish at Barrie. A pretty strong showing for the Canadian MX1 rookie.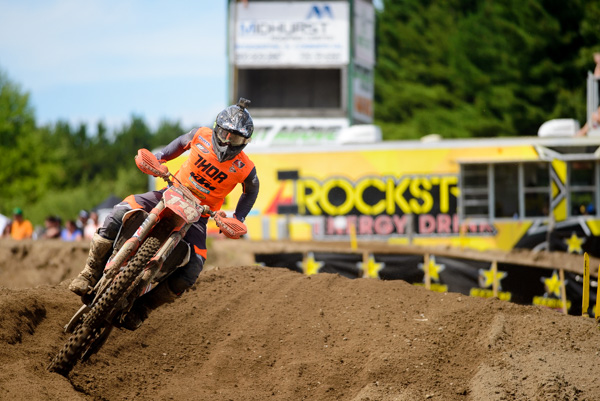 Davi Millsaps basically had to just finish to wrap up the MX1 title so when he fell in moto one, he backed it down to finish 6th after a crash. With his wrist hurting and the title clinched, he elected to sit out moto two.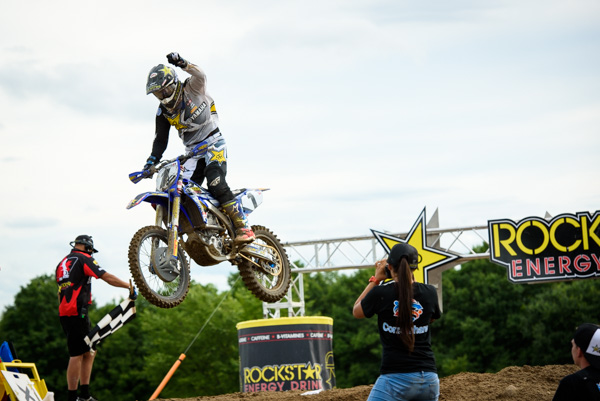 Matt Goerke again showed to be the class of the field for any rider not named Millsaps as the defending champ rode to a clean sweep 1-1 victory.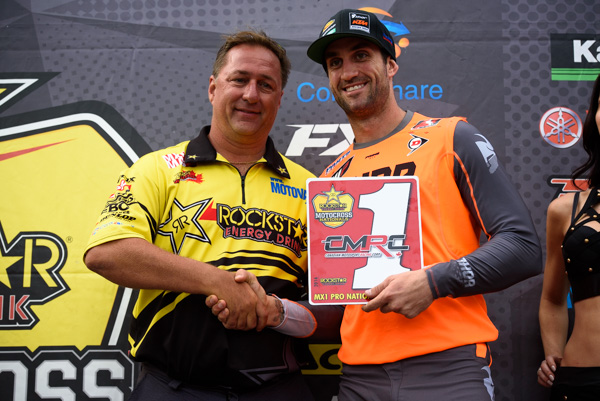 Millsaps receives his number one plate from CMRC President, Mark Stallybrass.
It was a dominant season for the KTM Thor Racing team with both MX1 and MX2 titles and third in the MX1 class. KTM also went 1-2 in the MX2 class with Cole Thompson and Redemption Racing's Shawn Maffenbeier.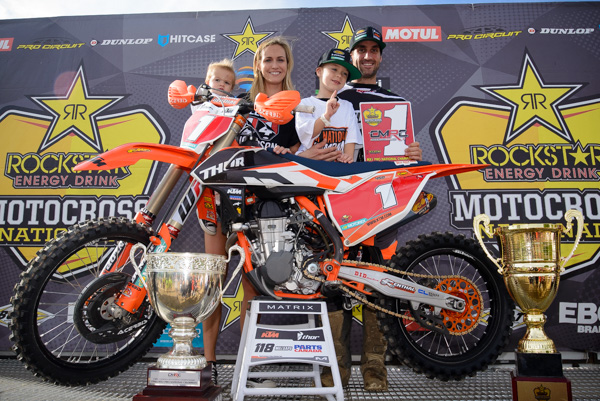 Millsap's family came up to Canada to celebrate his championship with him.