PulpMX Super Contributor Roogs took plenty of pics for me to put some thoughts to.
PulpMX Super Contributor Roogs took plenty of pics for me to put some thoughts to.
Photos by: Roogs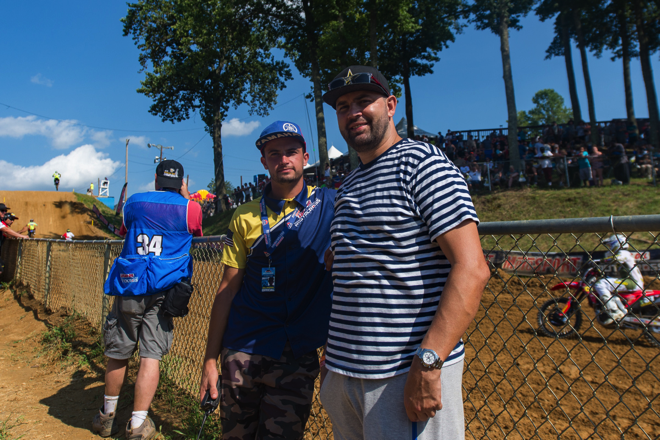 DV found himself in Budds Creek this weekend. LeCobra has a rocky love affair with moto, it's on again/off again depending on the season but there is no doubt he knows his stuff and has lots of experience and evidence to back his opinions.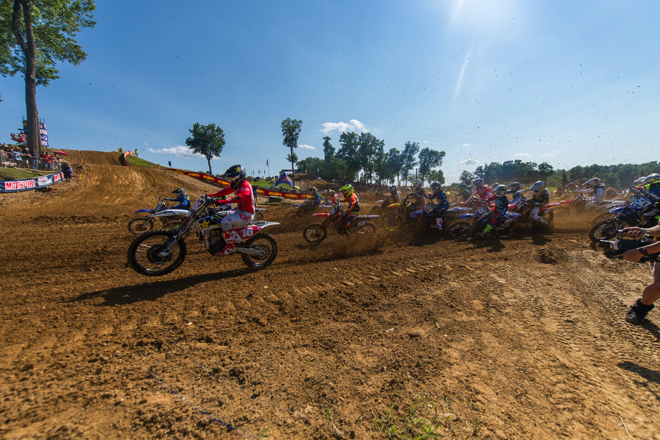 In moto 2 Zach did not take a wheel to the face and made the most of it, being sure to secure the 2017 250 MX title with a W despite his bike going through a short smoke-show stint due to a bit of clutch abuse.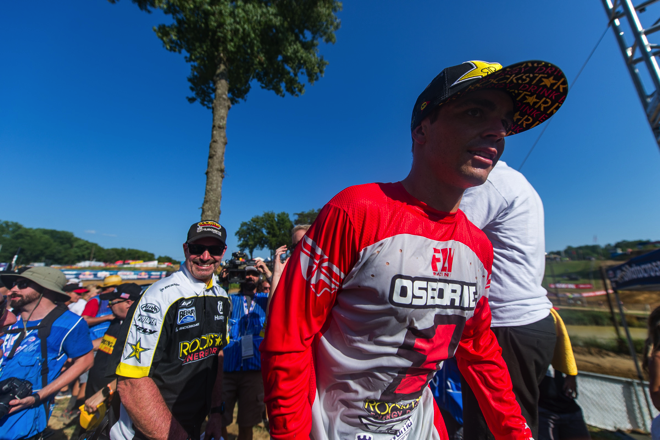 All Zach wanted was that title-clinching plate while Bobby Hewitt had one of those unshakeable permanent smiles that a Team Manager can only experience after their team has clinched the Championship.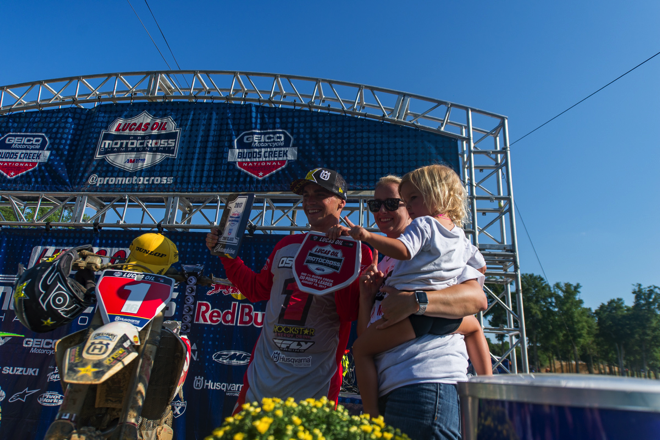 Zach's path to the incredible success he's secured in 2017 has been long, arduous, full of sacrifice and setbacks but above all determination and fight. Due to all the struggles and life continuing on in the face of them, enjoying the two titles with his wife, daughter and equally as important- his perspective; they are all the sweeter.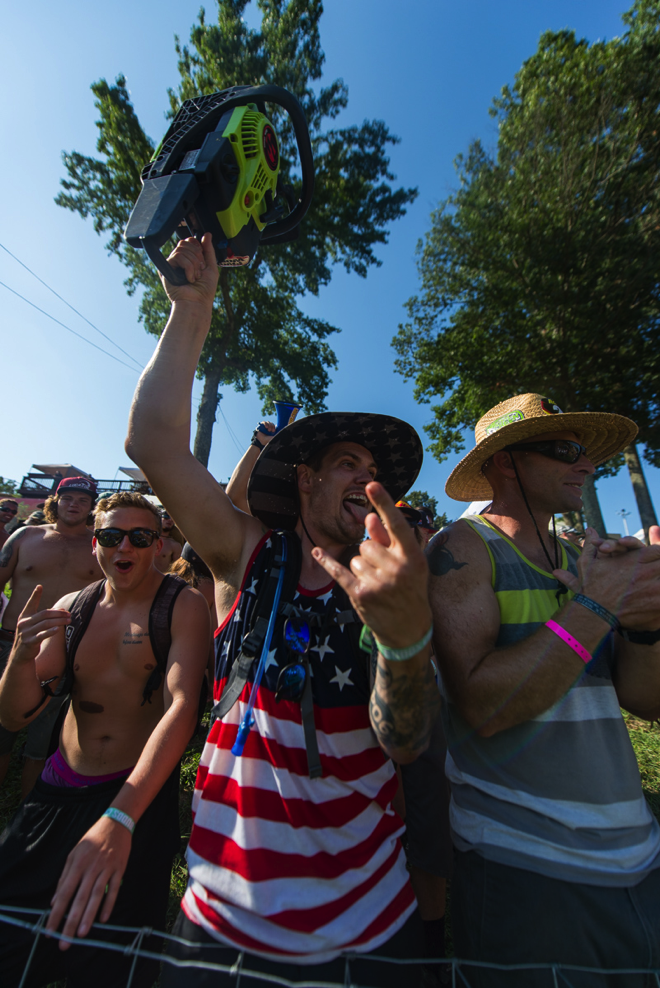 It's nice to see a little chainsaw celebration-action at the stateside races. Braaaaaaaaaaaaapppppp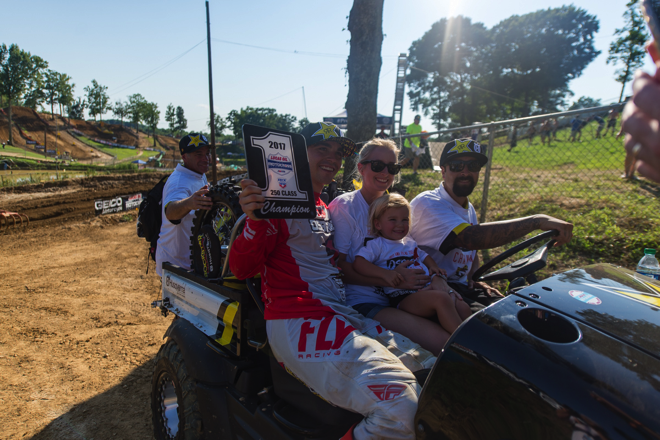 It's all smiles when the prize is in hand!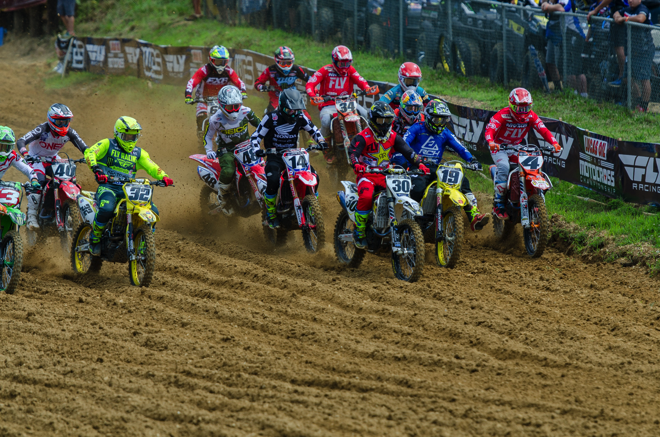 Hands down I think we'd all agree the surprise of the 450 class this outdoor series is 50% Justin Bogle and 50% Marty Davalos. Justin Bogle won two moto's this summer including the overall at Budds Creek AND HE DOESN'T EVEN HAVE A RIDE FOR 2018!!!!! Marty stepped up to the 450 and had a handful of highly impresive breakout rides and he will of course be headed back down to a 250cc machine for 2018. What the hell is going on in the sport?!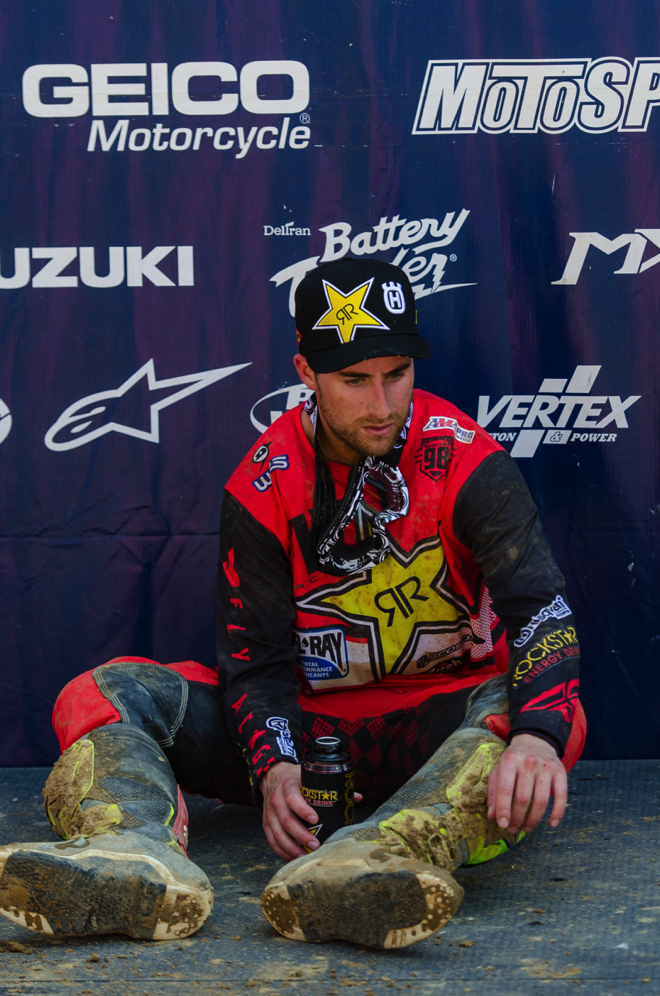 Marty has looked everywhere for a 450 deal, here he is mid realization that the 450 teams really are crazy and it's back to the 250 after next week in Indiana. Hashtag WTF do I have to do?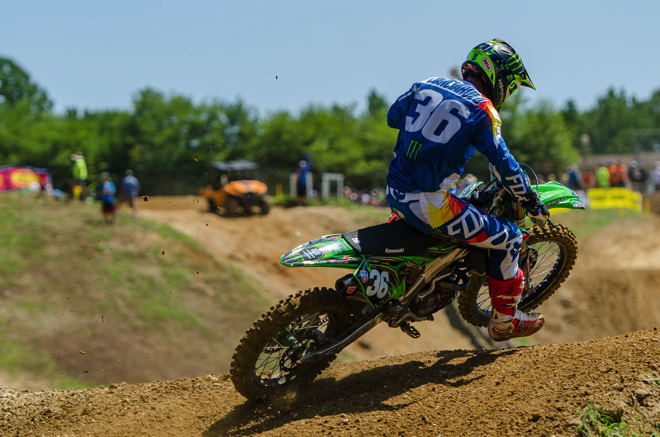 It has been a LONG road to Adam's first outdoor win. I can't believe the first time I type that is four years after his pro debut! The electric-personality'd mini cycle phenom dealt with injuries and setback by the bushel but you knew there was no way he was going to let them keep him down…. even if at times he wondered himself. Who wouldn't?
Congrats AC.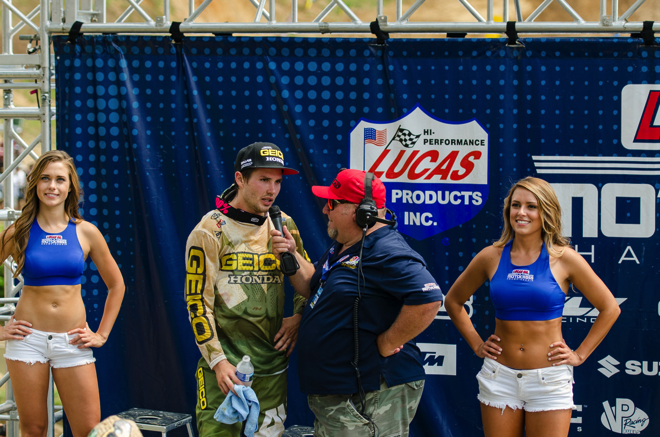 RJ Hampshire has been— who am I kidding, you are just staring at Nicole and Carrie…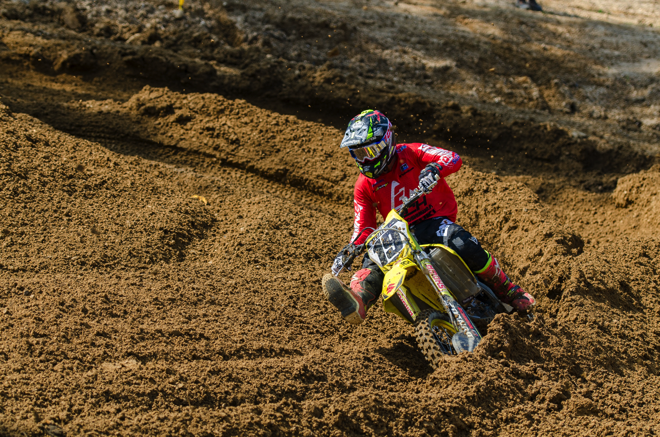 Overachiever of the 2017 450 series goes to Justin Bogle. Justin has always had the skills to excel at any race, there are a few riders who do but he actually seized the opportunity and his confidence carried him through to the prize.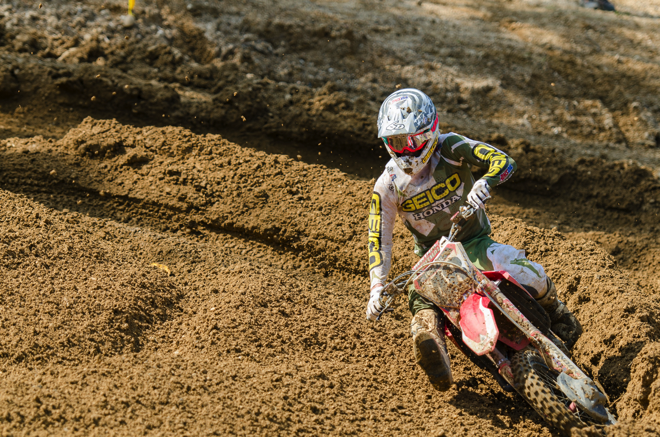 Christian Craig has that style that you watch and just wonder how he doesn't win every moto. I think Christian is scratching his head a bit too but the desire is there and with the talent already available in spades, it's just a matter of connecting the dots. I sure hope he does.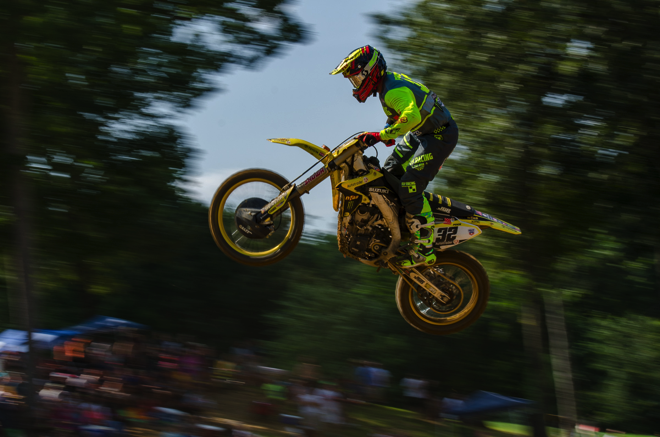 Weston came into the series hoping to race himself into shape and race-pace. His results were a little less than what we've come to expect from Weston but he's healthy and he made it through to focus on 2018, healthy from the start.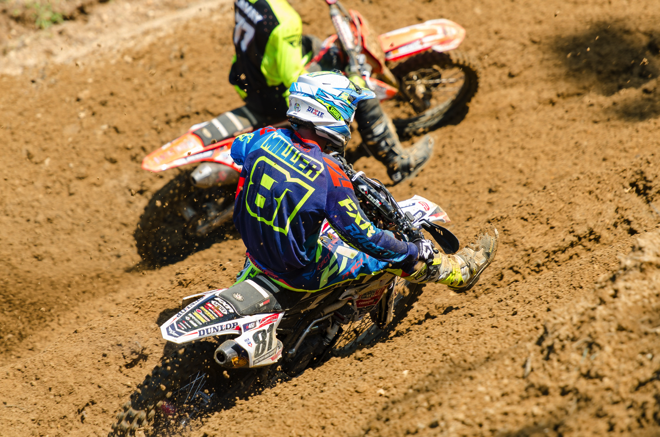 Henry Miller has put an impressive series together since his joining the 450 class mid season, despite Yamaha being less than helpful to his cause.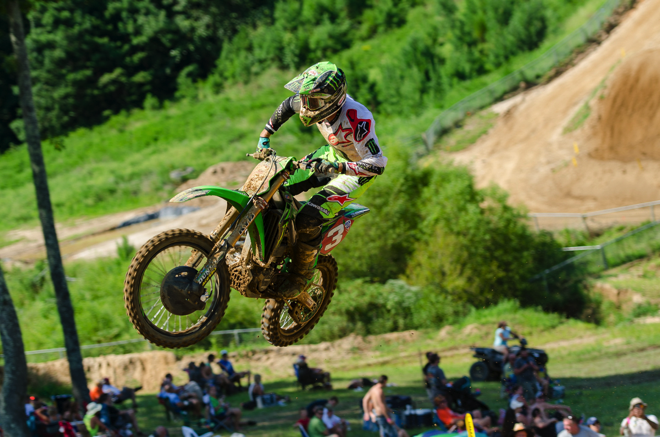 Eli Tomac appears to be backing his way into this title with low fanfare and fluctuating results. The #1 plate is all that matters in the end but I'm wondering if all the MXdN fallout either has him rattled enough to not be at the top of his game or maybe he's laying low in an effort to reel in the title while not leaving us all wanting his superiority representing us and feeding the hate at the endof the series? Yes, probably a crazy theory.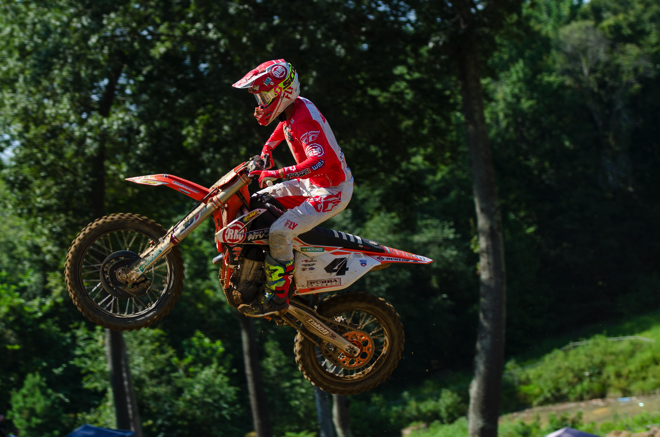 Blakes thumb and the teams "means" for dealing with it, seem to be coming around toward the end of the series. It's certainly not a strength but he's managing to put in good enough rides to keep himself in second in the points with a shot at the title still as we head to Ironman for the final round.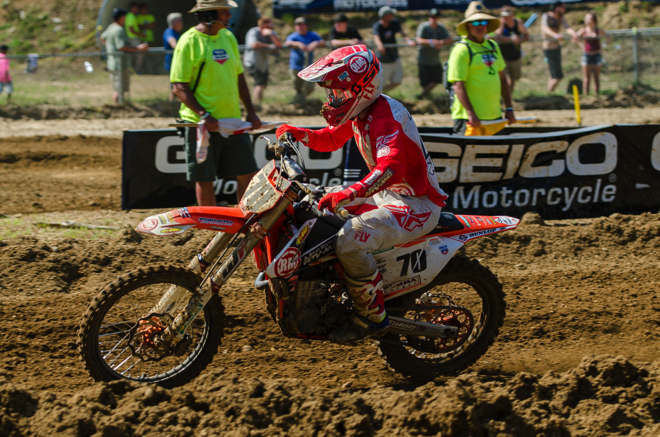 Dakota Alix moved up to the 450 for the Nationals with the absence of Davi Millsaps and he's had some decent rides and found himself on the ground a LOT less in the first corner than he did on the 250 in SX.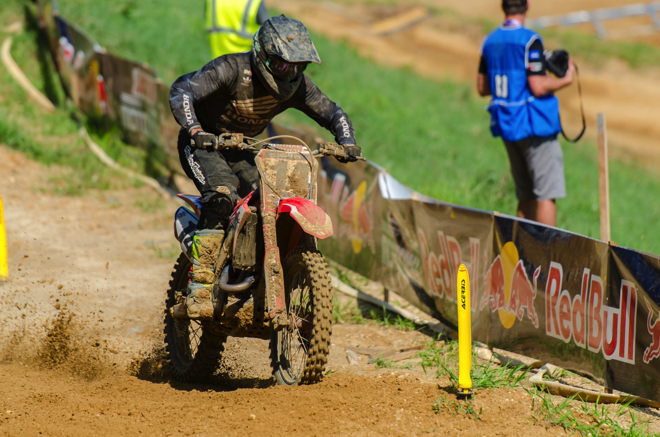 MXdN representative Cole Seely here channeling his inner "FRO" in the all black gear in the sweltering heat of Budds.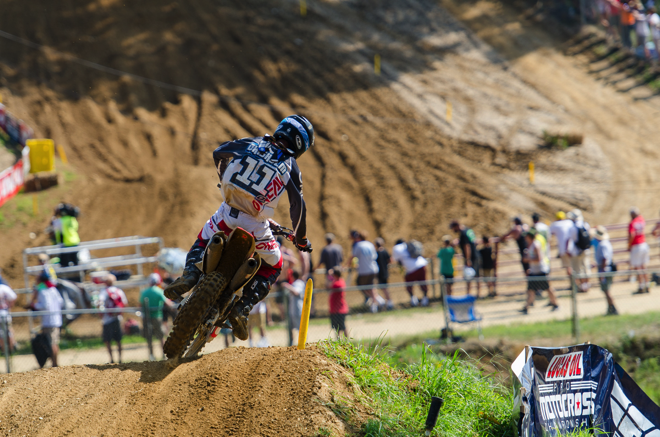 Chiz came to Budds with his Canadian series all wrapped up and had himself a hell of a day including breaking a footpeg off and very nearly leaving with a broken leg. Welcome back to the USA, yikes!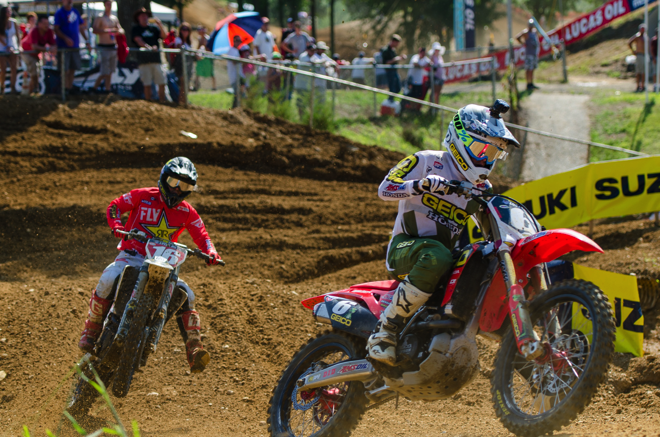 Save for a few "un-Jmart-like" motos, this title could have really come down to a gnarly battle between two scrappy old training buddies. J Mart will likely be on the 250 in SX again but it'll be interesting to see what happens outdoors next year.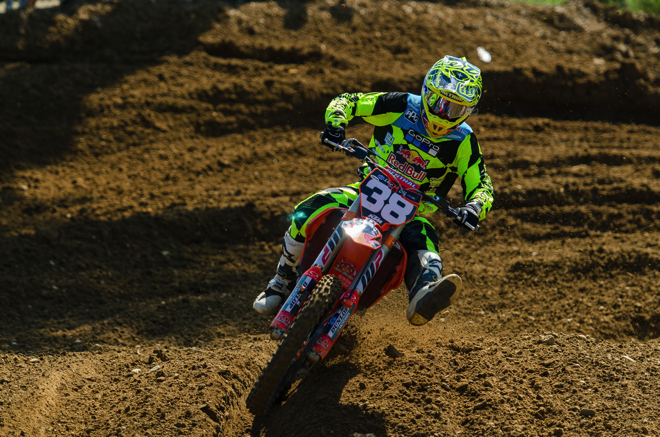 Shane Mcelrath had himself a super up and down 2017. He looked to be dominating the SX series before a bike issue all but stalled his title chances and from that moment on he seemed snake-bitten for the rest of the year.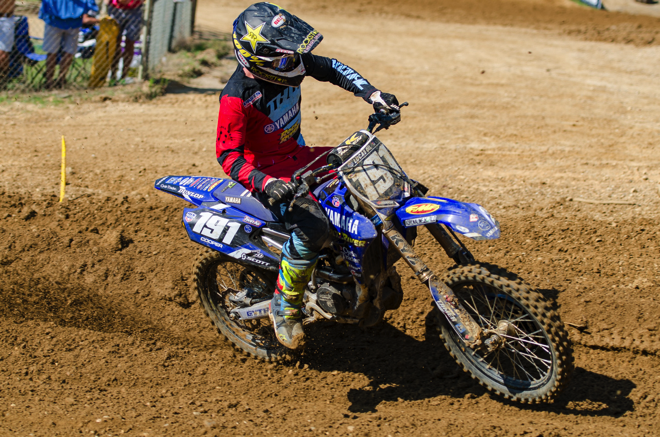 Justin Cooper's second pro race wasn't as jaw dropping as a 2nd place but he really battled and finished strong. This kid will be legit.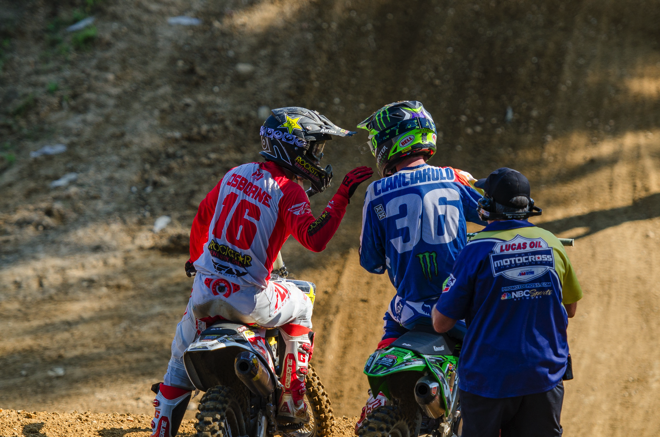 Adam won the race both times Zach won his titles in 2017. Always a bridesmaid…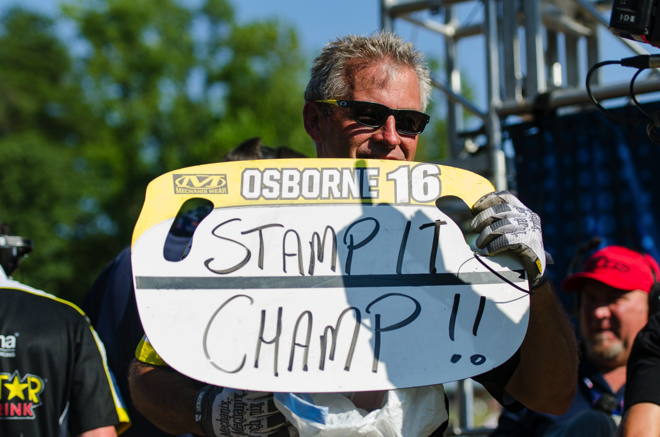 2 for 2 in 2017 for Feeny and Whack-O.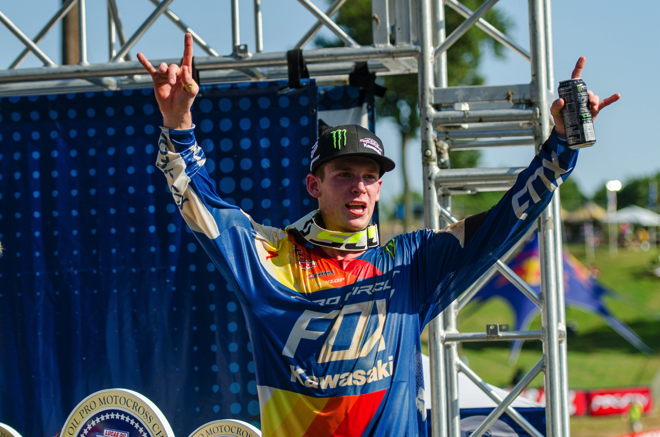 Yes Adam, winning indeed ROCKS.