Photos by Jim Tucker
In this edition of "Daytime Program" I wanted to break down a list of 450 riders that I feel are overachieving and a few that may be underachieving a little in the AMA Monster Energy Supercross Series thus far. Look for a 250 version next week.
Underachievers: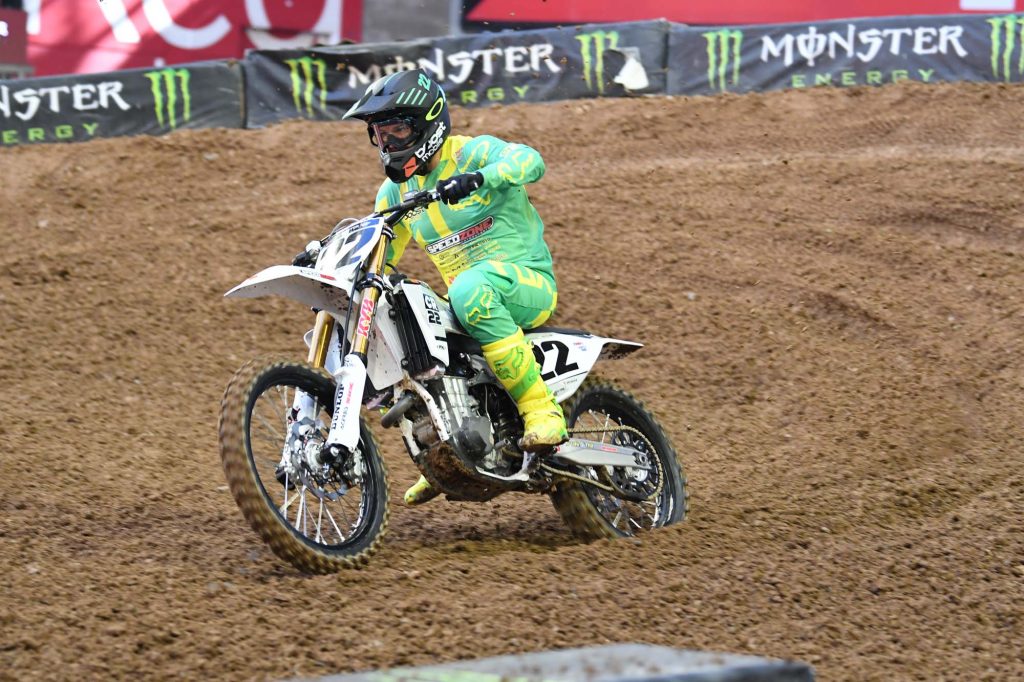 Chad Reed: I am sure that Chad would be the first to admit that he is underachieving, but he has a legitimate excuse. Zero testing time and a hurt ankle has set this Aussie back a lot in preparation for 2018. I respect the hell out of his grit (yes, I used Ralph's word) and that he is fighting through this set back every weekend. Yes, it sucks not to see him battling in the top five, but he is out there doing what he loves, so who are we to talk crap on that. The dude has accomplished what only a few have in this sport, so here's hoping that Chad sees better Main Events in the future.
Broc Tickle: I feel Broc should be doing a little better than what he is showing right now. With probably the best bike in the paddock underneath him and the best trainer (on paper) in professional motocross/supercross, Broc should be cracking top fives right? I checked his main event lap times the past couple weeks and he is off a little from the front runners, but Broc usually gets better as the series heads east. I will be looking for the slimmer, fitter and best dressed Tickle to show up as we start the east swing.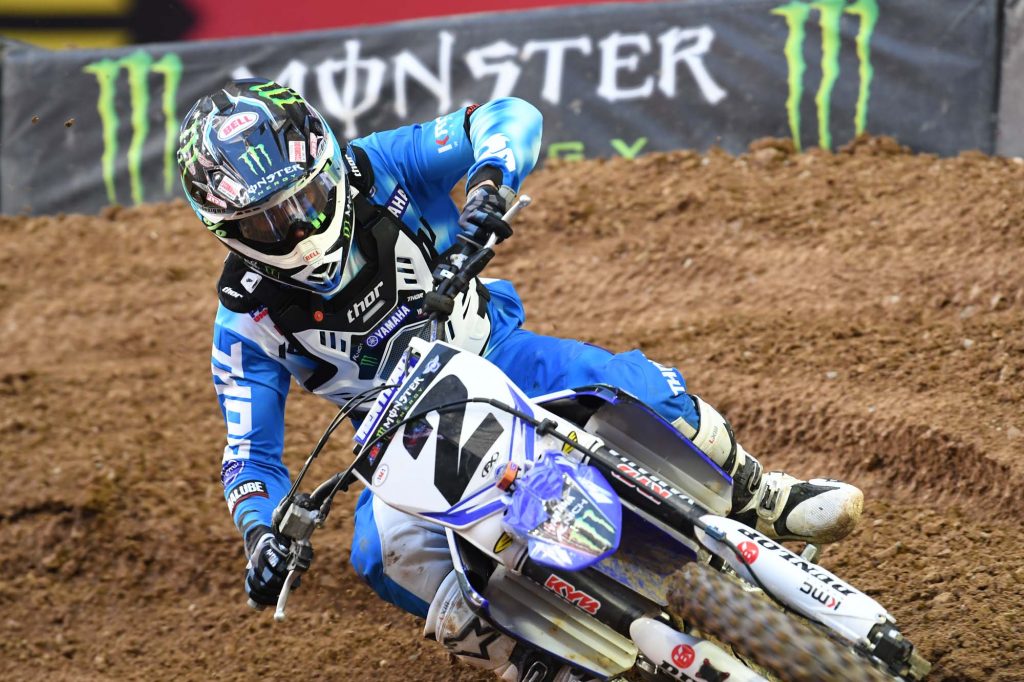 Cooper Webb: Damn it! I love this kid! This is tough for me to write! Coop needs some better starts and I think we will see him up near the front of the pack. He is getting crappy heat race finishes, which gives him a bad gate choice for the main event. In Phoenix, Cooper rode well and was lumped into that 5-9 place group and showed me and others that he has that glimmer that things are slowly coming around! It's not the bike we know that!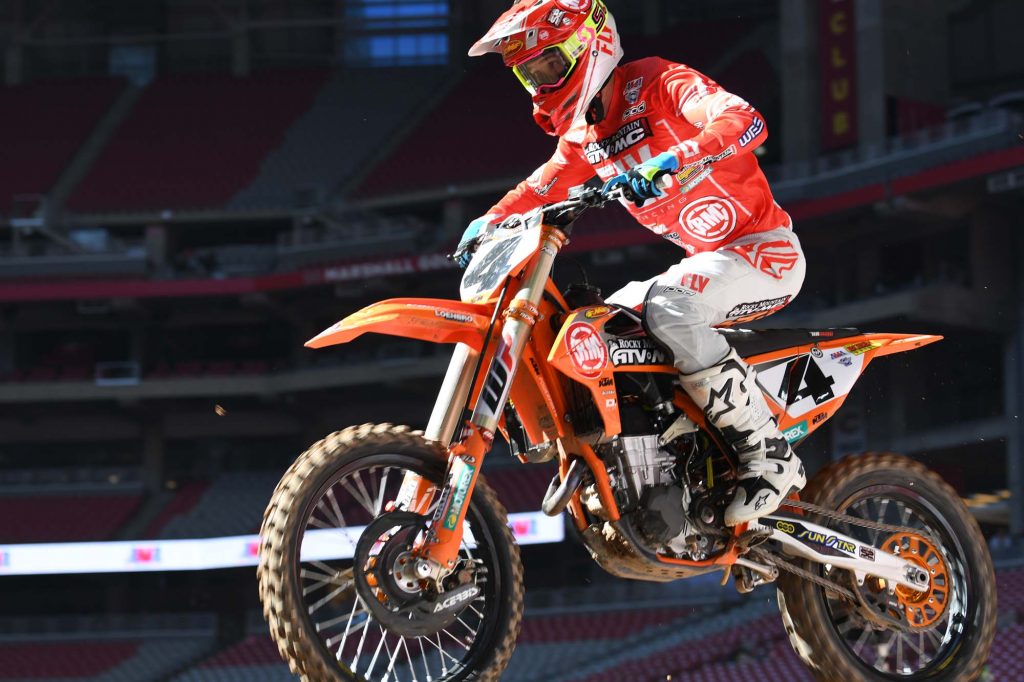 Blake Baggett: Baggett hasn't been "bad" per say, but I know he has it in him to be a top three guy. He is a good starter, is much better at supercross this year and should be in the top five. It seems like I say that about a lot of riders, but I do know that this guys a top five guy! He gets shuffled around a little bit in the early laps and seems to lose his flow. I will be watching BB4 closely the next couple rounds. For a short guy he sure does rip in the whoops!
Overachievers: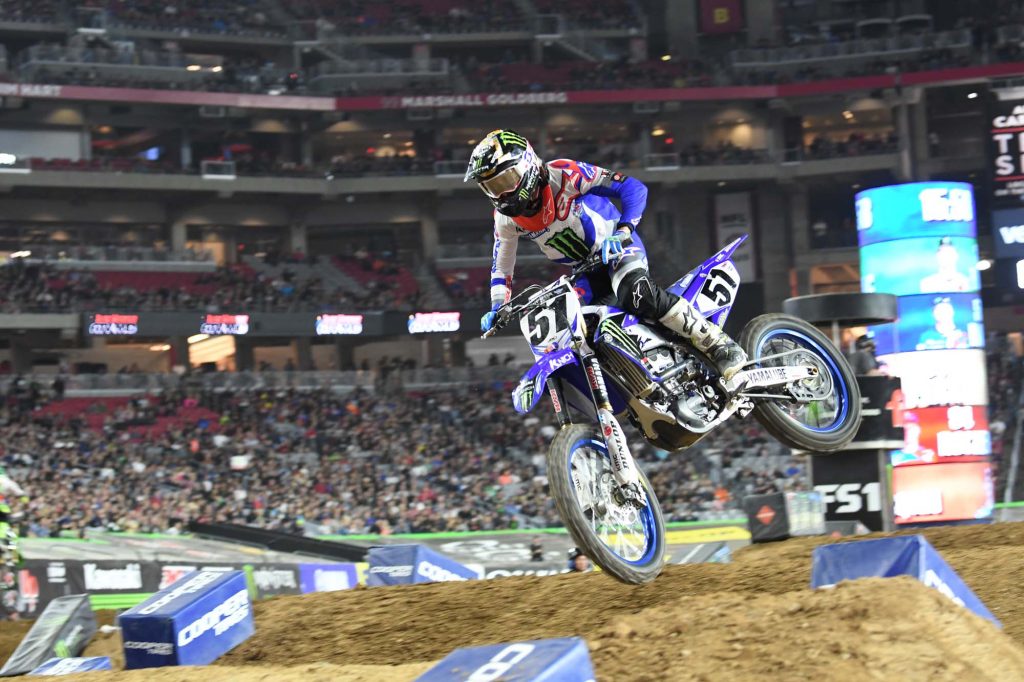 Justin Barcia: From fill in, to a podium dude, just like that. I wonder if he would have been this good on his privateer Honda? I am going to say probably not. I have been saying that the 2018 Yamaha YZ450F is a good bike and that Yamaha would have this factory bike dialed in for Webb and Barca. Watching Barcia ride the Yamaha you can just tell he can go where he wants to on the track, which is a great feeling for a rider to have. Barcia and the Yamaha was good in the cement baked whoops in Phoenix! Go back and check tape! Watch out for Barcia come east coast as he and the bike will be even better in the soft dirt.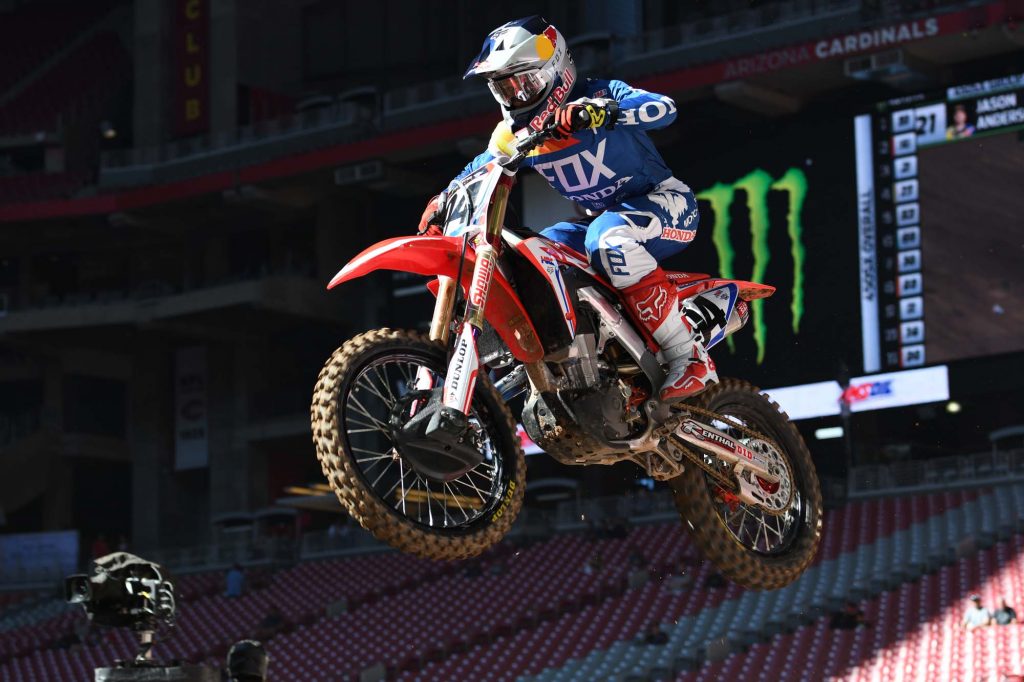 Ken Roczen: I guess you can argue that Roczen isn't over-achieving, but from coming back from that injury, I say that he is! The track at Phoenix was tougher than that crappy track we had at Anaheim last week, so that is why you witnessed Roczen ride so well. Roczen is going to be in the championship hunt and with him being only 12 points out of the lead, you can guarantee he only will get better from here. What I like about this Roczen 2.0 is that his is patient and looks even smoother on the bike. His movements are so fluid, you would never know he got hurt one year ago.
Weston Peick: Peick is here to stay folks. Musquin looked visibly frustrated as he couldn't make the pass stick on the "Gronk Of Supercross" in the main event. Peick also killed Musquin in the whoops every lap and yes I know JT was right! Peick knows he belongs up near the top three and will not take any crap from ANYONE! What's even more impressive is that Peick and the RM aRMy are getting great starts! That yellow bike is working great, so maybe Matthes should go ride his more?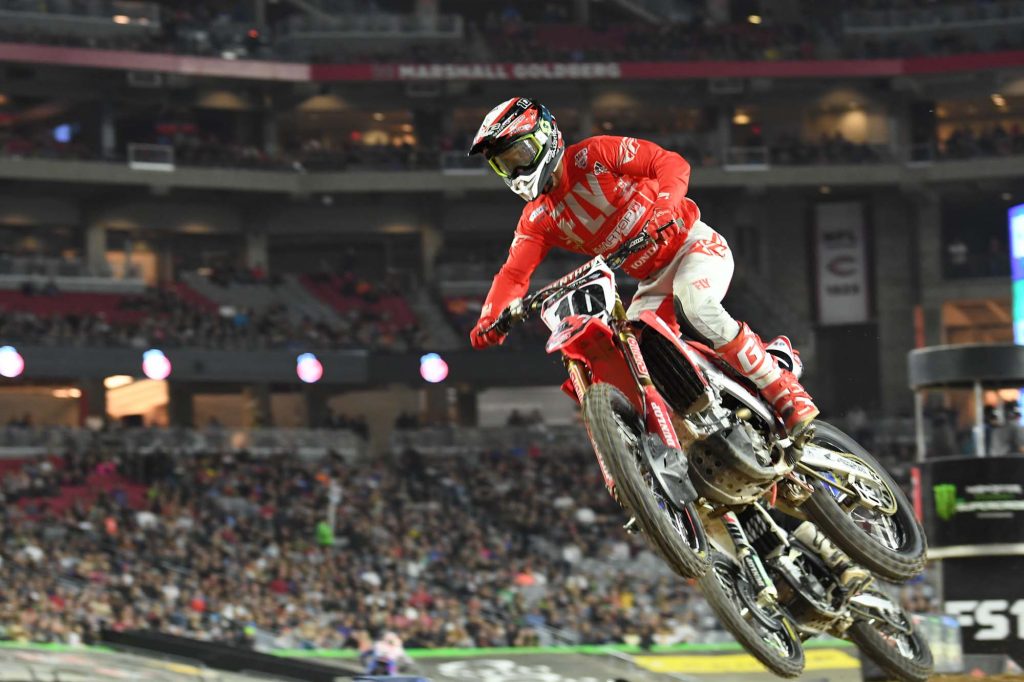 Justin Brayton: Brayton's whoop speed is impressive and we all know how he looks way better on a Honda than any other brand of bike. Did you see that 33 year old turn down at the finish of Heat 1? That turn down was as good as any Axell Hodges Instabanger edit! The seventh place in Phoenix doesn't do justice of how well Brayton is riding. Did you see how fast that Smartop Honda was down that long start straight! Kudos to Tony and the staff over there for making a factory bike killer!
As Advertised:
Eli Tomac: Standby everyone here comes the Tomac we all thought would show up. Maybe Tomac just likes to give the competition 26 points and then he fires up the burners? Nonetheless, Tomac got a start and checked out early, but then Barcia and Roczen started catching the Monster Kawasaki Energy rider late in the race. Tomac managed the race and rode to his second win in as many races. Tomac is fit (duh) and I think that crash at A1 kind of got him honed in more while he is racing. Sometimes it takes a crash to make a rider (on a level like Tomac) focus even more during these long Main Event races. These guys ride 20 lap motos all the time and when you do something all the time, it becomes second nature and your mind can wander because you're so used to clicking off laps!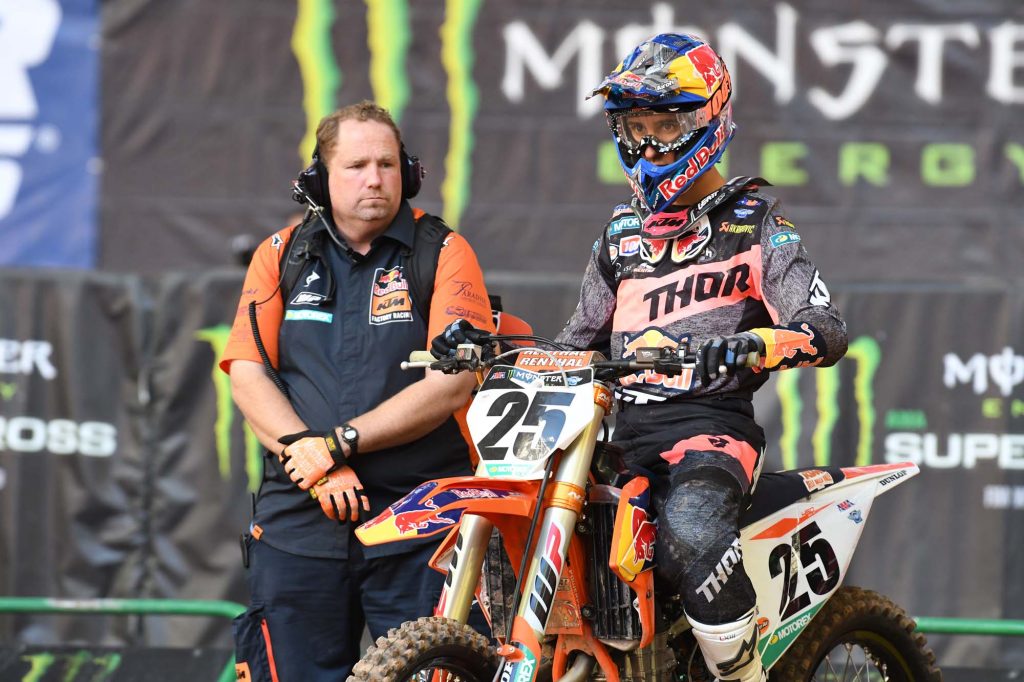 Marvin Musquin: Marvin wasn't good in the tough Phoenix whoops Saturday night. Damn you JT! However he is doing rehab on his shoulder and starting to get more strength for the punishment supercross dishes out. Look for Musquin to hop, skip and jump his way to another win very soon. Soft tracks are coming and that means chewed up whoop sections that are tailor made for jumping.
Jason Anderson: When it comes to raw speed JA21 is "the guy". If there is a time to lay down a heater this dude can do it the best out of anyone in my opinion. He got pushed around a little in Phoenix, but recovered nicely to garner a 4th place and save some valuable championship points. He still is the guy to beat and doesn't look to be falling apart like some may have thought.