I'm gonna let you in on a little secret that even I had never really identified until this weekend. Let me preface this revelation with a disclaimer though, Glen Helen is legendary. It's elevation-variance is second to none and the unique views make it a must-have stop on the schedule. Ok, the secret? I really don't care about the California rounds of the National Motocross Series. Hangtown has a ton of history and legacy with some great races but I find the brown ambience of the California rounds as desolate and lifeless as the Utah race where JT was nicknamed "Soul man". The California rounds are their own animal and they do serve a purpose but those sun-baked, inconsistently watered desert-oasisee's don't feel like quality representations of real Motocross. I realize how silly that sounds considering the industry is there and maybe THE most storied track in American MX history, Carlsbad is just that; a hardpack, blue groove suffer-fest.
I don't say "suffer-fest" in the classic sense of motocross being gnarly in every way, I mean more like suffering because the track sucks and you just want to get it over with. Dirt compounds, ambience and weather variance all add up to me ranking every round of the Motocross series outside of California, higher. Disparaging the California rounds notwithstanding, there was certainly some great racing and action that happened at Glen Helen that is worth talking about, so lets get at it!
The number one positive surprise for me was, drumroll…… Ken Roczen! We've seen the resilient German suffer two back to back catastrophic injuries to each arm (albeit one worse than the other) and where there were once questions prior to the Supercross series if he could ever ascend to the prodigious height of his prior-self, there appears to be, surprisingly, signs of real promise! I'm using an exorbitant amount of exclamation points here but I feel completely justified in my excitement for this. I don't play favorites when it comes to racers but I am always game for a story of resurgence and an underdog overcoming great odds and though it at one time would sound ludicrous to consider Ken Roczen and underdog, that's just what the last two injuries have compiled to create.
Even in Supercross, Ken began showing signs of steady improvement and he looked to be a more mature racer as he let the experience come to him and didn't force progress when it wasn't affording itself to him. And then it happened, in a moment of the formerly impenetrable force of Wonder Kid-Roczen, Ken let his aggression and retribution get the better of his maturity and in a split second, it was done. He was again on the sidelines healing and working back to get on the starting line. Not as debilitating as the last injury but complicated nonetheless and yet another lesson in not forcing it and maturity.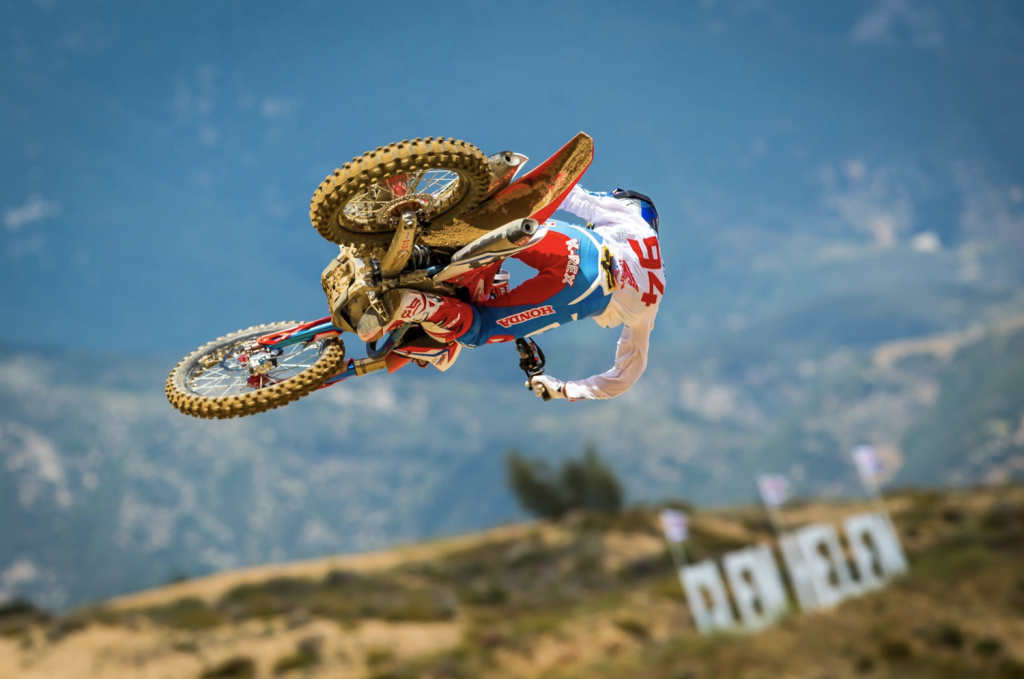 So coming into the Motocross series, Ken was very measured in his reeling in of expectations and intensity level for the coming rounds. I was glad to see him just finish both Moto's at Hangtown, so to then see him lead Eli Tomac for half of the first Moto at Glen Helen, I was amazed, impressed and concerned. That's an odd trio, admittedly but it makes perfect sense. We all know the fight in Ken Roczen cannot be diminished. It can be throttled or governed but it's still there and Ken's biggest battle is figuring out when to unleash it or pull the choker (settle down Keefer) and reel it back to survive and fight another day. In Supercross, Ken let that dog eat when he should have yanked the choker. In Moto-one at Glen Helen, Ken let the dog eat for 7 laps and tugged the choker to finish on the podium and most importantly, live to fight in Moto-two. Ken's recent injuries are key to his survival. The process of rehabilitating, healing, strengthening and conditioning HAVE to provide a lasting touchstone for him to build his future upon. He has to remember what is at stake when the opportunity is not there and allow those experiences and his maturity to keep him progressing for the long haul. Thought he was there in the early rounds of Supercross but then I saw a regression and a lack of perspective. I'm hoping he identifies those moments better moving forward and allows the progress to come more naturally, even if it does take a bit longer to build.
I have never been so happy to eat my words than to see Alex Ray's results from Glen Helen. Alex had an amazing first round aboard the Factory Yamaha bike and despite sending it and catywampusing his ass up, down and around Glen Helen, he survived and finished in the points both Moto's and more importantly, ran top 10 for a few laps! I didn't have faith in Alex and I thought it was a given that the guy who had barely scored a National Motocross point prior to his Factory debut, would fail to finish at least one of the Moto's. I was wrong and that is awesome! Keep it up A Ray. Progress, Progress. Progress.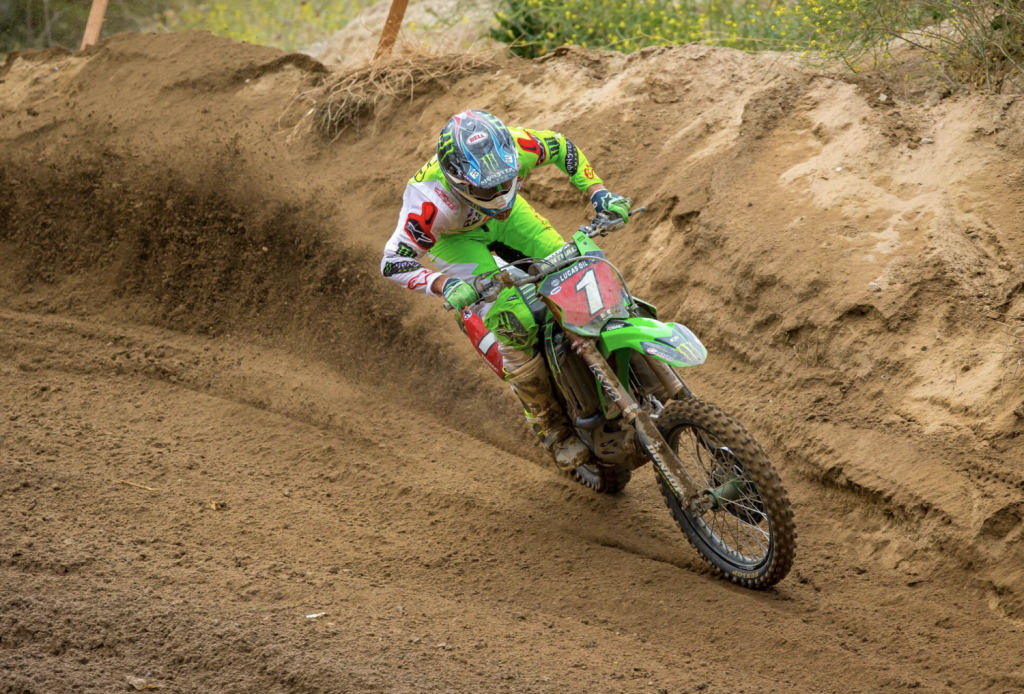 Eli Tomac's Glen Helen was amazing, don't get me wrong. Those last two laps of the second Moto were off the charts impressive. But we know this, right? Remember his lead at Thunder Valley when his Geico Honda stepped-out and obliterated his shoulders? Yeah, well prior to that disaster, he was equally unbelievable and while I believe he is a more mature racer now than then, it has only been a touch over a month since the last Eli brain-fart and I'm gonna need a longer, more evident stretch of time before I buy a chunk of Eli stock that his closing laps of Glen Helen Moto-two, lead me to believe I should.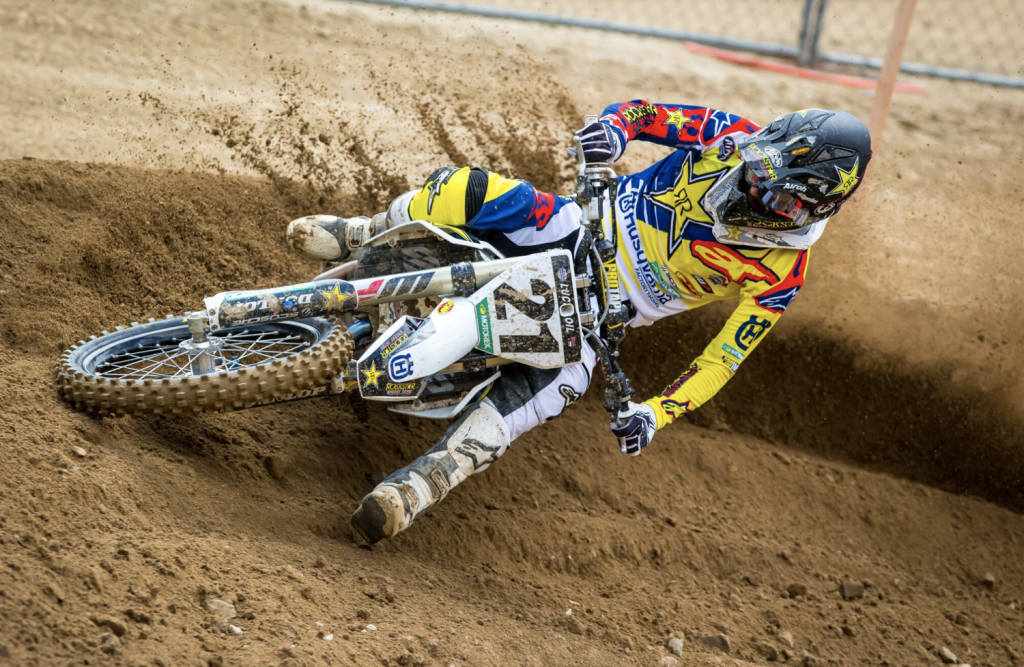 Lastly, through four Moto's, it looks like Jason Anderson really is in this thing for real. He looked to have the second Moto at Glen Helen secured before Eli went "STEWMAC" and good on Jason for being as straight up as he always is when he said essentially, "yup, Eli was going crazy fast". He actually made mention of seeing Eli's lines and having an epiphany. Perhaps Jason will see the coming tracks through "Eli's eyes" an have himself an "ANDERSTEW" moment for himself?!