2018 Fly Racing Summer Camp
Photos by Matt Ware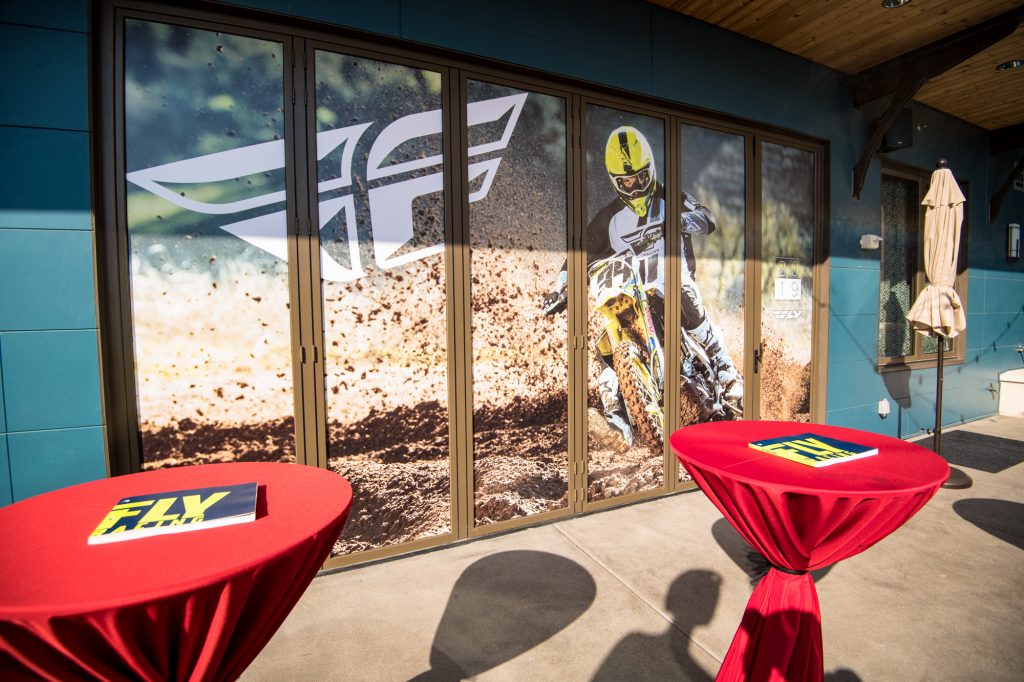 Gear. It's one of my favorite parts about riding dirt bikes. I love gear! Especially when it's new gear season! There is nothing like putting on a set of fresh gear and heading onto the track. You know that you may not go very fast, but you will damn sure look awesome! Fly Racing invited us out to their Summer Camp where they introduced all of their new 2019 offerings. All of the new Fly Racing 2019 gear will be available August 1st, but you will witness it, in all it's glory, come Saturday at the Washougal National. I spent two days in Boise, Idaho with the WPS folks and here is a little play by play on what went down this past week.
I flew into Boise, Idaho from Denver, Colorado as I was on a little vacation with the family and was greeted by Jason Thomas from Fly Racing. Other members of the motorcycle media were also in attendance to spend a couple days enjoying the festivities. When we (Steve and I) arrived we were given our itineraries on the next two days events. No sooner did we arrive at the Boise airport Matthes was already getting a coffee and hoping JT's recommendation was as good as he said it was going to be. Of course for Steve's standards, it wasn't and JT heard all about it on the drive to the hotel. We arrived at our hotel (after several complaints to JT) where we met up with riders like Blake Baggett, Zach Osborne, Weston Peick and Damon freaking Bradshaw! Yes, Damon Bradshaw! I don't get star struck that much, but it's DAMON BRADSHAW PEOPLE!!
Steve sat down with Zach and Damon to do a podcast about the state of racing, their careers and Zach even had some great questions to ask "The Beast From The East". It was cool to sit back and take in what was going down and I recommend you head over to pulpmx.com and check out what they had to say. After the podcast we headed to the 2019 Fly Racing gear reveal and got to see the 2019 Fly Racing sets of gear in person. I was a big fan of the 2016 Lite Hydrogen colorways and I can say that for 2019, the solid colorways are back! I am fan and was stoked to get inside a set on the following day.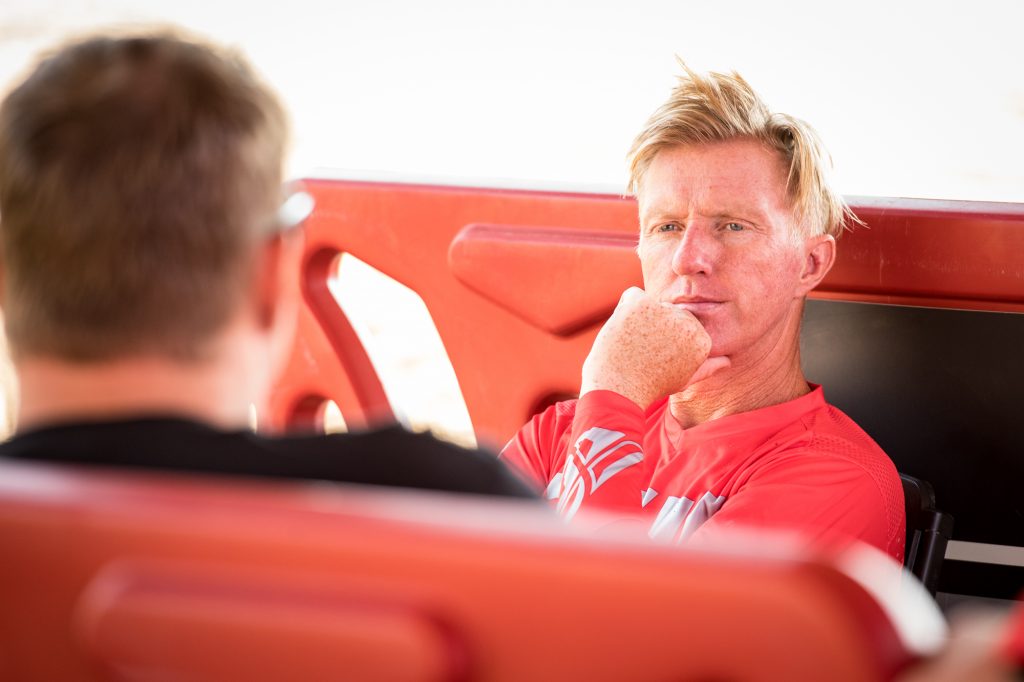 During this dinner/presentation it was nice to mingle and chit chat with other media members, staff of WPS and watch how Peick and Steve interact with each other. Weston has no problems giving Steve shit and it's fun to watch them banter. At one point or another I suggested that Steve take the wooden "Pulp MX" table art home and put in the studio. Steve responded with "yeah you're right, I probably should take that before Weston burns it", in which Weston agreed. For dessert we were greeted with ice cream sandwiches as well as little ice cream macaroons and to my surprise Weston ate two! Steve threatened to take a photo of him eating the tasty treats and Weston told Steve "I don't give a shit what you do, go ahead and take the photo, I am going to eat them anyway", in which Steve did and immediately posted it on Instagram. Steve told Weston that if he goes 12-12 at Washougal he can blame it on the dessert he had. Weston basically told Steve that he could go 12-12 with one arm, so there's some food for thought. After the fun banter, I tapped out and went to bed like a kid on Christmas Eve waiting to open his presents.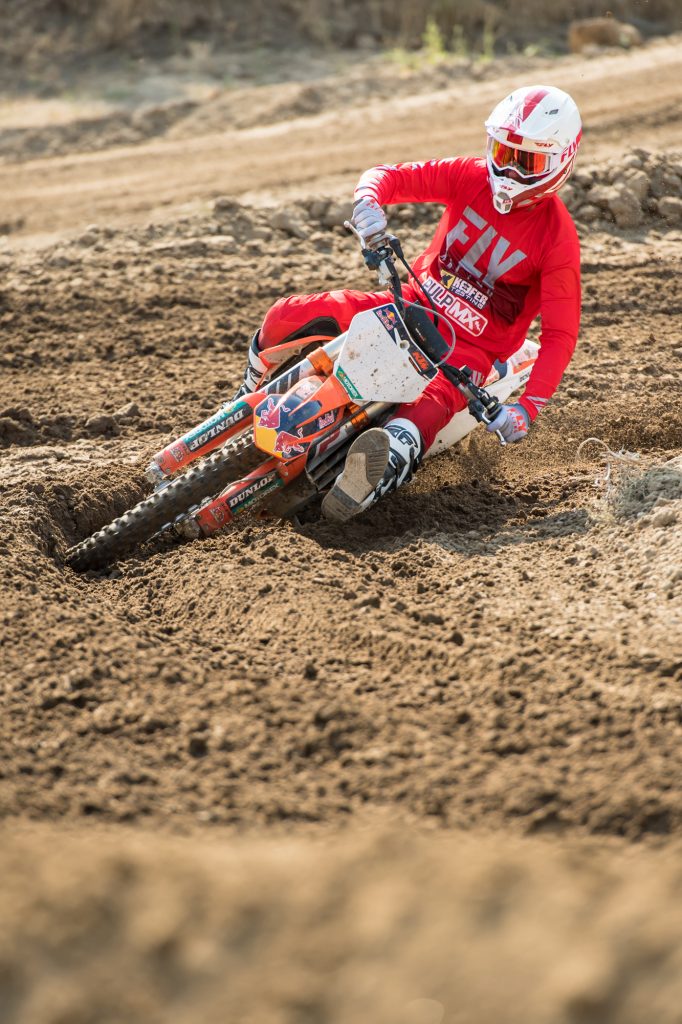 Thursday morning came and I popped out of bed like a 12 year old getting ready to run downstairs to see if Santa came. We all headed out to OMC to spin some laps with the new 2019 gear and it was to be a glorious day. I arrived to a gear bag full of goodies and a fresh set of all red Lite Hydrogen gear and a red/white F2 helmet. I got dressed as fast as Superman and quickly picked out one of about thirteen machines that was available for us to ride. To my surprise there was a 2018.5 Rockstar Edition Husqvarna FC450 in this group of machines and you know I snaked that sucker mighty quick. The OMC track was a sandy base track with some great elevation that provided some fun riding. I only got to spend a couple hours in the 2019 Lite Hydrogen gear, but the changes they made to lighten up the pant was very noticeable. The foam padding that was once in the knee area has been removed and that is noticeable once you put the pant over your knee braces. It form fits to your leg better and just feels much cooler than the previous 2018 pant. I also thought the F2 carbon helmet chin bar area gave my big nose a little extra room and it made for slightly more room for goggles. The changes that they made to the Lite Hydrogen gear and F2 helmet were for the better.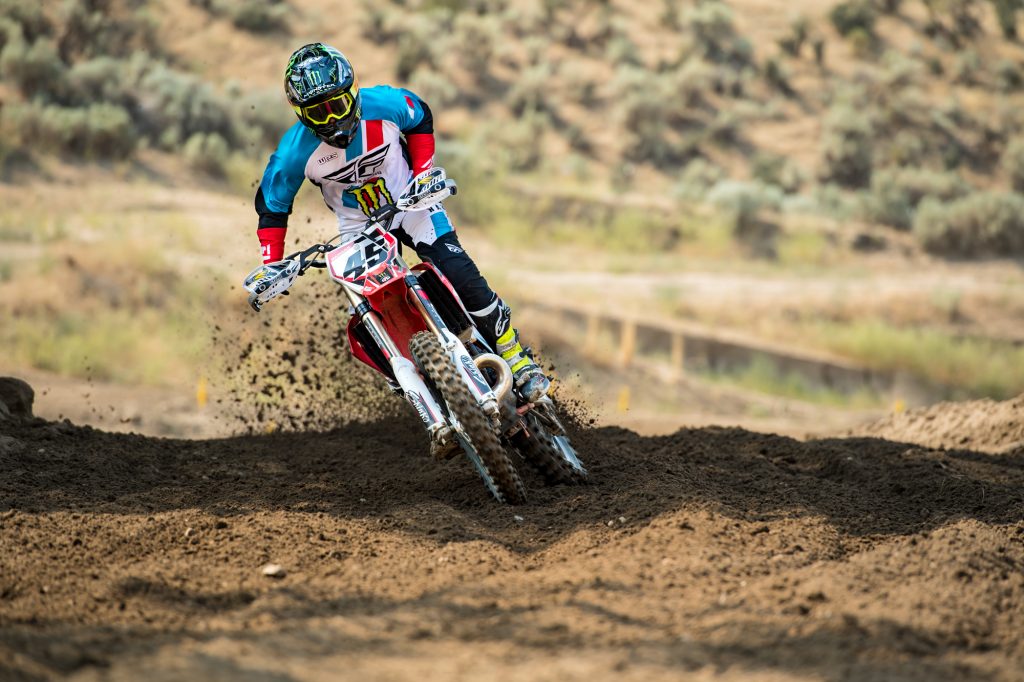 The highlight for me was being able to ride with Damon Bradshaw! Damon and I got to spin some laps together and lay down some fairly fast laps. I mean I knew Damon was Damon, but for how old he is and what he was riding (Gas Gas 300) he was ripping! The dude's style has evolved, he rips in corners and is not scared to throw an elbow in from time to time! Damon still is competitive and doesn't like to lose. I was on the Husqvarna and had to ride pretty damn hard to stay with "The Beast" while he seemed to thrive on the fact that I was latching on to him. Not once did he look back, but I could sense he was telling himself "come on you little shit, lets see what you got". Eventually the track crew had to pull us off the track because it was closing for the day. If it wasn't for them flagging us off, I don't think neither one of us would of pulled in. After we pulled in however we high five'd and both agreed that was a lot of fun. This was some bucket list type of shit that I just experienced and the adrenaline rush form that didn't wear off until much later in the day. Damon just loves to ride dirt bikes, just like you and I, but he just so happens to be an icon in our sport. In what other sport can we spend time with our heroes and do the same things they do? I cant think of many. Thanks Damon for an awesome experience and one hell of a good time. THE FREAKING BEAST FROM THE EAST!!! HOLY SHIT! SO COOL!
After the riding portion was done we headed up the mountain to a ski resort to do some mountain biking. We were lead on a 25 mile mountain bike excursion that lead us down the mountain into the town of Boise. Coming from the desert where it's brown/dry and now we are getting to ride through lush green trees was a treat! The trails had tight single track, flowy berms and even the occasional water crossing. After a reasonable amount of time on the moto track and pedaling through the trees for almost 30 miles, I was one whooped puppy at the end of it all. There were even a few of the media guys that were cramping pretty bad towards the end of the ride as it was almost 100 degrees in Boise. I am good because I am like a cactus, being that I am the resident desert rat.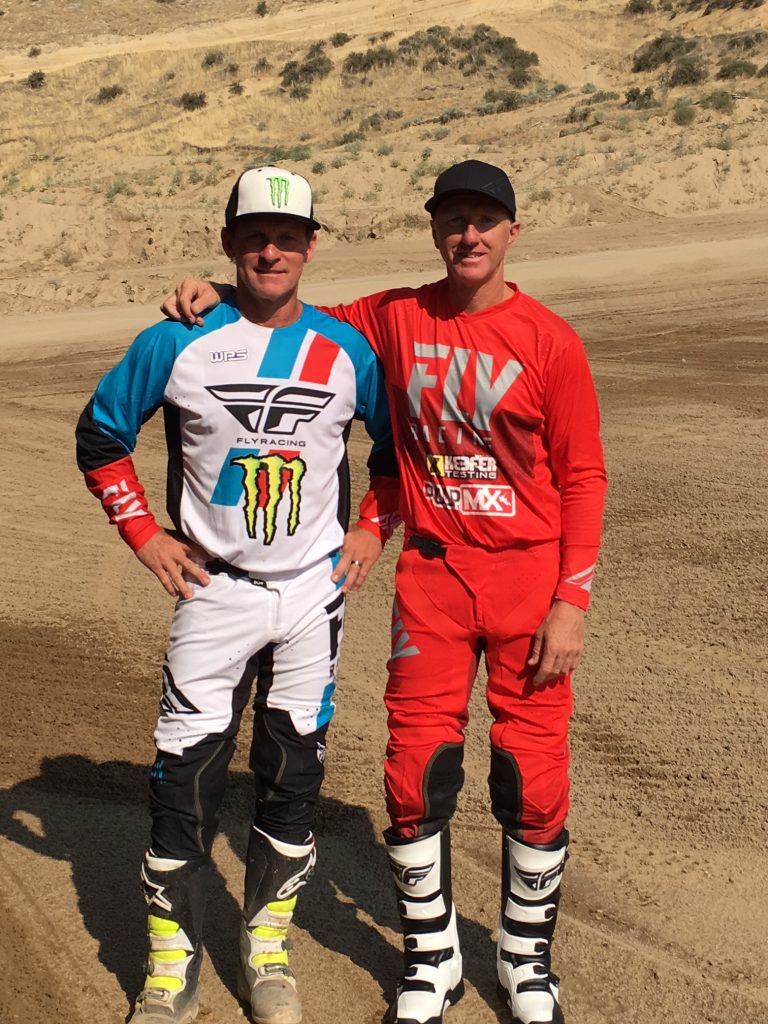 I am going to be putting some more time on the new lines of gear from Fly Racing and writing a review right here on pulpmx.com so stay tuned. Until then just know that the Fly Lite Hydrogen set of gear is one of my favorite set of gear to wear at anytime. Its light, it fits true to size,is stretchy, comfortable, has even better ventilation for 2019 and the awesome colorways will keep you "Lit" or "Best Dressed". "Nobody's gear is as tight as mine"! Thanks WPS/Fly Racing for having me and don't forget to check out all of the new gear over at flyracing.com August 1st.