At the onset of this 2018 Motocross Series, I waxed on about Ken Roczen's return to the starting gates. Everyone knew he wasn't exactly ready to be lining up against the Series' best, Ken included, but he also knew that as long as he mixed in a liberal scoop of restraint, his outdoor approach offered his best shot at measuring his chances at returning to the pinnacle.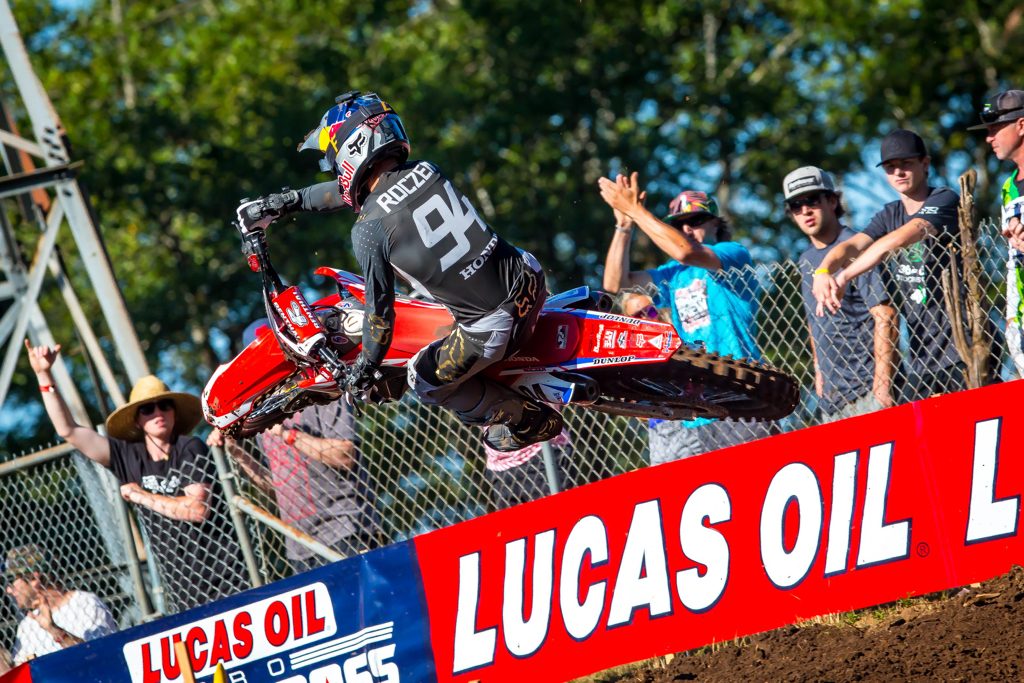 I think if you asked Ken, he would probably admit that when he returned after his first disastrous arm injury, that he let eagerness and adrenaline get the best of him in Supercross this year and in spite of his better judgement, he let maturity slip by the wayside as he again found himself healing and watching from the sidelines. It's not a character flaw, it's the offspring of the aggression and proficiency he has known for as long as he has been competing. Given, his last two injuries have been severe but it's a tall order to ask a racer of his caliber to forge new neuronic pathways focusing more on survival for future battles when his current wiring has always been attack, don't delay and don't hold back.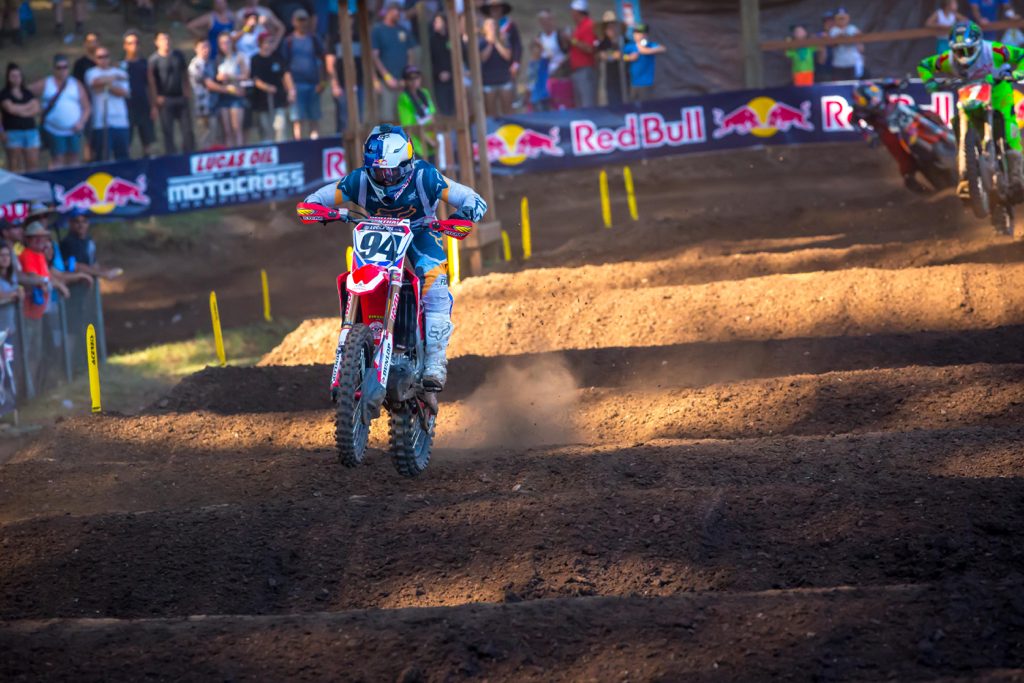 With this series nearly wrapped up though, it's that new, more mature mindset that we are catching glimpses of week to week and that is an incredibly telling display of maturity, humility, perspective and opportunity that, in my mind, are the keys to Ken Roczen's return to perennial title favorite.
The prior Ken Roczen would look at each Moto of this series not finished on the top step as a missed opportunity. Putting far more weight on each 30+2 than is realistically necessary. This Ken Roczen is putting his best foot forward with each gate drop and focusing on being technically accurate at speed for as long as he can muster; and here's the most important part: when the pressure is put on by Eli in the waning laps, Ken maintains instead of pushing into that dangerous zone which has proven to cost him in the past. Ken is playing with house money since the gate dropped at the first round. Nobody thought he would be this good at any point during this series, let alone being as good as he was already at the opening rounds.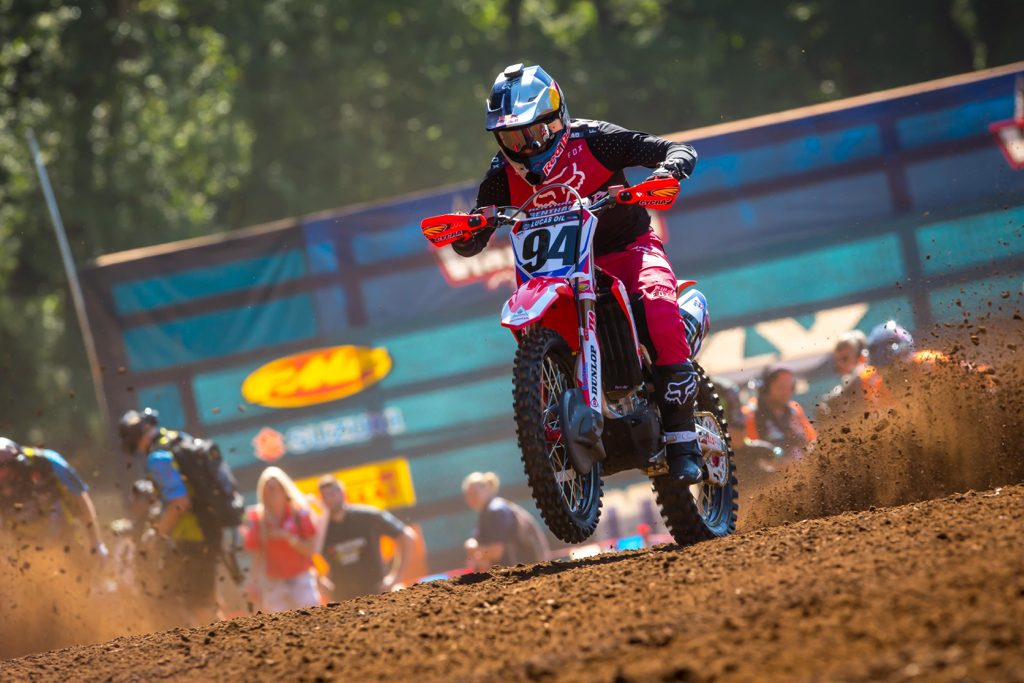 Being so far ahead of what had been assumed possible has got to be both a freeing feeling as well as offer incredible perspective which I honestly feel Ken had been lacking and may very well have just been forced into recognizing due to his prior two injuries.
Watching Ken navigate the track, we now know, he will indeed be back… scratch that, he IS back! The form is there. The comfort is there. The technique is there. And most importantly, the perspective is finally there as well. The focus now is clearly on endurance and even that is not far from where it needs to be.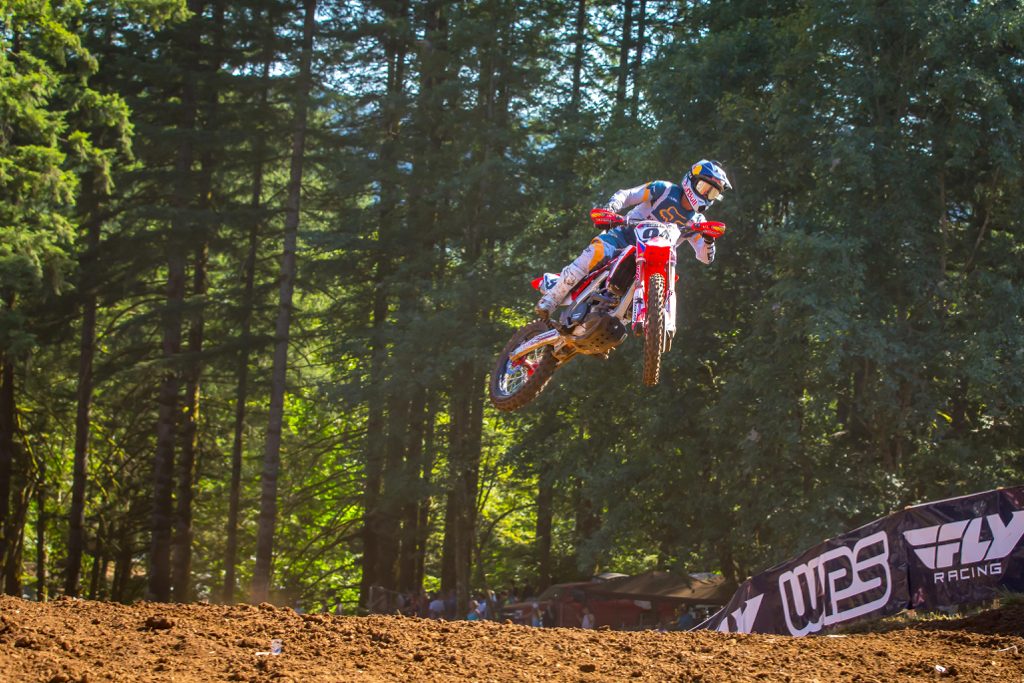 In a series Ken was supposed to use as a feeler for what weaknesses he would need to assess heading into Supercross 2019, Roczen has established himself as the clear 3rd best rider in the class and is of late, making a real push to overtake the #25 as the most capable rider behind STEWMAC.
Remembering Tomac's speed at Unadilla, I don't see Roczen overtaking the #3 winning ways after the off week and honestly, I hope Ken maintains his perspective there because Eli's speed there simply scares the shit outta me.
Ken. Dude maintain. Maintain that perspective through this series, into 2019 and through your career. The reconstruction is looking great.