Photos by James Lissimore
What a 450 Main Event! The closest race in AMA Supercross series history happened Saturday night, but to be completely honest, I didn't think it would go that way. Did you? Dallas is also known for very hard pack dirt, but Feld/Dirt Wurx managed to get a hold of some sand/clay mix for 2019 and it rutted up nicely for the Main Event. I had Eric Phipps (the owner of Works Connection) at the house this weekend and we bantered back and forth on what we both witnessed Saturday night. Here are some views on Saturday night that I hope you can appreciate.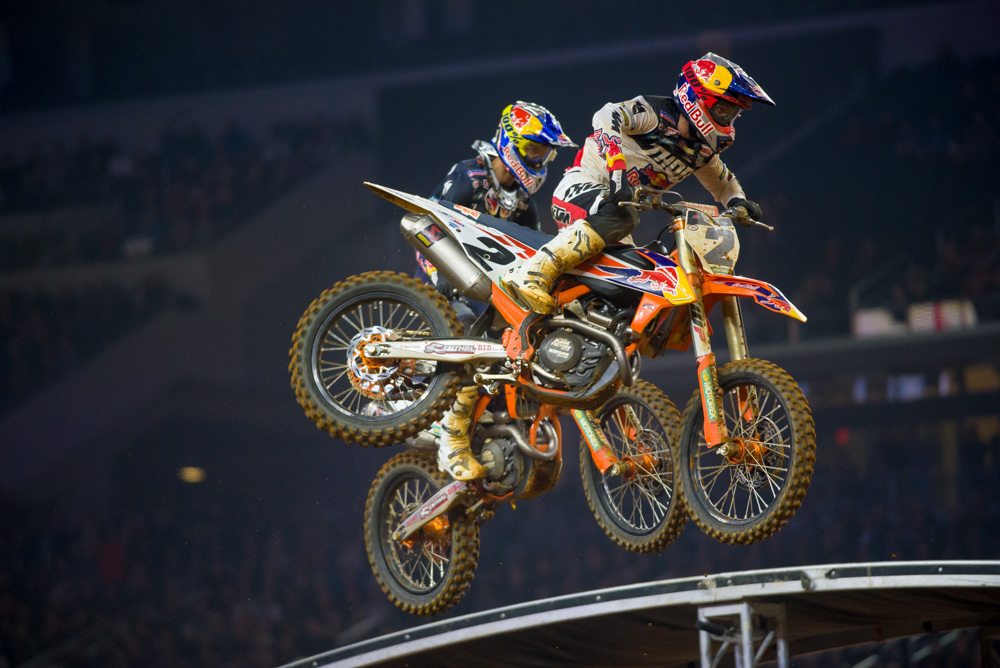 Cooper Webb: As Eric, Travis Preston, and I sat there and witnessed Cooper coming up through the pack, not one of us thought we would see Cooper win until about six minutes left in the main. I also asked TP why he thinks Cooper was racking up all these wins on the orange bike and not on the blue bike? He simply stated that some riders gel with certain bikes and that Cooper gelled more with the KTM. TP gelled a lot with his Honda back in the day and it looks like the KTM's engine delivery is letting Webb ride the machine, instead of the other way around. I also thought it was INSANE that he busted out that quad with only a few laps left to make up some time on Roczen. I can't fathom trying a new jump that deep into a moto! That is so gnarly and takes so much strength to accomplish without crashing. Simply put I think that KTM is letting Cooper push the limits during the race and the Yamaha simply wouldn't allow that (for his riding style). Coop's last turn pass was aggressive, but he left enough room for Roczen to make it a "clean enough" pass. It's nice to see a turn for the better in Webb's and Roczen's "on-track relationship". Clean, yet tough racing. It was great!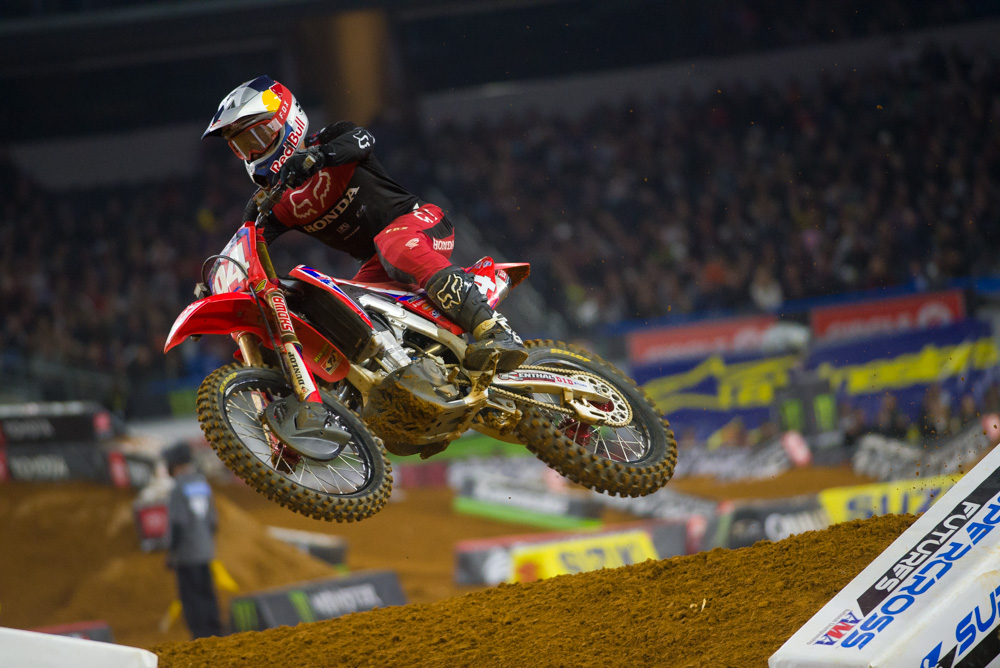 Ken Roczen: I love great racing, but I also felt sick for the number 94. Kenny has been through so much shit, so that made me really wanted him to get that win. Hindsight is 20/20 and we can all sit here and say he should of did this or that, but it is difficult as a rider to know where exactly to go. If Roczen could of let Cooper get just passed him in the whoops, I feel like he could of taken Webb high and finished the race off for the win. I also know that those KTM's are one of the most quietest bikes out in the race and he may have not known he was "that" close. Either way Roczen rode amazing, but when you're that close to a win and you don't get it done, that sticks with you until next Saturday. Watch out for Kenny next week people!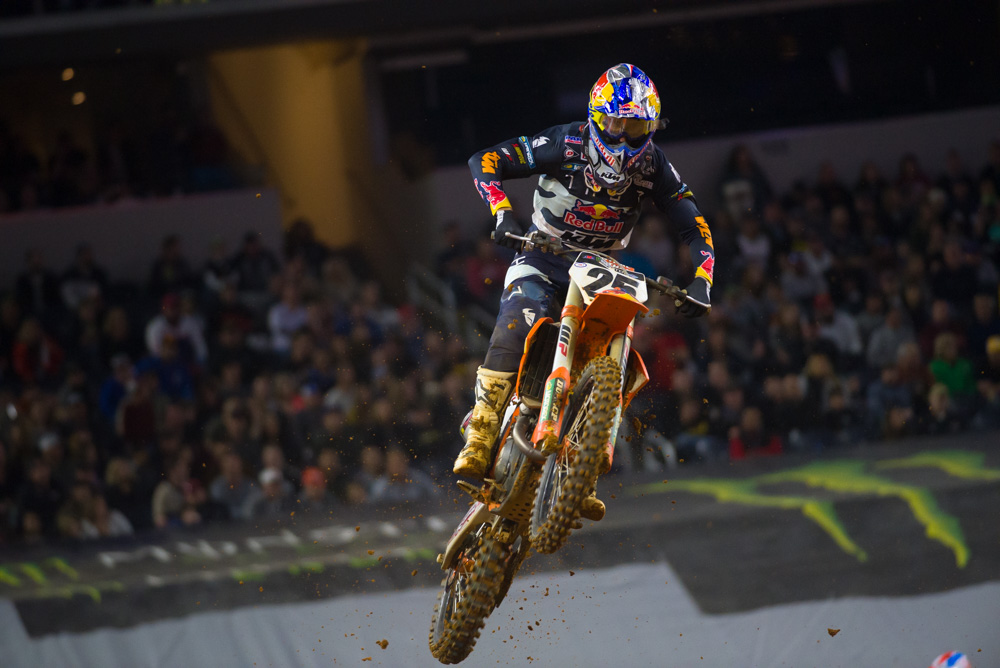 Marvin Musquin: I thought Marv was going to make some moves early and go for the win, but there is something going on that we may not all be seeing. It's not like Marv to get dropped by a rider so close to the checkers. I mean he was 10 seconds off of the leaders at the finish! Marv will get it figured out though as Detroit is usually a Marvin Musquin type of track.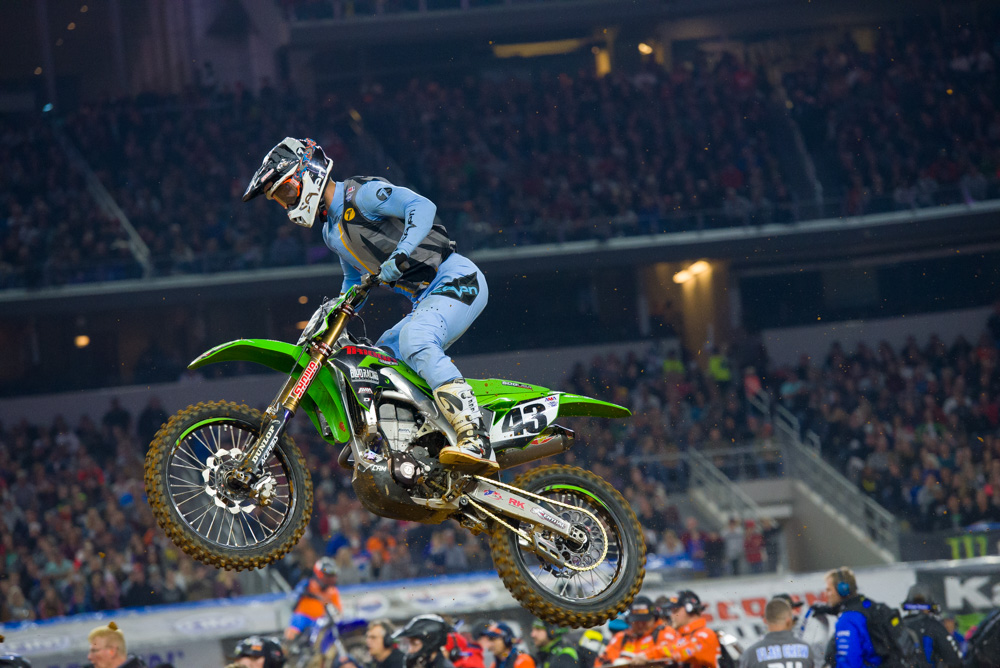 Tyler Bowers: Let me try and quarterback this one for you all here… Barcia cleans out Bowers at MEC last year and Bowers T's him up in the heat race in Dallas. Seems legit right? To me that was a legit move. As a rider you have to know that if you make a move, another move may be coming your way. It's almost self policed on the track and the riders all know this. How many guys have been Barcia'd? I am pretty sure that the heat race tussle would of been the end of it if we didn't see a DQ. I feel like Bowers got his point his across and Barcia already knew why he got sized up. That's that. It's done. Both riders (Barcia and Bowers) are aggressive guys and they know how to dish it out as well as take it. To me a DQ was a little pre-mature.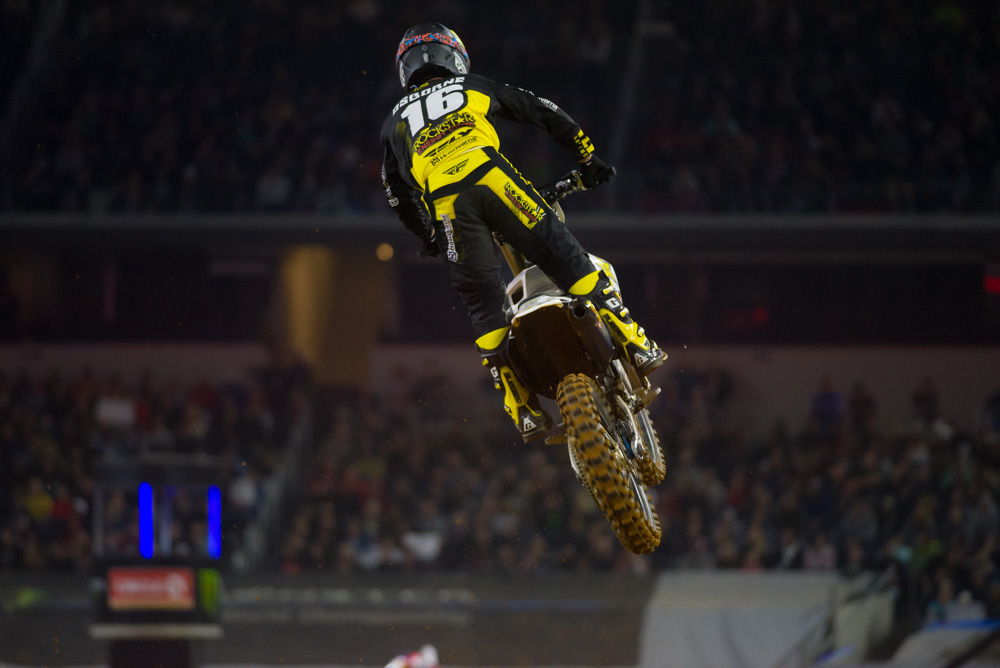 Zach Osborne: Not the Main Event we wanted to see from Osborne, but it's his first 450 race and we knew there would be some first race jitters. He qualified well so look for Zach to settle down and pull it together in the coming weeks.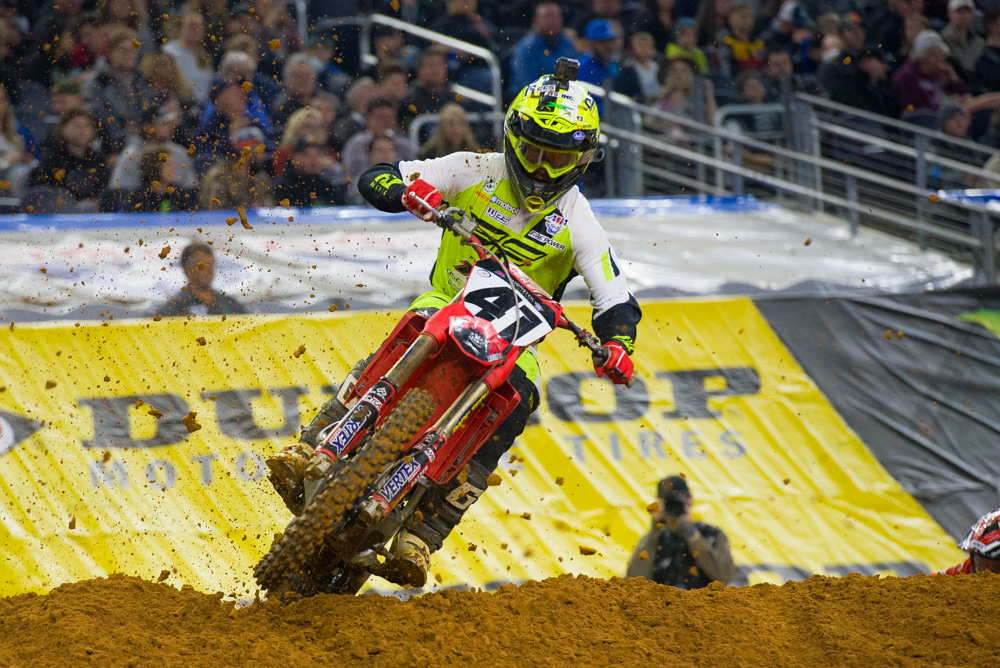 Ben Lamay: To me Ben is the definition of a "True Privateer". Now before you go all apeshit on me, hear me out! Ben has been at this a long time and to me he's riding the best he ever has been. His Honda CRF450R doesn't have a lot done to the engine and when I watch the he and the bike on the track they both look like they agree with one another. Ben is a strong rider on the bike and rides aggressively, so maybe that's why the stiffer natured Honda chassis gels with him so much. Lamay sits 19th in points and to me is the first real true privateer within those 19 riders. Chisholm (18th in points) gets a salary and Bowers (17th in points) has factory parts sprinkled on his bike. Lamay has stock/re-valved Race Tech suspension and only goes through a Rekluse clutch every four races! He doesn't get a salary and in fact his chic is the EKS Brand goggle girl for all the EKS Brand athletes at the races. That is all kinds of awesome if you ask me! Plus Ben's bike is one of the best looking Honda's in the paddock. Go Ben Go!!!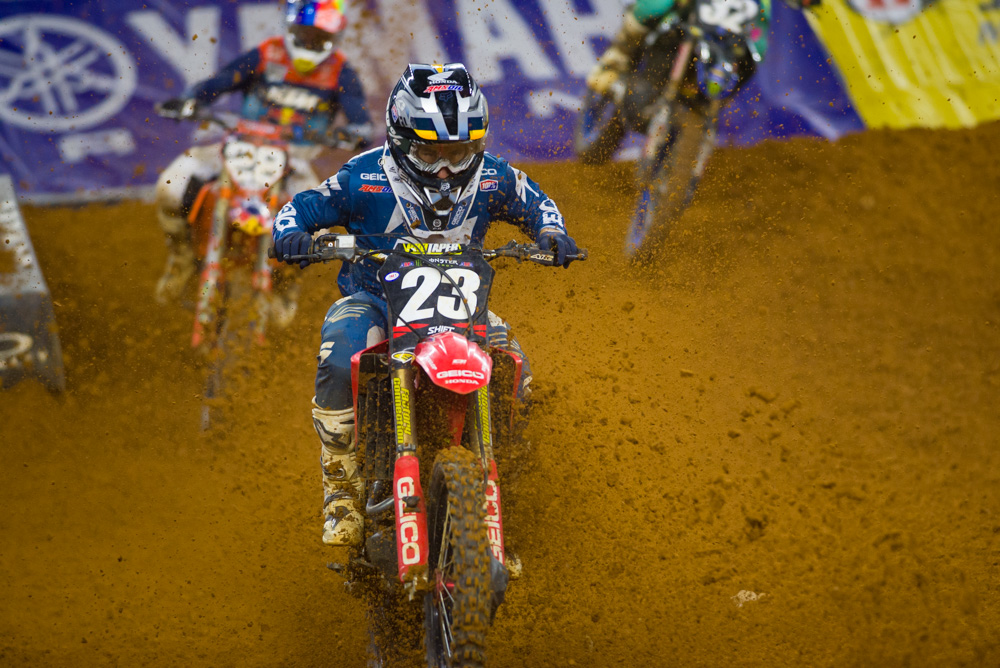 Chase Sexton: As soon as I commented on how smooth Chase rides to the guys, he crashes! If it wasn't for those two crashes we could of seen him challenge Forker for the win. Look for Chase to put it together very soon and I also think these mistakes will get cleaned up as well.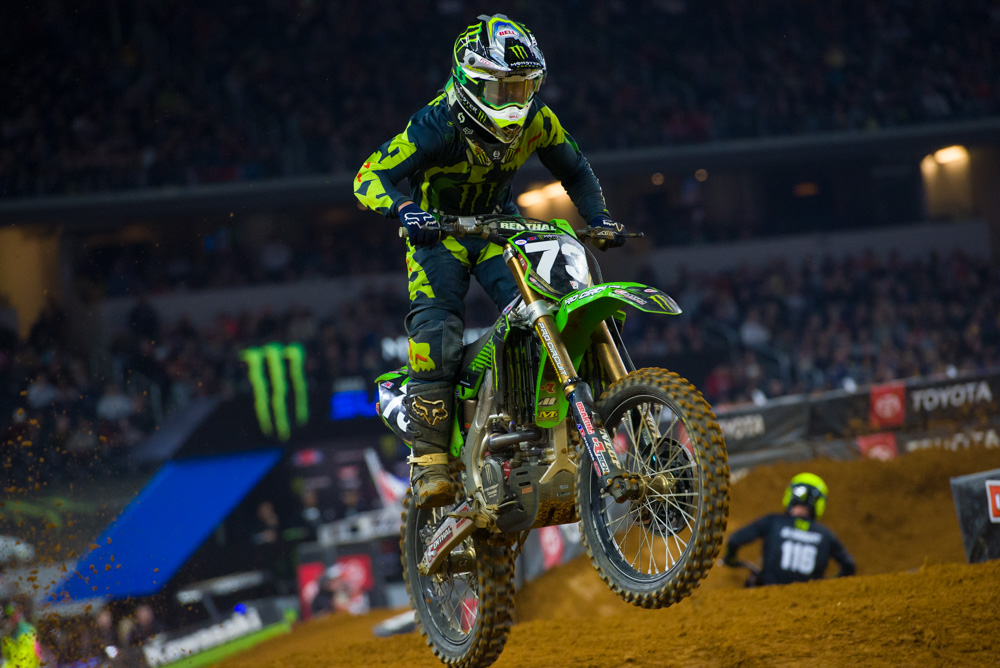 Martin Davalos: Was Mitch Payton a year too late on Marty? It just doesn't seem like the Davalos that we are used to seeing right? The blazing speed that Davalos usually has just doesn't seem to be there this year. I am not going to pass judgment until after Detroit.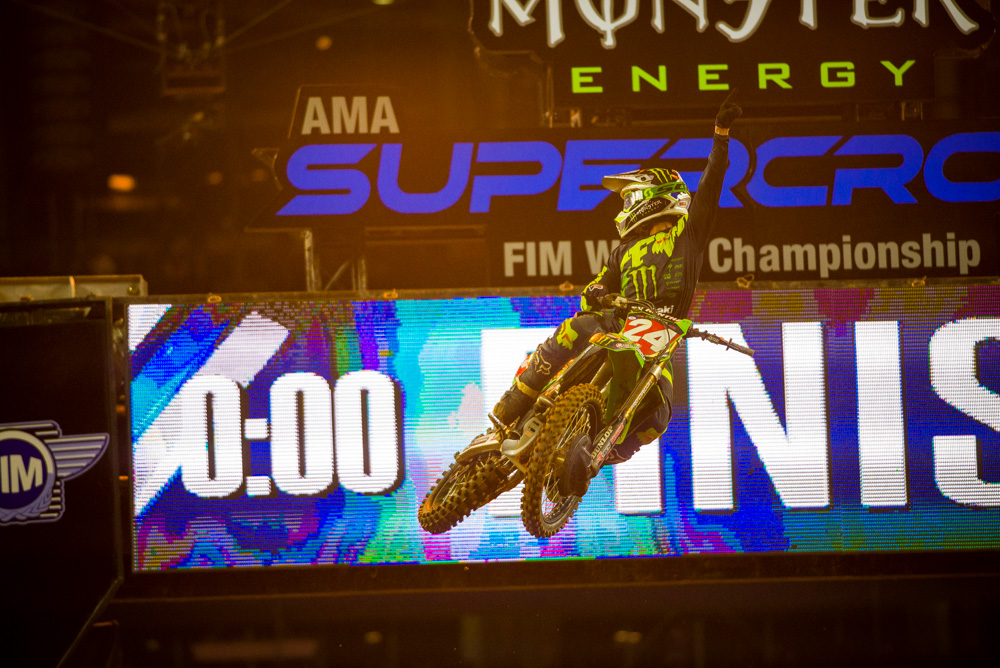 Austin Forkner: Did you guys read the Austin Forkner article that Brett Smith (wewentfast.com) wrote? It's cool to read about Forkner's up-bringing and how he got to where he is today. Forkner's starts have been great and his speed has been un-matched in these last two Main Events. It is also refreshing to hear a rider speak about the race so in depth as Forkner did on Saturday night. As a fan I like to know what it's going on in the minds of riders while they are racing. Forkner explains what he was going through on the podium and it was cool to listen to.