I know there's no way in hell I'm alone on Saturday night as the 450 Main is unfolding before my eyes, utterly baffled at the parity in the class this year.
We've been talking about this for years and DV has been on the outside of consensus telling us how dumb we all are because in his opinion, the field was not so deep. Well if we're splitting hairs here, he is batting 1000 because comparatively to this 2020 season, the field was just strong. Through two rounds we are seeing a Top Gun dog fight, battle to the death Main Event from position 1 all the way down to 14th.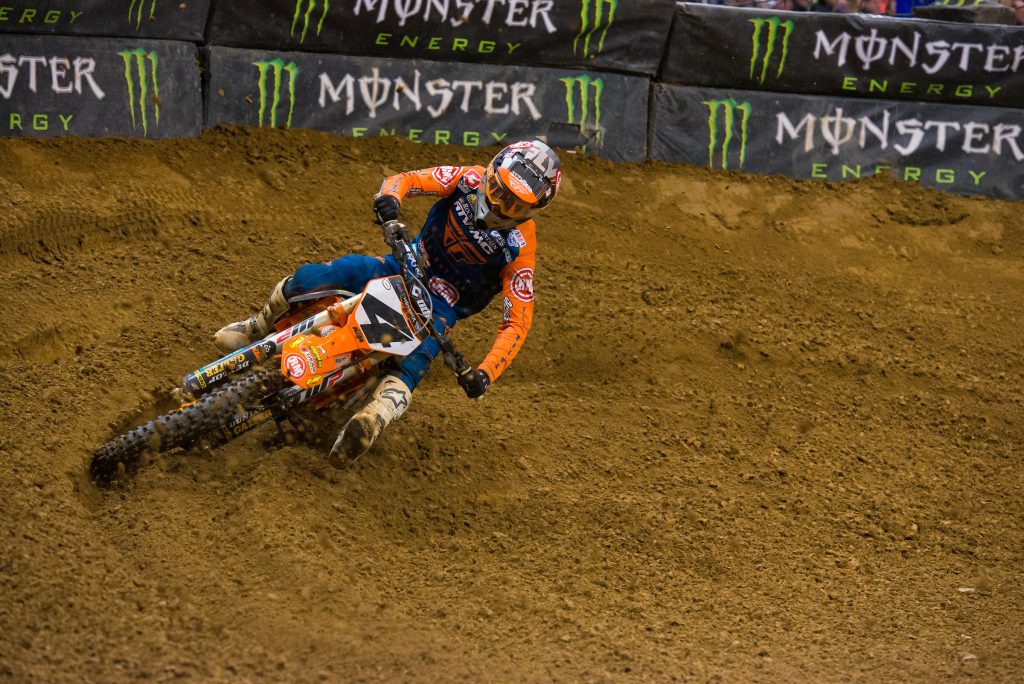 These guys have never wanted to settle but in 2020, there's barely a moment to breathe when that gate drops. Brayton was in podium position last week for most of the race and this week he found himself 8th and it was a BATTLE from start to finish. Cooper Webb fought through the onset of Flu last week to secure a crazy-admirable podium, yet this week, still not feeling better, Webb fought for his life to end up 12th! Blake Baggett, was breathing down Cooper's neck all of the Main at A1 and he also fought for his life in STL to finish 9th!
These are anomaly's, this is the 450 class in 2020. Although early on in the STL Main event it looked like Adam Cianciarulo was going to build on his incredible A1 debut, an only-slightly offensive move to get by always feisty Zach Osborne resulted in a jump inside block-pass by the 16 which halted AC's early surge. That split-second decision by AC (a solid race strategy at that) didn't have a sharp enough exclamation point on it, leaving a rebuttal for Zach and he capitalized on it, affecting AC's whole race from there to checkers.
Supercross has always been very start dependent but now getting a good start is not enough, the top 14 are so good that unless you exit the first corner unscathed and uncontested, you could very easily slip to 10th by races end, cross the finish line and ask your team what the hell just happened. It's a 20 minute sprint race and there are no laps taken off to collect yourself and regroup. If you are regrouping mid race, you are conceding positions in handfuls.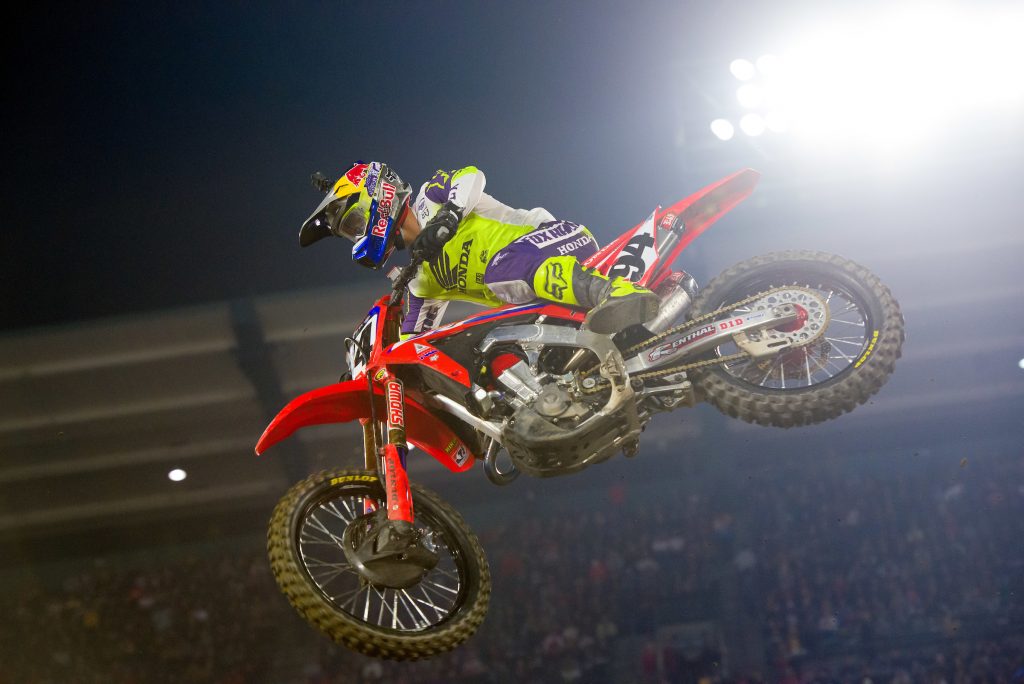 The fact that Ken Roczen securing his first Supercross win since his A2 disaster in 2017 is the bridesmaid story, in my opinion, says a lot. We all knew it was coming, or at least we collectively all hoped it was coming. We love an underdog story, even when it's subject was once the most dominating guy around. Ken never looked better than the laps before his crash in 2017 and to finally see all the tribulations and lessons learned finally be sued below the surface, was truly a great release. Ken can move forward, his loved ones can look ahead, his Team can exhale and the storylines in the media can finally start a new Chapter. He made it look so damn easy, just the way he would hope.
Congratulations, KR94. It'll be incredible to see how this new chapter evolves.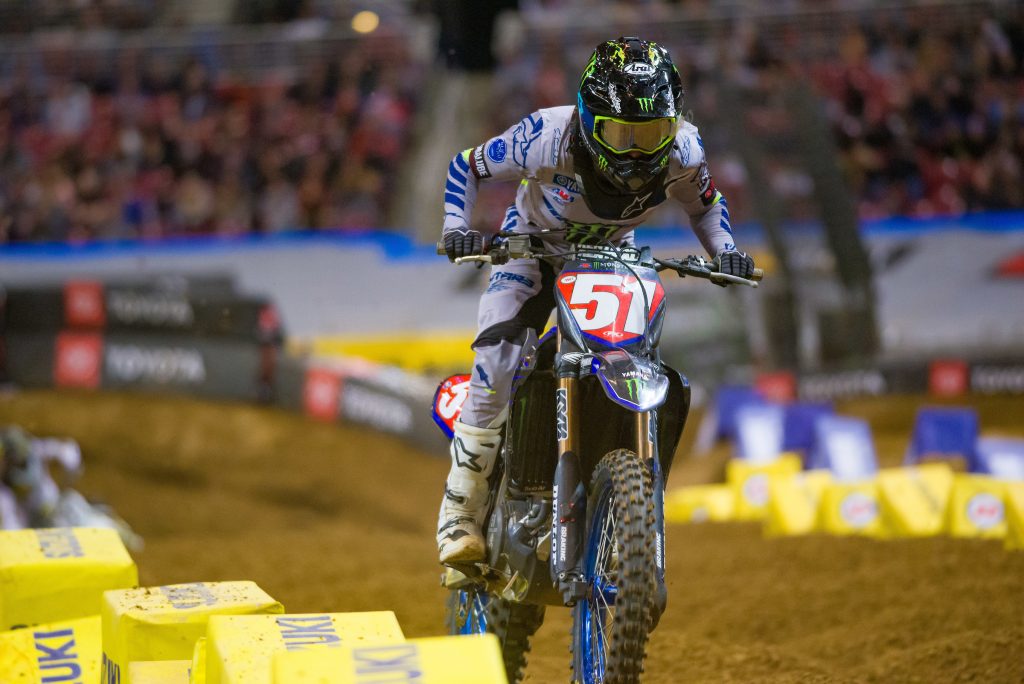 Justin Barcia, while flying in under the radar as my tertiary plot point, may just be the scariest pilot and machine on the track. He's older, wiser, more mature (though on a razors edge), in a contract year and the most weighty of all, is REALLY gelling with his YZ450F for once. He backed up his shocker A1 victory with a second-step podium in St.Louis under heavy sickness. With Justin's skills, comfort, aggression and perspective as one of the class-elders, I'm nervous for every other contender on the track because the 51 will be taking no prisoners when that red plate shows any signs of being vacated by his sole ownership.
Buckle up, this is only beginning and I cannot wait to watch the first through FOURTEENTH-place hostilities as the Anaheim 2 program develops.