Man. It's weird how life works sometimes (often times). I've been crazy busy since, well I guess since having 4 boys but more specifically since the green flag waved in Atlanta. Of course I watched the race and had thoughts on it but due to the persistently busy life-goings-on since the checkers waved, my available time to sit down and convey those thoughts has not presented itself.
And boy am I happy about that little sampling of kismet since the video of Barcia and Tomac surfaced!
Over the last decade of writing, I've noticed a few things. Trends, if you will. People are excited to read and absorb everything they can regarding the series when the series starts. Every article and podcast see's maximum traffic in those early weeks. Oddly, no matter how good the on track racing action is, those eyeballs and earballs start to wane as the weeks edge along and people's interest fins a middle ground. Even when the racing is incredibly tight and the points as well, people's focus on racing begins to wane.
It takes things like this Tomac and Barcia "bitch-fest" video surfacing to make this interest-level spike again. Whether it was JS7 getting arrested for impersonating a police officer (REMEMBER THAT?!), JS7 getting busted for Adderall, Broc Tickle getting suspended, JS7's JGR "Tire-gate", Roczen's incredible 2017 crash, JS7 and 22 getting into it multiple times at Jacksonville 2009 when Chad grabbed JS7 by the neck or even Atlanta 2011 when Chad Reed went upside JS7 in the closing laps. THESE are the happening in the sport that make people snap-back to attention and bring their eyeballs back to the written stories or fire up those podcast apps again. They want to soak in everything they can of these "moments" in history.
Who can blame you? I don't, I'm the same way. I think the only person who doesn't respond this way is Steve alone. He's jaded, seen it all and has possibly the lowest resting heart rate on earth… Remember, this is the guy who was in Paris during the Paris terrorist attack and when Weege, JT, Moser, Pookie and I were texting him to see where he was; HOURS later, his response was "Guys, it's bad… James didn't jump the quad…! LOL !!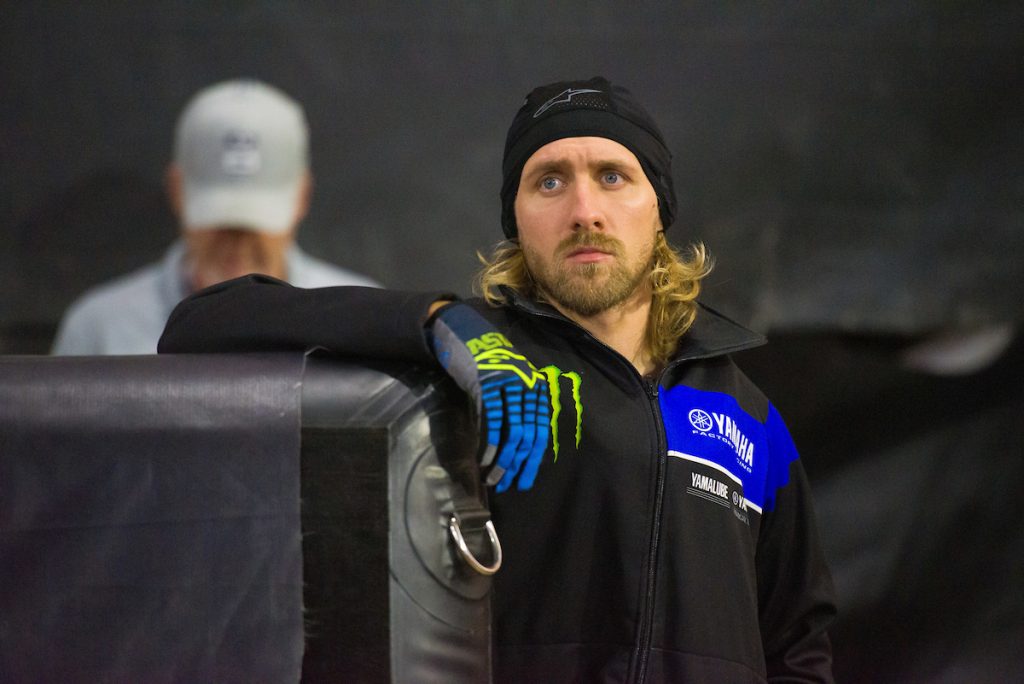 So back to this video at hand, the current "moment" that has everyone talking. Barcia has long been known to be an offender who is not afraid to make bold moves on the track time after time. He's been confronted many times and had to talk his way out of trouble innumerable times. The thing that I think really has people talking in regards to this video is Eli. Eli continues to be a wildcard, even 9 years into his career. He's an introvert through and through, there's no questioning that. The fact that he also has these mental collapses at inopportune times during the year only add to his mysterious aura. SO, when this video comes out of the RAW Eli, the Eli who is unguarded, full of adrenaline and letting his unfiltered self flow at full throttle, it gets people talking and WANTING MORE! Being real is what the fans want to see, the buttoned-down athlete is so 1990. To see Eli reacting with full passion is a sight to behold. We love it and we want more of it.
Eli has never looked so relatable and due to that, never been more enduring to the fans, even those who aren't necessarily ET3 fans.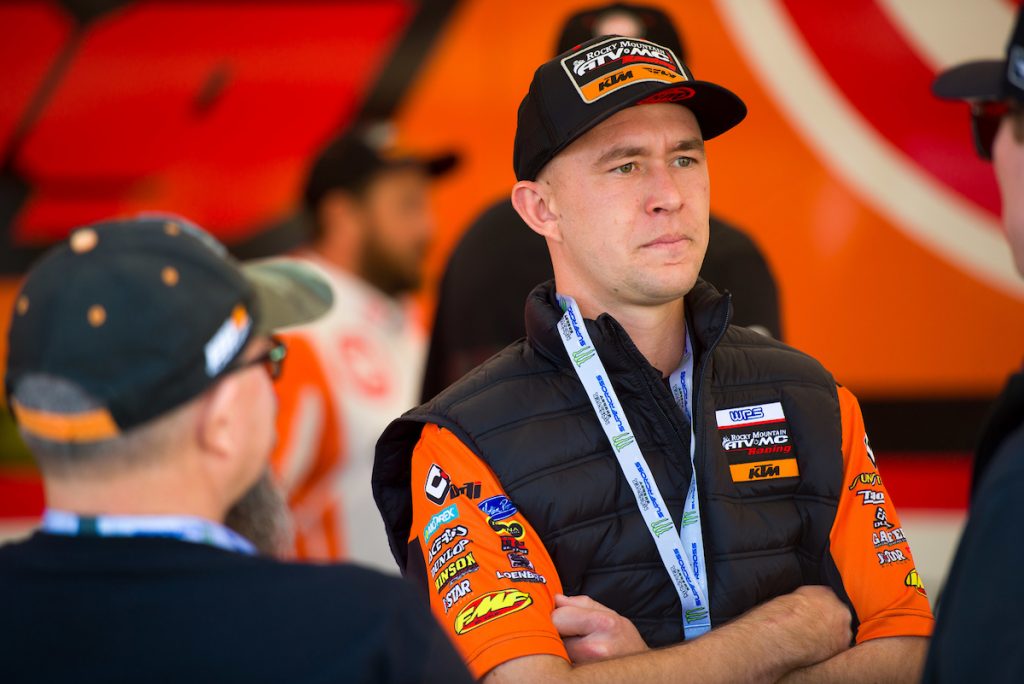 AS the series heads to Daytona, there are so many ways this drama could end up unfolding. Eli had a moment with Barcia of course but there was also that run-in on Blake Baggett. Blake is a guy who doesn't ever filter himself, he's become a really great interview due to his honesty and frankness. Ever since their battles in 250 motocross, Eli and Blake have not been meek about not being a fan of the other and this move Eli blundered in Atlanta has poured napalm one that reality.
Daytona is a track where both Eli and Blake have been known to excel and due to that we can expect something amazing to happen on the infield. 3 guys, one outdoorsy SX track… sounds more explosive than 2 girls one cup.