It's been a minute since I wrote and as was the case during the compacted return schedule to Supercross, it was just not providing enough time to get my thoughts in order in between story posting, points calculations for the PulpMX Yamaha Privateer Championship Series and the associated graphics that go along with that. As well as the Fantasy points top scorers among racers and Fantasy players alike, while the constant onslaught of on track action was a unequivocal "AMAZEBALLS" the backend work was kinda stifling. Maybe 4 kids and a day to day job plays a part too. Maybe.
As we all witnessed last Sunday though, we were all exhaling a sigh of relief as Eli wrapped up his first 450 Supercross title. It's been a long time coming. Not just for him and his fans but all of us who pay attention to this sport. It was a foregone conclusion that yes this was going to happen, meant to happen, overdue to happen and needed to happen. Can you imagine if it HAD NOT happened? What a gross taste it would have left in all of our mouths. Another year of "what happened?!". Nobody wanted to deal with those regurgitated stories and overcooked preponderances of "The Tomac curse". I realize that is not "a thing" but had it occurred, it could not be better described than a curse. To try and define a rational reason would drive one insane. It could not be explained on realities terms.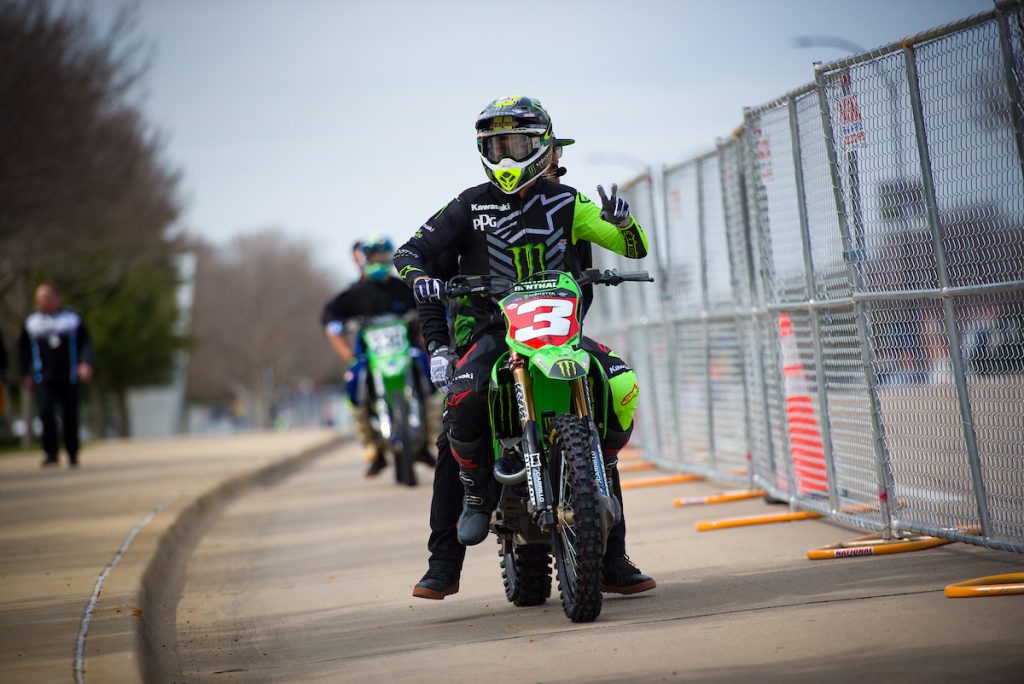 This Eli Tomac 450 Supercross title did come at a cost though. It's a cost that I really hope the #3 has taken notice of and is willing to at least take meager though purposeful steps walk back. Over these last 4 years of 450 Supercross where Eli danced along the razor edge of title-security while ultimately coming up short, his criticisms amplified, stupefied and pressurized. Imagine the frustration that comes with not only failing yourself and knowing it but also having to read it, hear it and possibly most difficult, SEEING it in the faces of those you encounter week to week, nearly year round. It's brutal even imagining it. That has been Eli's existence for 4 seasons straight. He said as much since clinching this year and bringing this rotted storyline to a conclusion. He's had to change his approach. Shutting people out. Fans, media, external voices that were voicing anything other than utter optimism, sans the short-falls of the prior 3 seasons. Everyone has seen it too. The doors closing on those external vehicles which make a racer personable and accessible to fans was apparent in many ways. Even when Eli would surface and make himself available via a rare media appearance, he was so much more guarded than in years prior, we weren't getting anything from it. Granted, Eli has never really been the extrovert like we see from his Factory Kawasaki teammate Adam Cianciarulo or the straight to the point personality we see in 2019 450 Champ Cooper Webb; but as the title has slipped away, the doors have closed and Eli has developed a bit of personable-stigma.
The title is now his and I wonder if he walks back the bubble he has created around himself in an attempt to protect from the criticisms or does he stay the course assuming that bubble was and is key in his finally conquering that 450 title Demon?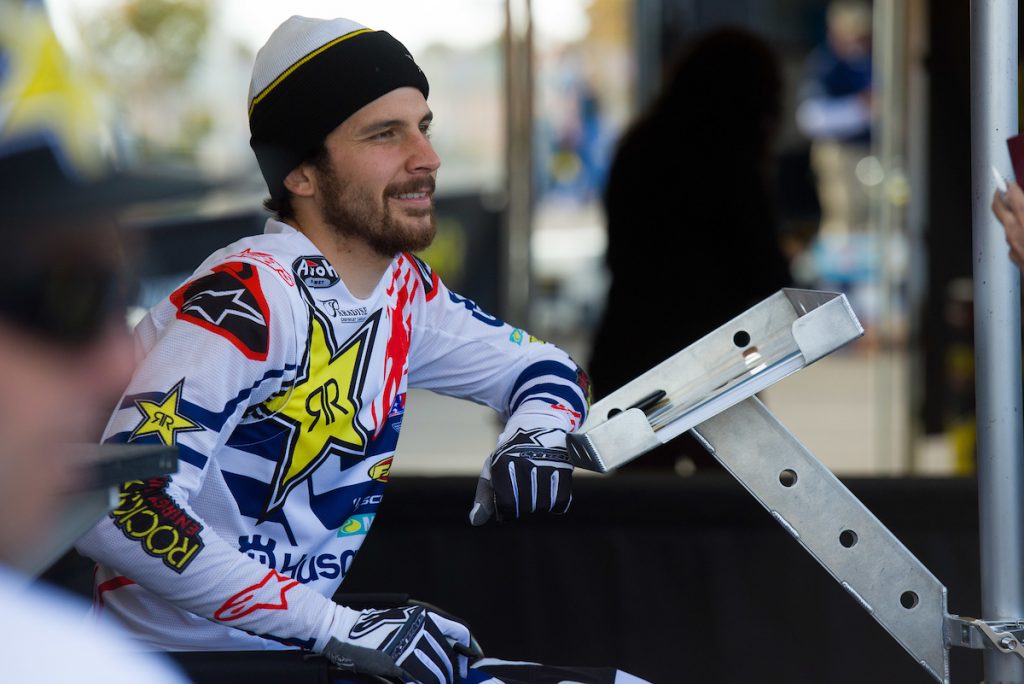 We've see 2018 Champion Jason Anderson exercise some pretty incredible current-hindsight and make a conscious choice to be ok with racing at the top tier while putting a great focus on enjoyment and longevity; fan interaction being a priority. This is highly admirable in my mind. He was recently part of that Baker's Factory ecosystem where absolute input and rev-limiter fitness are expected to push you over the top and it did just that for Jason in 2018. Having achieved that and being admittedly turned off by the distractions that come hand in hand with carrying the banner for the 450 SX Champion, for El Hombre to be honest with himself and decide he wants to enjoy a longer career as opposed to only being satisfied by the ultimate prize and feeling like a failure for anything else, that's a bold choice.
Eli is a different kind of introvert than Jason though and the trappings of requirements by the promoting bodies of Supercross don't strike me as something that will necessarily rub Eli the same negative way they did Jason; more of a distraction than a distaste.
I can't guess as to whether or not Eli even cares that he's built this personable-wall between he and the masses. Maybe all he cares about is winning and titles? Not everyone can be Jeremy McGrath where they win all the titles and are simultaneously universally referred to as the coolest Champion ever. In my mind though, with the 450 Supercross title checked off his list, all those 450 MX titles on his resume and climbing up the all time SX wins list like he is, he's proved EVERYTHING he could possibly need to as a legend of the sport. It's time to let your hair down a little and let the fan base know just how capable you are of being beloved.