The second round of the Lucas Oil Motocross Nationals was a full on mudder for the riders, but gave us fans some unpredictable action. I have been a part of a few mud races in my day and let me tell you, it takes a lot of physical strength to hold on to that extra heavy bike for 35 minutes. The sorest that I have ever been after a race was a full on mudder in Canada and I can tell you that the bike is at least 40 pounds heavier with all that mud packed to the machine. I know more than a few riders that were happy they were on the couch and not at LL's this past weekend. Here are some thoughts from the ranch part two.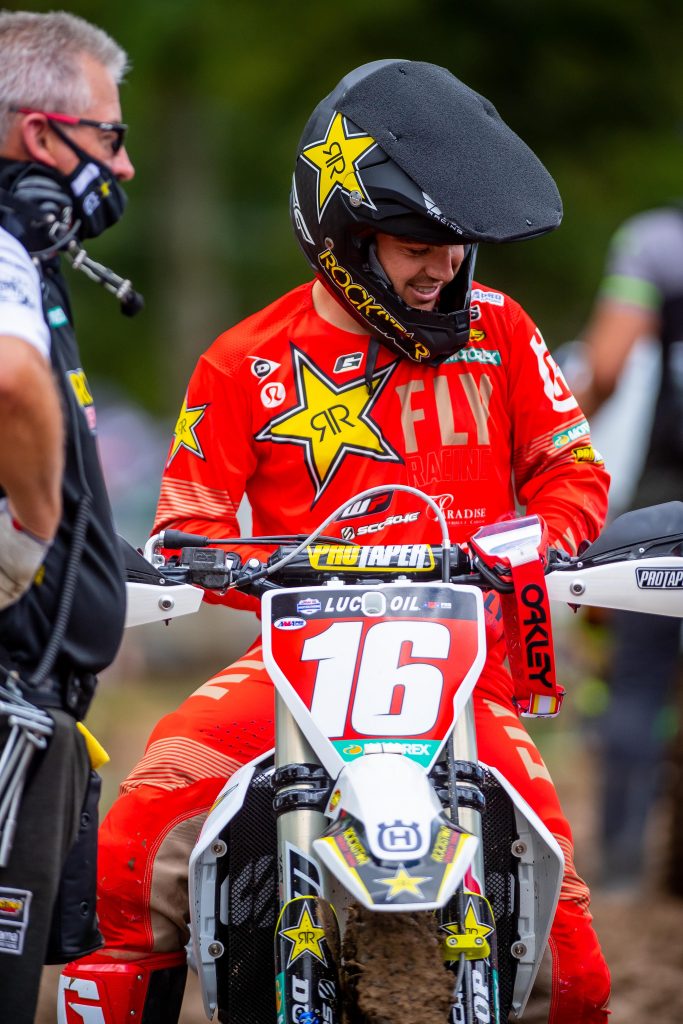 Osborne: I mean how could you not like Zach? The dude missed his practice because of a faulty fuel pump and he didn't freak out once. Unlike another rider that dropped his bike and walked away, Zach was calm, cool and collected in that tense moment. Oh yeah not only did he qualify 10th out of the B practice, he won the damn race! The mental strength is a side us fans rarely get to see, but I can tell you there were some negative thoughts creeping into Zach's head all day because of that morning practice session. To be able to overcome those demons and get the job done in a mud race is something special. Extend the points lead please!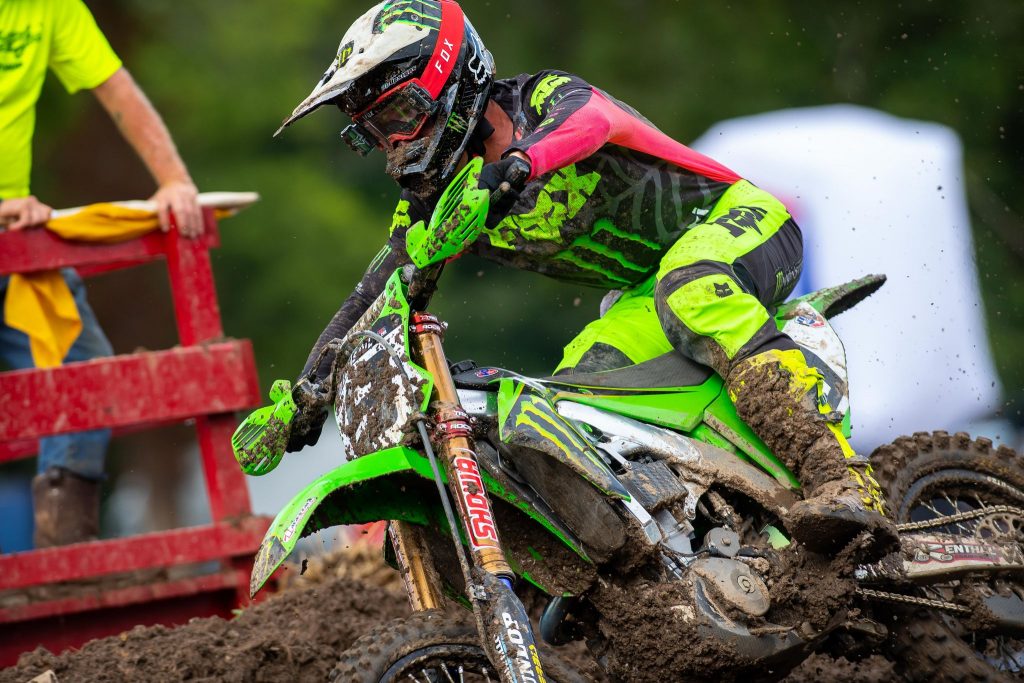 AC: Adam will win one of these things this year, count on it! Less mistakes from AC means a podium. If we get to a dry track and the likable Floridian makes no mistakes, he is fast enough to get the job done. I will say by Red Bud two, we will see a moto win.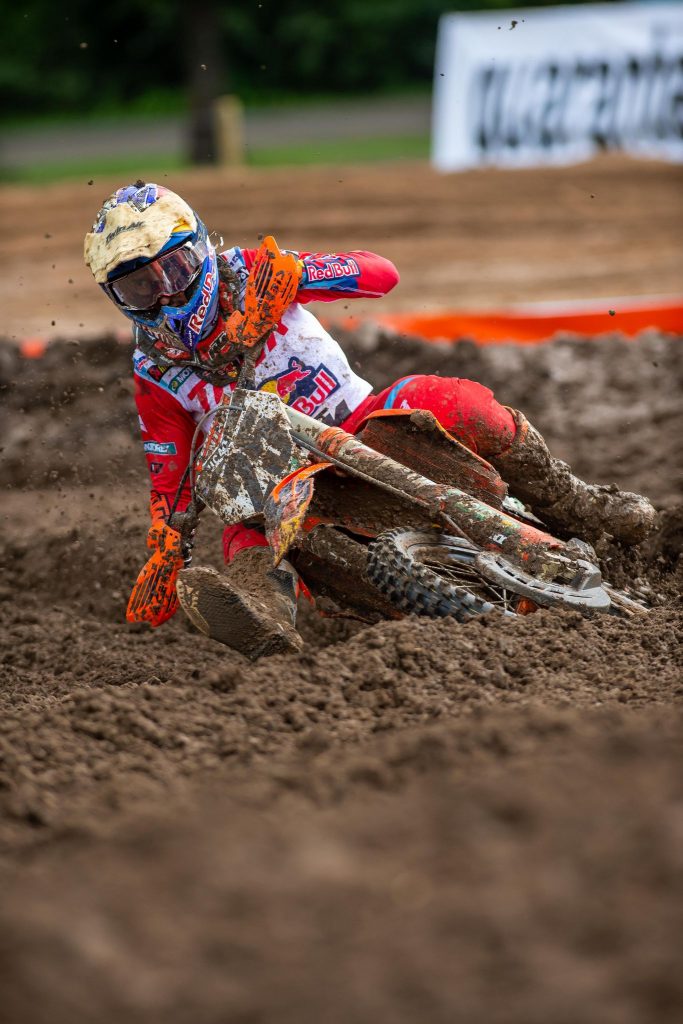 Marv: Shout out to Marvin for coming off a knee injury and being in the mix. Not easy to be away from racing, just jump back into it and then be a threat to win the overall on the last lap! It was tough to see Marvin's silky smooth style in the mud, but his throttle control is second to none so we knew he would be good right? Also, prayers to Ed Chavez (Musquin's motorhome driver) that was involved in a nasty mountain bike crash earlier in the week.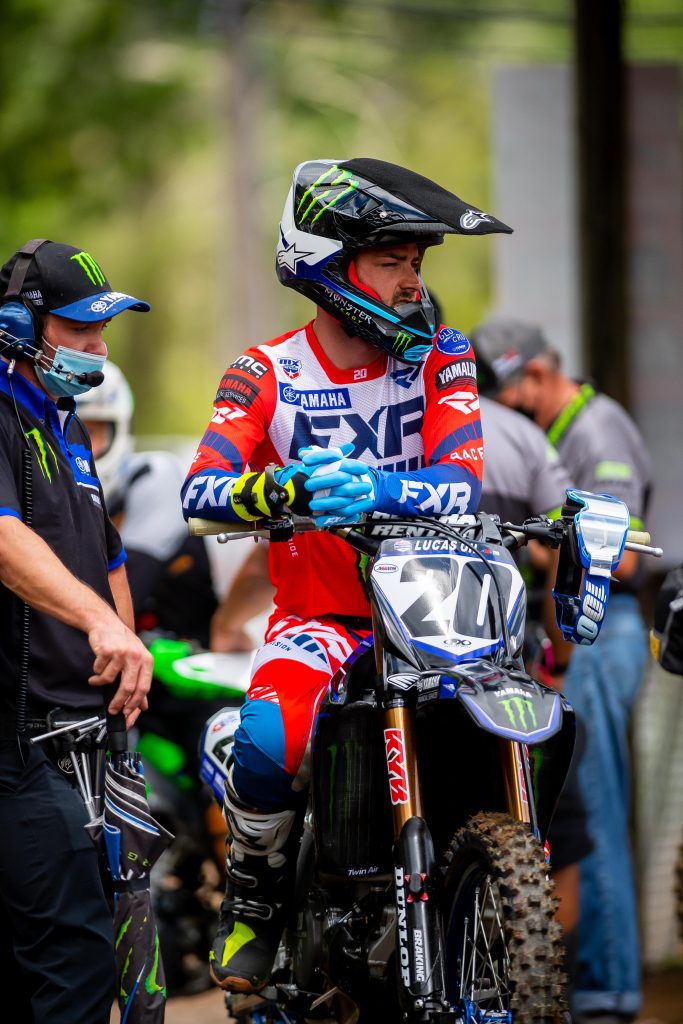 Tickle: I got to ride with Tickle a few times this past winter and I could see that he was putting in the work. There was even a point in time where I was going to let him borrow one of my test bikes just so he could ride during the week. From getting a JGR Suzuki ride, to not having a practice bike and then getting a second place on a factory Yamaha is a testament to the drive this dude has. The Yamaha suits Tickle's style a hell of a lot better than it does Barcia.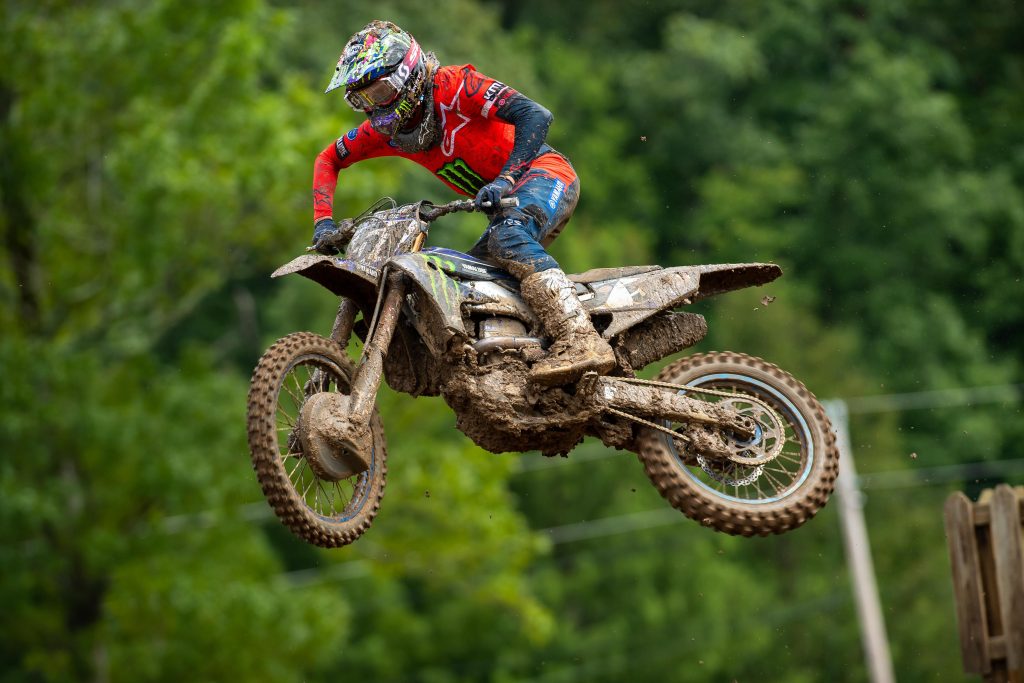 Barcia: A 30 second lead in moto one! These LL conditions were tailor made for the Yamaha and Barcia. What's odd to me is that Barcia can get good starts when it's muddy, but when the track is fairly dry, he doesn't. The Yamaha has been getting a bad rap in the racing world for a little while, but I do know from the inside that the bike is improved and much easier to ride for Barcia and Tickle. Yes, RV should get some credit, but there is also another test rider who has been helping the team. Steven Tokarski is Yamaha's in house R&D guy and he also has been alongside RV on this journey. Barcia looks to be going to Gas Gas next year and I think that engine platform as well as chassis will suit him much better than the Yamaha. Some riders adapt to other machines better than others. It doesn't matter which color you're on, they each have a distinct character about them and some riders can adapt, some can't fully. It's a tough position to be in on both sides, rider and team.
Rodbell: Don't know much about the dude besides he was training at A-Ray's all week then he goes and gets a top ten? Maybe A-Ray needs to take notes? Congrats to Rodbell. A top ten at a muddy national is a huge accomplishment. Look, I couldn't even find a photo of the guy!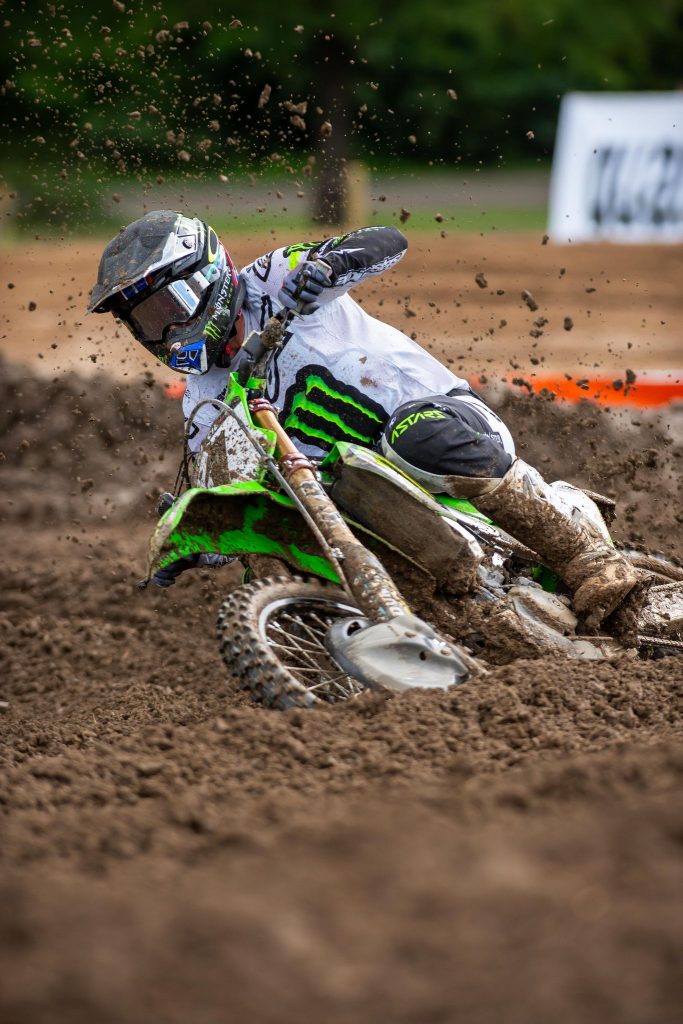 Tomac: Tough luck for the reigning champ! A couple mechanicals really screwed his championship hunt up this week. I understand how frustrating it can be, but to just drop the bike and walk away seems kind of un-necessary. I know Tomac could care less about what we all think of his on/off track antics, but maybe just wait a couple seconds until your dad can grab the bars. I do think that Tomac can turn this around, but the team will have to figure some things out to make the bike last in deeper conditions. Especially since Tomac is extremely hard on that clutch and throttle life.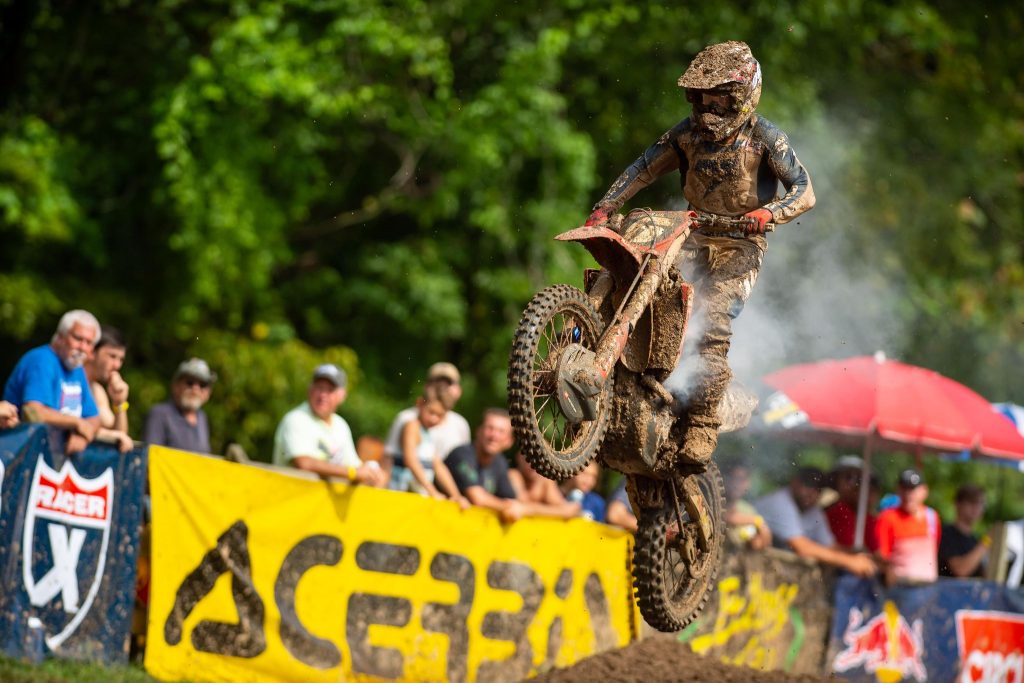 J-Mart: What a comeback story this is right? Where is Kyle Cowling when we need him? Think about how crazy our sport is. Jeremy has a major crash, had to learn how to re-walk again, then he gets a real job at a dealership and now wins his first national motocross since his injury two years ago. UNREAL! The GEICO Honda of Martin looked to be hurting the last ten minutes of that second moto, but J-Mart went into survival mode to limp her in for the overall! Pretty cool feeling to share the podium with your brother and know that you are the man once again! TOUGH SOB!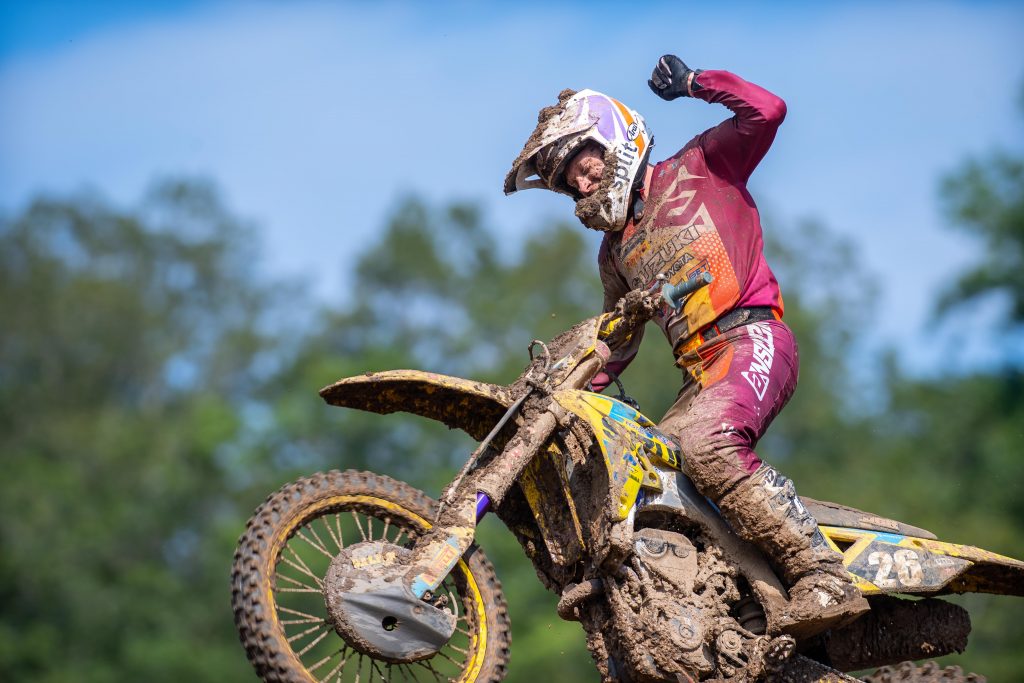 A-Mart: As happy as I was for J-Mart, I was more excited for Alex and the JGR Suzuki team! An RM-Z 250 won a moto people! A 6,000 dollar machine won a professional motocross! A muddy race at that! If it wasn't for Alex's crash the first moto, I think he could have been our overall winner! People talk trash on the RM-Z250 as well as JGR, but to me the whole package (minus not having an e-start) is a very good machine. I mean Alex has been getting great starts and you can't get great starts with a slow POS. This second moto win should help Alex's mindset when we get to future races and he finds himself in the front. Now that he knows he can win again, less mistakes are usually the norm.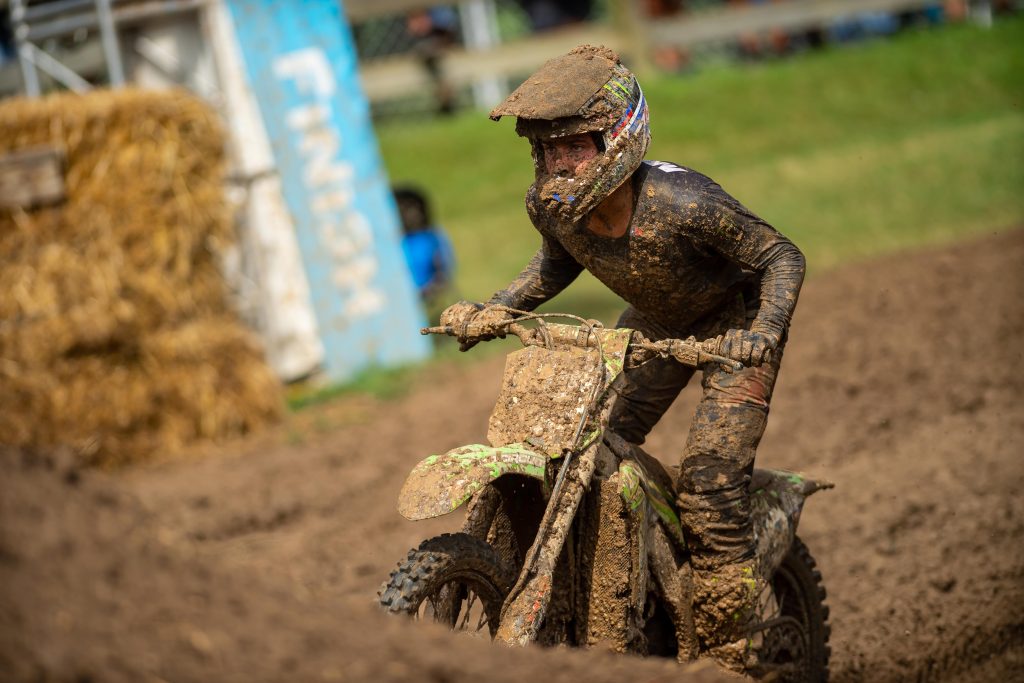 McAdoo: Mac has been riding great. We know he is fast and hangs it out, but it's nice to see some of the things Nick Wey is pounding into his head is working. I see a lot smoother Mac with the same aggression yet less mistakes. A podium will be coming soon, so hopefully he has a bet with his girlfriend, that if he podiums a race he gets something special and it will pay off! If he doesn't maybe you should kid. Maybe you should. Thank me later.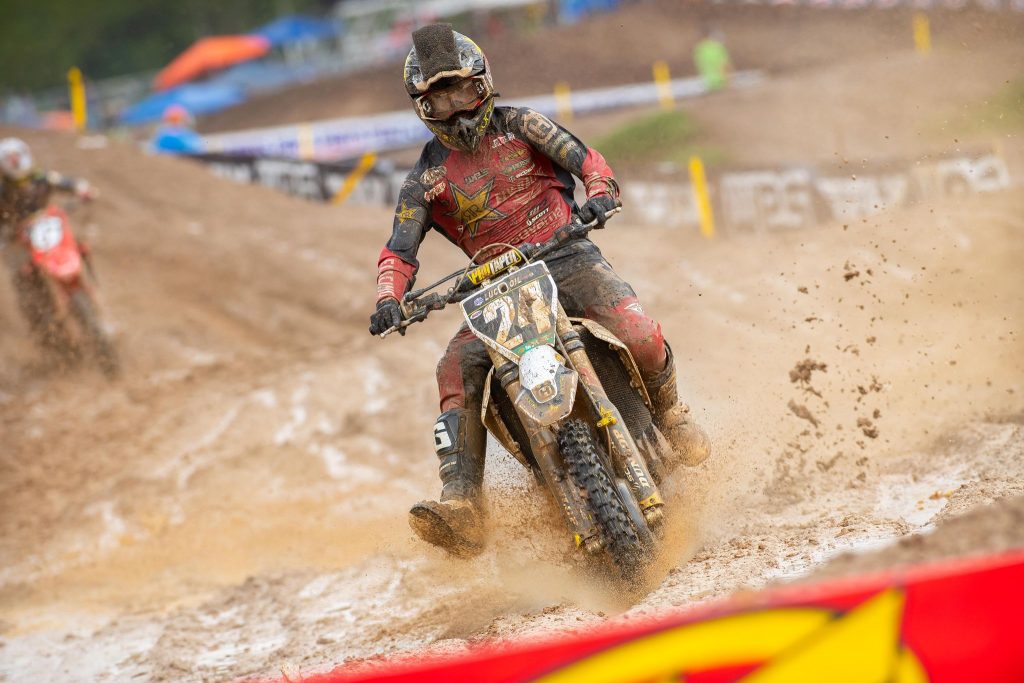 Hampshire: RJ is the real deal in 2020 people! It's funny how some people say a bike change doesn't matter. They say you are who you are and the color of the bike shouldn't matter on the results sheet. To that I say exhibit A, enter RJ Hampshire. RJ has a bike "he" loves and an environment that "he" loves. It doesn't matter what "we" think. It matter what he "feels". Those things are a crucial part in a top athlete's success. I also think having a wife and kid fits his lifestyle, so all of those aspects in his life have been put in place, for him to be a podium guy every week! #Homelife 
Stank: Props to Stank-Dog for his 10th place finish in the first moto and if it wasn't for a bike failure the second moto, he might have had a top ten overall! Puff, puff, passing his way past 18 year olds for a top ten. Boom!