Adam Cianciarulo has arguably been the fastest 450 rider in pro motocross since round 1 of last years shortened season. He's led laps in 13 of the last 20 motos, led the most laps (135), been fastest qualifier 3x, fastest in 4 motos, and the fastest rider of the day 3x. He's got the speed, but during this same span he doesn't have the most wins nor a championship. It's because he's only finished better in the 2nd moto in 1 out of 10 attempts. He's actually lost positions in 8 of 10 2nd motos dating back to round 1 of 2020.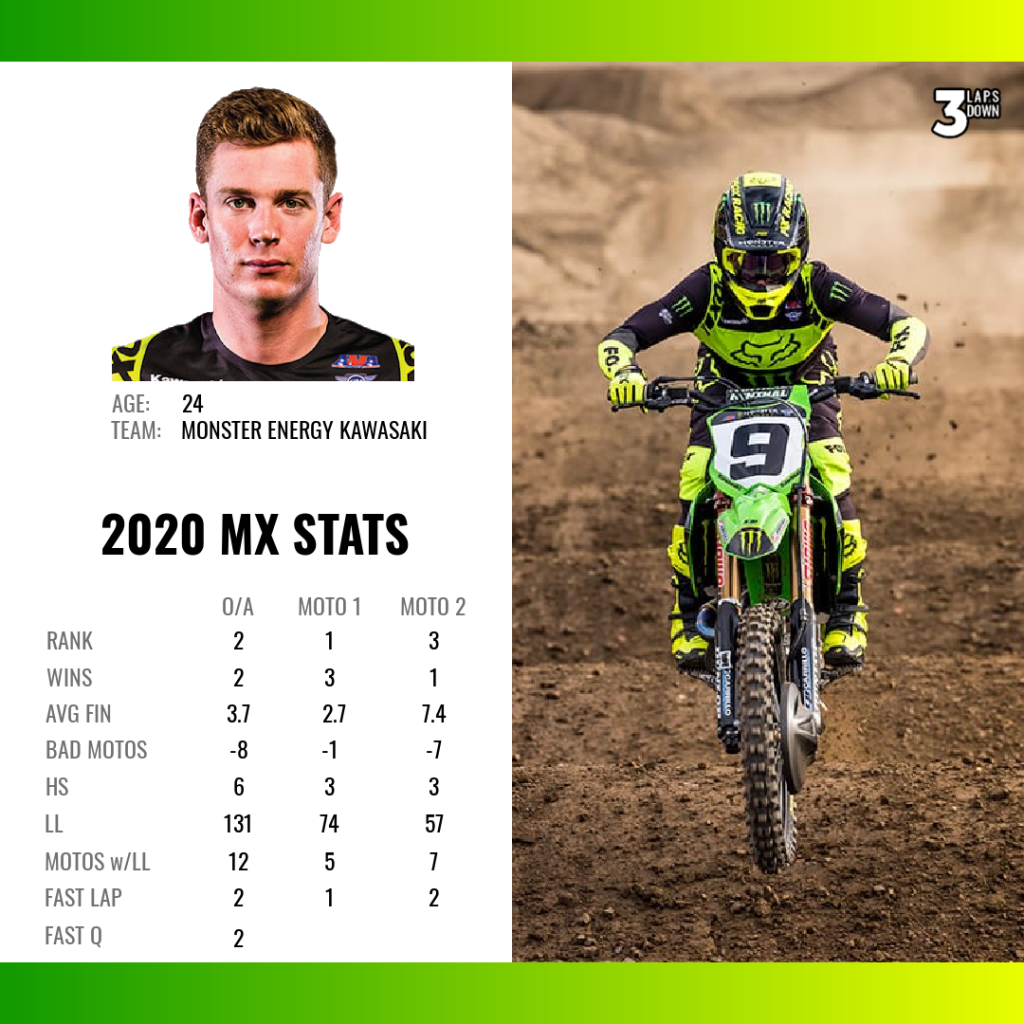 Photo Credit: Octopi Media
The challenge for Adam Cianciarulo is the second moto matters more. Since 1990, 23 of the 31 champions had better finishes in the second moto (32 of 49 all-time). The first and second motos pay the same amount of points, but beating your competition in the 2nd moto is an alpha statement. Beat them in the first moto, they only have to live with it for an hour. Beat them in the second moto and they've got something to ponder for the entire week. It's one thing to head back to Baker's Factory or the Sandbox and grind motos in 90 degree heat each week. It's a lot worse knowing you got beat by your competition in the 2nd moto. Over the long haul of a season, that's a mental beating.
Eli Tomac most recently delivered dominating second moto performances to win championships. In his run of 3 championships from 2017-2019, he averaged 3.9 in the first moto and 2.8 in the second motos. In 2019, he finished 3.1 in the first motos and 1.8 in the second motos. Eli also won over 20% more 2nd motos – 21 first moto wins vs 27 second moto wins. During his championship streak he was at his best when it mattered most – the 2nd moto – that's why he's a 3x champion.
Ricky Carmichael averaged 2.0 in the first moto and 1.7 in the second moto in the 450's. While he was dominating in the first moto, he won 77 of 88 second motos in 7.5 years! That's only 11 second motos he didn't win – one of those was a DNS, six of them were 2nd place, one 3rd place, two 4th place, and one 12th place. Ricky Carmichael ushered in the era of fitness and dominated his competition in the second moto. He's a 7x 450 champion because he dominated the 2nd motos.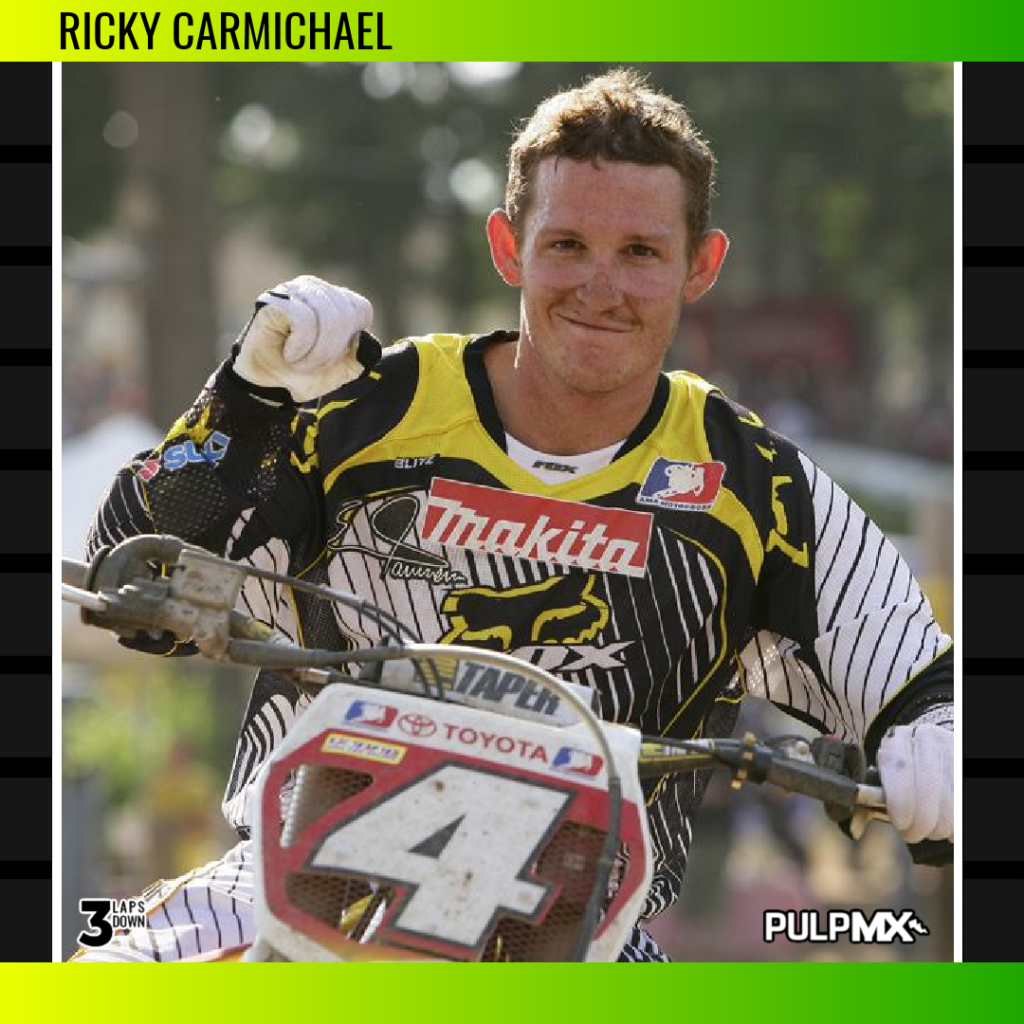 Photo Credit: Simon Cudby
Adam Cianciarulo has raced in 10 450 races and finished worse in 9 of 10 second motos. Ricky Carmichael finished worse in 6 of 88 motos and he only finished off the top step of the podium 11 times in the second moto. Comparing anyone to Ricky Carmichael is obviously unfair. But Ricky's dominance provides a script for how to win championships. For Adam Cianciarulo, the last piece to his title script is dominating 2nd motos.
Got stats questions? Hit me up on Instagram or Twitter @3lapsdown.