Thanks to J.C Medeiros, we've got a little image gallery from yesterday's race in Lakewood.

Thanks to J.C Medeiros, we've got a little image gallery from yesterday's race in Lakewood.
Photo's By: J.C. Medeiros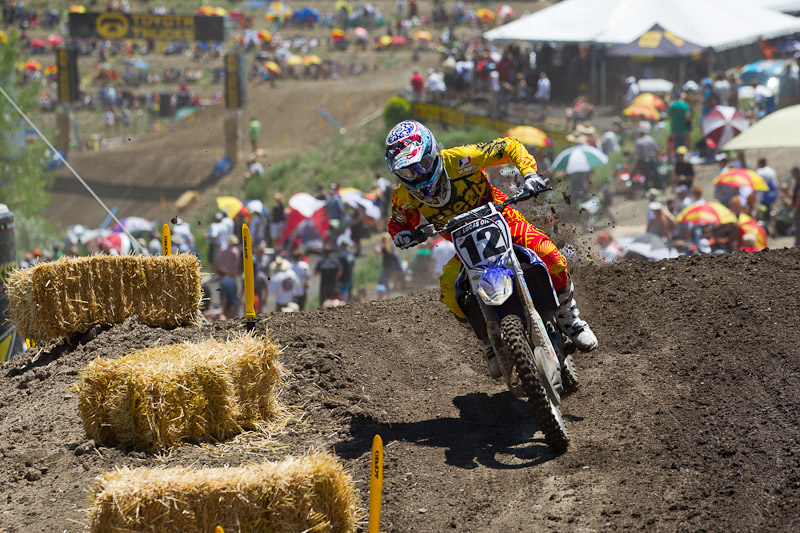 Tommy Hahn and I were discussing his options for next year in the morning when he mentioned that he better pick it up or no one would want to hire him. Then he fell in the first turn in the first moto and things looked bleak. He rode a great race to end up 11th and second moto, he was fifth for his best finish of the year.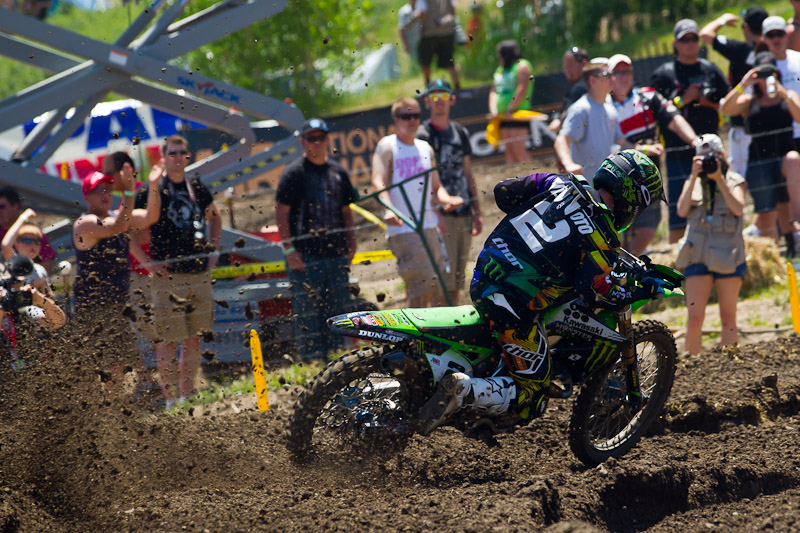 RV went 1-2 for the tie but more importantly to him, he made up valuable points on Reed in the championship.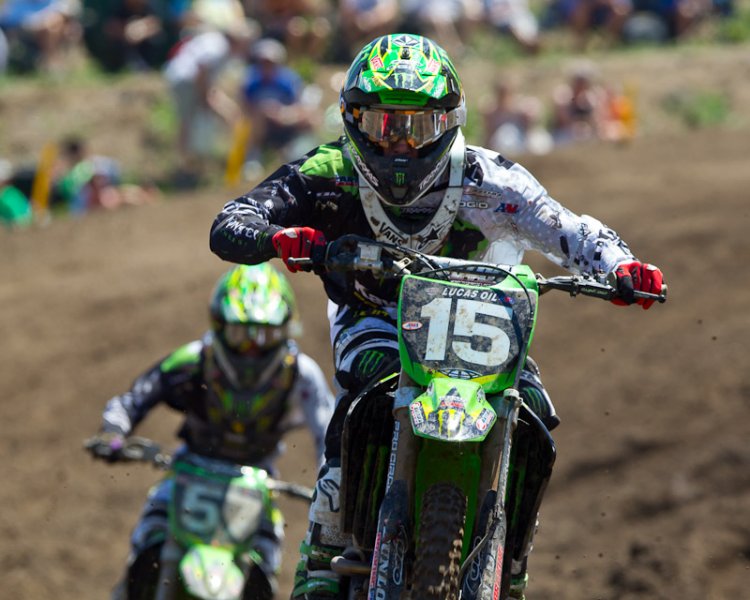 The red gloves with a green bike can only mean one thing, that it's Dean Wilson charging hard. Dean-O had a good day but Baggett was a little better.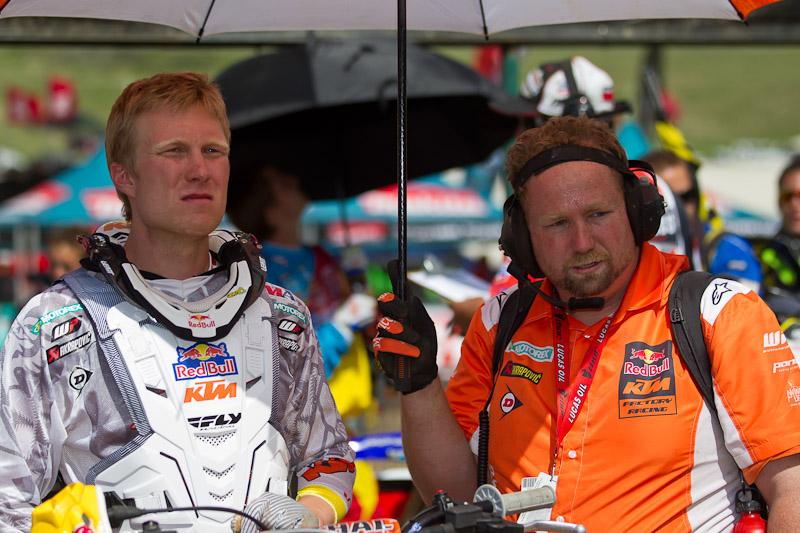 Short and Frankie- the superteam await the start of the moto.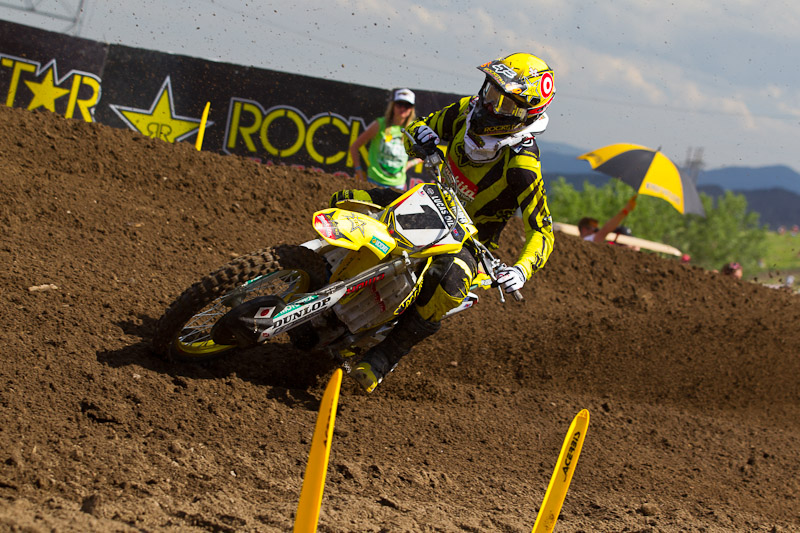 Ryan Dungey had done everything a guy could do without actually winning a race this year so his 2-1 score for the overall had to feel pretty good.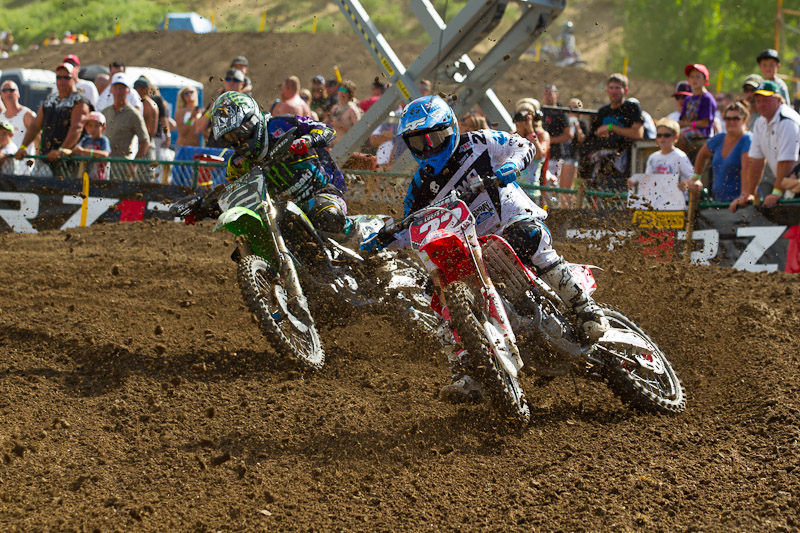 Great shot by J.C right here as Reed tries to hold off RV. When Reedy holeshot the second moto, I had flashes of last week's comeback ride but it was not to be.
A lot of season bests in Lakewood including by this guy Eli Tomac. I was talking to Eli before the day started and he said he never really raced Lakewood very much, he lives far away and would race in AZ mostly as a kid. He said something about the four corners.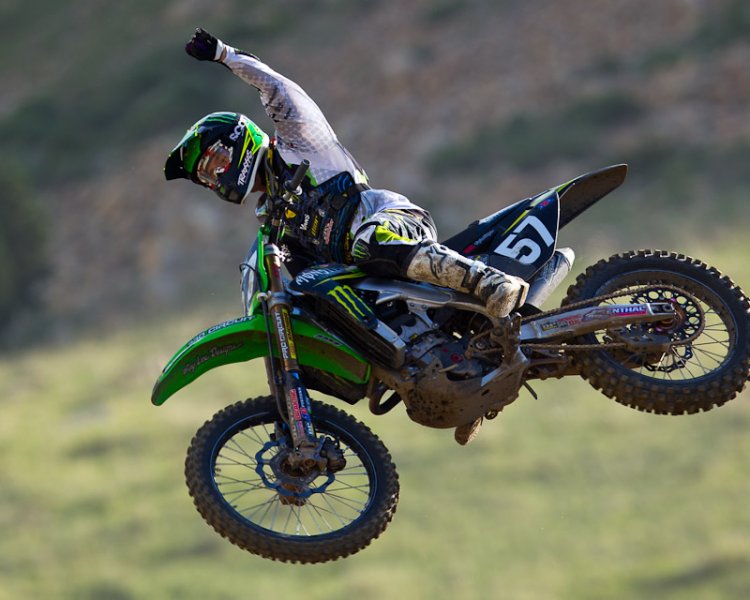 El Chupacabra Blake Baggett was dominating on this day. Baggett has the speed and stamina to win this thing, he just has to avoid the good race/bad race thing.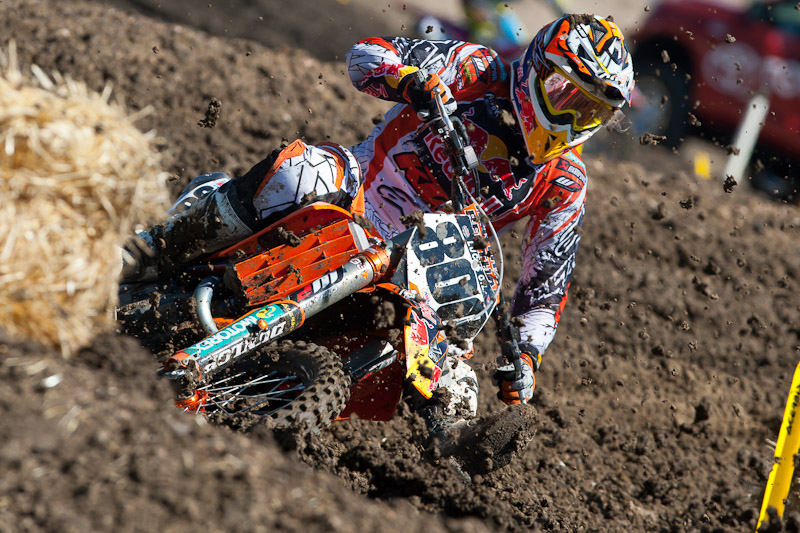 The 800 was in a fierce battle in the first moto and ended up fifth. Second moto, first lap he collided with another rider and crashed out.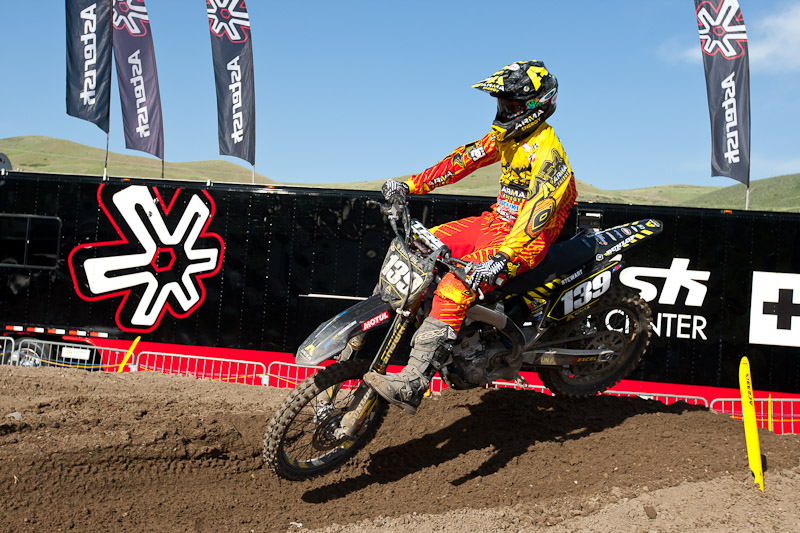 Malcolm "Mookie" Stewart had his best race of the year in Colorado. Mookie looked good out there.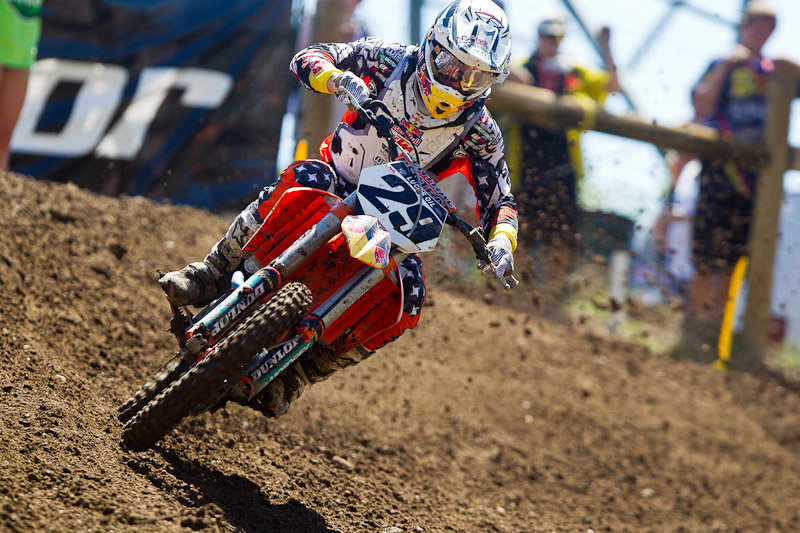 Shorty had his best national of the year in his home state getting fifth overall.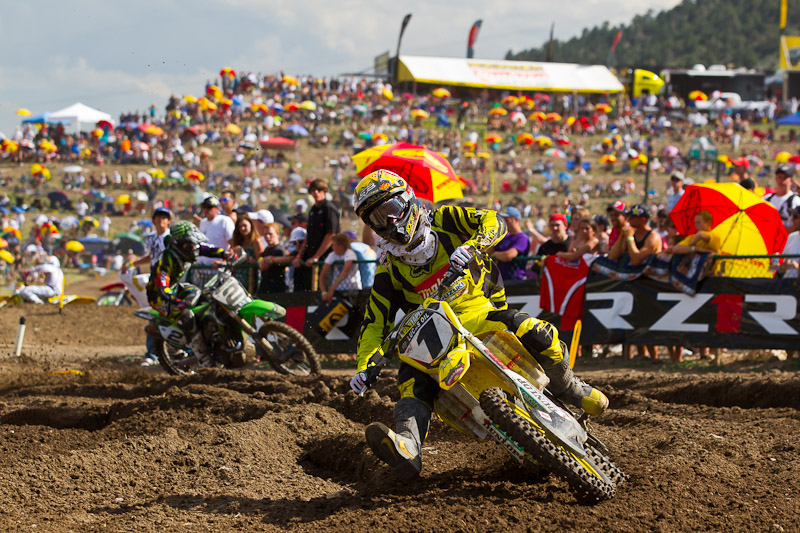 Try as he might to chase him down in the second moto, Villopoto would have to settle for second on this day. Ryan Dungey rode a great race to win his first national of the year.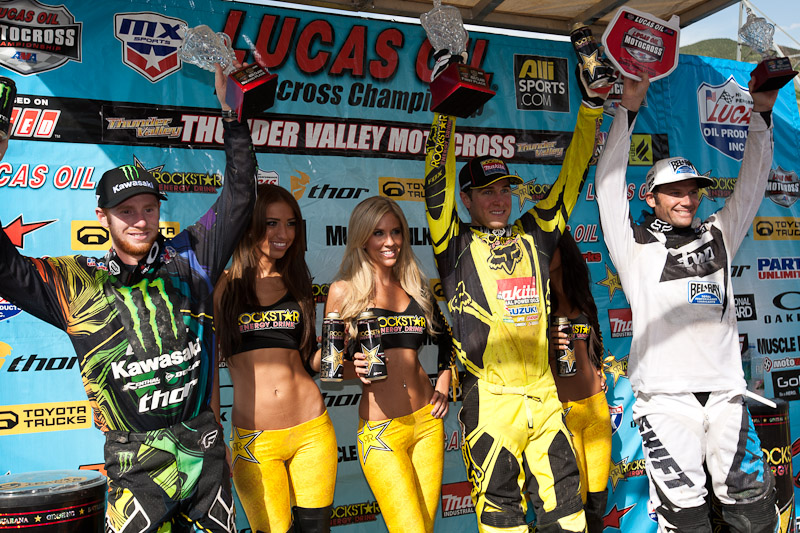 They're all winners in my books!