Moser is back for a look at the racers who just missed out on the mains in Vegas. Will he do something for the outdoors? We have no idea.

Moser is back for a look at the racers who just missed out on the mains in Vegas. Will he do something for the outdoors? We have no idea.
Just Short Vol. 17
By: Moser
Photos by: Jamie Lissimore
All good things must come to an end, even Just Short articles, there is no need for tears we had a good run. A lot of people didn't think I could make it a full Supercross season, but I'm a 4x Ironman and if there is one thing I can do it's go the distance. I'd like to thank Matthes for letting me run this Short article every week and for believing in me to get it in on time each and every week all season. He never doubted me and much like Tim Ferry mentors Ashley Fiolek to be a WMA motocross star, Matthes has helped me reach greatness in journalism.
It's great to be considered part of the Pulpmx family, thank you to Swizzle for posting this every week and to James Lissimore for all the photos I used in Just Short through-out the season. Looking back I don't have too many regrets, I wish I could remember the interview I did with Top Jimmy in Seattle but lost interviews are bound to happen even with journalists that are the utmost professional. I think Matthes only threatened to fire a couple times for a few "accidental" spelling errors and a tip a slipped in there once. The one rider that got away that I would have liked to feature was Pulpmx fan favorite JT$ he came within a couple corners of coming up Just Short, I guess it just wasn't meant to be. Just Short will be on hiatus for the summer as I don't feel the format will work that well with the outdoors, and let's be honest how many people really read this. We're currently in heated contract negotiations for Just Short "coming" back next year and/or doing another Short weekly article for the summer, but it's really in the lawyers hands at this point. Just remember nobody can take away our Just Short memories and as my buddy from down under O'Rouke has proved time and time again nothing is ever really deleted from the Internet.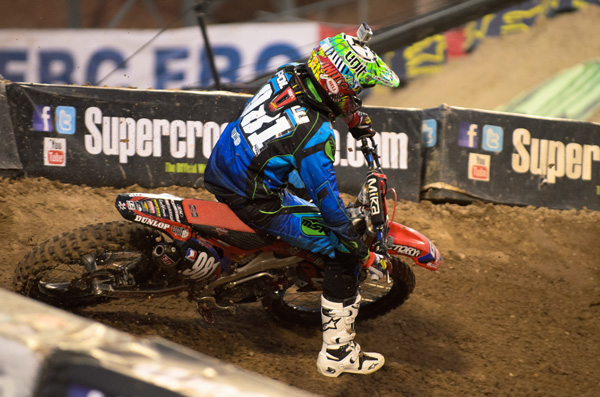 #981 Austin Politelli: Nothing beats the Politelli your grandma used to make.
#981 Austin Politelli – Hammer Nutrition/CHP/C4mx/Dunlop/Factory backing/Cycra/Hinson
Politelli joins an elite group of riders that had the honor of getting featured not once but twice in Just Short this season. I'm sure you didn't miss Just Short Vol. 11 where he was featured previously but if you happened to have a few to many cocktails or someone spiked your water and missed it I understand it could happen to anyone. I'm going to shamelessly promote myself by posting a link to my own article in my artilce for my previous article on Politelli. http://www.pulpmx.com/stories/just–short–vol11
As usual my research assistant Google came through with some information I didn't know about Politelli, he won the 2012 Prince of Dortmund in Germany, by winning 5 out of 6 motos, thanks Google I can always count on you. I don't know what rules apply to the VFW of motocross testing groups the MXA wrecking crew but apparently Politelli helped with the 250F 2012 shootout. This raises more questions than answers really. Did he get to wear an orange helmet? Who gets to wear the orange helmets anyways? Do you get to keep the helmet once you get one or do you have to share them? What's the story behind the orange helmet? Is there some type of hazing process to become a part of the wrecking crew? I imagine it's like a fraternity so you probably have to do a lap naked or clean every ones bike with a toothbrush while wearing only the orange helmet. I haven't subscribed to MXA since RacerX hit the scene so I can't tell who which bike Politelli thought was the best and with the MXA wrecking crew you don't speak unless spoken to, so whatever Politelli's opinions were on the bikes was likely manipulated and rephrased accordingly to meet the orange helmet shootout guidelines.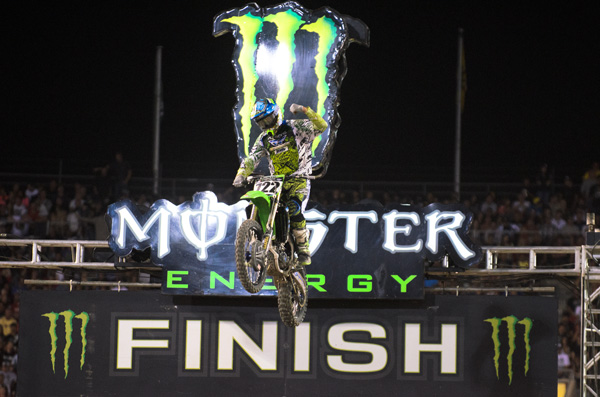 #722 Adam Enticknap: Must be fist pumping because he's getting featured in Just Short
#722 Adam Enticknap – Humphreys racing/Ted Parks/Fly/Pro Circuit/Motoconcepts/PMP/Rent
Enticknap? You just can't make this stuff up, and I thought I had mouthful of a last name (which I will not be printing here because of all you crazy stalker fans out there). I have never heard of Enticknap but I can't stop repeating the name in my head En tick nap, I think it's three syllables but sometimes the "n" is silent like in Pam, Pan, or Pamn. Random info I came across, there is a decent pursed night race near Washougal the week of the national at PIR and apparently last year Enticknap was trying to race a clapped out Honda and when Motoconcepts Mike Genova saw it he offered to let Enticknap ride one of their Yamaha 450's, no word on whether Genova was in a hot tub and/or was smoking a cigar at the time of this offer.
Of course the last guy of the season is going to be difficult I can't find anything on this guy, my assistant is letting me down, damn you Google. Well for those of you on Facebook make sure and check out Enticknap page because I go my own way and am not on Facebook but it appears Enticknap is on there. Enticknap raced in that H&H privateer shootout race in Vegas they had last year and placed 18th out of 42 riders, you never know when this trivia may come in handy. Seriously this guy doesn't even exist online, how is that even possible, every time I take a piss I post a picture of it on twitter how is there nothing about this dude on the world wide web. This will give you some idea of how much information about Enticknap Google can find, it references him as the star rider on Moto Star racing myspace page, yup the dude doesn't exist. Hey Enticknap, no disrespect but I hope this Short article helps get you some more publicity because it looks like you could need it.
Honorable Mention:
#831 Ryan Smith – Yoshimura/Arai/EVS/Oneal/Scott/GBMXSchool/RoosterfishMX
Ryan was featured last week in Just Short (badass with the pink beard) he qualified in Las Vegas and had is career best finish of 13th (I think it was 13th I saw it on twitter earlier this week) give him a follow he posts some funny stuff @Smith831)
Thanks for reading this Short recognition of the guys that almost made it, Moser
Please send compliments, complaints and porn spam to jasonw@racerxill.com