We just figured why not?

We just figured why not?
Chris Blose and Pulpmx Show Two-Stroke it to Hangtown!
The Pulpmx Show is pleased and proud to announce that its backing Chris Blose this weekend as he lines up at the Lucas Oil Hangtown AMA National this weekend. Blose, from Phoenix, Arizona, will take the gate in the 450 class on the #47 Yamaha YZ250 two-stroke in a show of bravado and balls. After a injury-filled supercross series, Blose is looking for redemption at Hangtown and if nothing else, he'll get lots of cheers there.
"I know that being on a two-stroke is going to be a disadvantage but I'm going in with realistic expectations" says Blose "I want to score points in each moto, that's the goal. I've been testing on the bike and I feel pretty good but yeah, it's going to be tough."
"My co-host Kenny Watson brought this opportunity to me and we decided that this would be a cool thing to do for Chris" said Steve Matthes "We're pumped to do this and if he makes the podium, it will be great exposure for us! Actually we wish him luck, he's gonna need it!"
Blose is looking for a ride for the rest of the nationals and hoping to open some eyes as the sweet sound of a two-stroke fills the air around Hangtown. Cheer him on folks, it's a rare sight indeed.
Chris would like to thank the following sponsors for helping out in this effort.- PULPMX, FOCUS Apparel, Blose Designs, FOX, The Pit Enterprise, DEFT Family, 100% and Rockford Fosgate.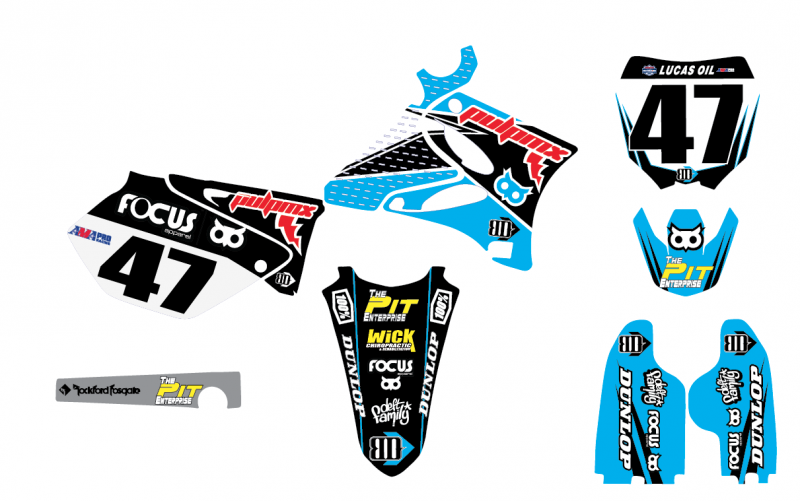 We like the look! Go Blose go!