A look at those that came up Just Short in San Diego.
A look at those that came up Just Short in San Diego.
Just Short Vol. 3 #6
By: Moser
Photos: Thee James Lissimore
Do you know what day it is? Do you know what day it is? That's right it's hump day. Also known as the day we tip our hat to the riders that came up Just Short of qualifying in the whales vagina.
#383 – Brandon Rangel
Did you know Brandon has a brother? I didn't know either until I noticed Rangel Bros Racing listed as a sponsor on the score sheet. I was curious, actually I mean I was doing "journalistic" research and went to www.rangelbrosracing.com If his brother Ryan looks familiar it would be because Ryan is his twin brother. They both race by the way, hence the Bros racing in Rangel Bros Racing.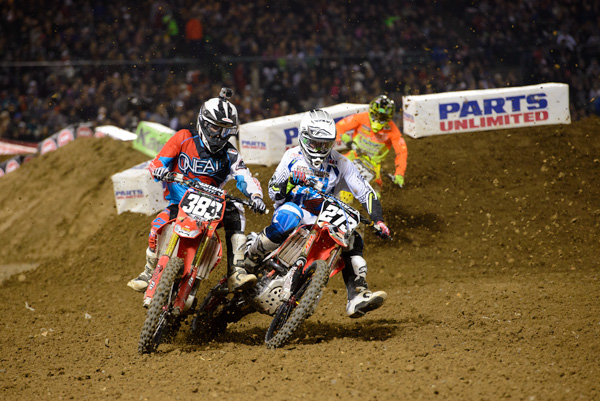 Rangel (#383) came oh so close to the main event in San Diego.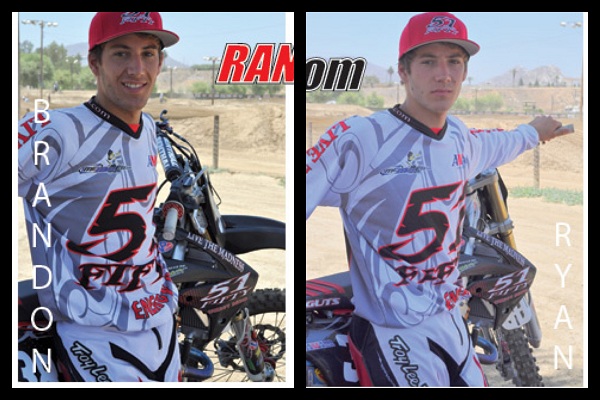 Guess which brother is which. Brandon is wearing a red hat. Ryan is wearing a white jersey and pants. Brandon likes to smile, Ryan doesn't like to smile. (Hint their name is in their picture)
#415 – Nick Schmidt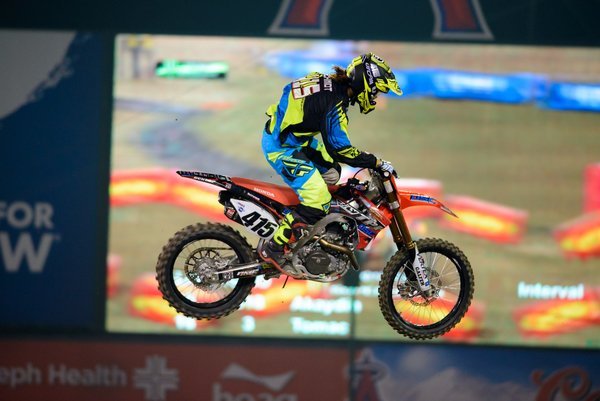 The Milestone Assassin has been in a few mains this year and now he's missed a few as well.
Schmidt has joined the elite club of back to back Just Short features. No doubt he is super pumped. Hopefully the phrase long hair don't care rings true, because lets be honest it sucks to miss the main two weeks in a row by one spot. I expressed my frustration last week that Schmidt doesn't have an Instagram account, maybe he is too busy combing his hair. Thanks again to Schmidts mom @misty_bee for providing me with #milestoneassassin content last week. This week Schmidts fiancé @tawnichristine whom is "private" on Instagram luckily accepted me so I have something to write about. If @tawnichritine did let me follower her plan be was to just run pictures of hair flowing out of the back of helmets.
Instagram Emulation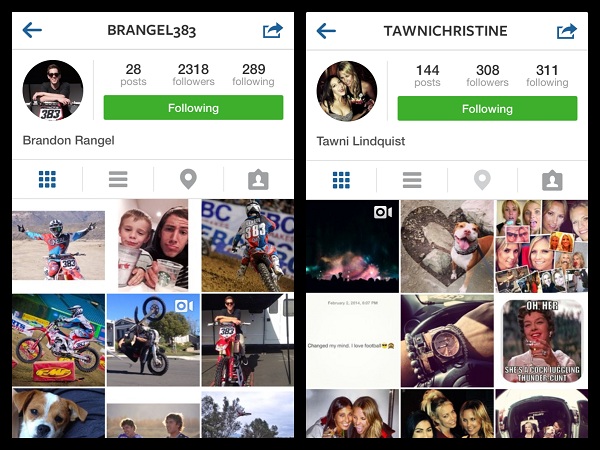 Stats: Brandon has over 2,300 followers but only 28 pictures posted. The only way this makes sense is if he's buying followers. Future Mrs. Schmidt has a much more balanced, followers/pictures/following ratio, she also has a lot more cleavage in her profile picture then Brandon so she wins by default.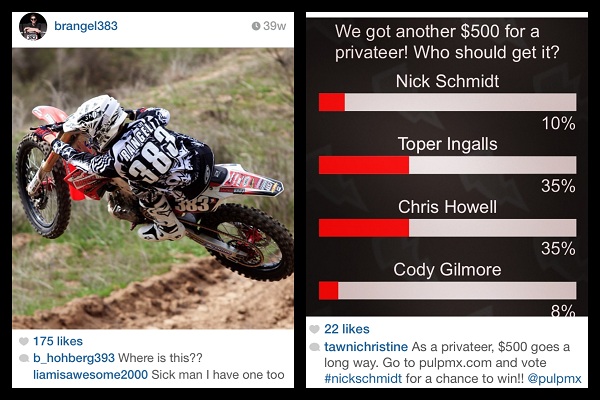 Whip: Nice whip here by Brandon, a little too zoomed in for my liking as I prefer some more perspective, but still well done. No Schmidt bike whip pictures but he did get whipped in the PulpMX poll. This was a little surprising seeing how Matthes won't stop talking about his hair.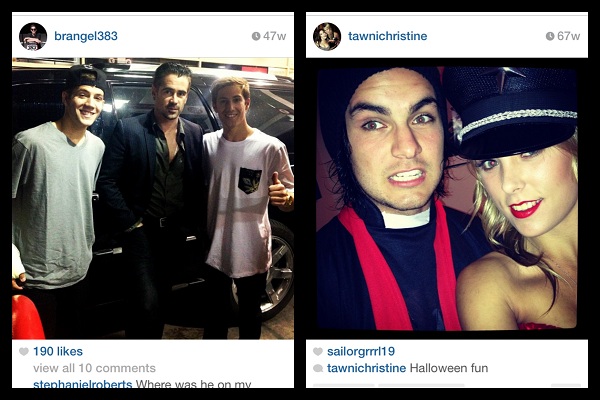 Costume: Amazing costume Brandon is wearing he looks just like Colin Farrell, I bet the girls were all over him that night. The Dirty priest costume by Schmidt here is a classic Halloween favorite.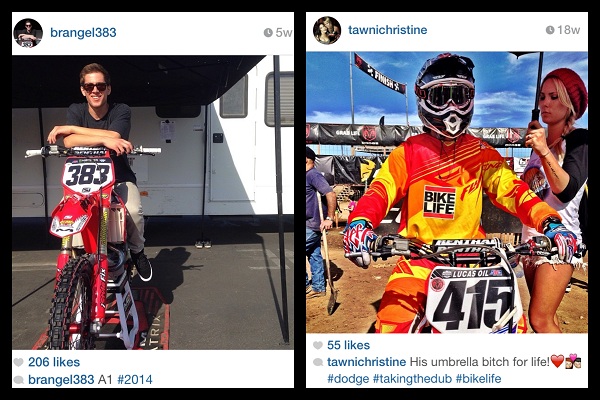 Bike Pose: Why so serious with the crossed arms Brandon, all business. If you bring an "umbrella bitch" with you down to the starting line you basically have the race won before the gate drops. Which reminds me of a guy I used to race who would bring his sister down to sweep his gate in a bikini top, very distracting as a teenager and uncomfortable to straddle the tank.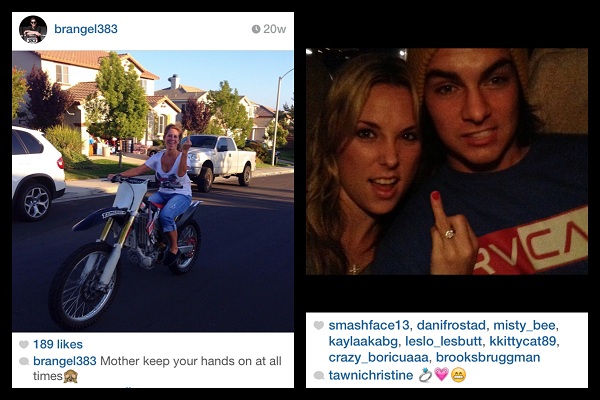 Flipping the bird: My mom is awesome, we always have a great time no matter what we are doing together. I can see that Brandons mom is also awesome, riding around the neighborhood no helmet flipping people off. One of the best "We're engaged" pictures I've ever seen.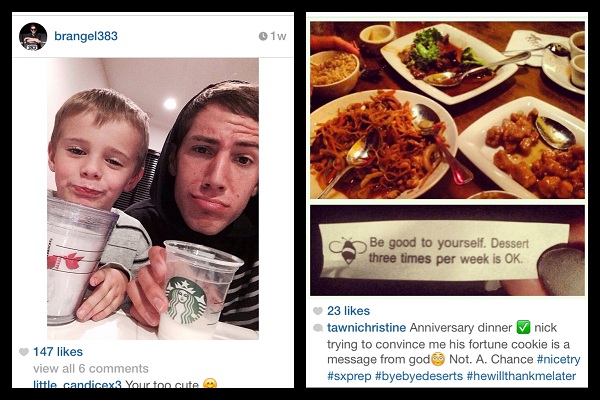 Food: Milk, sweet mothers nectar, now I'm thirsty and I want an Oreo. Where is the saki to go with all that Chinese food?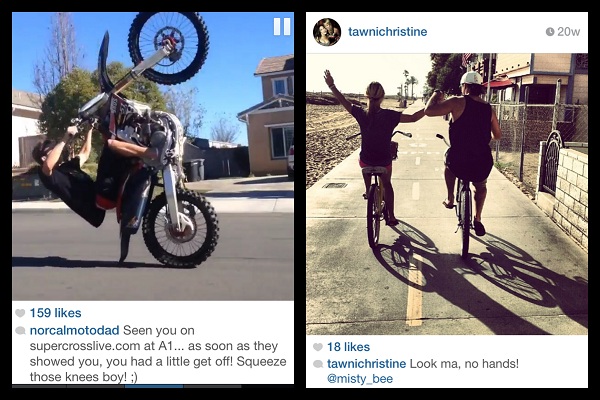 Wheelie: If this pro supercross racing thing doesn't work out maybe the Baltimore wheelie boys are hiring. You caught me, this isn't a wheelie but it's a no hander, close enough.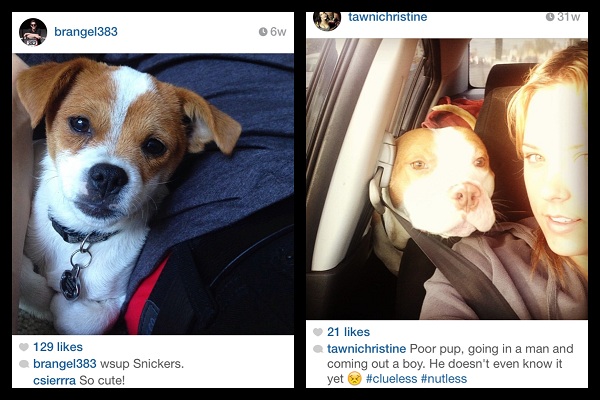 Pet: I can't decide if I like the name Snickers or not for a dog. Clippy Clippy for the poor Schmidt pooch.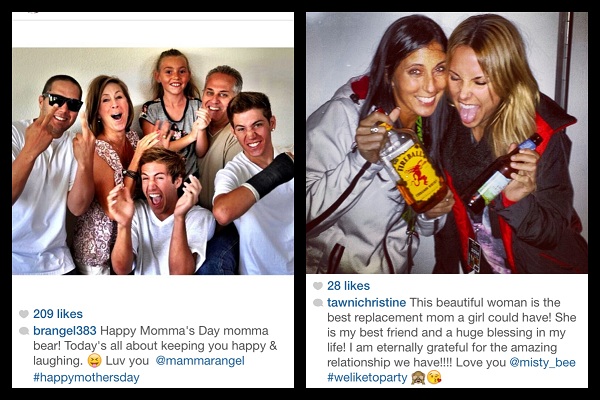 Family: The Rangel family looks like a good time. The Schmidt family looks like a GREAT time.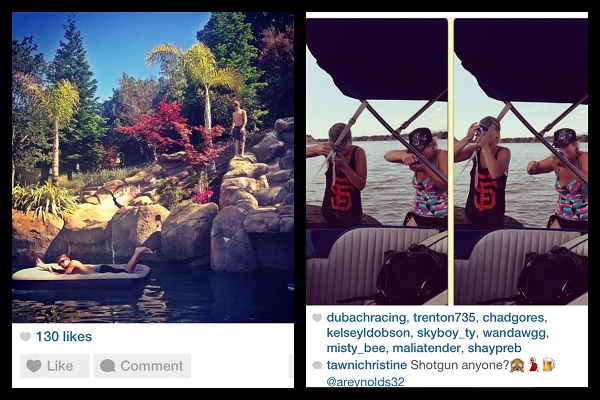 Summertime: Would you rather cannonball with Brandon or shotgun with future Mrs. Schmidt?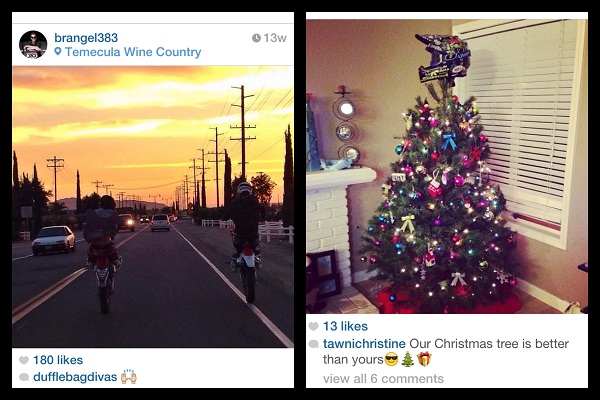 Random: Sunset wheelies in the street and moto themed Christmas tree doesn't get any more random than that.
Thanks for reading please send any and all comments to jasonw@racerxill.com