Doing my best at taking notes, here are my latest and greatest from New York… or Jersey?
Doing my best at taking notes, here are my latest and greatest from New York… or Jersey?
Photos:  Mike Sweeney
Notable notes I made about the LCQ's in New York:
250 LCQ – None
450 LCQ – Big BIG first turn pile up, #492 got into Nick Schmidt and then it was just dominoes from there.
I have come to the conclusion that I'm not very good at taking notes.  I have none from the 250 class.  When I attempted to look up who #492 was that caused the first turn pile up in the 450 class I realized there wasn't anyone in that race with #492.  Well then…moving on, lets look at the guys who came up Just Short in New York, or Jersey.
#620 – Brad Nauditt CRF250 SX-F – AG Motorsports, Imagetech, One Industries, Renegade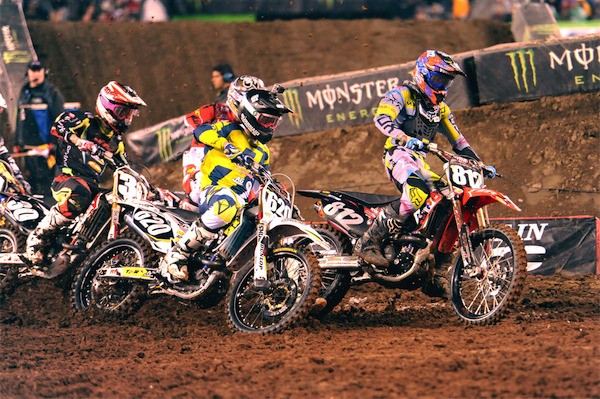 Great start here by Brad.  Probably learned proper starting technique from watching my skills as a young kid at our local track.
After doing a little cyber stalking, I realized Brad was from the same town as me.  Instantly I was intrigued and it didn't take me long to find someone that knew him and had his phone number.  Everyone has that one friend that somehow knows everyone; that friend of mine is Konrad.  He's like my little black moto book full of numbers that are a sure thing and a guaranteed good time.  Lets get to know Brad together in this interview:
#11 – Kyle Chisholm YZF450F – Cycle Trader, Rock River Yamaha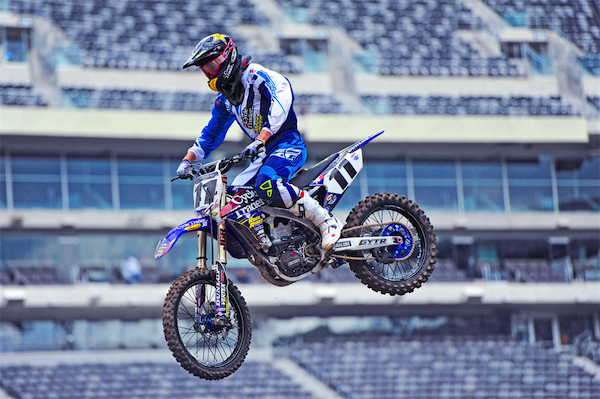 Come to find out, Chiz is a little self conscious about his form on the bike, but I see nothing to critique here.  Looking good!
Chiz is always a good sport and tolerates my "unique" approach to interviews and writing.  A PulpMX fan named Terry, from the New York area, sends me pictures of the races he attends.  He's provided me with a lot of material for my Shorty spank bank, and I'm very grateful for that.  He also had some pictures of Chiz from this weekend, so I texted them to Chiz to get his thoughts.  Thanks Terry for the pictures, and please follow him on twitter @Peiper419.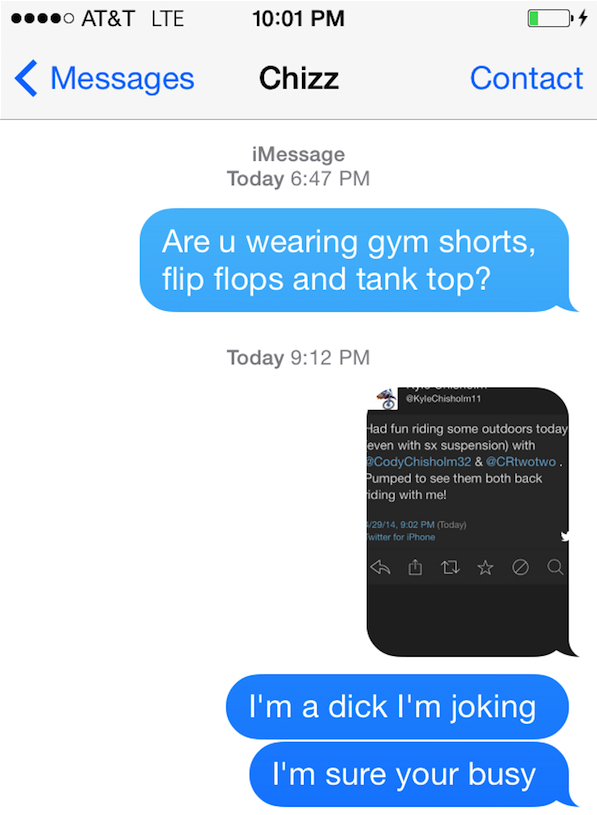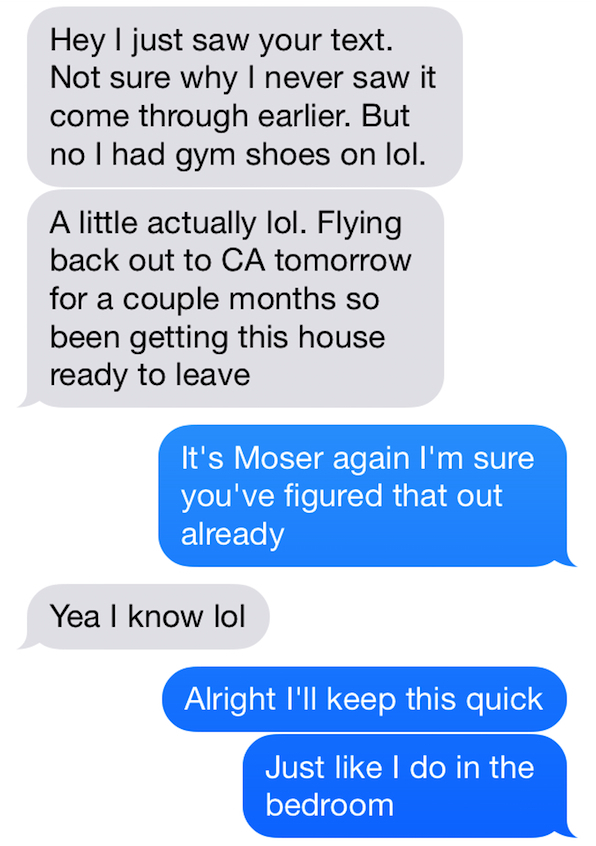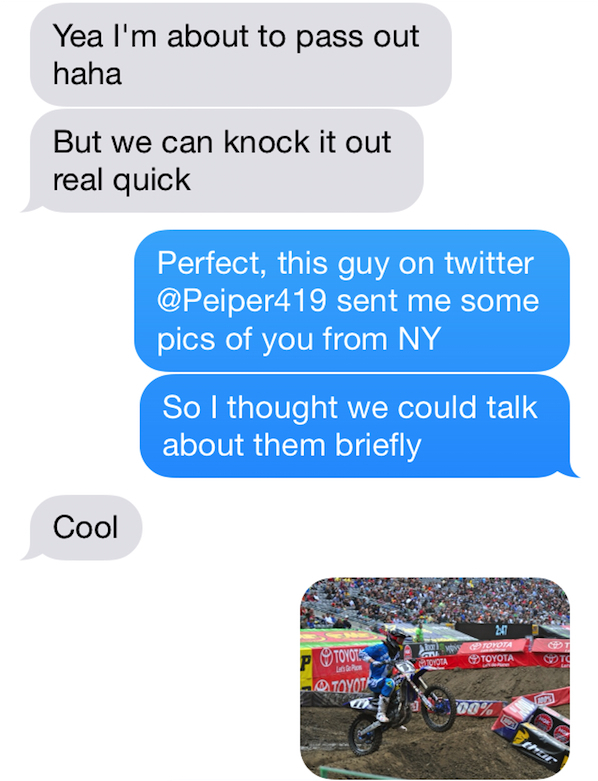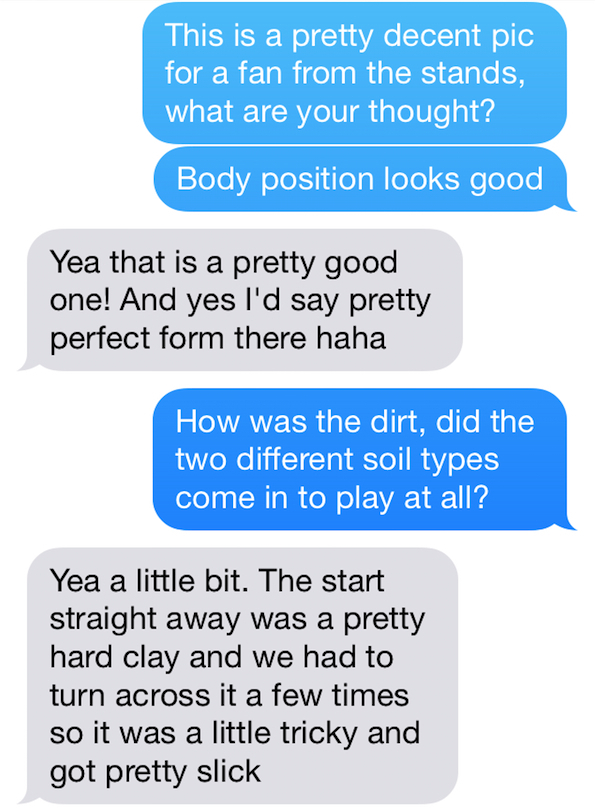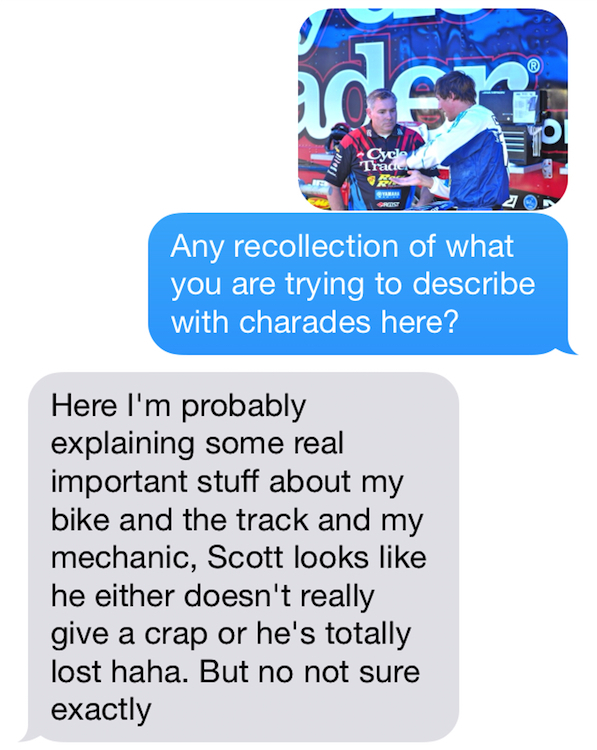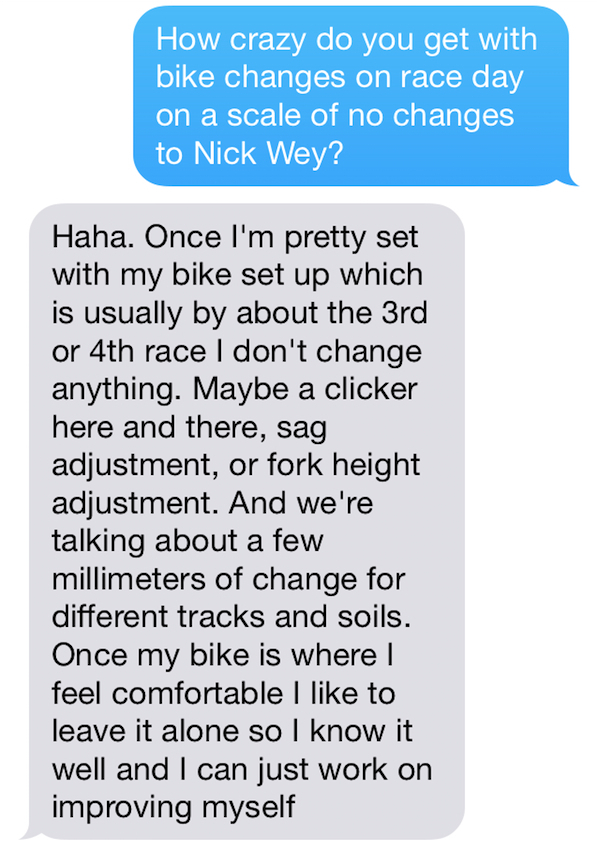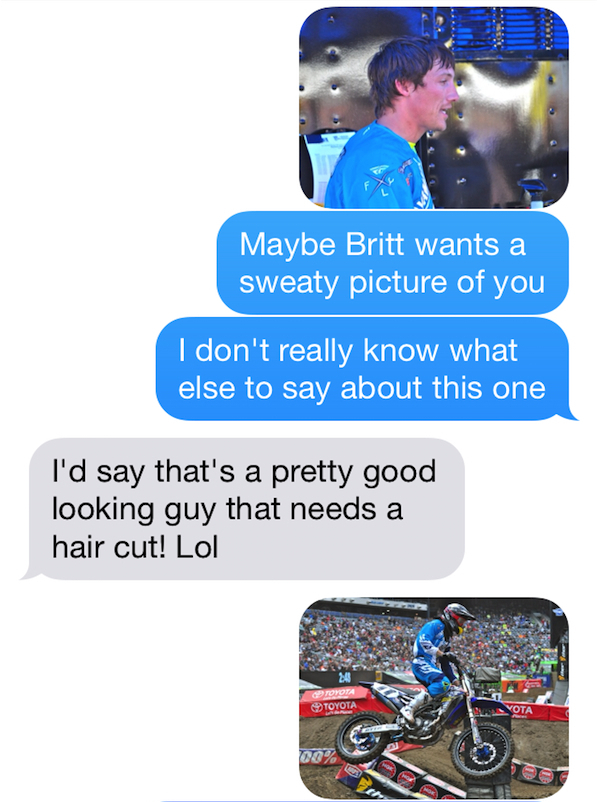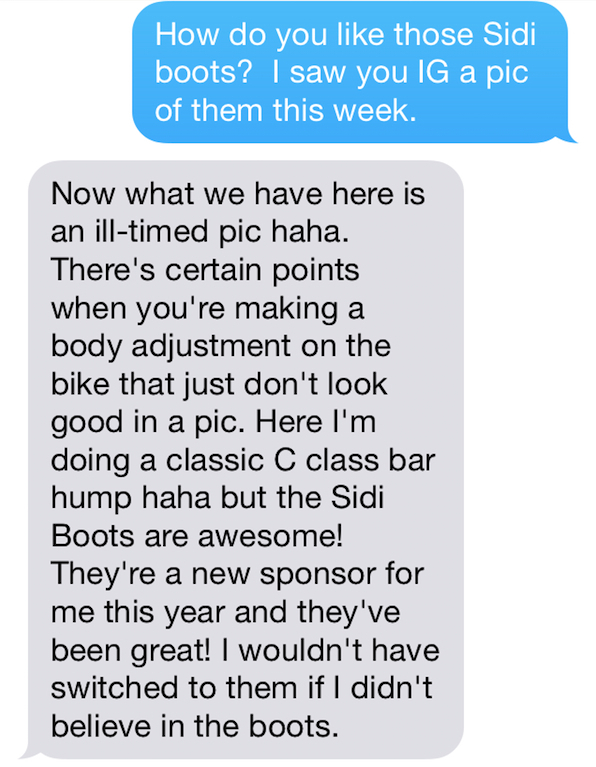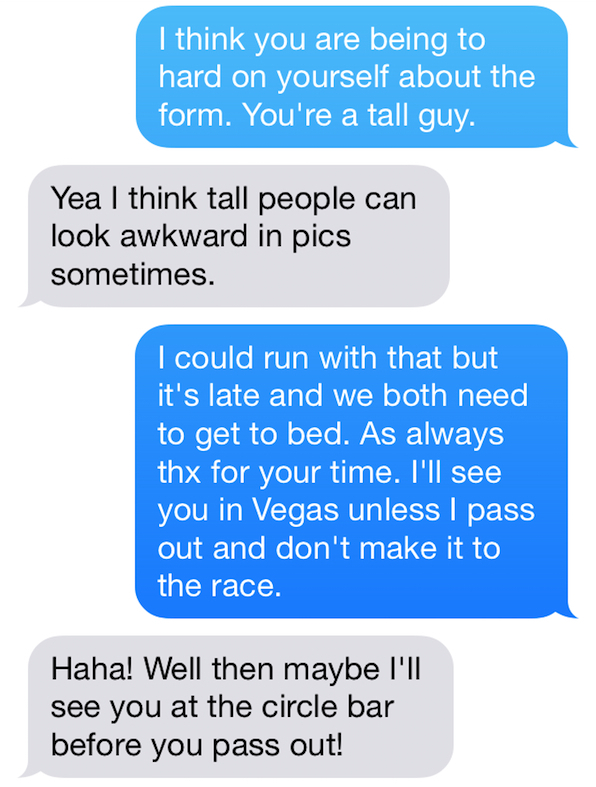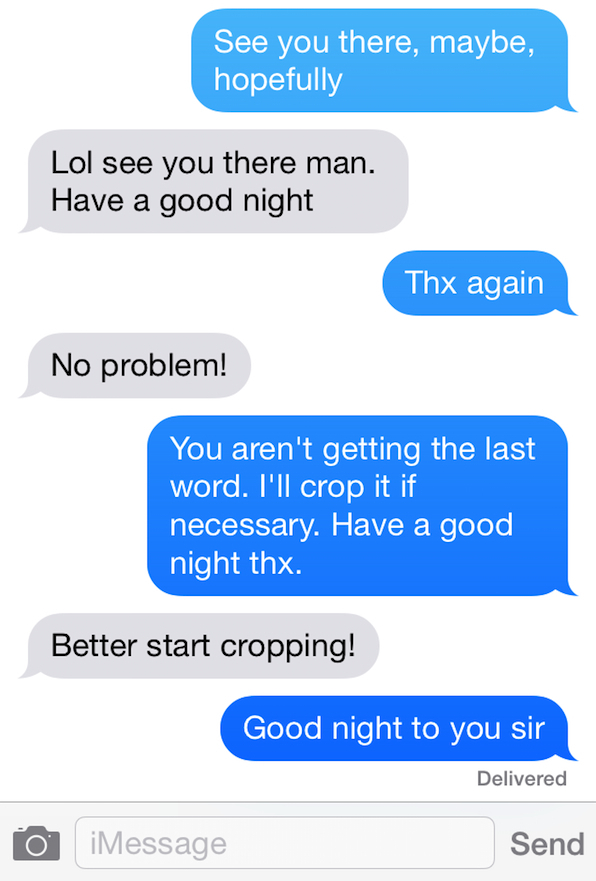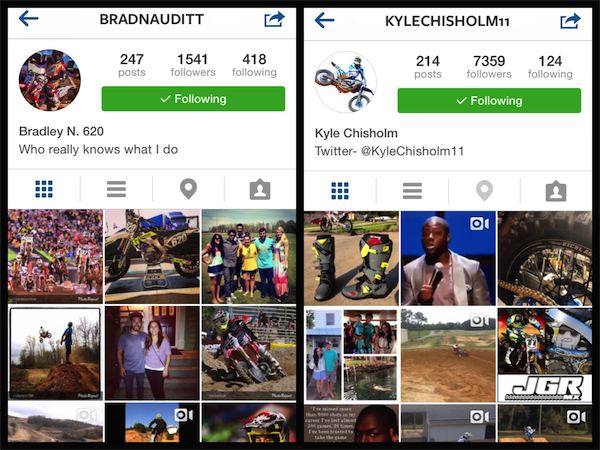 If you are on Instagram, give Brad a follow…he's way behind Chiz in followers.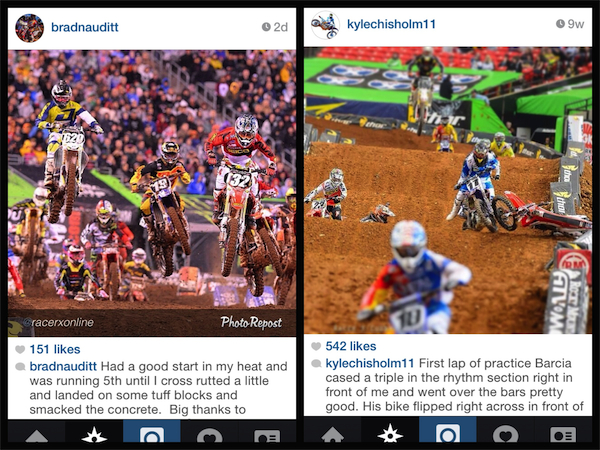 Brad didn't have a picture in his timeline of a crash, but he describes a crash in detail that is soon to come.  Chiz looks like he's crashing for sure in this picture, but he explains how he saved it.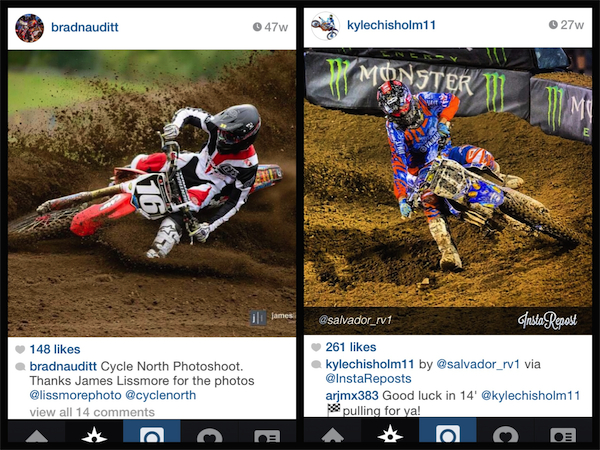 Nice magazine cover quality corner shot by Brad here.  When I featured Chiz at the beginning of the season in Just Short ,I was critical of the quality of his corner photo posts and that hasn't changed.  Come on Chiz, you can do better.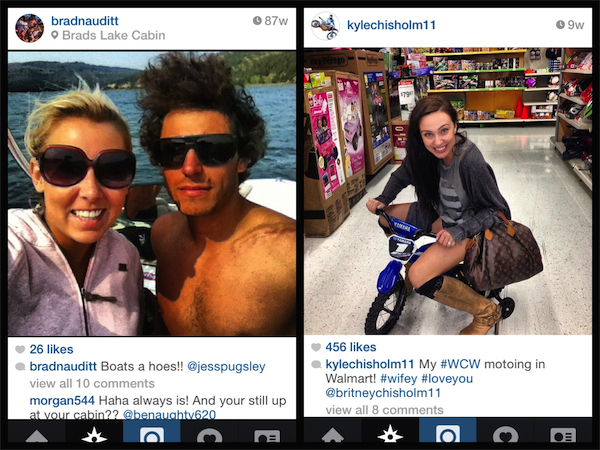 Technically Brad didn't tag this picture #WCW, but when you say "boats and hoes", that's close enough and his hair is on point in this picture.  There seems to be no lack of entertainment when Mrs. Chiz is around.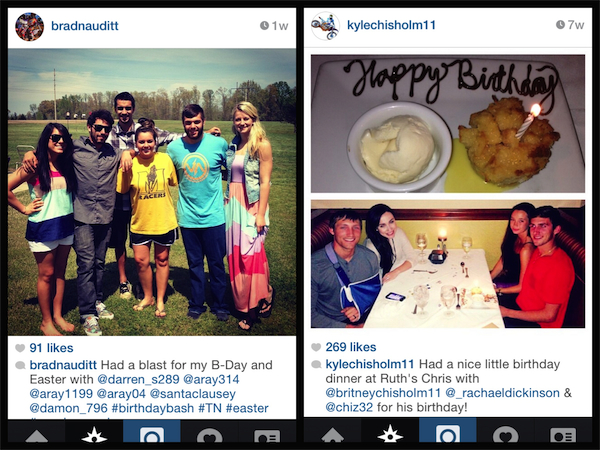 Brad claims he had a "blast" for his birthday but I don't see any gifts, drinks, or cake.  I guess I have a different idea of what having a "blast" means.  Chiz displays what a birthday should be; dessert with a candle and dinner at nice a restaurant.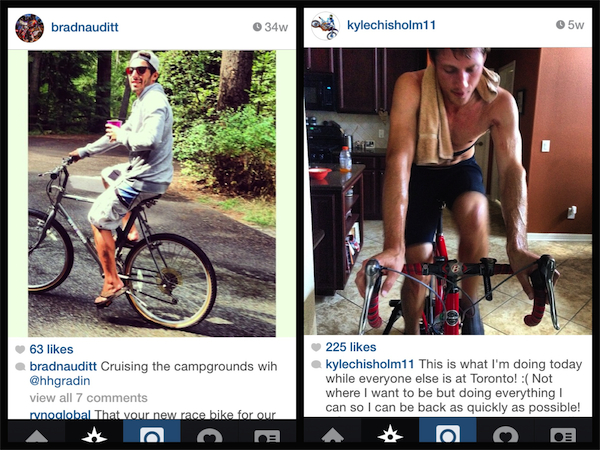 There are lots of different ways to cycle, with some being more fun than others.  Comparing the look on their faces, Brad looks to be having more fun than Chiz.
Thanks for reading please send any and all comments to jasonw@racerxill.com