Foxboro through the lens of Mike Sweeney and the captions of JT Money.
Foxboro through the lens of Mike Sweeney and the captions of JT Money.
Photos By: Mike Sweeney
Captions by: Jason Thomas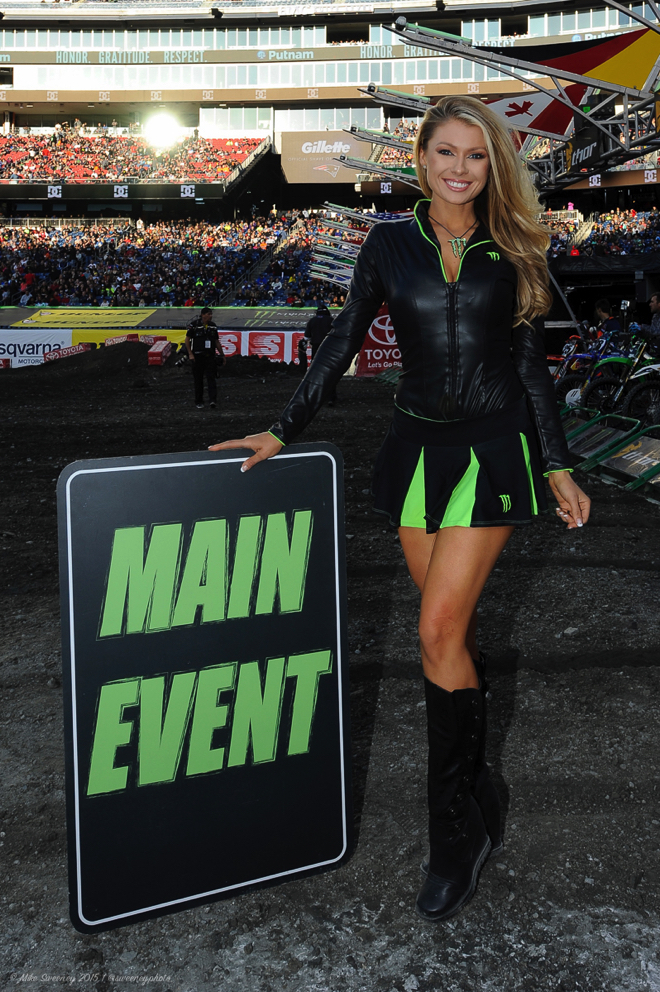 Gronk's perk package negotiation had to be next level.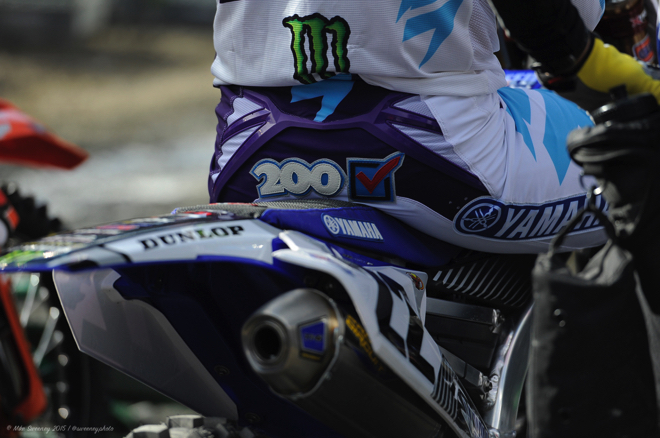 200 main events is a lot of racing. He is downplaying it but one day he will look back and realize what a ride it truly was.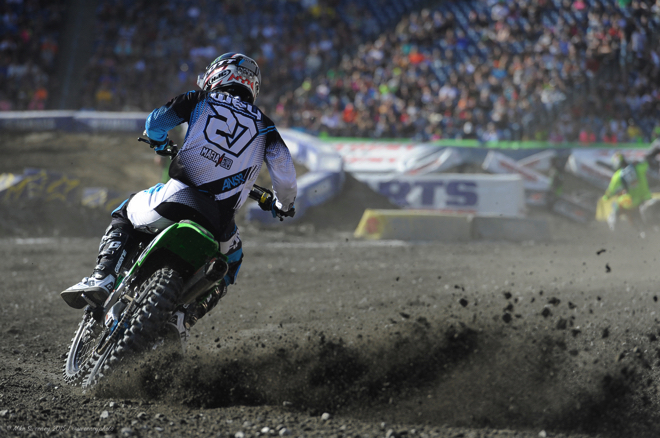 The oldest rider out there, Nyk is racing simply because he loves it. He isn't making big money or probably any money at all when it's all said and done but he just can't get enough of this SX thing.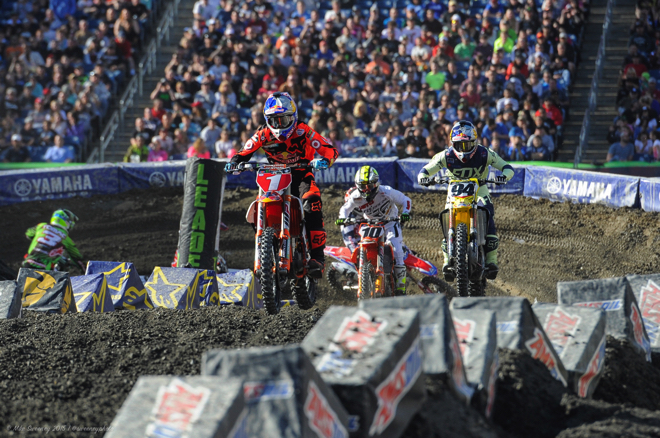 Kenny had Dunge's number on Saturday. These whoops were one of the most visual areas that Kenny was faster. It is too little too late but Kenny has been a completely different rider in the past month.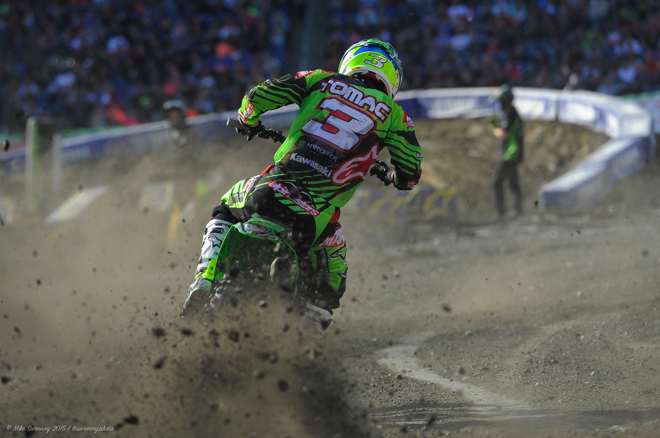 Eli has struggled on the picture perfect supercross tracks but when things go sidways, Eli becomes a threat. He will need to figure out how to be at that level week in and week out if he wants to contend for a supercross title.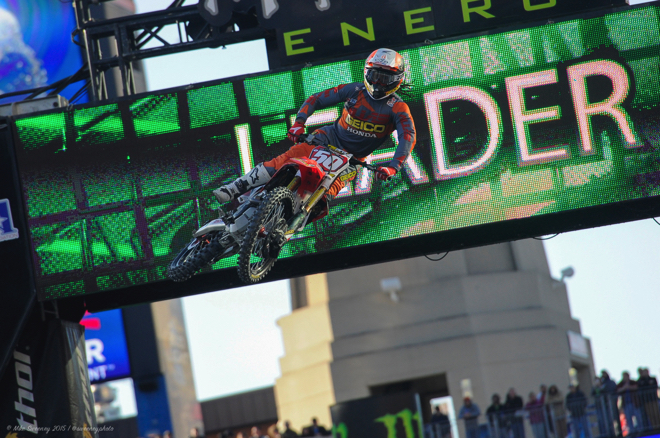 Mookie looked to be on his way to another win but struggled with the deteriorating conditions. He was able to salvage a podium position, though, and more importantly added points to his lead.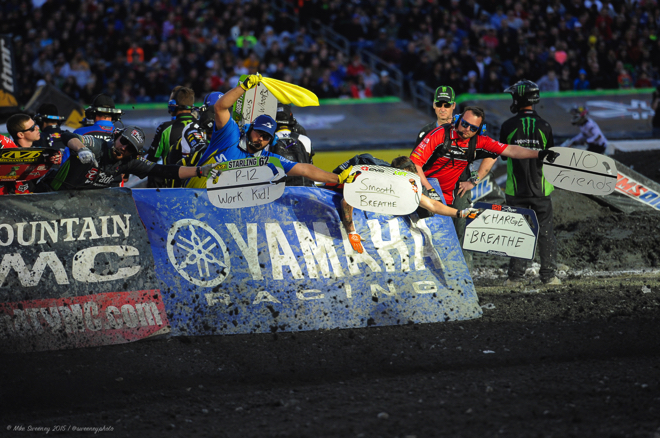 Mixed messages from the wrench turners.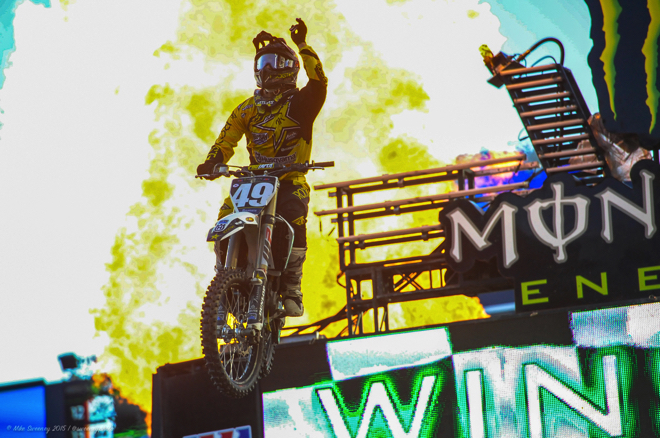 Factory bike: $50,000 Riding coach/trainer: $30,000 Look on Steve Matthes' face: Priceless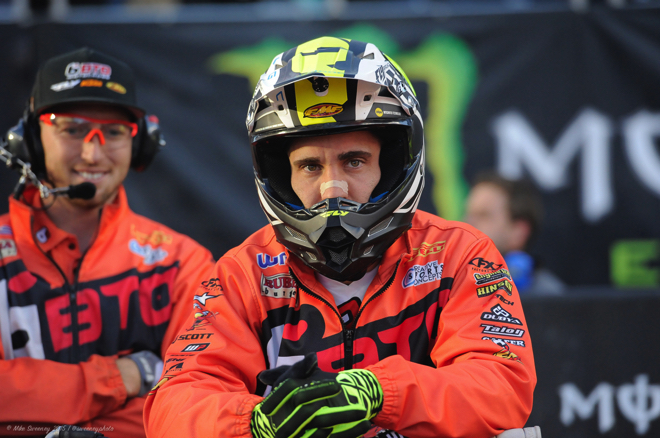 Somewhere Dave Castillo is wondering why Justin hates magnets.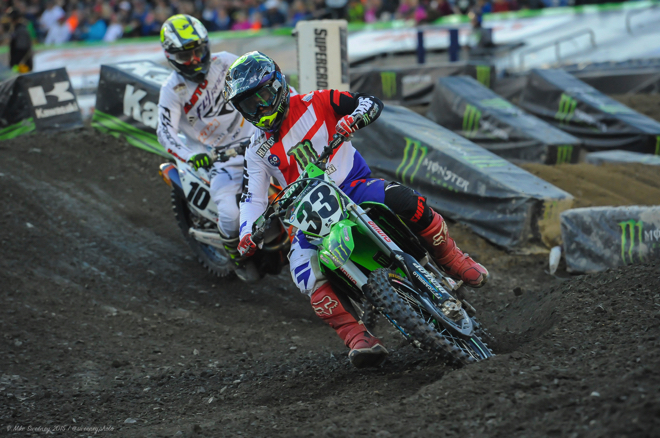 Apparently JG33 was unwilling to let the leaders by on Saturday night. I didn't happen to see it but for Kenny to repeatedly mention JG by name, he had to be heated. Something tells me that Josh could care less and is happy living the now.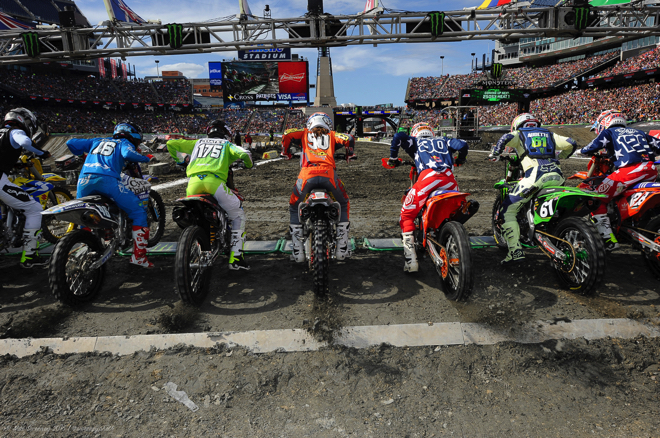 Interesting to see Mookie getting the jump while Paul Coates and Shane McElrath are both suffering from the dreaded wheelspin.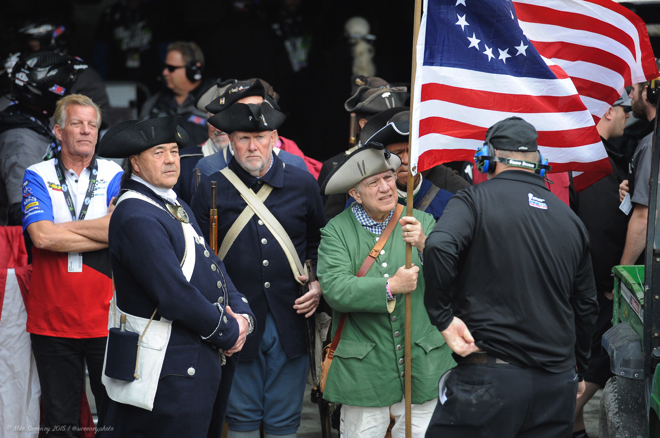 These guys were absolutely devastated that retro weekend had been moved to Indianapolis.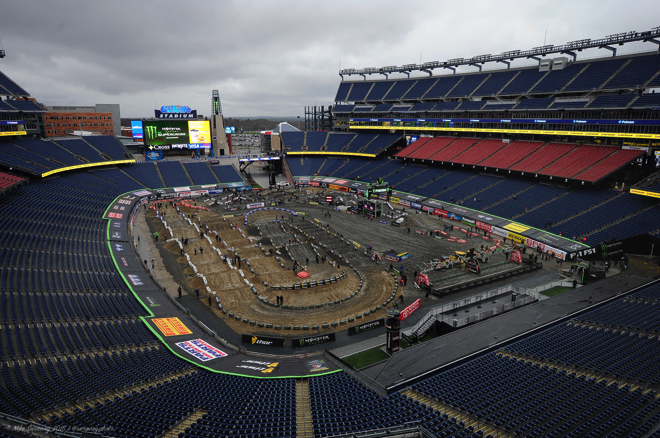 The calm both before and after the storm. I am sure seeing his field covered in dirt was a bit unnerving for Robert Kraft and co.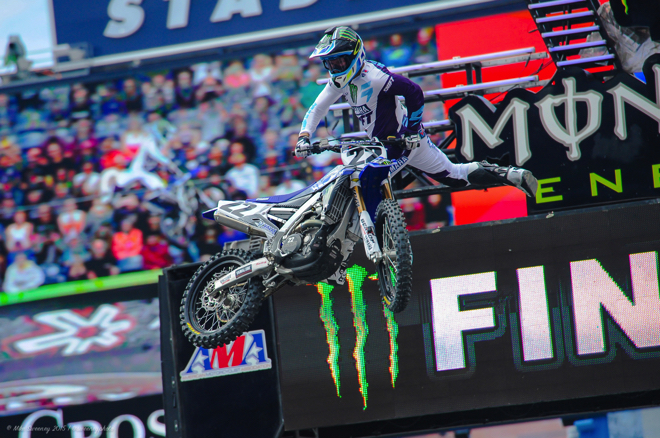 It wasn't a good night for the 22. His starts are killing any chance at success in the main events but as we know, he will come back fighting even harder.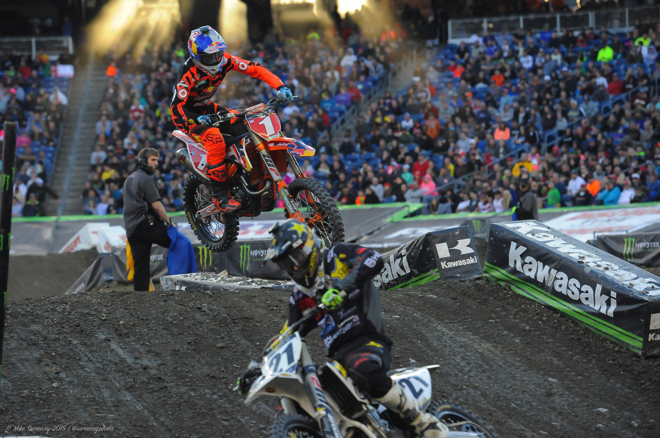 Dungey couldn't be happy when training partner Jason Anderson went by in the middle of the main event. Dungey regrouped and made it back around JA21, keeping his podium streak intact. If Dungey has any chink in the armor, it's tracks like Foxborough and what MetLife will probably present.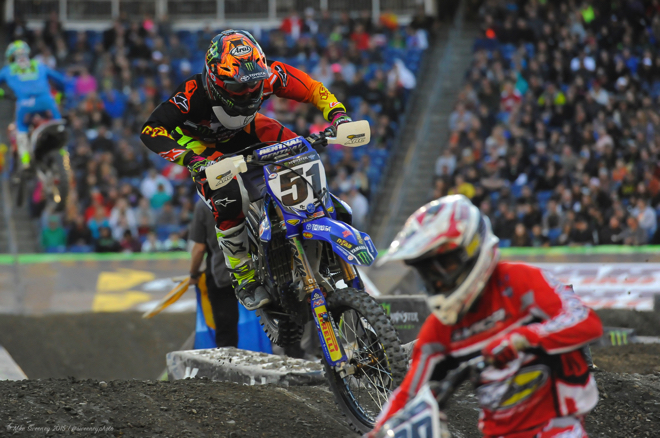 Justin Barcia's head has to be completely raw from so much scratching. He doesn't look like himself out there at all. I hope he can figure it out by Hangtown because he was simply great at the end of last year. It goes to show how hard it is to stay at the razor's edge of the field.