Photos and captions by James Lissimore
Photos and captions by James Lissimore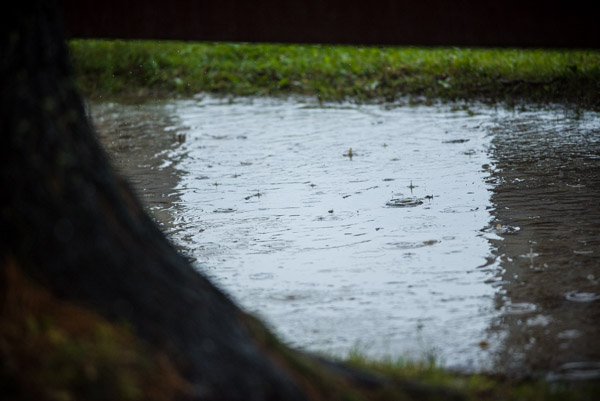 After threatening a few times, the 2017 Canadian MX season had been a mostly dry affair. That luck ran out at Deschambault.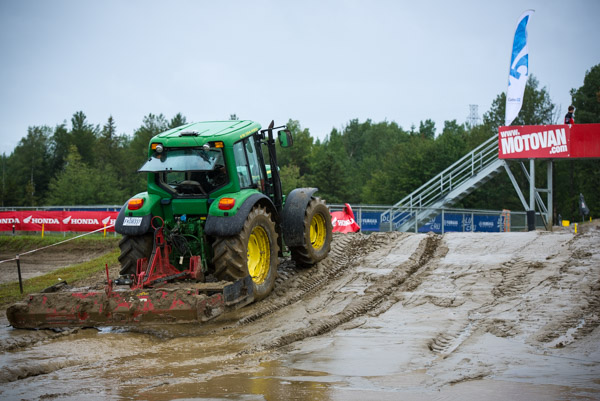 The first practice sessions were cancelled as the track crew worked to scrape off the worst of the muck. At least it was a sand track.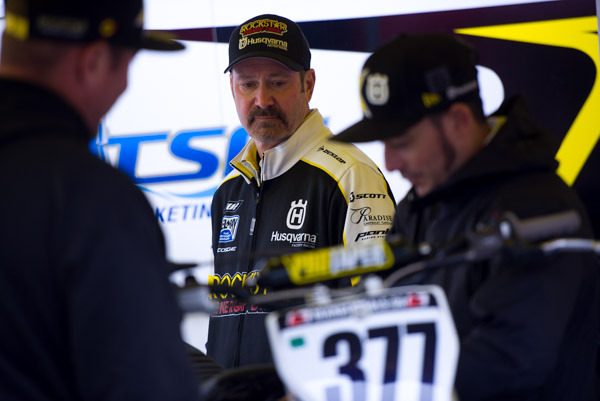 With an off weekend in the US, Rockstar Husky owner, Bobby Hewitt, came up to Deschambault to watch his rider, Christopher Pourcel.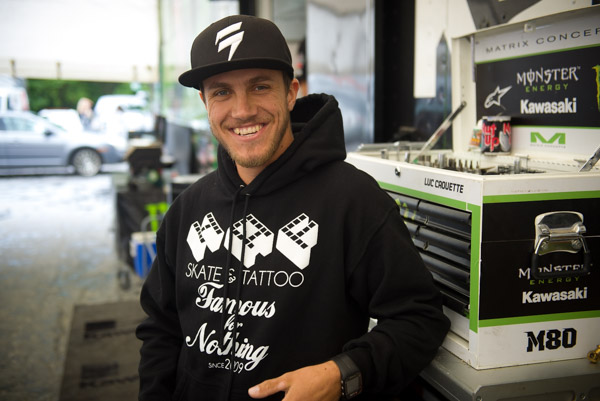 After his collision with Mike Alessi last weekend, Dillan Epstein, elected to sit out Deschambault to heal his injured leg. He's going to try to ride the final round at RJ's next week.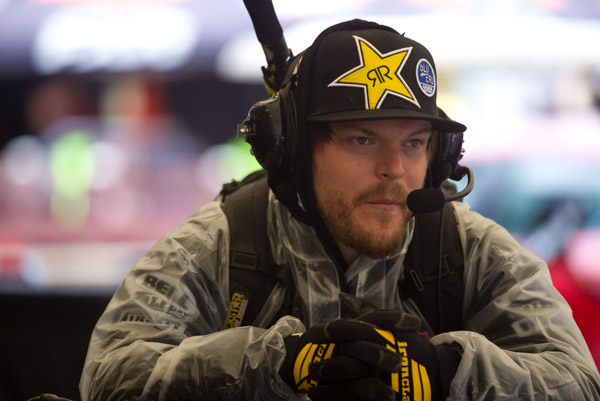 Donky Pensive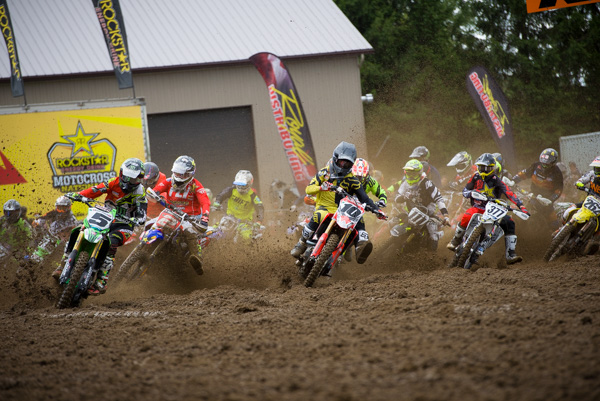 Mike Alessi(5), Matt Goerke(2), Colton Facciotti(10) and Christophe Pourcel(377). All the big names were up front off the start.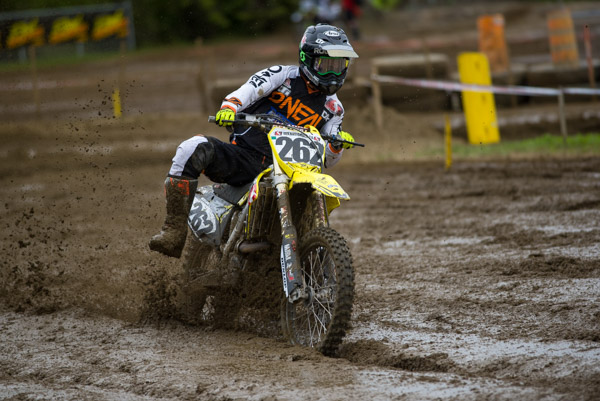 Minnesota's Jesse Nelson showed some quick mud speed in qualifying, logging the third quickest time. He would end up finishing 9-11 on the day for 10th overall.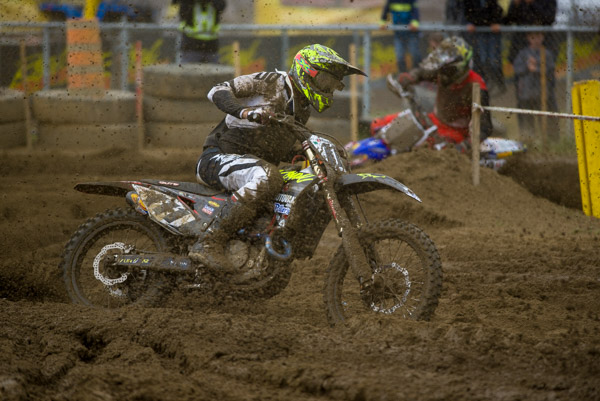 Florida native, Kyle Chisholm, was happy to get back to a sand track, even if it was muddy. He finished fourth overall on the day.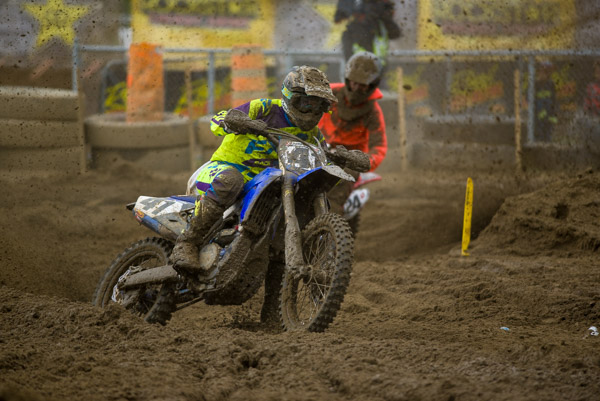 Pennsylvania's Michael Fowler finished 13th overall.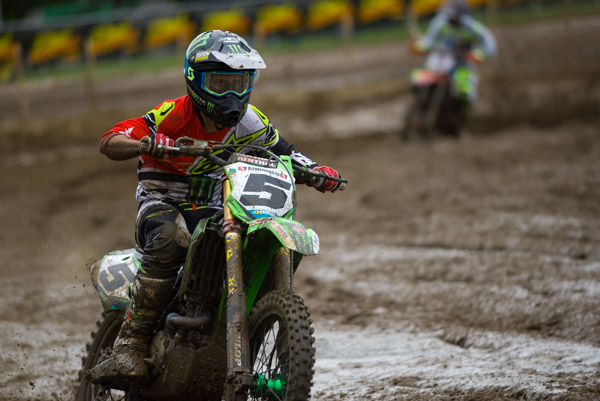 Mike Alessi rounded out the top 5 with 6-5 finishes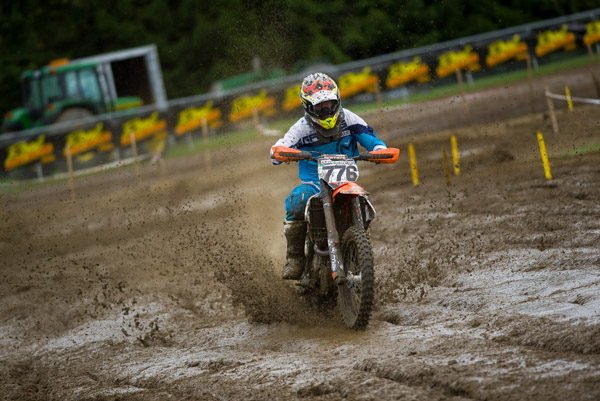 Ryan Dowd was back up for another crack at a Canadian National. With his dad, John, manning the pit board, he finished 9th overall.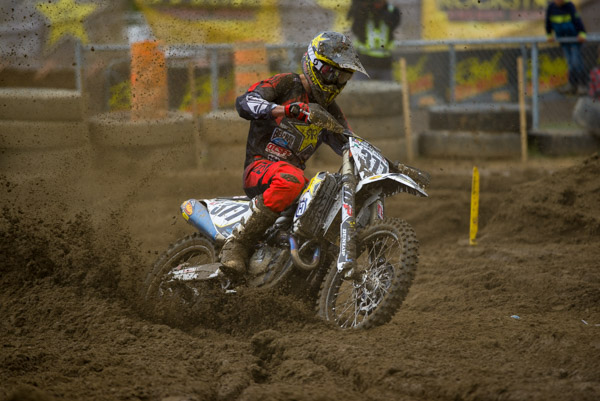 As usual, Christophe Pourcel looked smooth in the mud. He went 2-2 on the day and made up 4 points on Goerke going into the final round next week.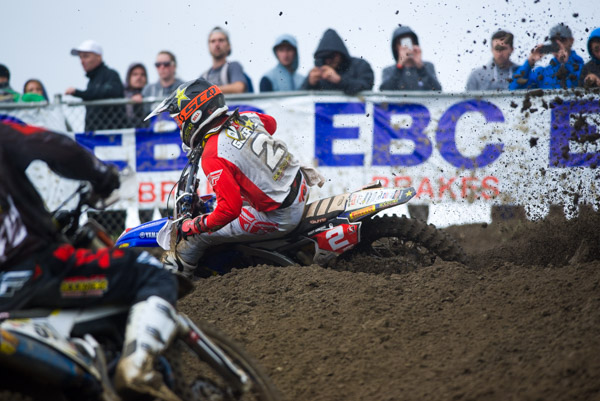 Goerke wasn't happy with an aggressive move that Pourcel made on him in the second moto. He would end the day with 3-3 finishes.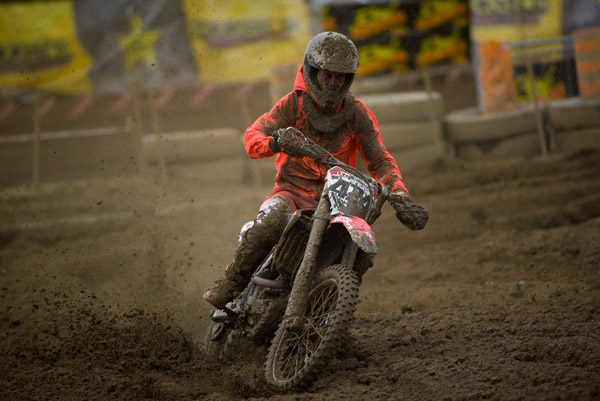 South Carolina's Jonathan Mayzak finished 12th overall in MX1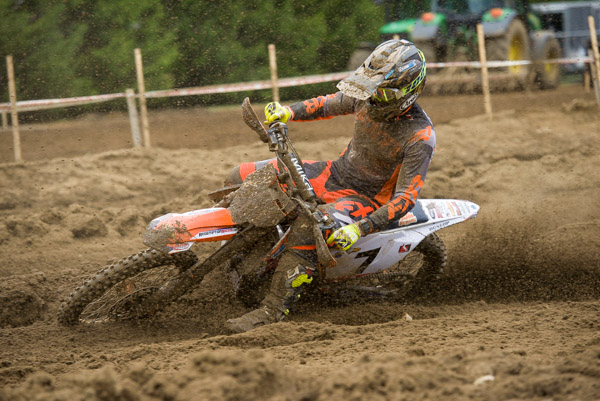 Cade Clason finished 8th overall in the mud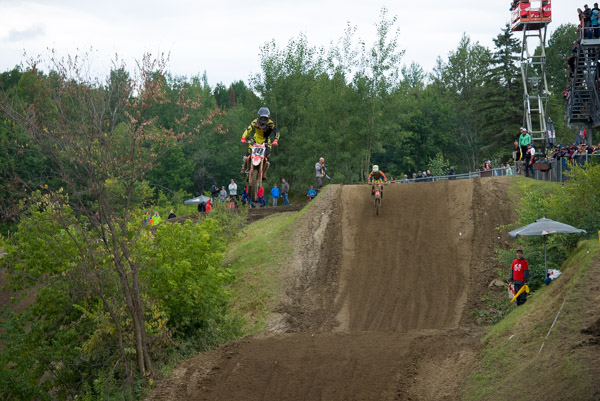 Conditions had sufficently dried out by the second moto that Colton Facciotti was able to jump the big double and use it to put time into his rivals, until all the top guys were jumping it.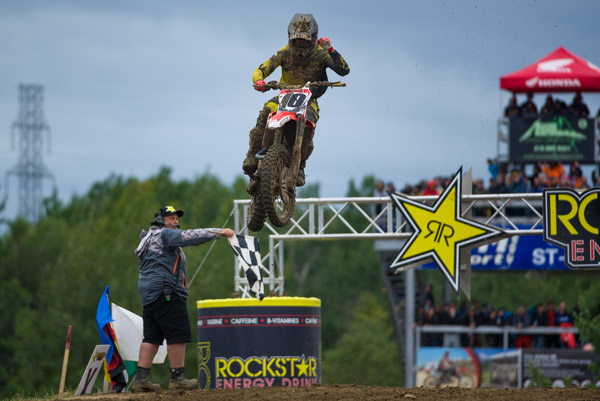 The wet, sandy conditions were clearly perfect for Colton Facciotti as the multi-time Canadian Champ led every lap of both motos for his most dominant win of the season.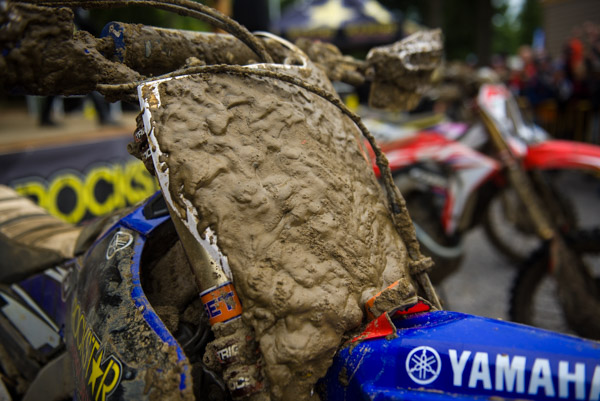 Conditions were sloppy, to say the least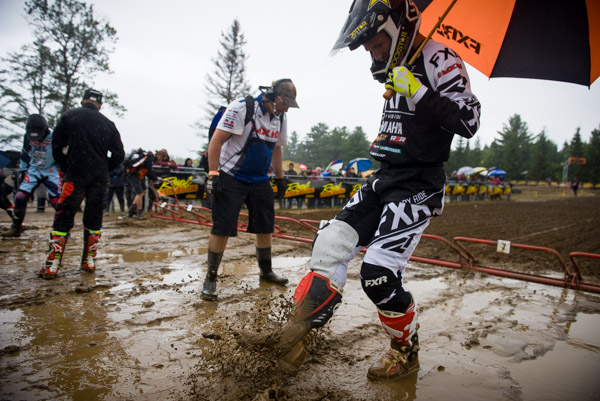 Shawn Maffenbeier tries to excavate some of the water out of his gate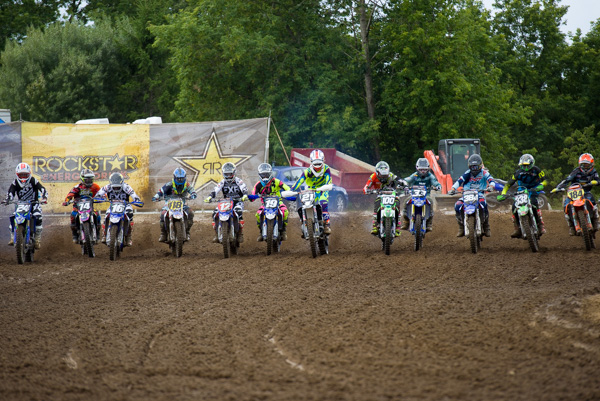 The MX2 class blasts off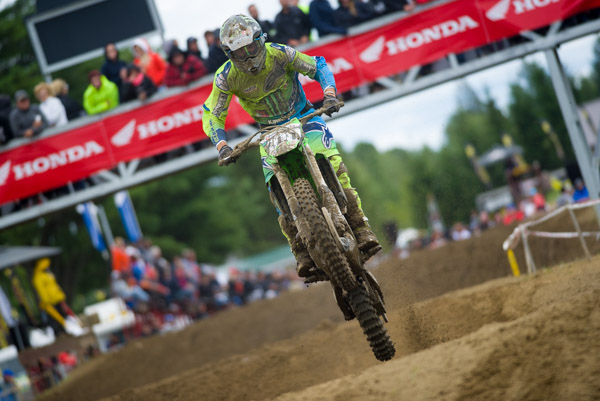 Jacob Hayes rode to fourth in the first MX2 moto, but his engine gave up the ghost in moto two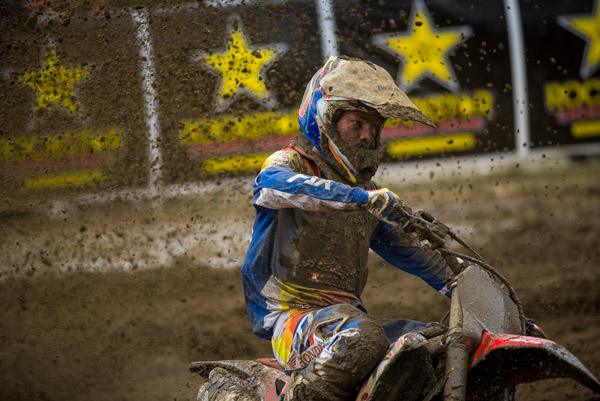 Dylan Wright gets an eyeful of wet sand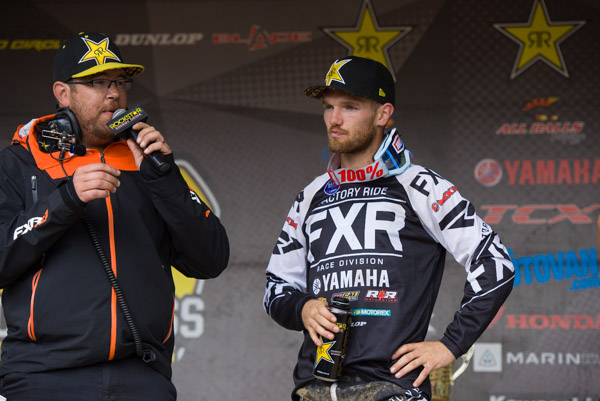 Points leader, Shawn Maffenbeier, stayed out of trouble in the first moto to grab third but disaster struck in moto as he hit a downed Dylan Wright and damaged his bike bad enough that he couldn't continue. His large points lead is now down to a stressful 11 as he heads into the final round.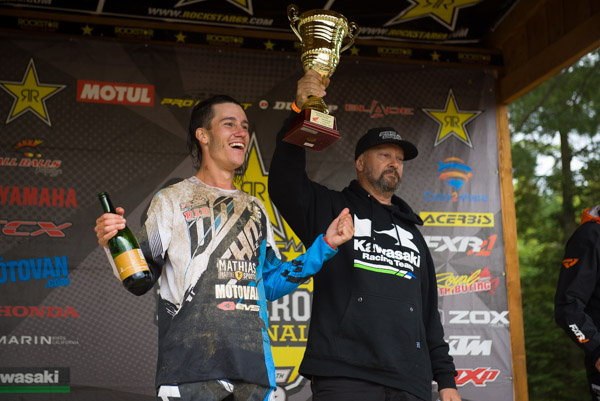 Deschambault and mud always leads to some suprise rides and this year it was local rider, Jason Benny, who took 6-4 moto finishes to his first ever podium finish, with a third overall.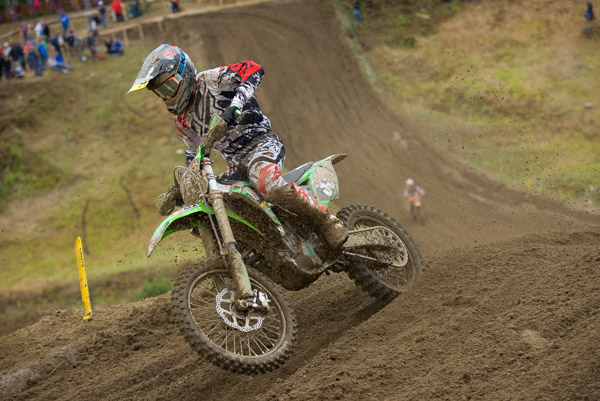 Coming into Deschambault, Ryan Surratt hadn't even scored a single overall podium all season but with his 1-1 finishes on the day and Maffenbeier's bad second moto, he now finds himself only 11 points out of claiming the MX2 title as the series heads into the final round next week.