Photos by James Lissimore/Captions by Jason Thomas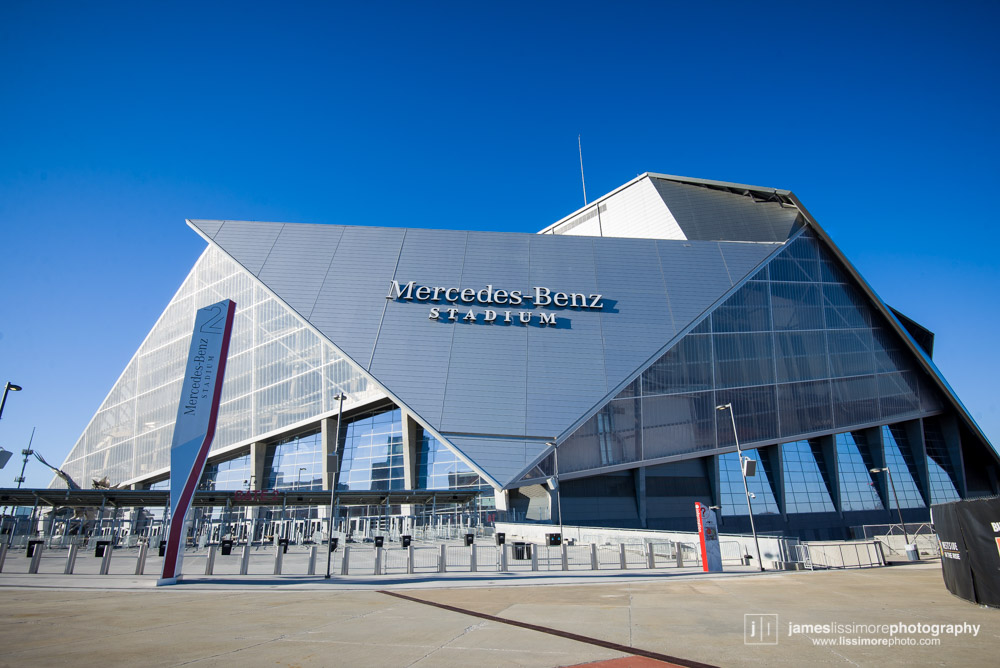 Did I ever mention that I love new stadiums? This one is now in my top 5.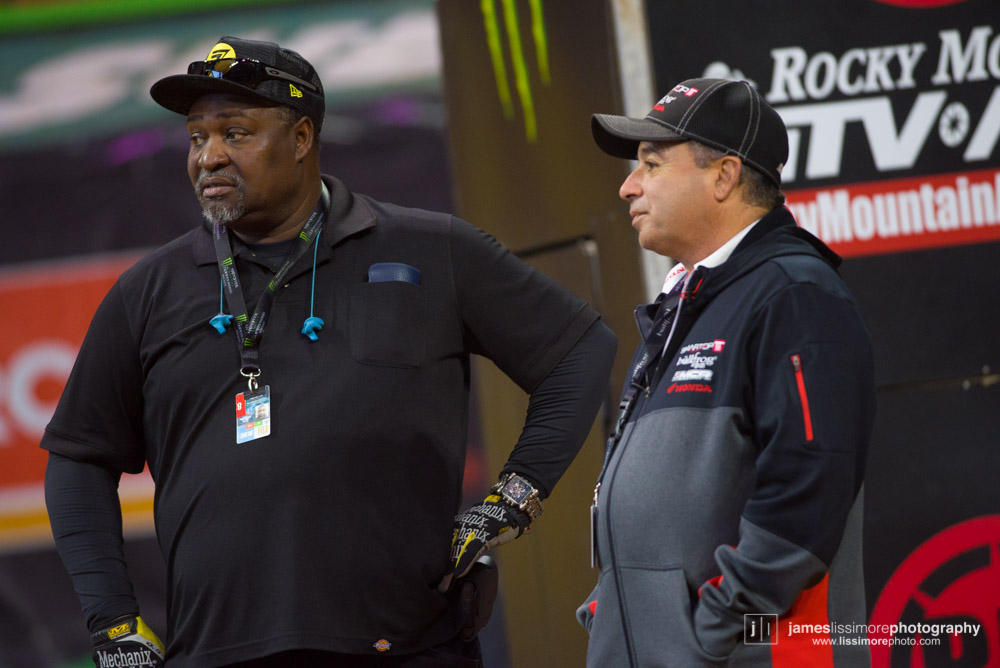 Oh man, I could get myself into trouble here. Two passionate dads with some interesting theories.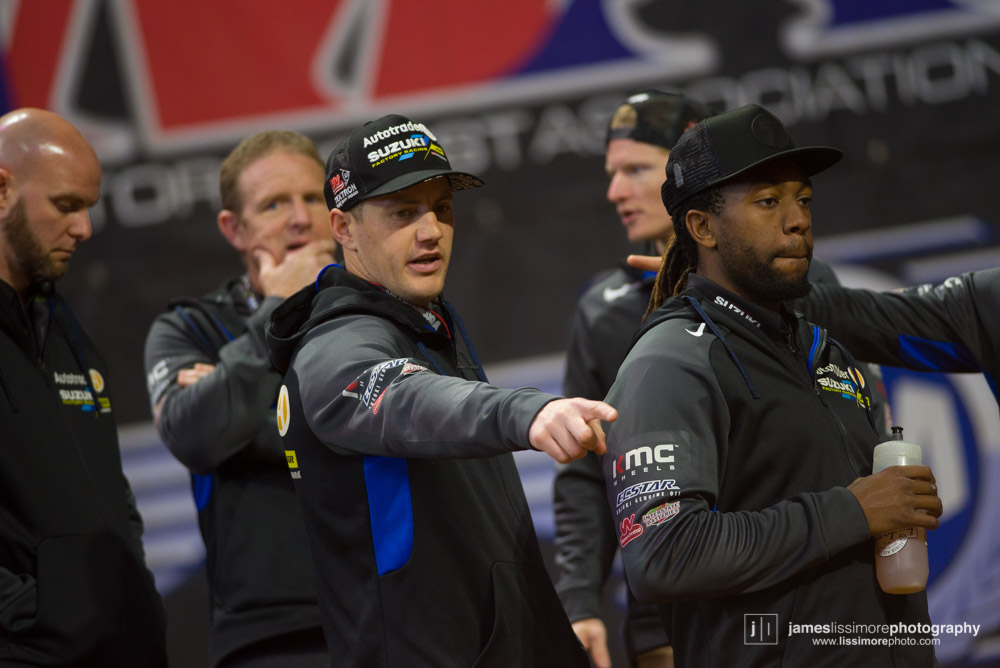 Phil pointing to one of the spots he has crashed in Atlanta over the years.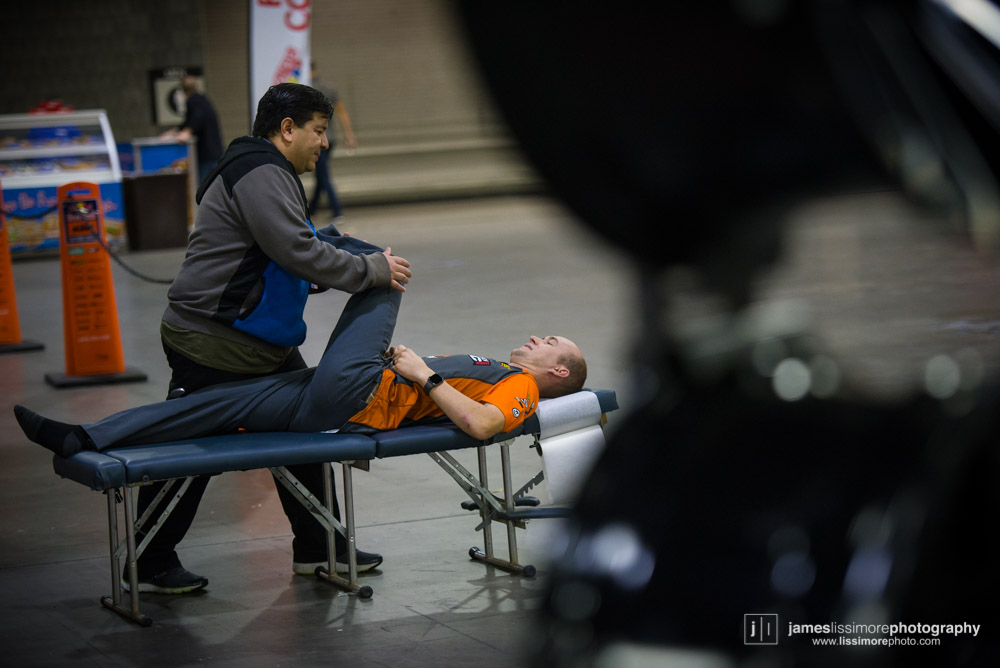 Little known fact: Blake was a Broadway Rockette before turning moto.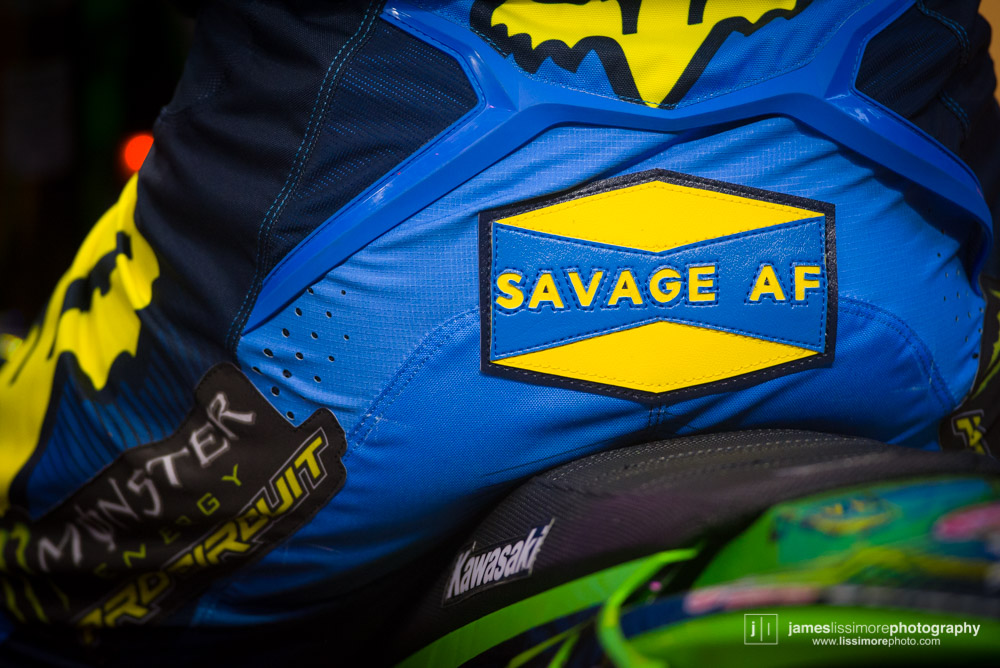 I have a feeling this is going to have its chance to be proven true or proven false.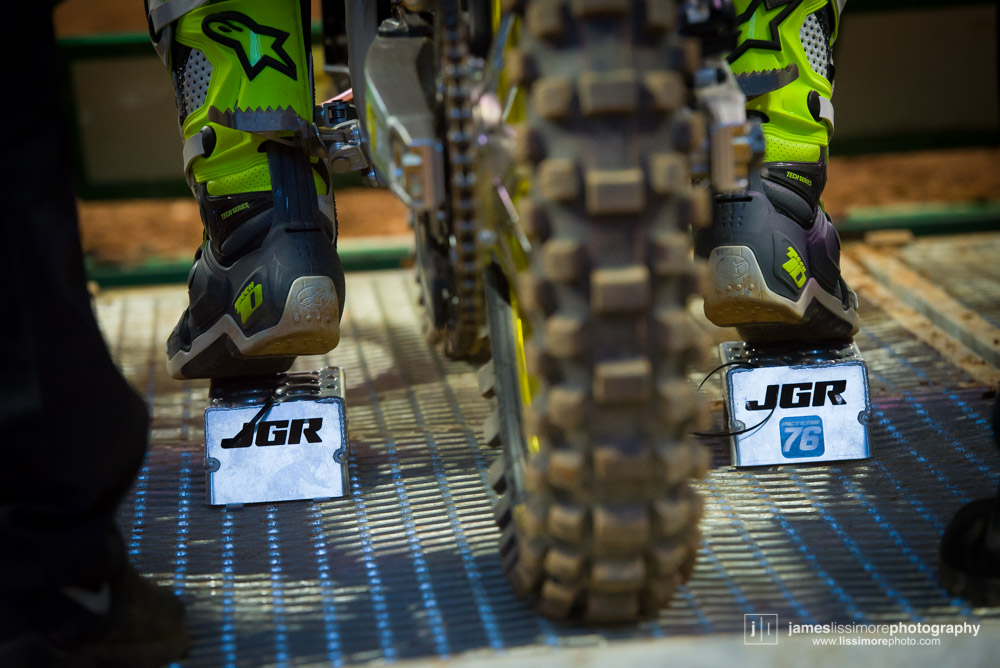 I WOULD HAVE KILLED FOR THIS RULE CHANGE.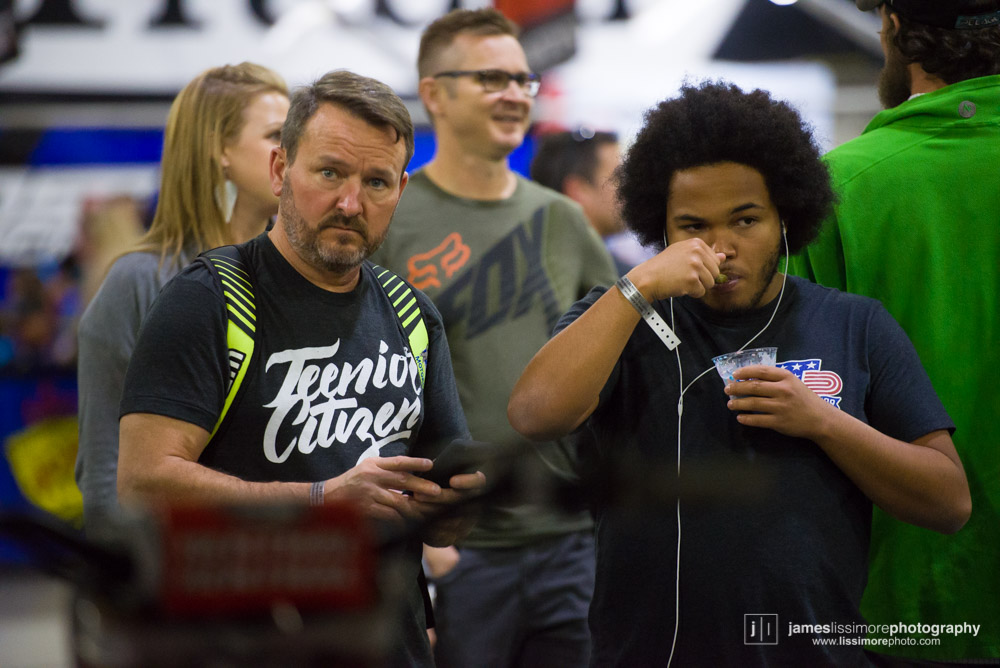 One of the best guys in this industry, Randy Richardson. His son Craten is showing those Dippin Dots who's boss.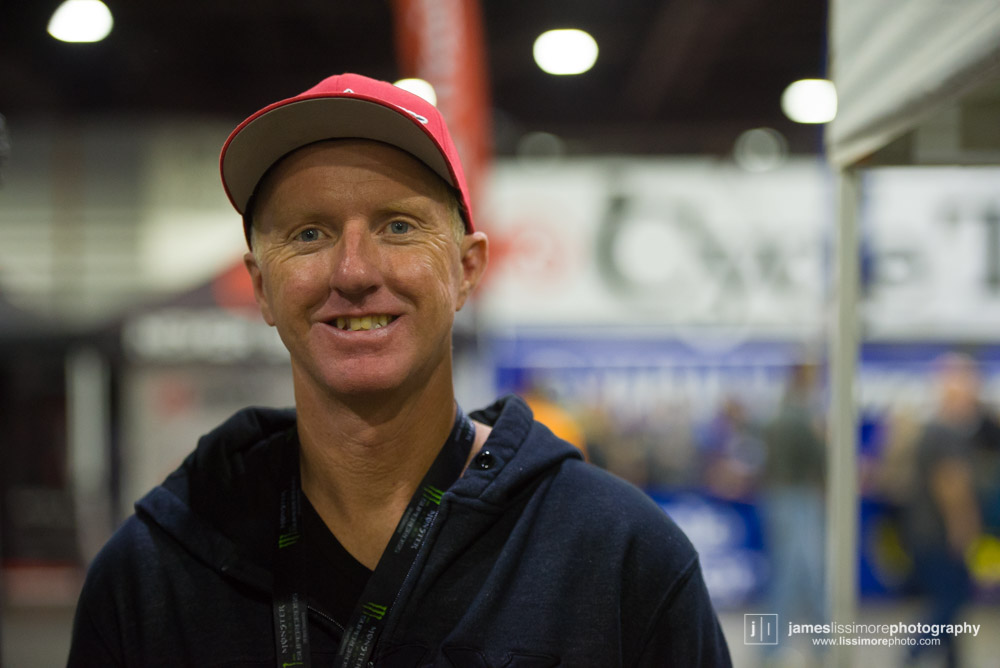 Kris Keefer hates airplanes, long walks, and Atlanta.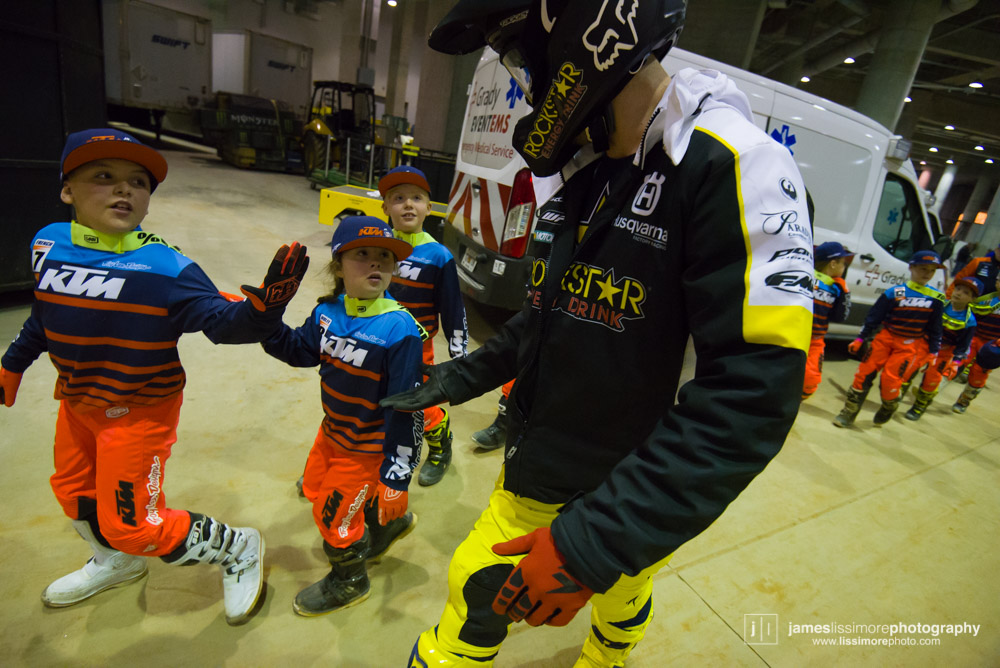 Those gloves don't match. This makes me happy.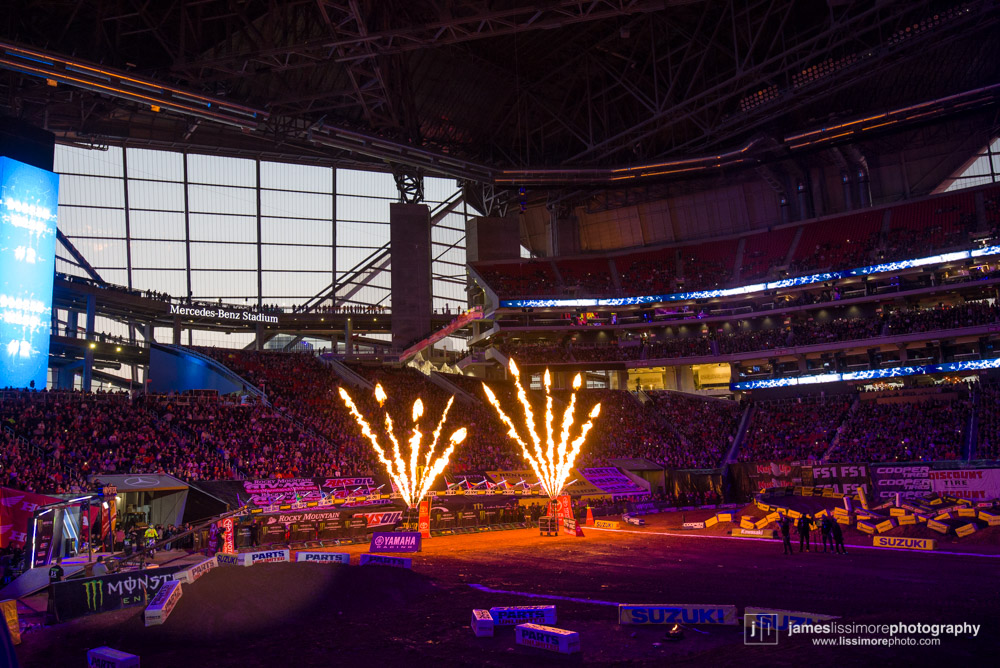 I was hoping it would be a tiny bit darker for opening ceremonies but it still worked.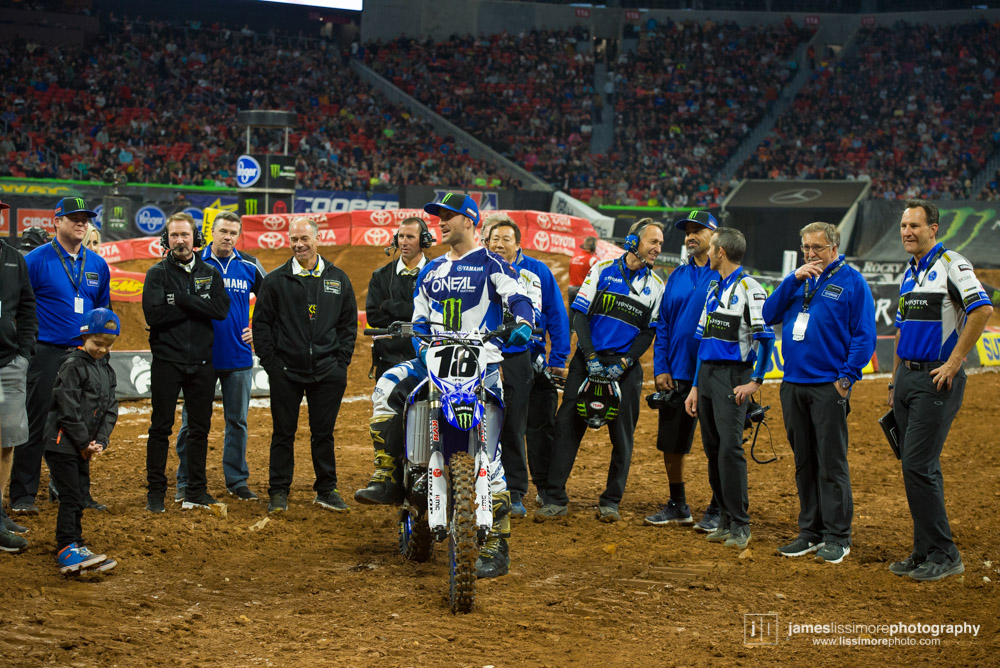 Davi got the Georgia send-off this weekend. He was always good in Atlanta and won his first race there.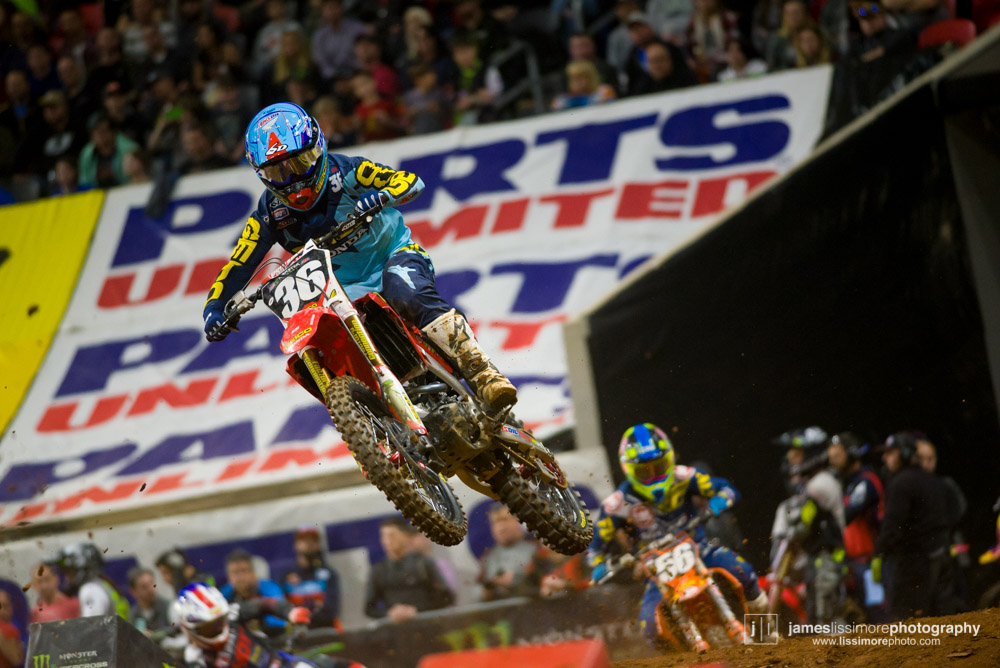 RJ was a pawn in the overall winner equation but not how he would like to be involved.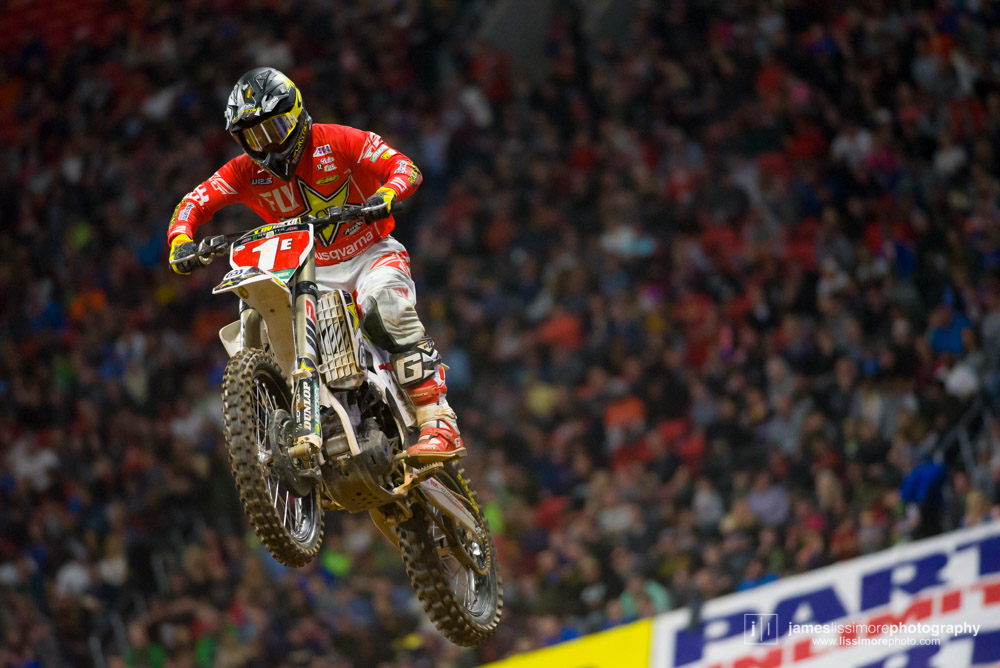 Wacko Zacho had a rough and tumble night but showed resiliency and didn't lose his mind when I thought he might.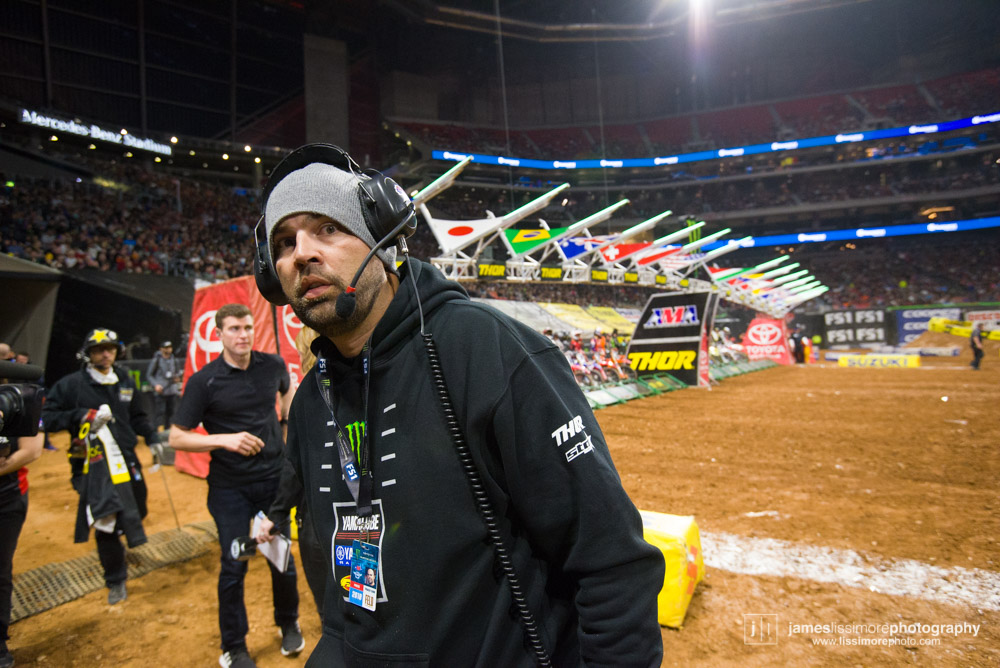 Poor DV. #poordv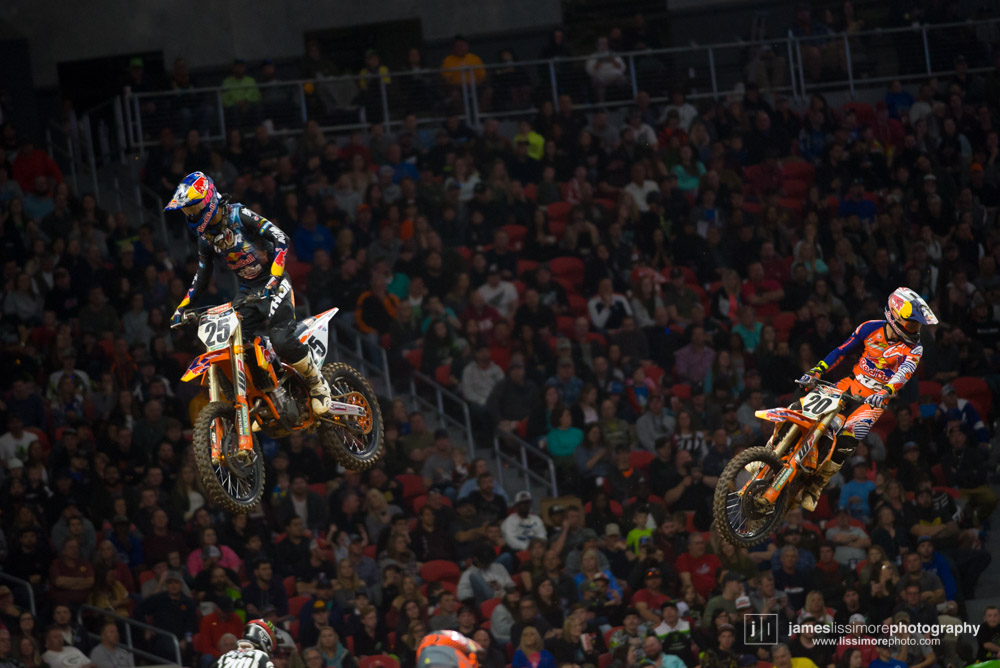 These two had very different nights. Broc crashed on the first lap of every main event. He's probably looking for the anvil right about now in this photo.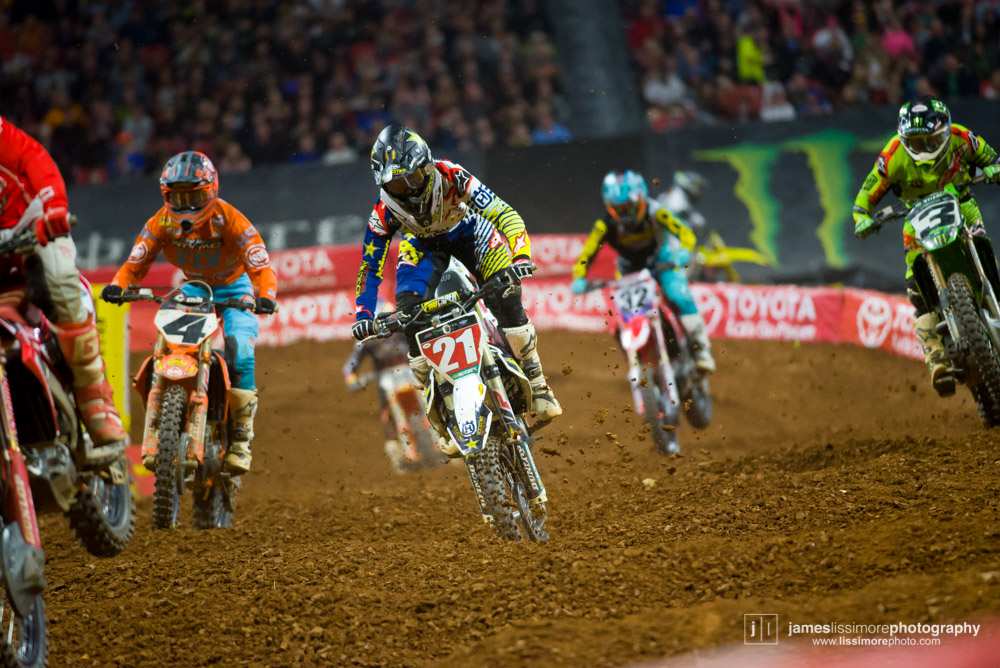 This first main event was AWESOME. Anderson has been able to avoid the big crash like he's flirting with here.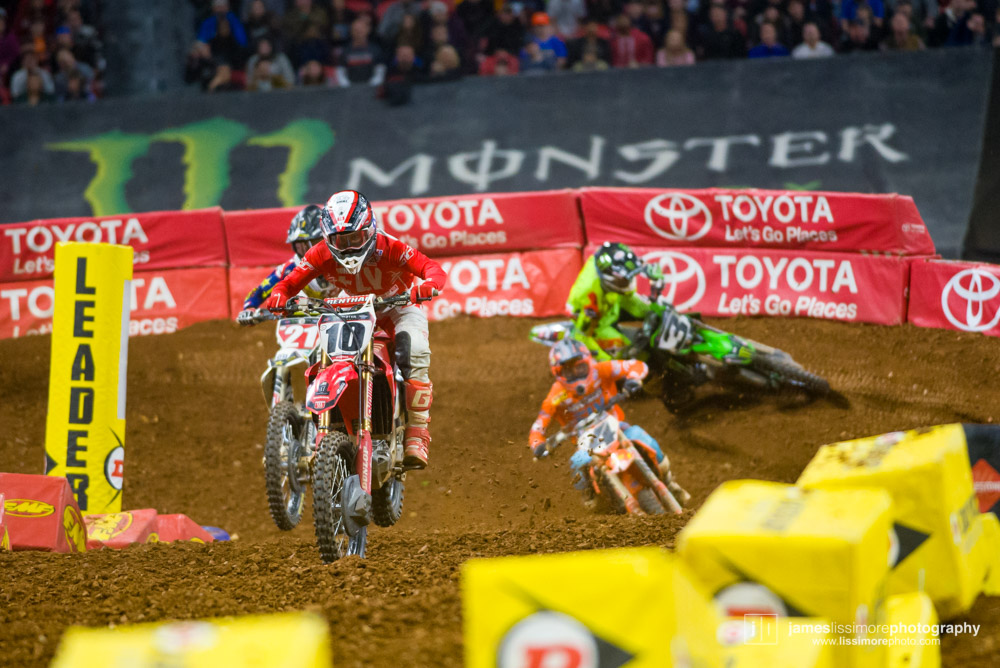 Tomac's technique in the background is so bad-ass. Stefan Everts-ish.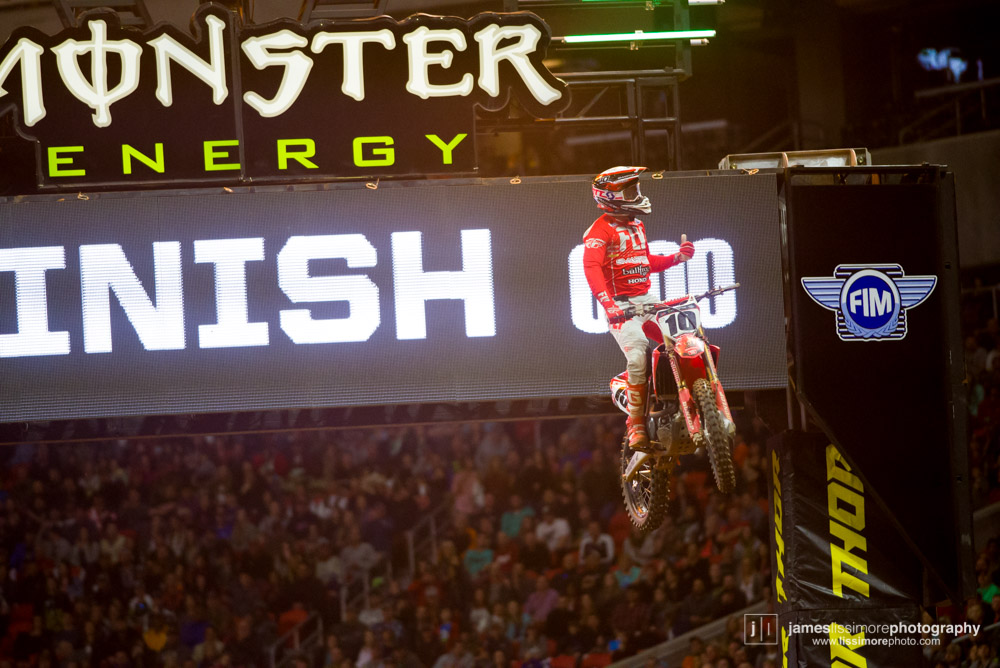 Brayton looking up at Weege in joint celebration.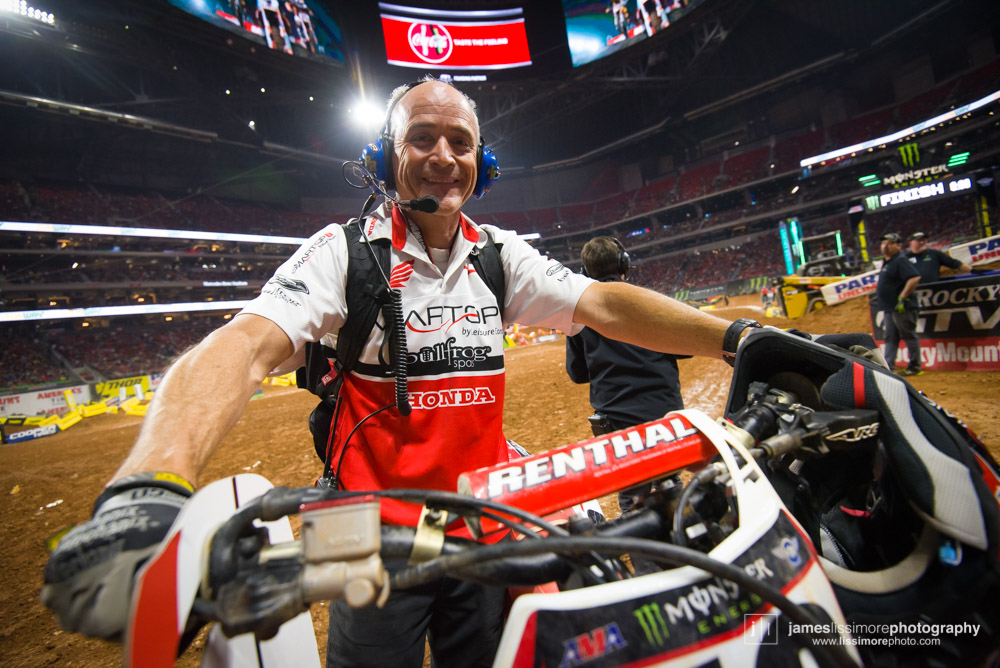 Berluti deserves nights like this. Next stop, points paying main event win!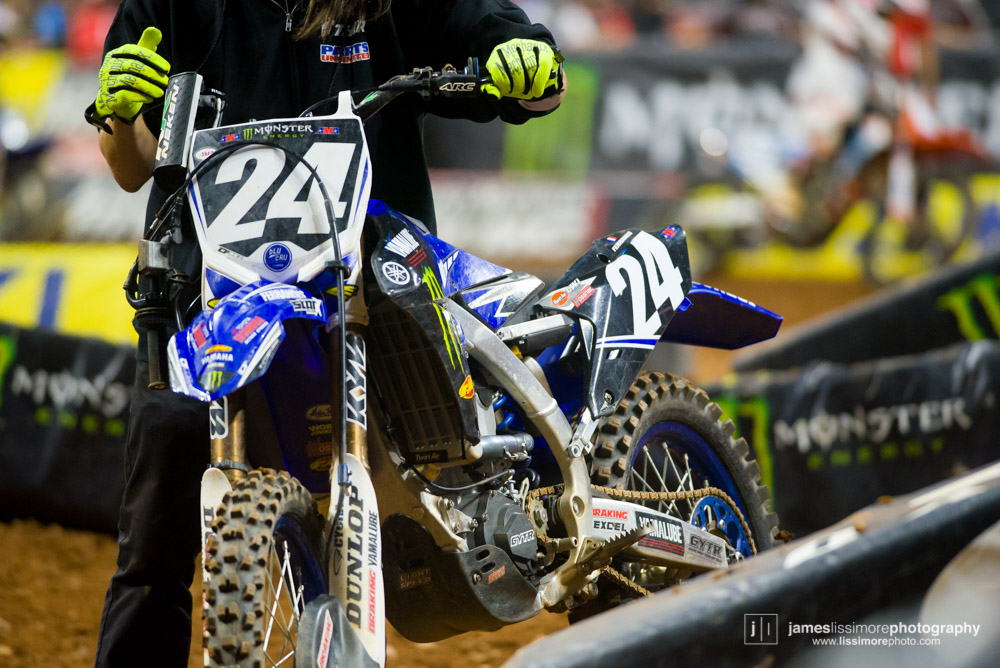 Dylan Ferrandis was injured in his crash but honestly, I don't know if they could have gotten his bike ready for the next main event even if he was able to ride.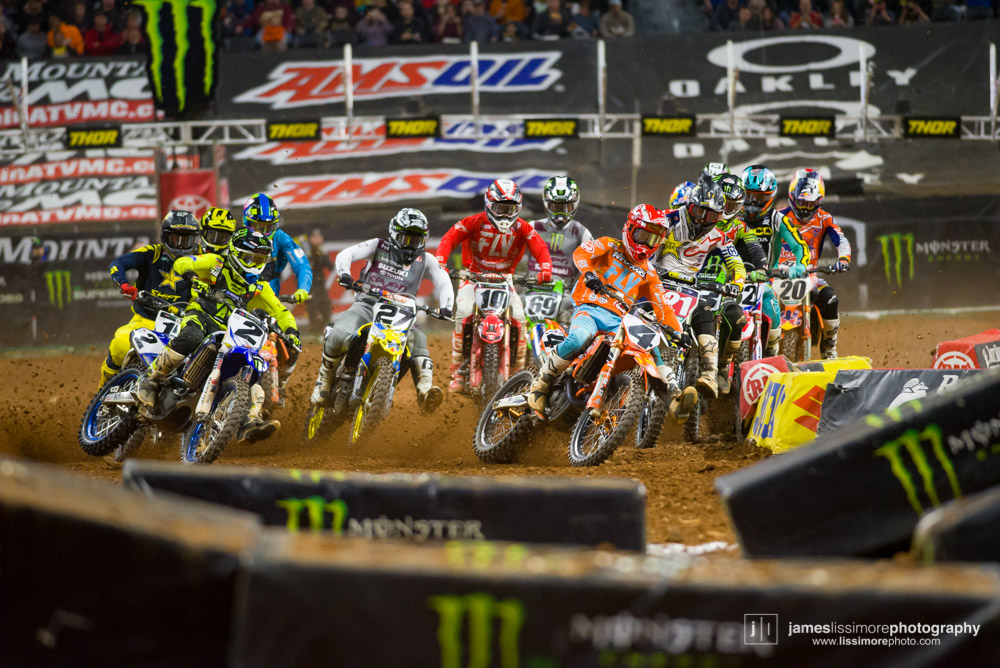 This was basically how every start looked. Blake first, pushing wide, and others sneaking inside. Well, Broc isn't on the ground yet so maybe not every start.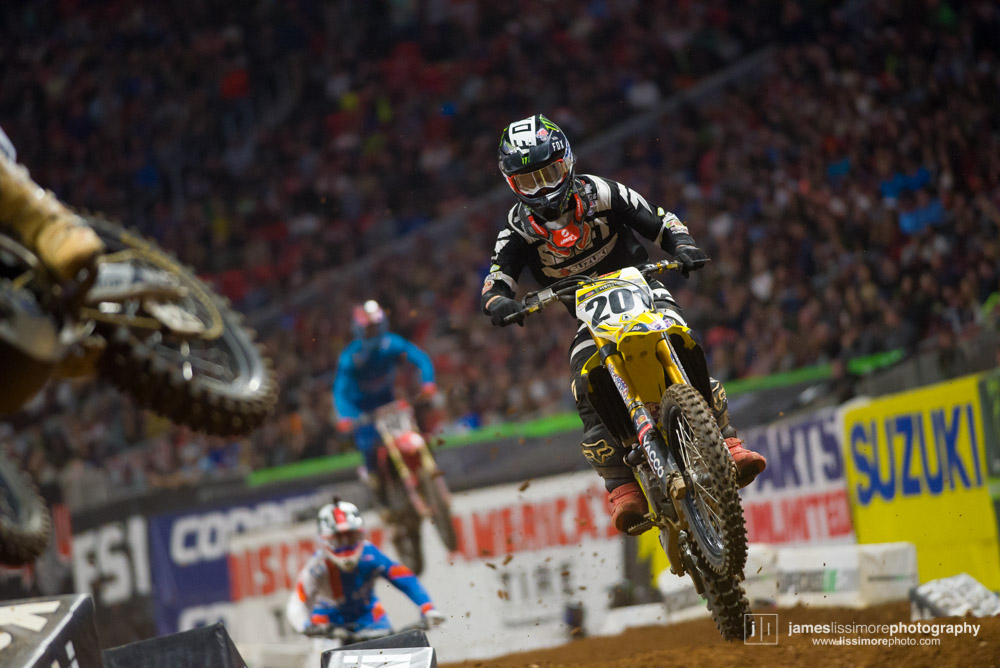 Soubs, Matthes has a message for you.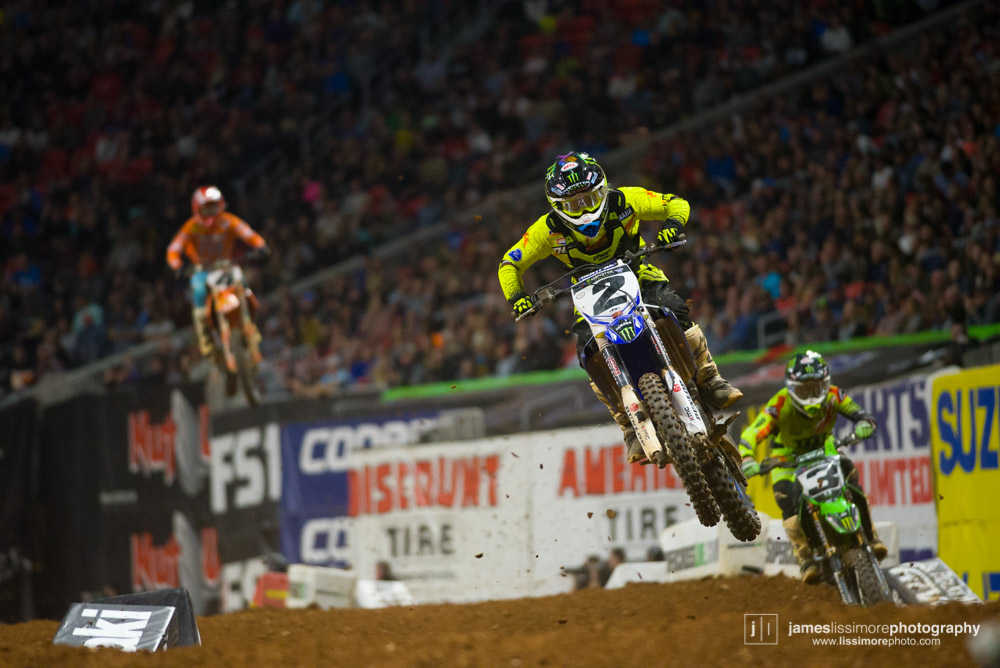 Coop ALMOST won the second main event. He's getting better and better.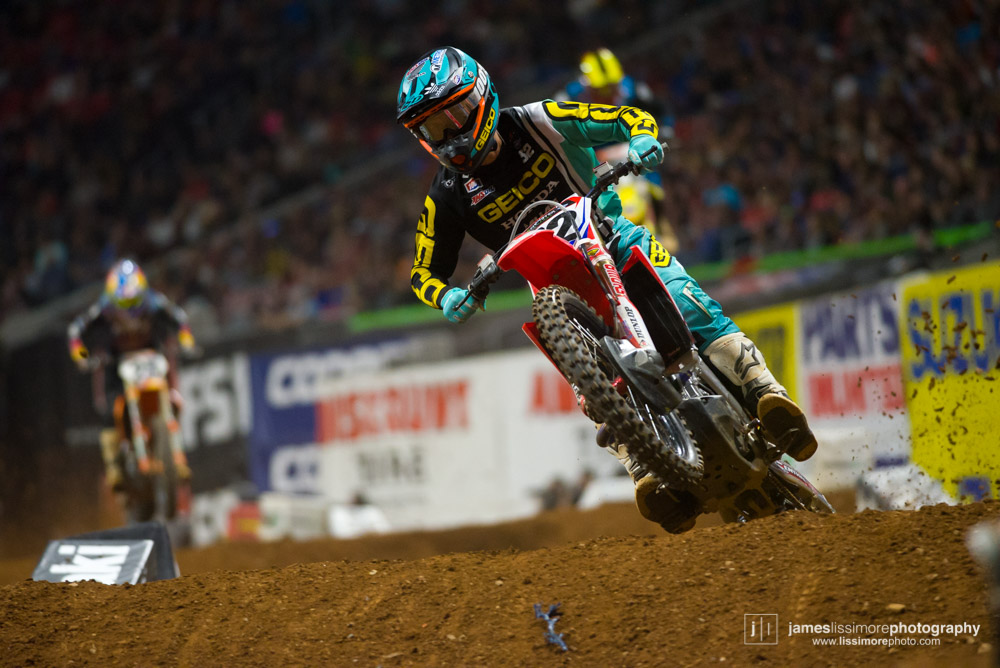 Christian Craig was on his game in Atlanta. For a fill-in guy with only a couple of days on the bike, he did a great job for Honda.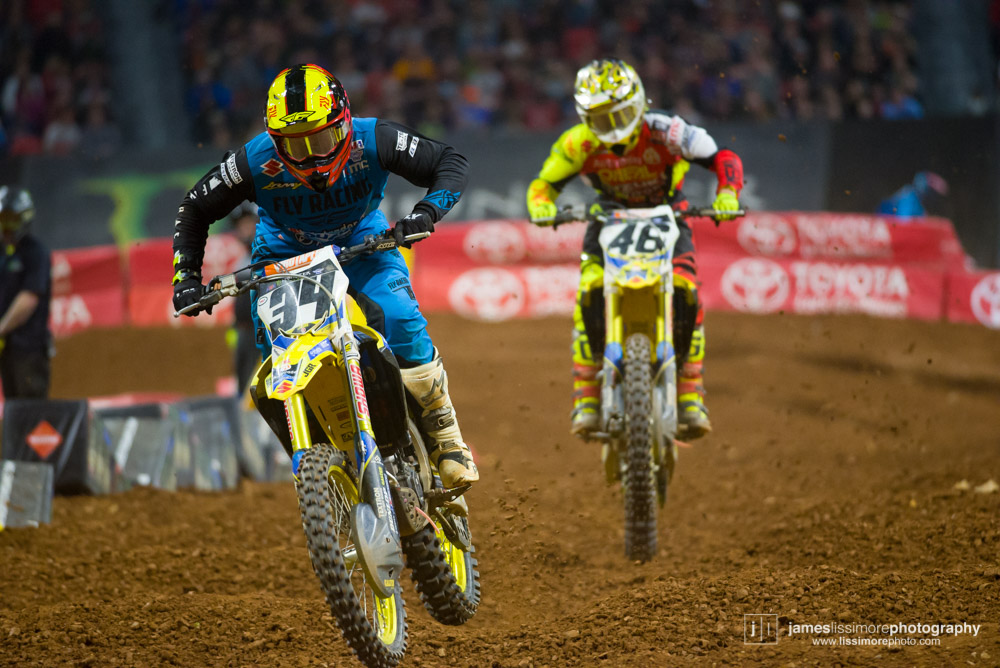 Both of these two guys had big crashes on Saturday. See below for the aftermath of one of those.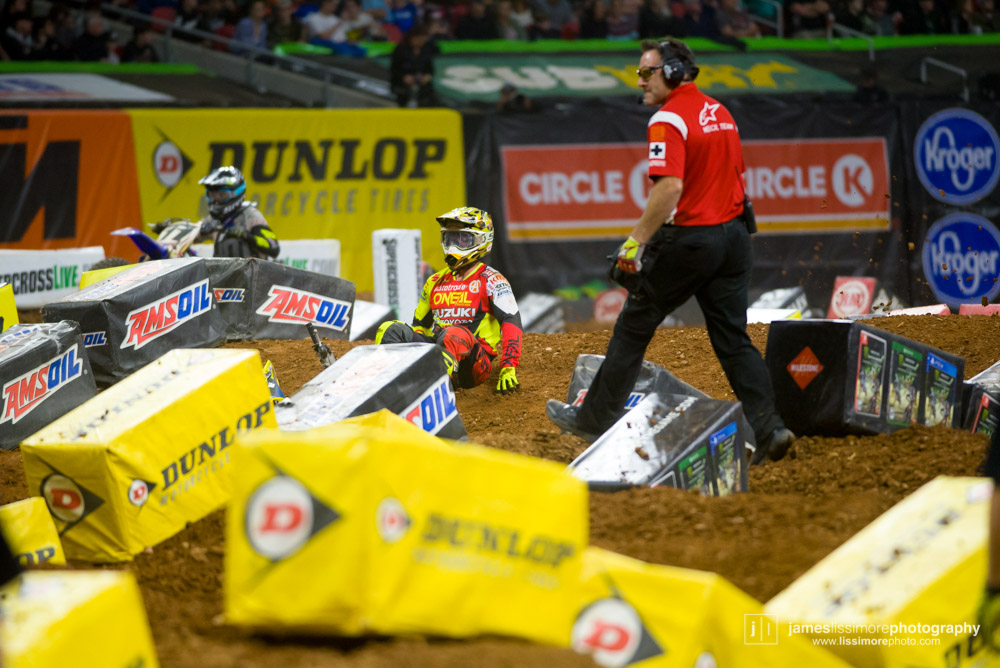 Justin Hill broke a couple of toes in his crash. Check his instagram for video of it. He got lucky.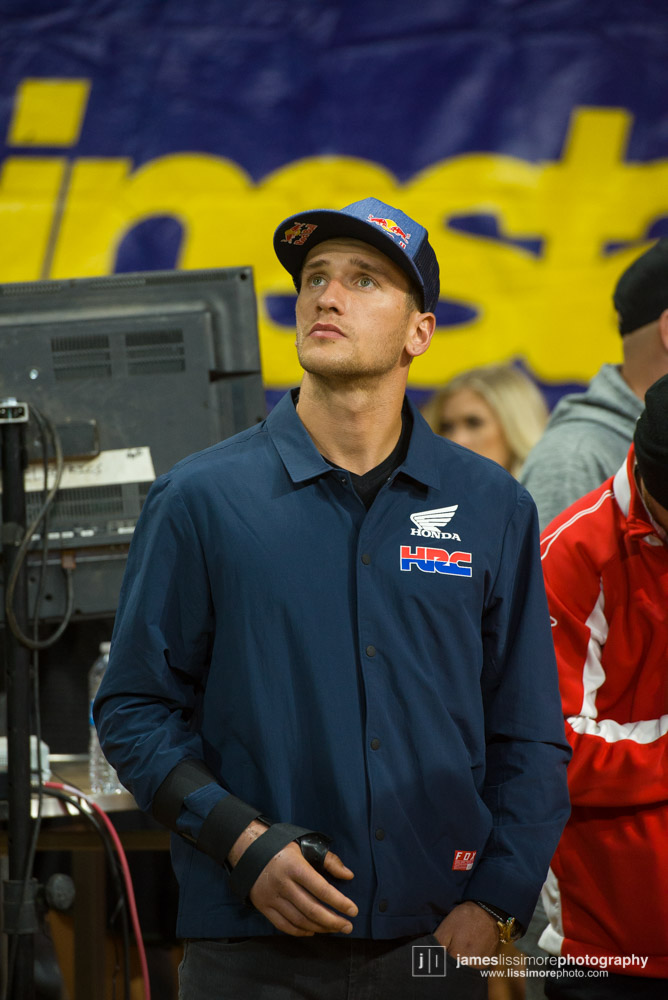 This is never a fun view of the races. Kenny has had a rough time and has to be frustrated.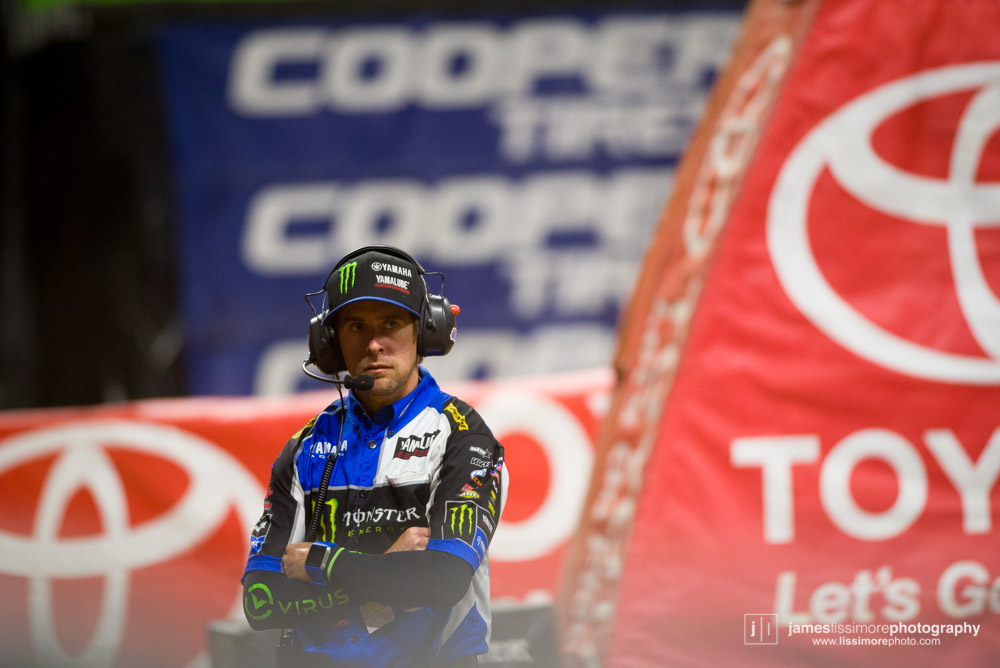 Wil's east coast doesn't look as fun as his west coast.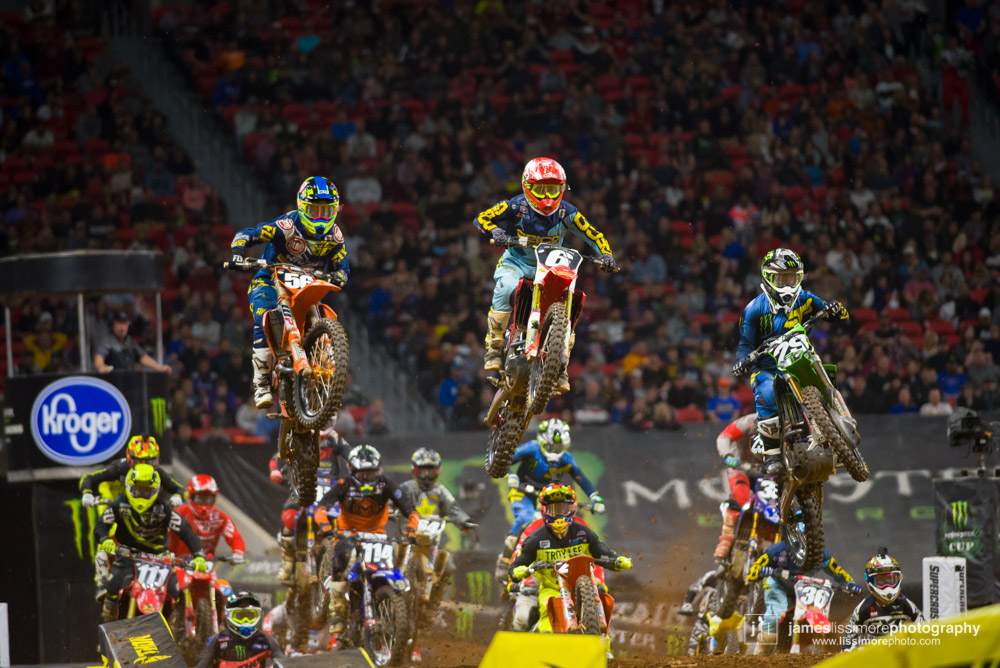 Look Mom, no cross jumping!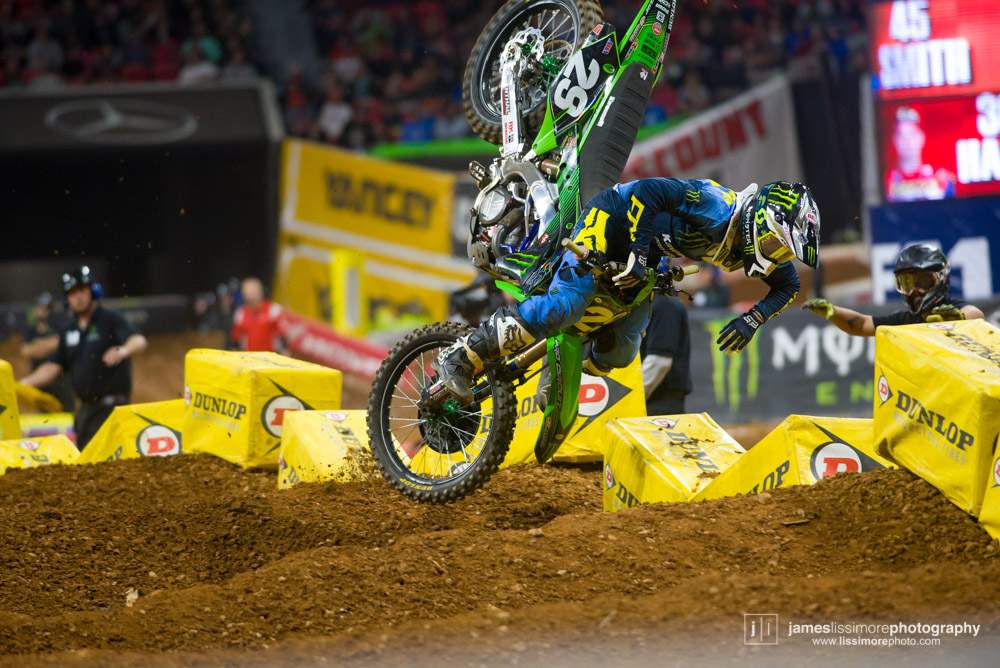 MARTY PARTY. Man, Martin looks like he could win every race and things like this happen time and time again. Dude can take a beating, though.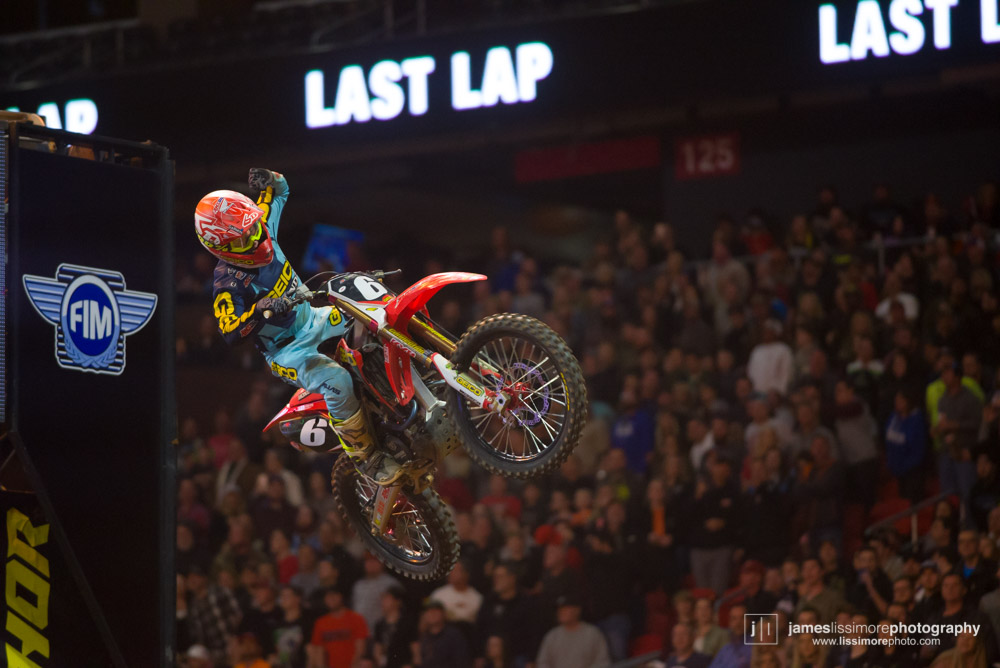 J-Mart finally arrived albeit a few weeks late. That had to feel good.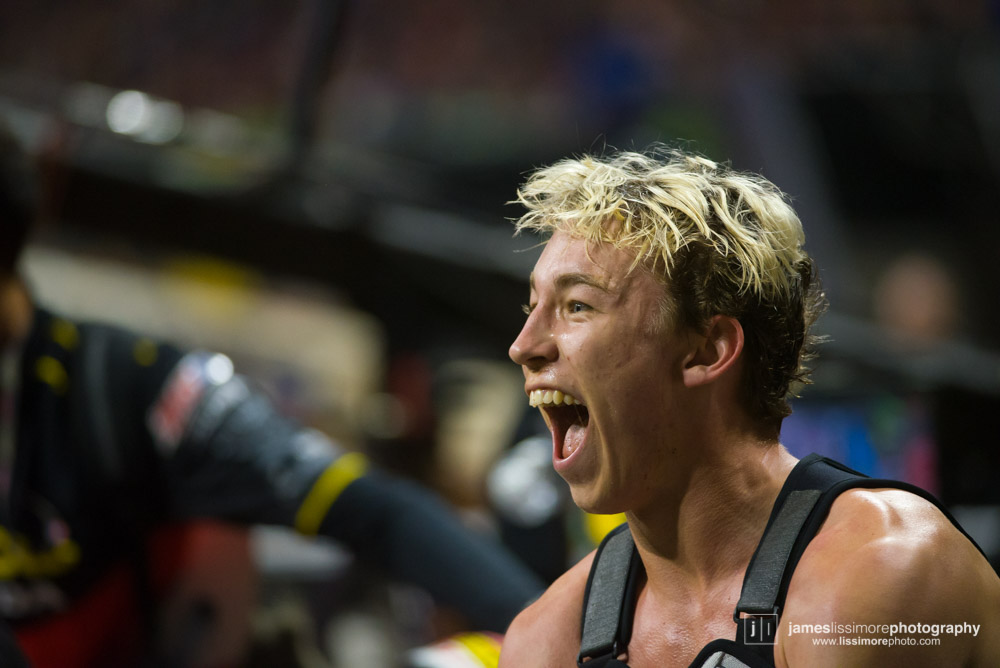 The meme possibilities here are not something I want to delve into.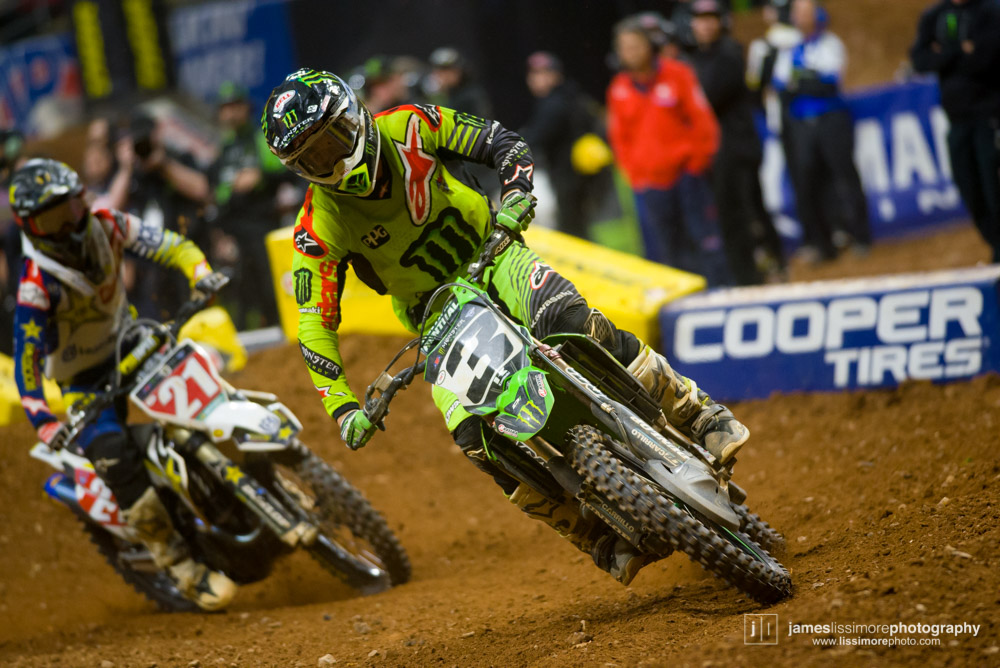 This turn after the whoops didn't look like much fun. Rocks and flat turns before rhythm triples are no bueno.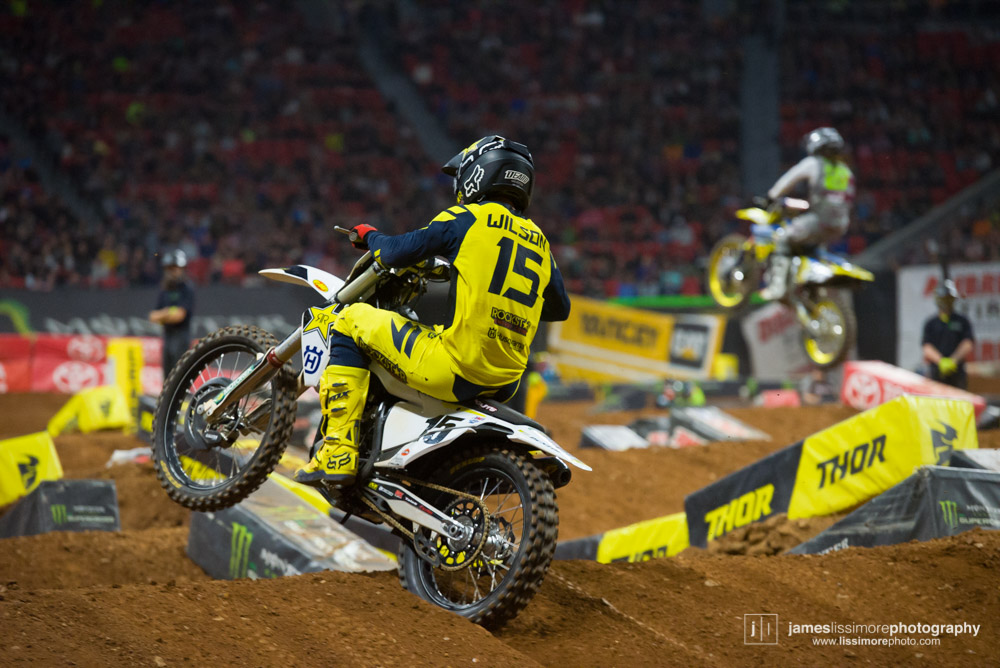 Deano didn't help himself by starting in the back all night.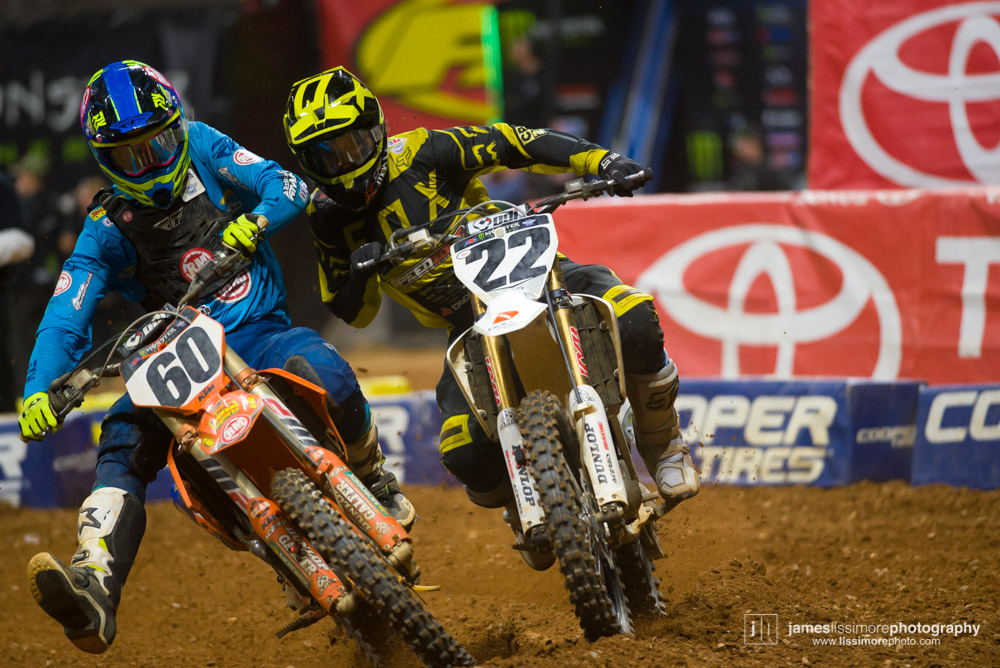 Chad Reed and Benny Bloss have been battling every week and seem to be about the same speed for now. Repeat that five or ten times and then see if anyone around you offers you medication.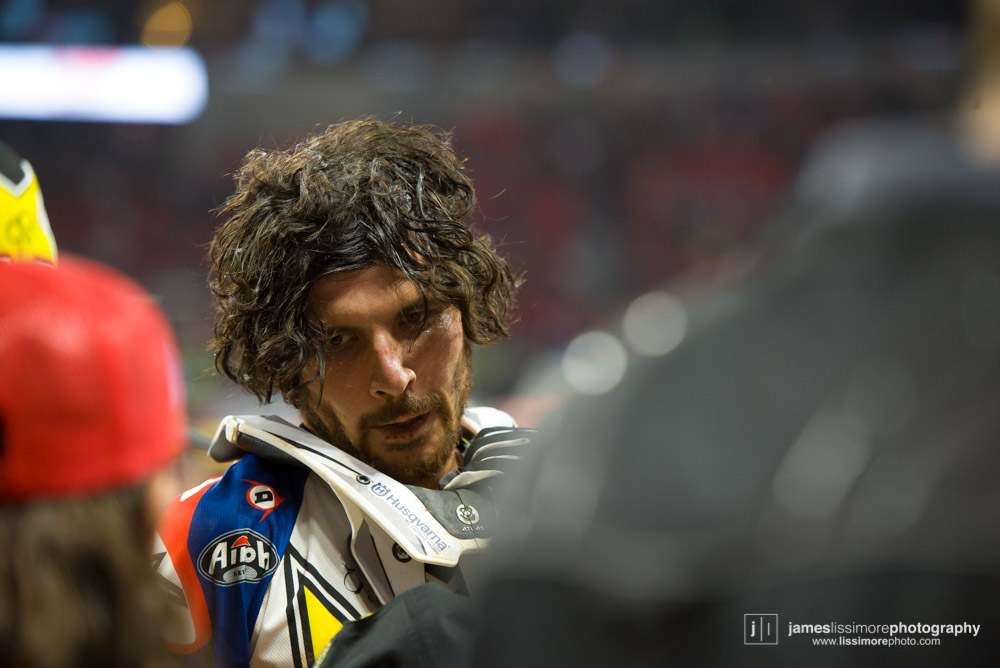 A homeless man wore Jason Anderson's gear on Saturday night and came away with the win.