Photos by Rich Shepard
Wow. Brayton! What an amazing race and how did he do it? Thoughts on his ride?
Let me start by saying I'm glad to see Justin up there this year and finally winning a race. He's been a great rider for years, amazing in Europe during exhibition races but always had a tough time confirming that in the US. He almost reminds me of a modern time Larry Ward. I don't think JB ran on all cylinders in the US in his career. I don't know why but he always rode with more authority in Europe. Fields aren't as deep there but his riding showed more incisiveness and commitment compare to the races on American soil. I've seen him ride so good at the practice tracks before. Jumping huge rhythm sections, being super fast in the whoops but he didn't ride like that on Saturdays. Lately we've seen him ride a bit more aggressive, his moto win in Atlanta is the proof.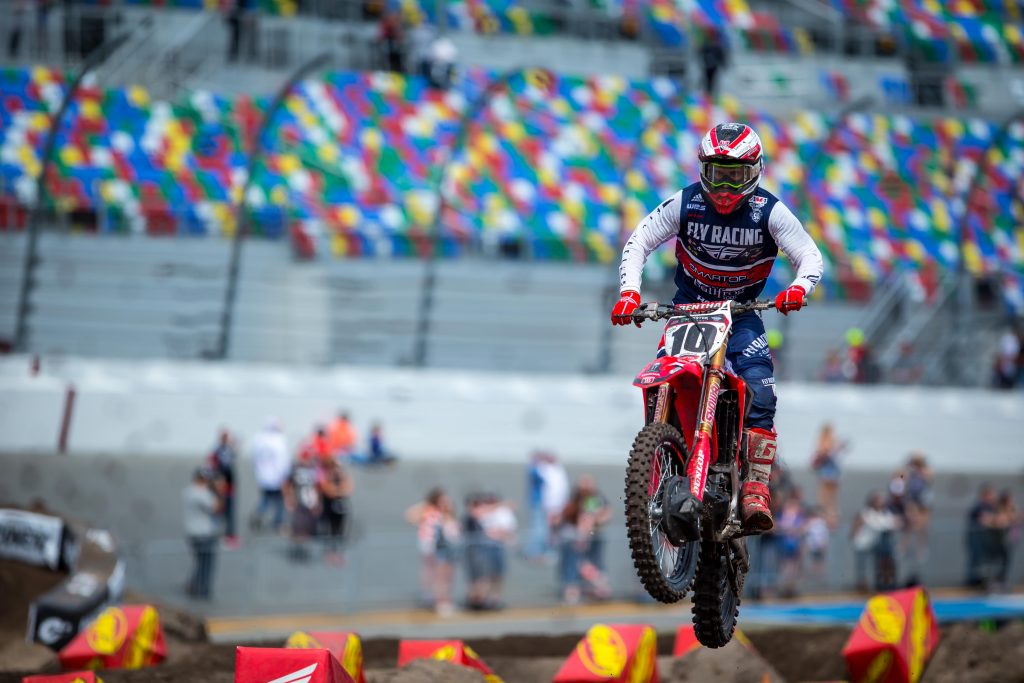 I thought he rode well in Daytona. He said it himself, he's not known to be a great outdoor guy but dealt with the challenges of the Daytona track with ease. He got some favorable circumstances in the main with the 3 favorites having issues but he still had to ride good and fast to win. He was great in the whoops as usual and rode very smooth and in control. Often, when you want to charge too hard in the sand, you lose time. He rode cautiously and kept his momentum. When he had to give it a little more, he did. He saw Tomac catching with 4-5 laps to go and dropped his lap times to 1'14" flat and even a high 1'13". In the 130 mains he raced before his win in Daytona, I really don't think he showed his full potential. I've been waiting for him to ride in the US like he does in Europe. He's getting there and even at 34 years old, he shows that he has it in him still…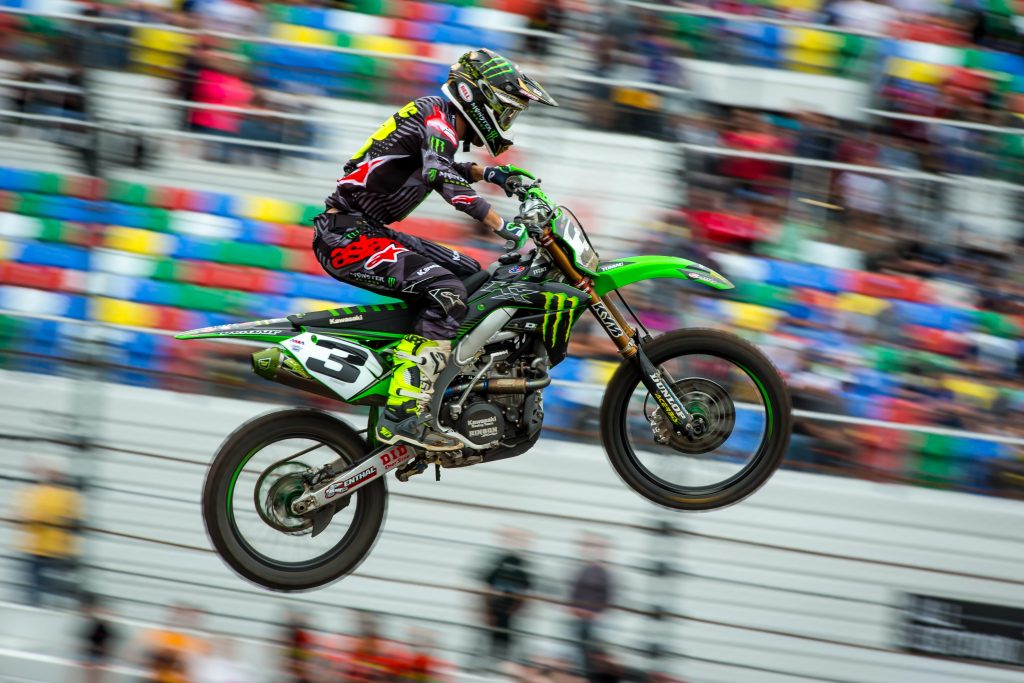 We talked about ET and his amazing tendency to make these weird mistakes. Obviously he was so amazing in the main but he again made that early mistake. What's going on with him you think?
I really have no idea. To this day, I still don't know what he was thinking when he crashed Saturday. He just let the bike get away from him at the exit of a turn. That's very weird. His race was great. To be in 22nd position after the first lap and get back back up to 2nd in a 18 lap main event is an amazing performance. Not too many people in the history of SX did or will ever do that. Once again, it took him a while to get going after his crash. We've seen that before, like in Oakland. Ultimately, the crash didn't really cost him the win. Riders crash, it's part of the game but if he would've got going like an Anderson does when he crashes, he might have won the race Saturday. Eli will have to figure out why he crashes like that for no apparent reason if he wants to win a SX title. We've seen that story way too many times since he jumped into the 450 class.
Wtf happened to Marv? I would've bet a lot of money he was going to win after getting by 10- on TV they talked about a  tear off on his hand. What do you think?
Marv made a technical mistake when he crashed into the mechanics' area. It's not like him to make a mistake. He was wheel-tapping the double leap in the take off of that small double which was ultimately the right way to do it but he messed up that one time. He carried too much speed in the face of the double, he went to wheel-tap but missed the double leap with his rear wheel. It's why it seemed like he almost looped out. He got caught by surprise and couldn't save it. Then, he made another mistake and crashed in a sand berm. We're not used to see him make that many mistakes but he still rode great. His times were very good and he clocked the best time in the main event.
He's getting back to his normal level now. He's been struggling with a shoulder injury but it seems like he's close to 100%. He would've gained 8 more points on Anderson had he won the race. Gap would've been 32 now instead of 40. Not a big difference but still, a smaller gap. It's Anderson's championship to lose now. He's had his fair share of problems at Daytona and will not finish 7th at every race. It's a bummer for Marvin because it could've been a good confidence booster to win a main again. His last one was at A1. It seems like it was so long ago. After scoring a lot of 2nd places in a row, he's now due to win a main again. I'm confident it will come soon though…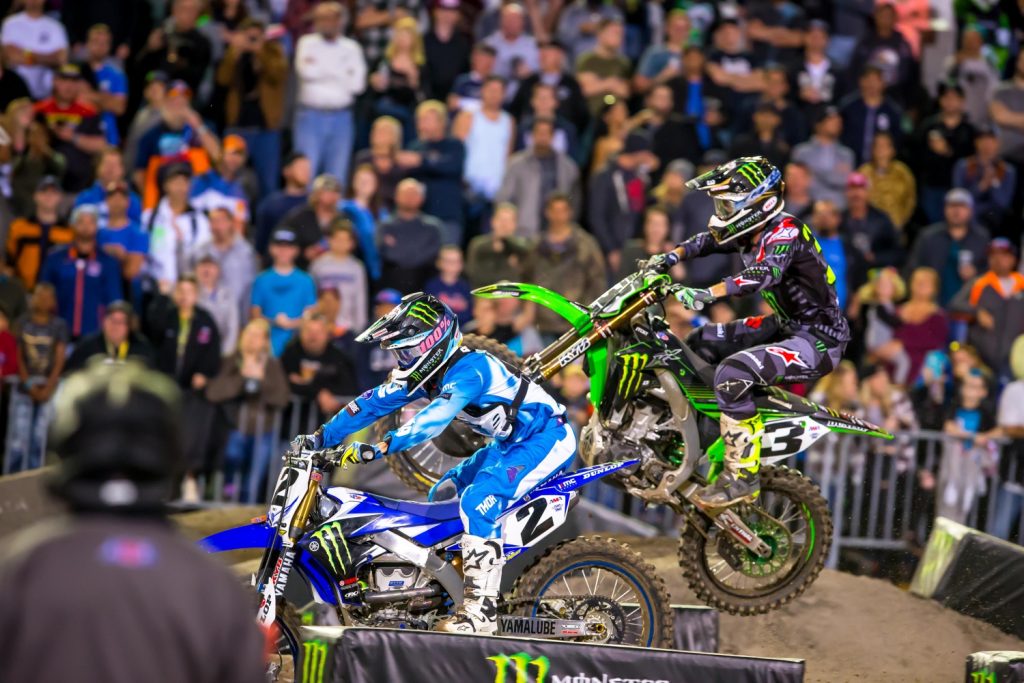 What did you make of Tomac admitting he took Webb out on purpose for moving over on him in the air?
I was watching the race with a friend. In that heat race with Eli and Cooper, I called the take out half a lap before it happened. It was a given it was going to happen. Webb is very vicious when he defends a position. We've seen him to that before. It's not cool and it's very dangerous to cross jump and move over on other riders in fast section to close the door. Our sport is already dangerous enough, we don't need to had more danger into it. Look at Forkner/Osborne in Atlanta. It was a dangerous move. They both could've ended their season right there. What's ironic is that Webb used to bitch about Marvin doing that in the Nationals when they both raced 250s and now he does it himself. In my opinion, Eli's action was fine. I can't call that a take out. It was a blockpass when both riders crashed. It could've been way worse, like a KDub/DV in Phoenix 2004 for exemple haha
250 main thoughts?
I was surprised by the way Jordon Smith rode. He's calmed down a lot this season. He looks like a different rider if you compare him to this year and last for example. He was very smooth and in control, things he's not known for. I like to see riders change their riding philosophy for the better. Riding hard and out of control brings you nowhere in his sport, only for a few exceptions I guess. Smith's ride was very impressive. His times were good all day. He had pressure from J-Mart pretty much the whole moto and he held to the lead. Forkner, even with the fast lap in practice and in the main had nothing for him or J-Mart in the main. I was bit disappointed by Austin's ride. When I saw him 3rd in the first lap, I would've bet the house on him winning the race knowing how fast he was in practice and after winning 2 races in a row.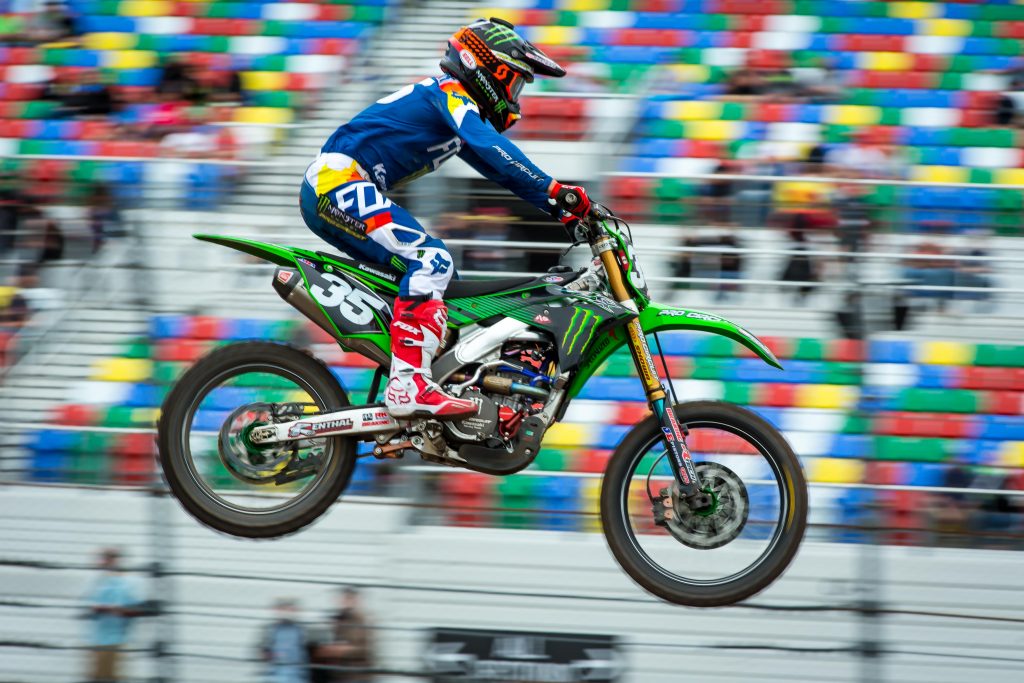 Same goes for Osborne, he went thru the pack pretty well but couldn't do anything to get on the box. And he was charging pretty hard. Zach took a while to figure out the roller section after the mechanics' area. He lost some time in the for most of the main event. The combo was pretty simple, jump over the first big jump when Hampshire crashed and jumps 4 out of it. We have 2 riders tied for the red plate with Smith being only 8 points behind. Knowing there is another Triple Crown on the East and 2 shootouts to go, this East Coast championship will get very good very soon.
Daytona track was a lot better than it has been the last few years. What did you think of it?
I really liked the track this year. Long lanes in Daytona in the way to go. Last year the track was way too tight. It's tough to see on TV how bad the track get. I raced there for the first time in 2000 and it was a war zone in the main. Track was over 90 seconds and the 20 lap main lasted more than 30 minutes. It was ridiculous. Nowadays, tracks are built better. Gary Bailey, back in the day, had one goal, and that was to make us suffer.
Now, the tracks in Daytona are way more calculated. I like the long lane before the finish where the riders could make time by scrubbing all the jumps in the length of the track. Whoops were challenging too. Overall, the track builders did a great job this year. They need to keep this kinda of layout and just move the jumps around for the next years. The only thing I would change is the length of the start, I'de make it a bit longer with a wider first turn.