PulpMX.com Fantasy Pick & Trends
Fifty years of Unadilla! Back in the day Unadilla was a beast. The crowd, the knee high grass track, the racing, all seemed to conspire to bring a weekend of motocross madness to the lush, green rolling hills of upstate New York. A race weekend typically included drunken brawls, Roman candle fights, bonfires, factory bikes mowing the grass, and at least one car left burned to the ground.
These days, the race weekend is family friendly, the only thing you'll find burned to the ground would be the hopes of fantasy team owners, lamenting their picks that looked so good only hours before gate drop.
It was an interesting week for scoring to be sure, with highest score from a rider topping out at only 80 points. Those low rider scores didn't make too much difference on the overall high team score though. It took 543 points to take down this week's championship.
This means that our overall winner Bombers77 did a great job with his lineup construction. Let's take a look!
Bombers 250 squad featured Pro Circuit Kawasaki's Marty "moving on up" Davalos who finally had a good fantasy performance with 80 points at a 30% pick trend. Next, they chose a pair of rookies fresh up from Loretta Lynn's. GEICO Honda's teammates Carson Mumford and Jett Lawrence were somewhat risky picks that managed to have decent fantasy days. Mumford put up 56 points at 35% with Lawrence scoring 59 points at 61 percent. Justin Cooper was their all star pick with an imperfect 44 points at 24%.
Bombers was right on target with his 450 team as they picked the highest possible scoring team. Benny Bloss, who I heavily recommended last week, had highest score in class with 80 points at 52%. He was followed by Kyle Cunningham, who was a big difference maker with 76 points at only 12% and Jeremy Hand's 68 points at 19%. Ken Roczen, who had a perfect day all around, scored 50 points at 36% in the all-star slot.
Finally, Bomber correctly chose Justin Cooper and Marvin Musquin for first lap leaders for an additional 30 points. Congratulations on taking down the overall this week with a great team!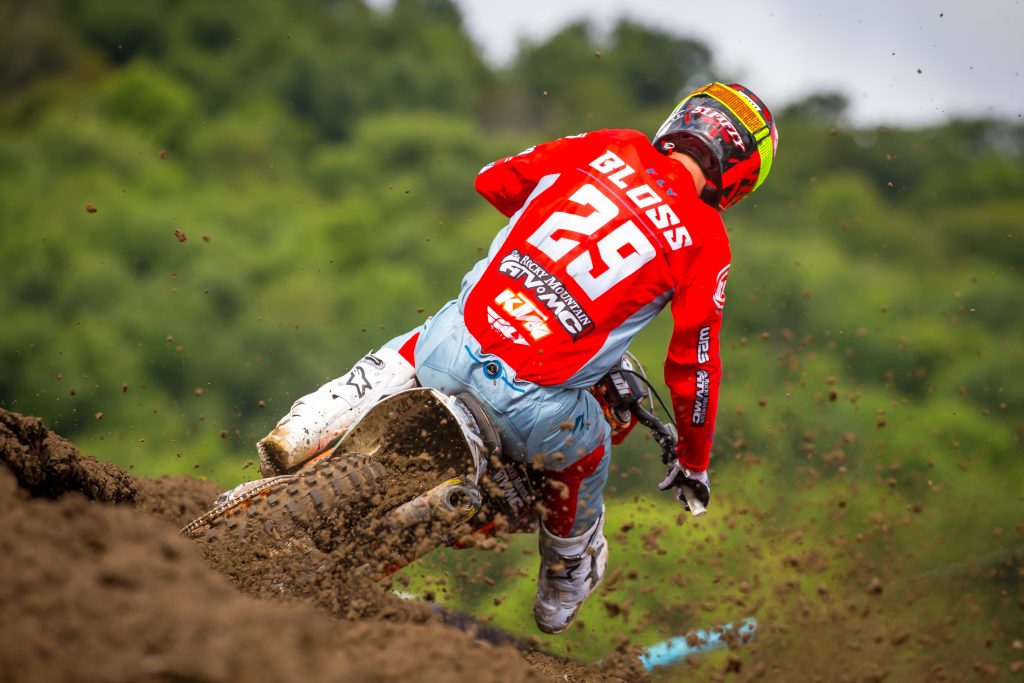 Most picked riders AKA "the chalk"
Pick trends for Unadilla were fairly average with three riders in the 450 class and two riders in the 250 class having higher than 30% selection. Jett Lawrence (9) topped the 250 class with a whopping 61% pick trend, this was surprisingly high considering he is an unproven rookie. GEICO Honda teammate Carson Mumford (11) had the second highest pick trend at 35%, nobody else in class was above 30%.
The 450 class saw Team RMATV/MC-KTM-WPS' Benny Bloss, who I wrote up here last week with top pick trend at 52%. This is no surprise, he has always raced well at Unadilla and he had great value at a 5 handicap. Factory Yamaha's Aaron Plessinger (5) was second highest with a 41% pick trend; he did not have a good day, more on him below. Finally, Factory Honda's Ken Roczen (3AS) rounded out the above 30% crowd with a 36% pick trend.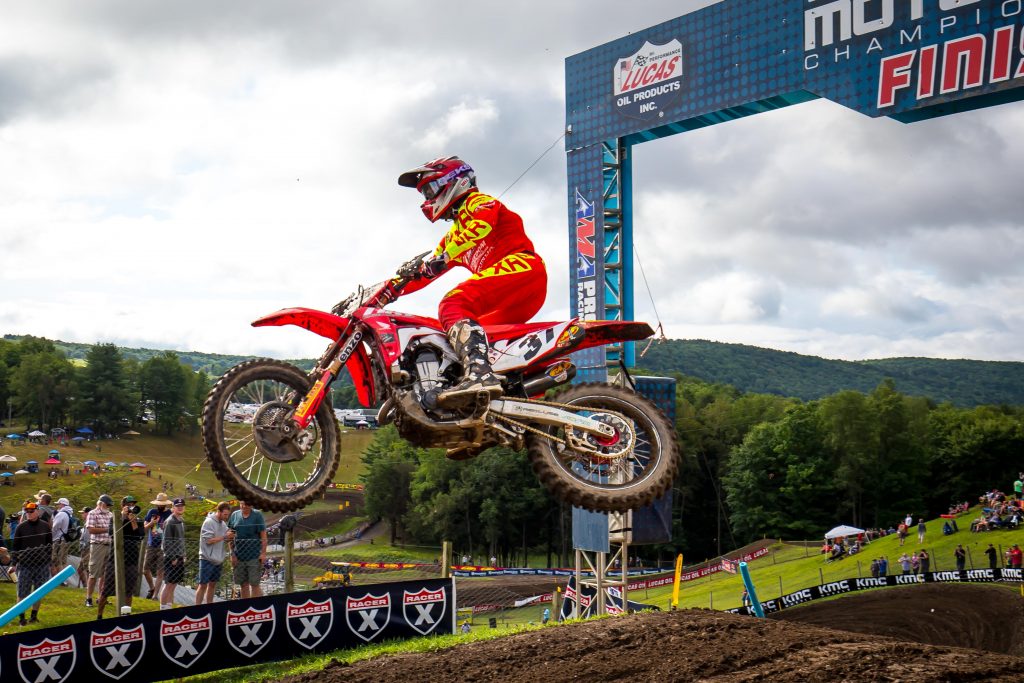 Low owned players who delivered – AKA great contrarian plays
With scoring being lower than usual this week we have to grade on a curve when reviewing scoring. Typically a 62 point score wouldn't get a mention in this section, yet this week it was good for third highest score in the 250 class.
Rockstar Husqvarna's Jordan Bailey has not had a great season in real life, or fantasy. His average finish has been in the high teens and we've seen his handicap slowly rise from week to week. With a 7 handicap and 18th place qualifying, it's no wonder that his pick trend was only 3%. Luckily for those who chose him, he improved slightly in his motos posting 15-11 scores, good for 62 points. We also saw Marshall Weltin (11) make a return to AMA racing; he also posted a 62 point score at only 5%. Finally, TLD KTM's Derek Drake (9) flew under the radar again, scoring 60 points at 3%.
Kyle "loose program" Cunningham (8) topped the low owned – high scoring riders in the 450 class. Kyle qualified in 15th place then backed it up with 11-12 moto finishes, good for 76 fantasy points. This made 12% of team owners very happy. We also saw a nice ride from James Weeks (10) putting up 60 points at only 3%.
Fantasy Duds
Did you find yourself teeing up your iPhone with a golf club this week, or maybe putting it in the microwave? If so, you might have had one of these guys.
Jerry Jerry'd! Come on now, picking Jerry on PulpMX fantasy should include a free sedative, mailed to your home. I mean, look at the history here, what happened at Unadilla is pretty typical. Regardless, 23% of you nerds couldn't say no to that 18 handicap. To make matters worse, Jerry built hopes that he was going to put up a huge score by finishing 20th in moto one… Then followed it with a 34th place finish in moto 2 and only 49 points. What could have been!
We also saw GEICO Honda rookie Joe Shimoda (10) make his PulpMX Fantasy debut by putting up a big fat 0 for 16% of team owners. Monster Energy Star Racing Yamaha's Mitchell Oldenburg (6) continued to have a tough time putting two motos together. He had an 18% pick trend and his 9-37 moto scores accounted for only 40 fantasy points.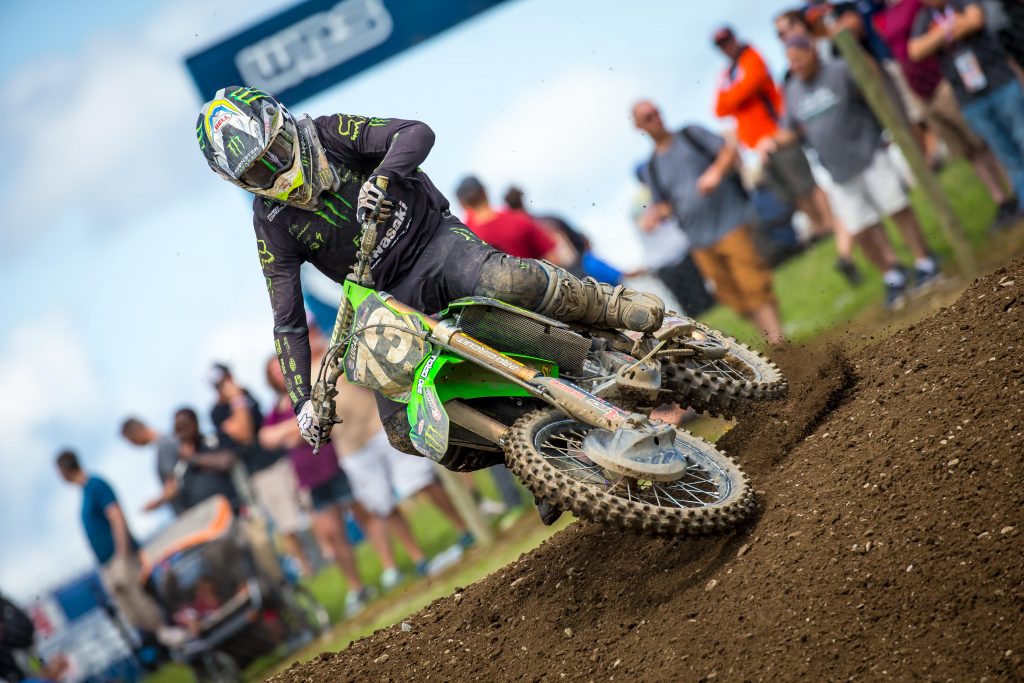 Fantasy Studs
Marty! Yes, Pro Circuit Kawasaki's own Martin Davalos makes the "fantasy studs" section for maybe the first time ever? Steve called it and 30% of you selected him – and were rewarded with an 80 point score. Nice job by Marty (and Steve)!
We also saw another solid fantasy outing from GEICO Honda's Chase Sexton who put up 72 points at 29% this is the second consecutive week that Chase has crushed it. If you didn't play him, you missed out, as he is now back to being an all star.
The 450 class was topped by Rocky Mountain ATV/MC – KTM – WPS' own Benny Bloss, who we've already discussed. Benny had a great day all around scoring 80 points for 52% of team owners. There were no other high pick trend/high scoring riders in class.
The 100% "Lead Pipe Locks"
The podcast crew this week included Paul, JT, and Steve. Dan tweeted his picks to me so we have solid picks from everyone. JT chose Chase Sexton and Benny Bloss for 152 points, Paul went with a slightly riskier 450 pick by choosing Caleb Tennant, he paired him with Chase Sexton for 116 points, Steve also chose a higher risk 450 pick with Ryan Dowd, he teamed him up with Marty for 96 points, and finally Dan crushed everyone with Marty and Benny Bloss for 160 points. Congratulations Dan for taking down the 100% Lead Pipe Lock fantasy expert pick this week with an optimal team.
Season Point Standings.
Dan: 1271
Paul: 1067
JT: 851
Steve: 760
First Lap Leaders
This week we saw a huge correct percentage in the 250 class, indicating that a Star Racing Yamaha rider pulled everyone to the finish line first. Just over 50% of teams chose a 250 FLL and 74% correctly chose Dylan Ferrandis or Justin Cooper.
The 450 class swung the other way, 48.7% of teams chose a FLL with only 8.8% correctly choosing Marvin Musquin or Eli Tomac.
All Stars
This week we had very typical scoring from all stars. Three out of seven 250 class all stars, Colt Nichols, Dylan Ferrandis, and Adam Cianciarulo put up a perfect 50 (Hunter Lawrence is the 8th all star but did not line up due to injury). Low scoring all star in the 250 class was Rock Star Husqvarna's Michael Mosiman.
The 450 class also saw three out of eight hit fifty points. Ken Roczen, Marvin Musquin, and Zach Osborne all got it done. Cooper Webb was low scoring as he put up a zero due to a first moto injury. News broke today that Cooper will miss the remainder of the Pro Motocross season with a bone bruise in his knee. Somewhat good news, as there is nothing torn. Hoping Coop makes a speedy and full recovery!
Final Thoughts – Budd's Creek!
South to Budd's Creek we go and it's looking like it's going to be a hot one. Current forecast calls for 90 degrees and you know that it's going to be humid! Keep this in mind if you are considering Ken Roczen as there is a direct correlation this season between hot humid weather and poor moto finishes.
Over the last few weeks we have seen Troy Lee Designs KTM riders go under owned and put up decent scores. I would look at a few of them this week. Sean Cantrell was an 11 handicap at Unadilla and was only able to put up 22 points. His last two finishes at Budd's Creek have been 17P and 14P. I would expect his handicap to increase to at least 12 or 13, making him a solid starting point for your fantasy Team.
I would also take a look at Cameron McAdoo, He crashed out at Unadilla, his moto scores were 34-0 and as of Tuesday there is no word on any injury. He had a zero handicap at Unadilla and I expect it to go up by 2-3 giving him some nice potential value. Make sure he qualifies well before locking him in!
We have three factory riders to talk about in the 450 class. Factory Kawasaki's Joey Savatgy remains double points eligible and will likely be a -1 handicap. He has had mixed results there over the years, but I would expect him to put in a good result as he has come into form nicely over the last few weeks. Factory
Yamaha's Aaron Plessinger was mentioned here last week and we need to take a look at him again, despite his poor results. Over the last three years he has finished 3rd, 6th, and 5th at Budd's. He could make a great recency bias play as he is well past due for a good finish.
Rock Star Husqvarna's Dean Wilson is our last rider to discuss. He's been suffering from poor starts and is well past due for a top finish. He was a zero handicap at Unadilla and he will have a little more value this week at Budd's.
Well, that's it for this week, thanks for reading and I hope to see you on the leaderboard! Please remember to support PulpMX Fantasy sponsors with all of your off road purchases.
If you want to ask me a question or hit me with a comment, hit me on Twitter, @msweeneyphoto.