Photos by James Lissimore, captions by Matthes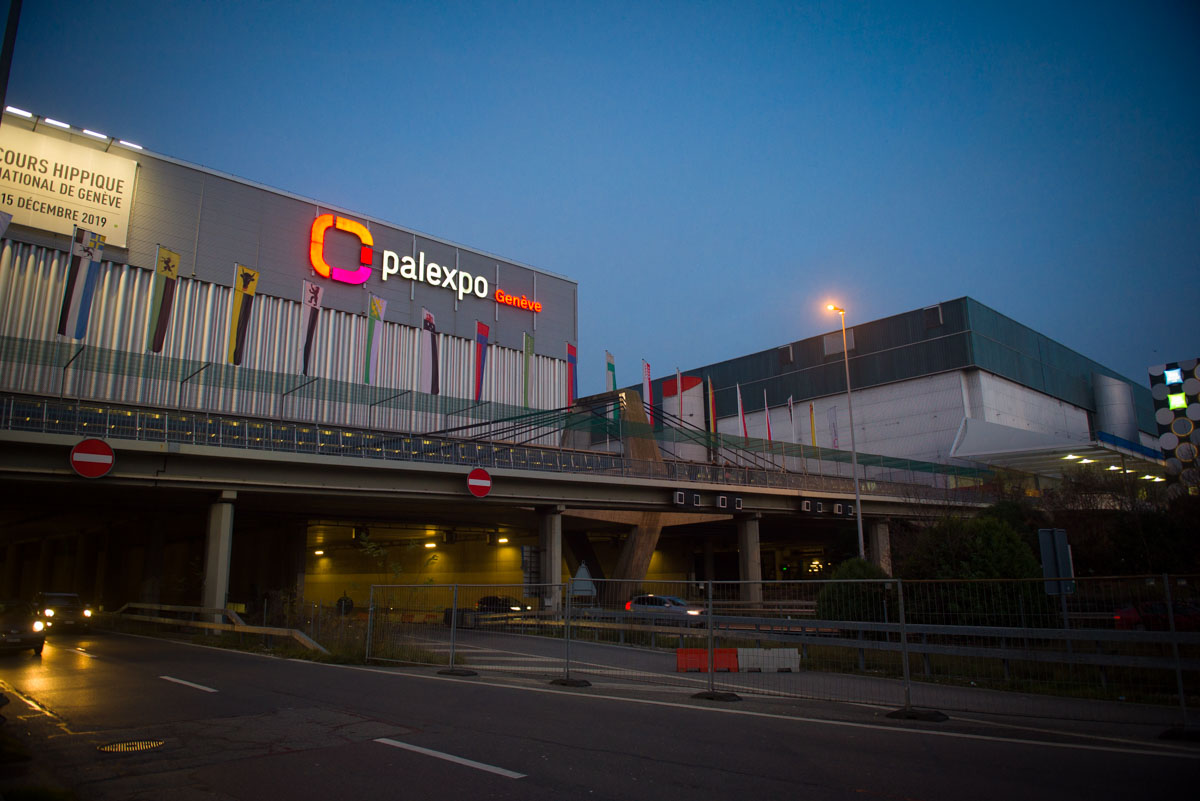 The Geneva arena is super convenient to the airport and the hotel, like it's a 20 min walk to airport and a 2 min walk to arena. Awesome!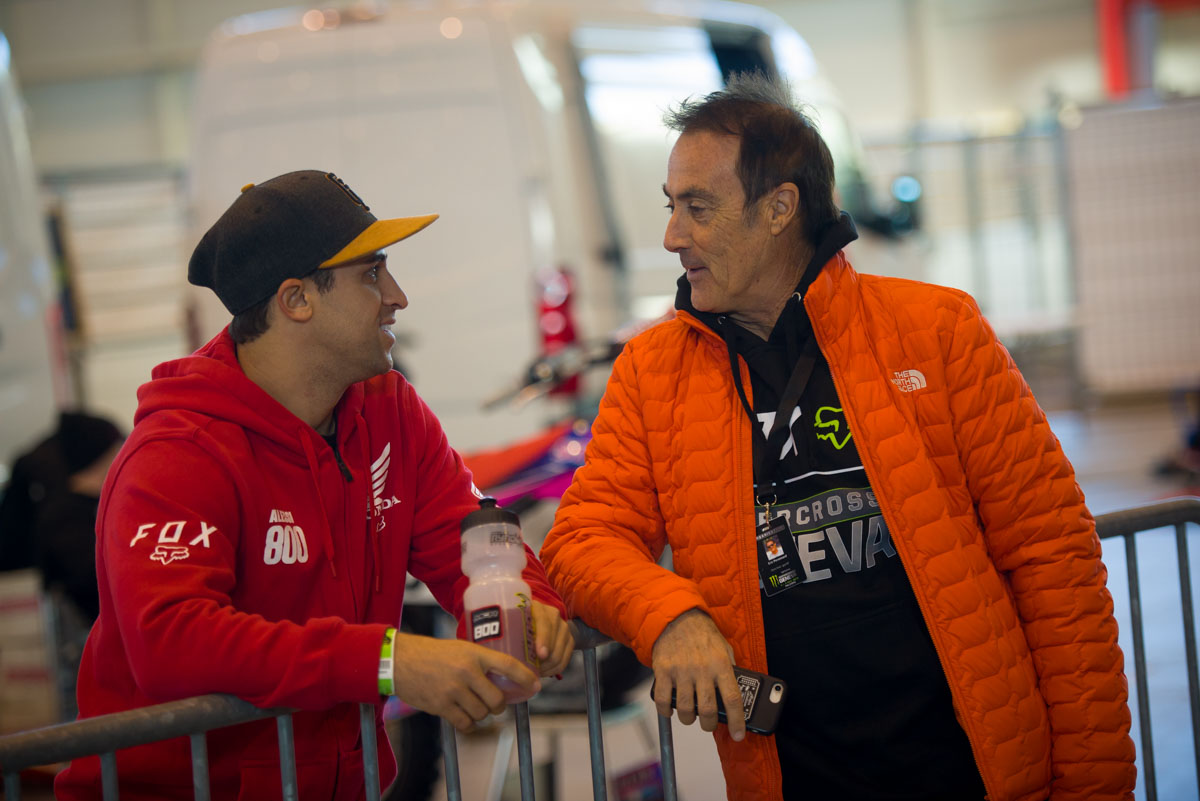 Eric Perronard is the man at these races and tries his best to make all the racers feel at home and allows them to put on a show. Here he's talking to Mike Alessi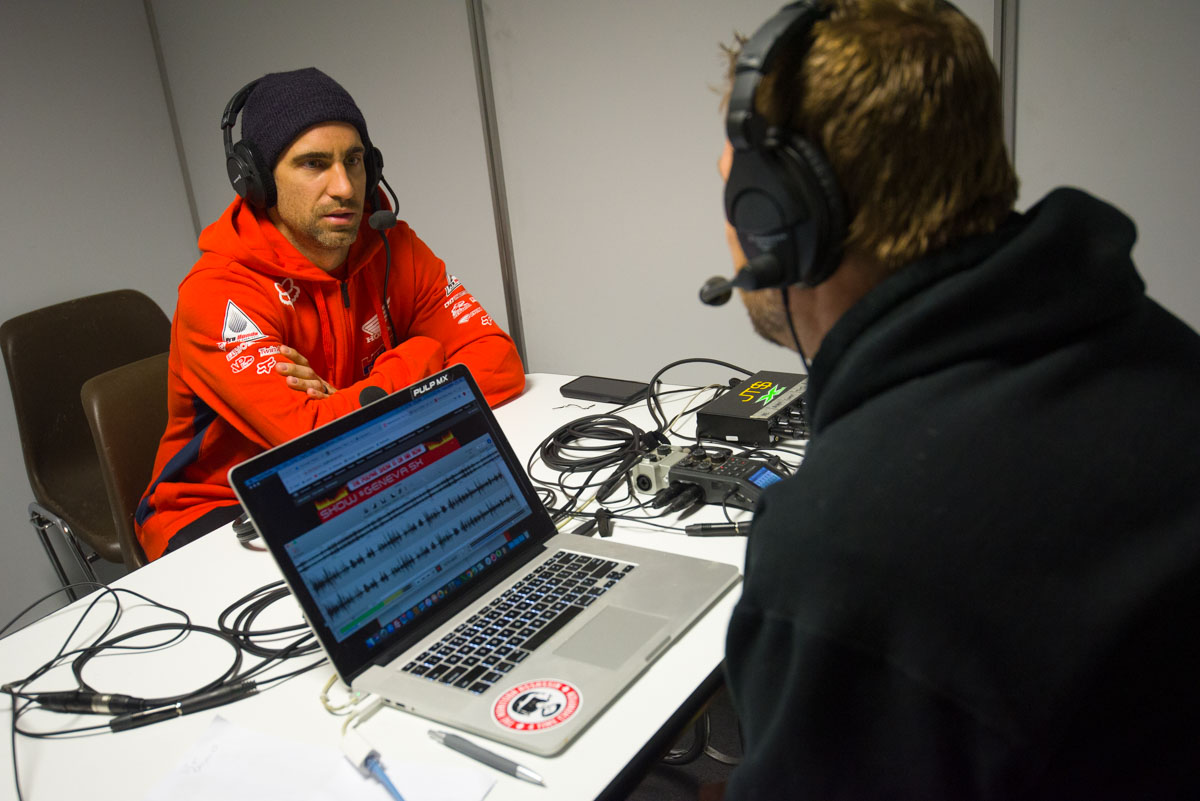 We did a pre and post race show from the pits that was pretty fun. Thanks to those riders and people that stopped by as well as you people for checking it out.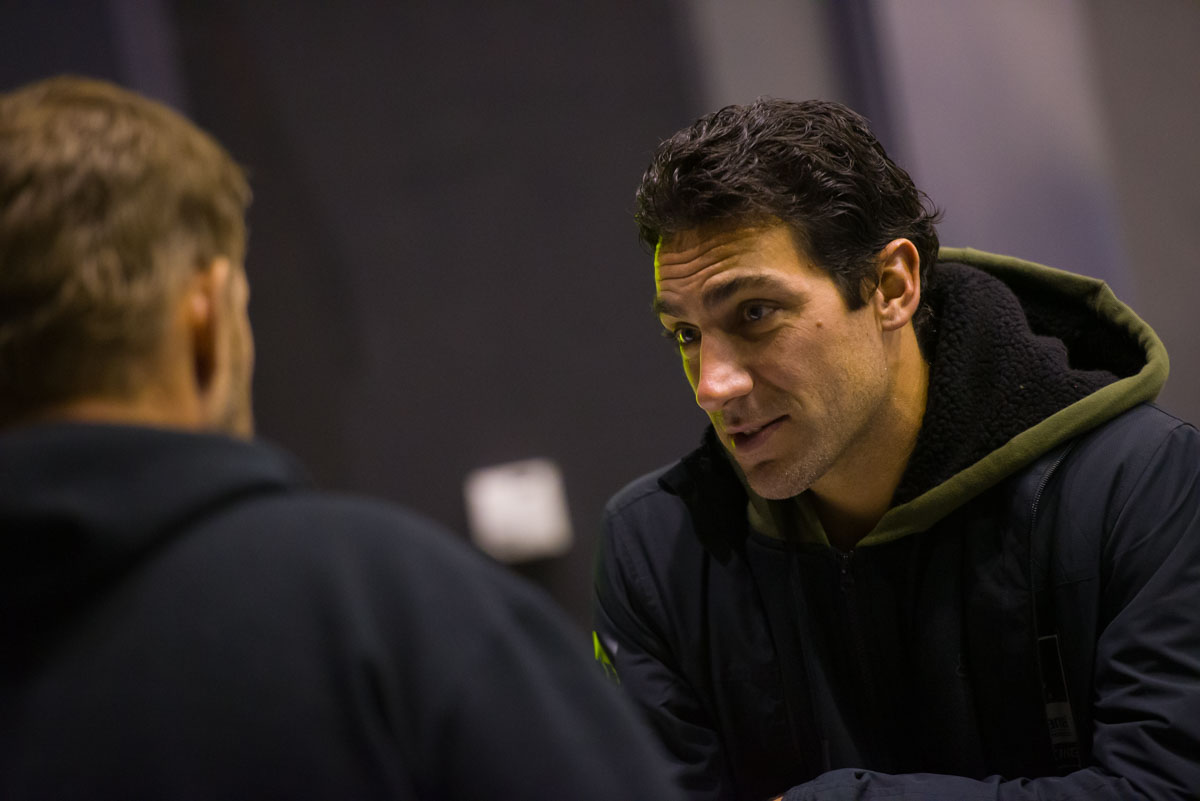 I got to see and talk to Sebastian Tortelli who moved back to Europe a few years ago. Seb trains a German kid and still follows the sport closely. He looks like he could still podium if you ask me.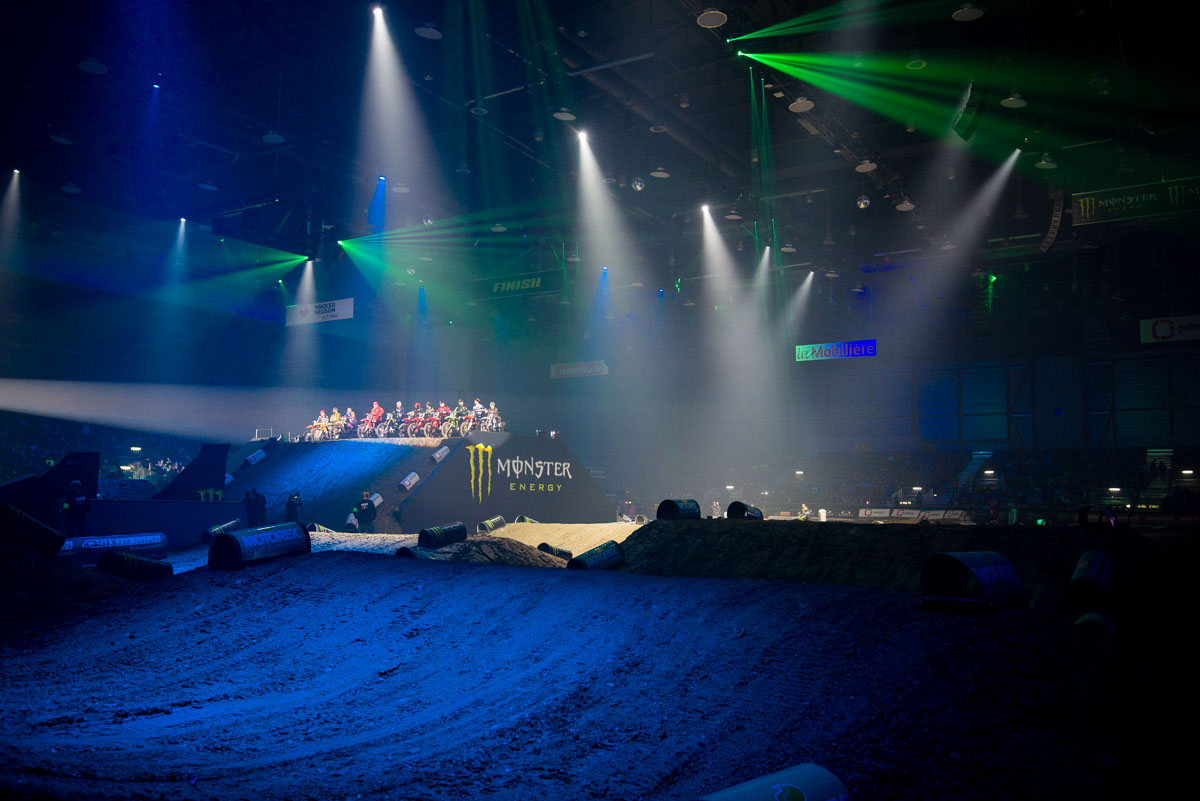 The track in Geneva is way softer than usual and saw some deep ruts form.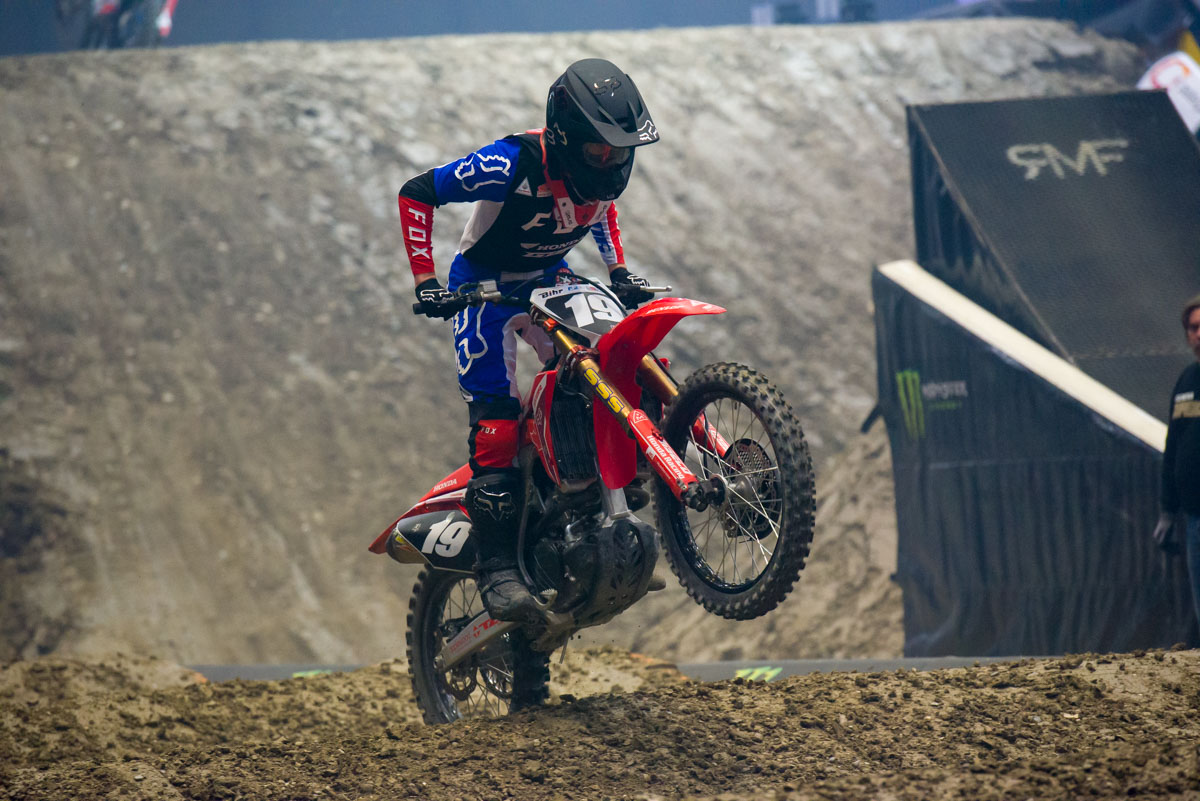 Canada's own Dylan Wright got a chance to race overseas for the first time in his life and showed some good speed in practice and the heat. Then the crashing came. Tomorrow's another day DW!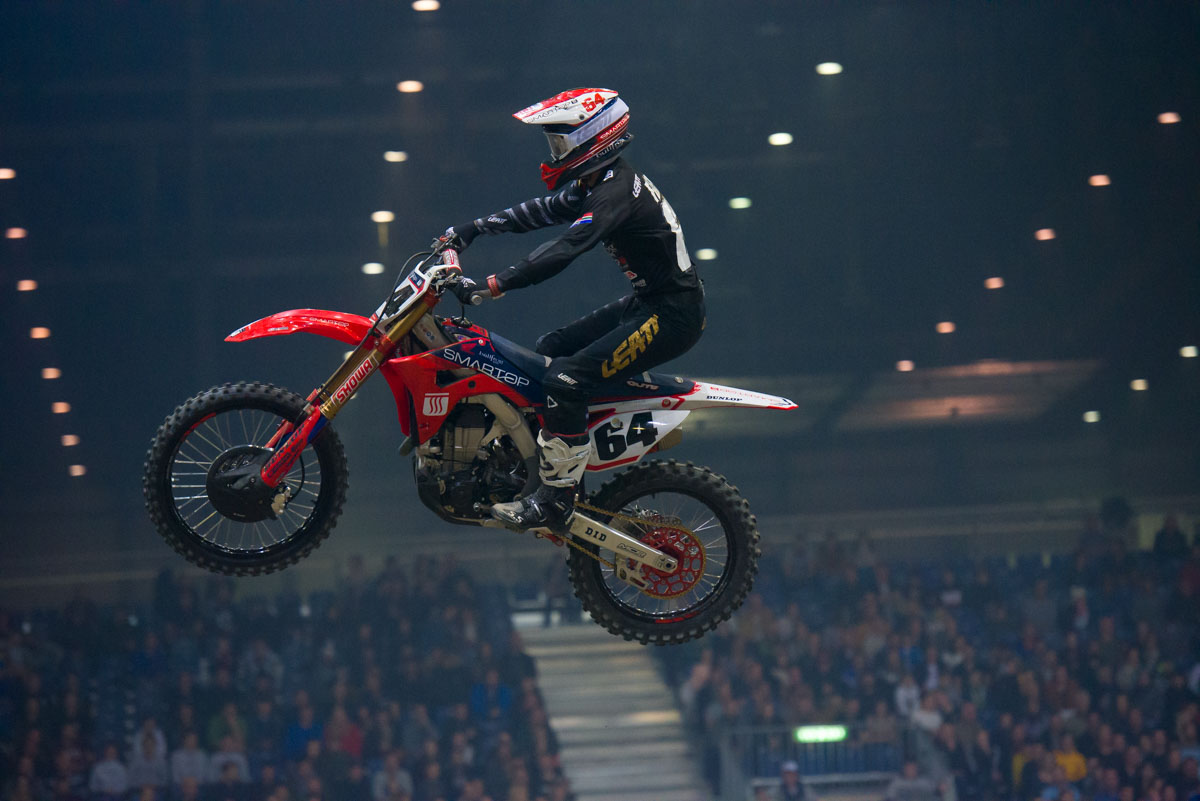 Vince Friese needs his starts to be on point to really shine. He didn't have his starts in night one on this track. Still, sixth ain't too shabby.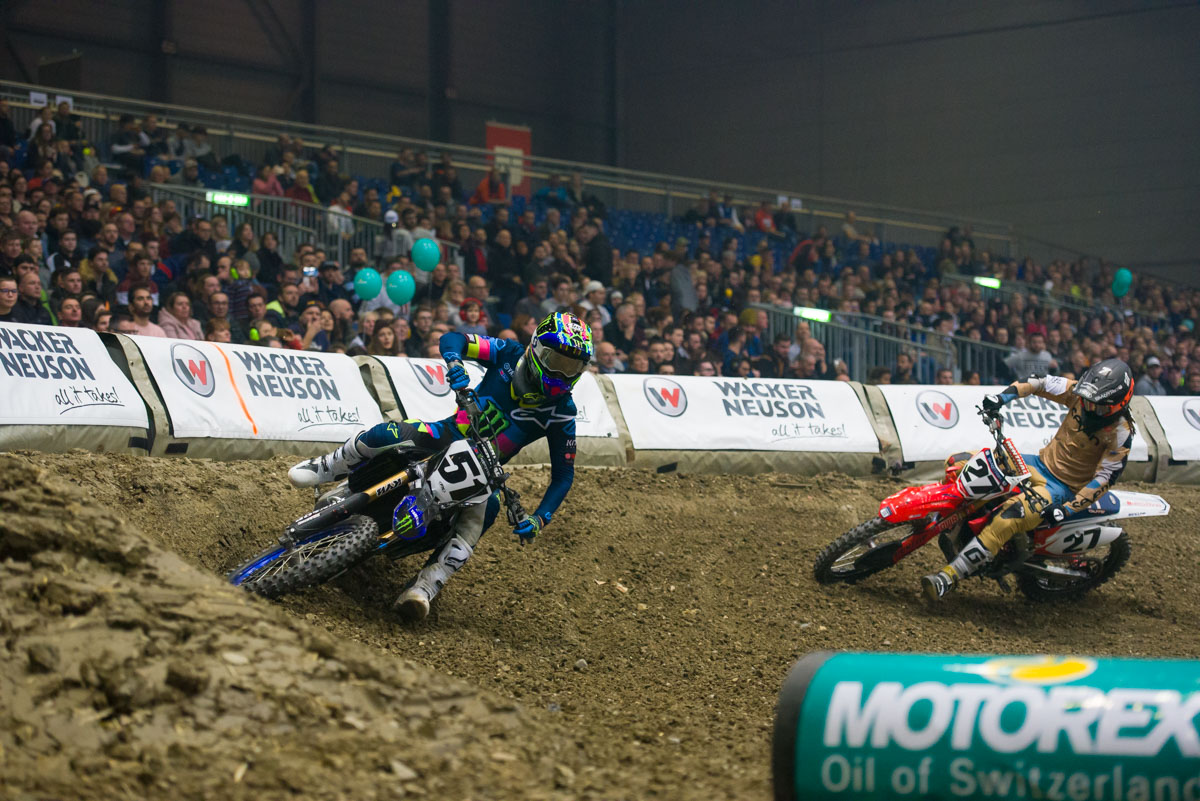 Justin Barcia and Malcolm Stewart gave us all a good show in the heat race with Mookie using his, what else, superior whoops speed to take the win.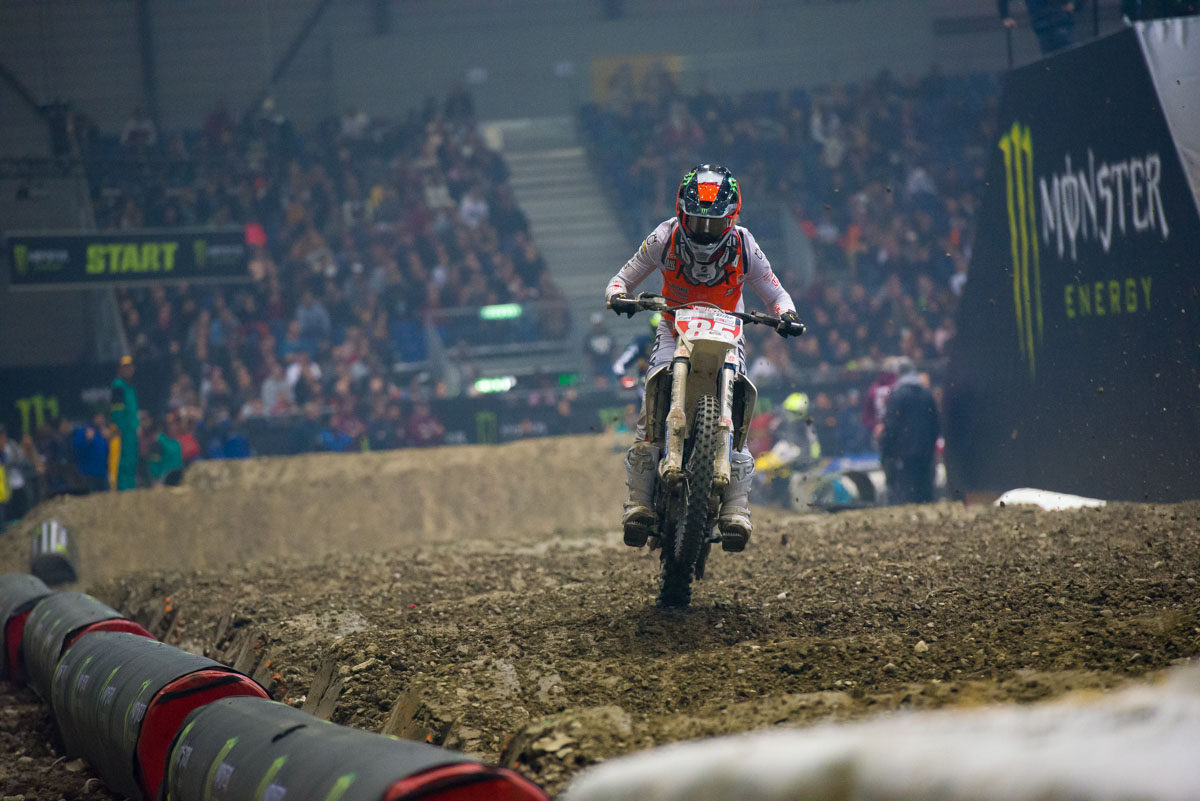 Cedric Soubeyras was the fastest rider in both practices and at times, it was by over a second! He couldn't back that up in the heat or main but still, it was impressive in practice.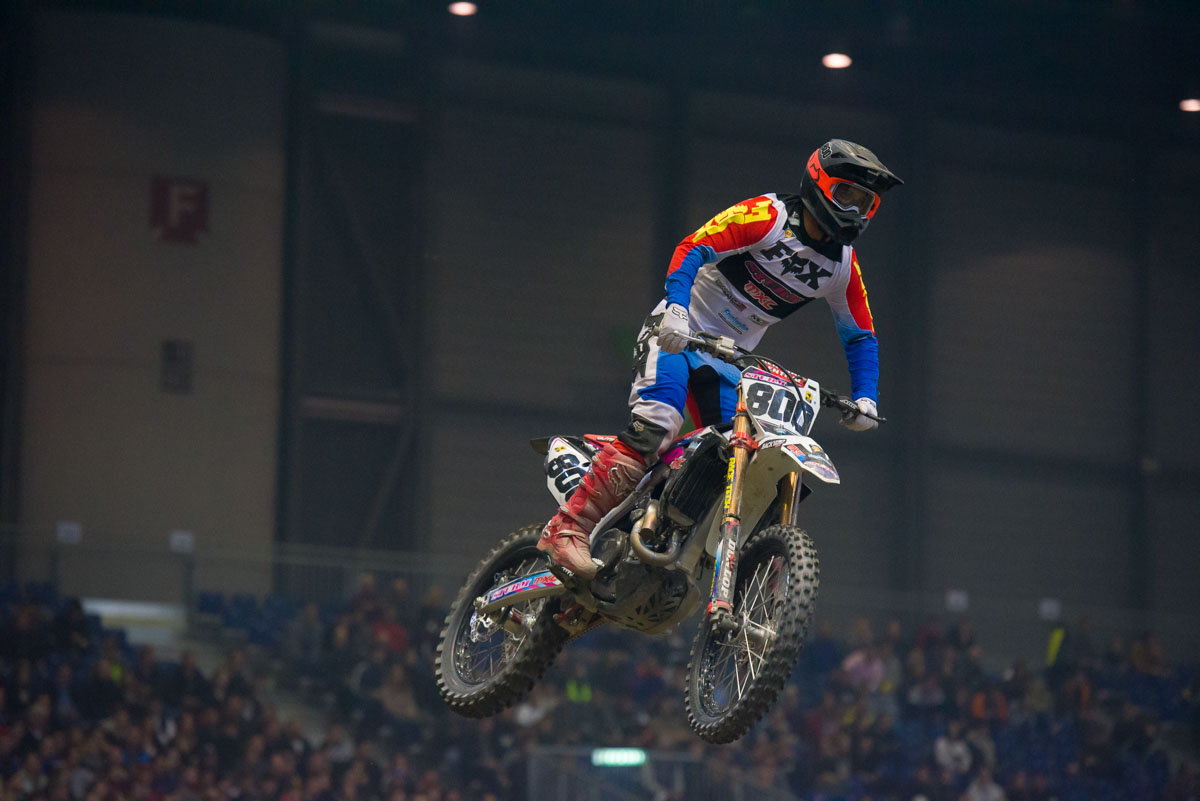 Mike Alessi was in Germany racing that series and decided to come on over to do Geneva.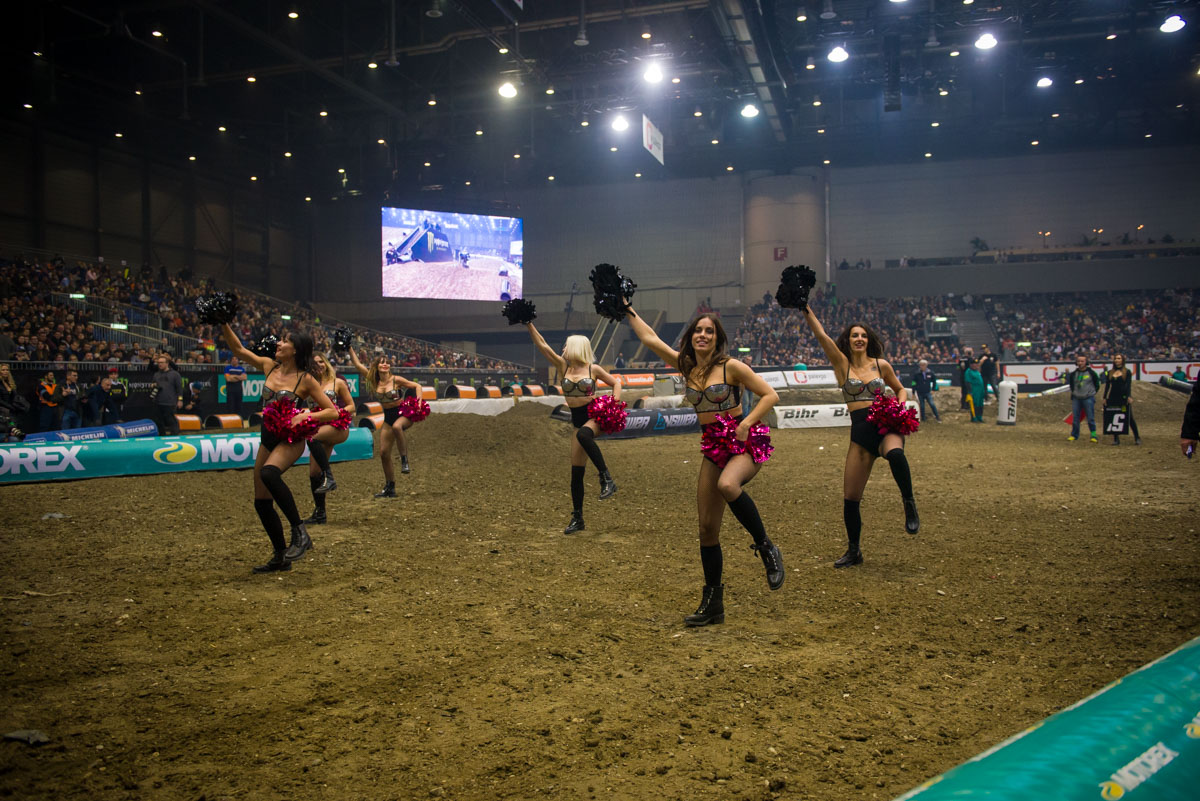 The pom-pom girls were missing from Paris but were back for Geneva!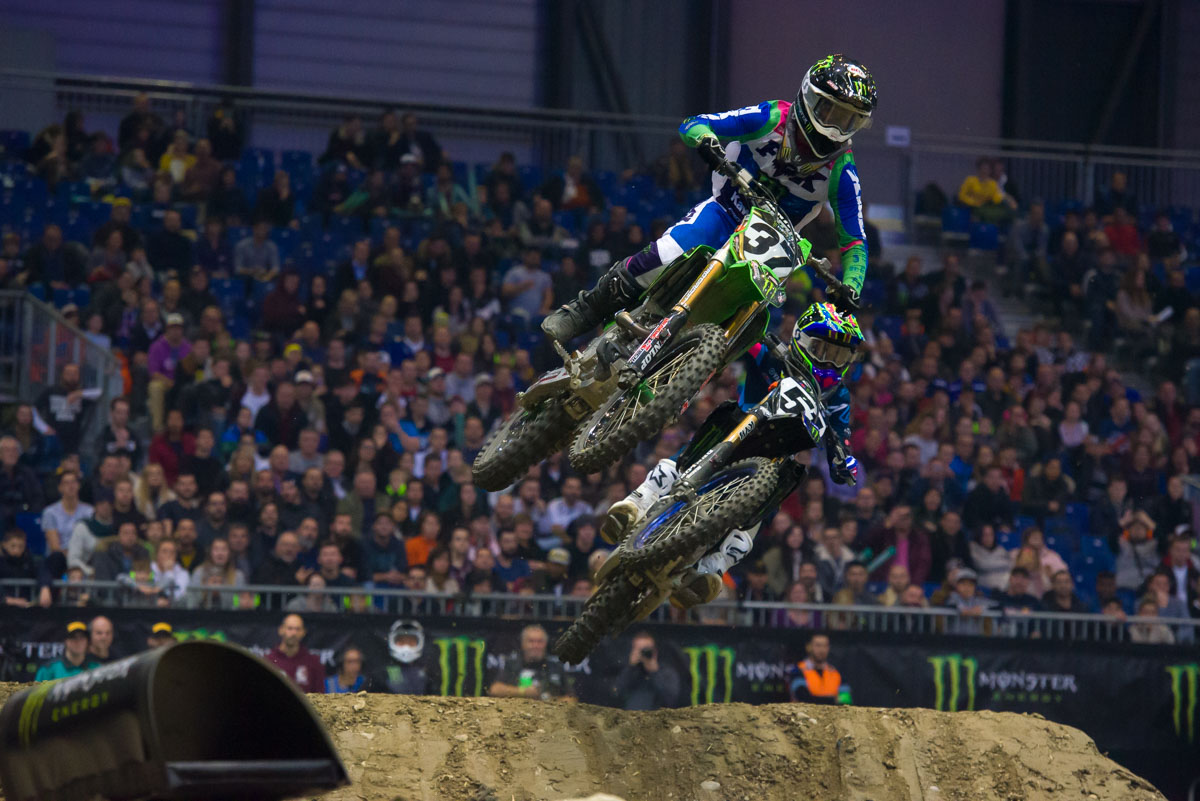 Marty Davalos and Justin Barcia fight for air space. Man, was Davalos impressive!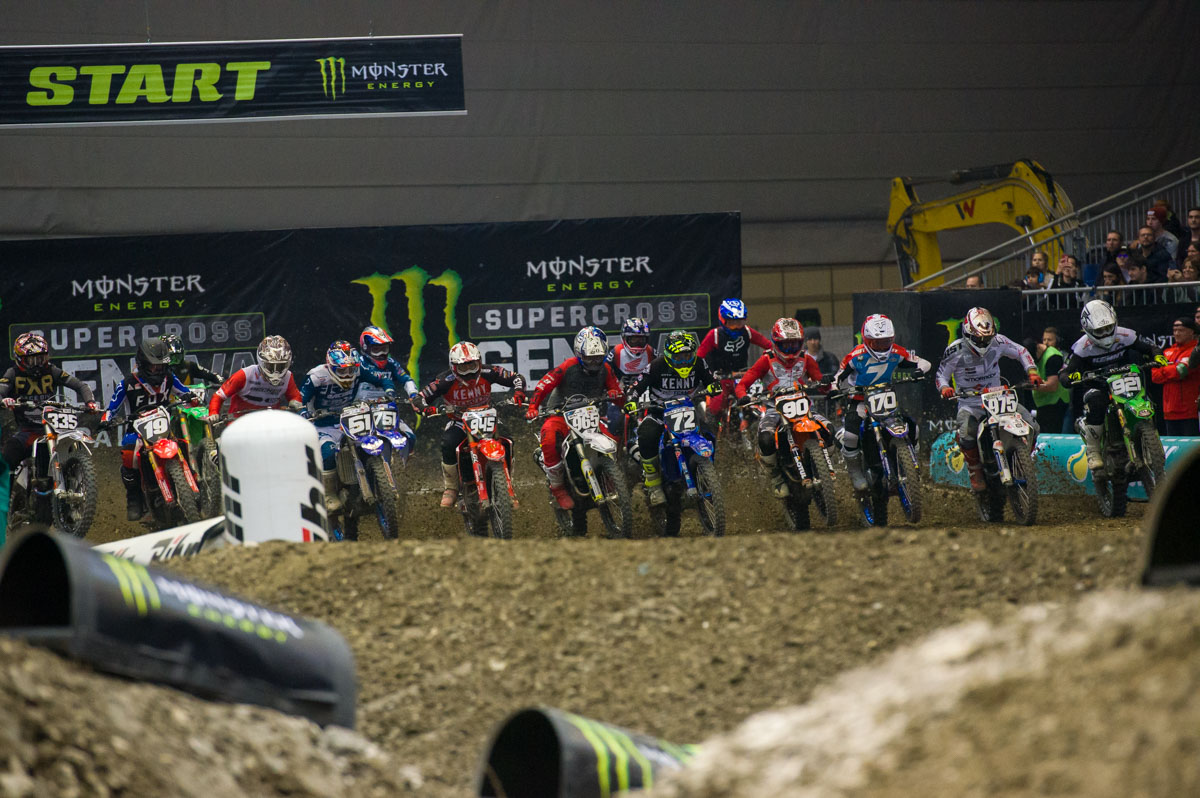 The first turn was weird and not very fair.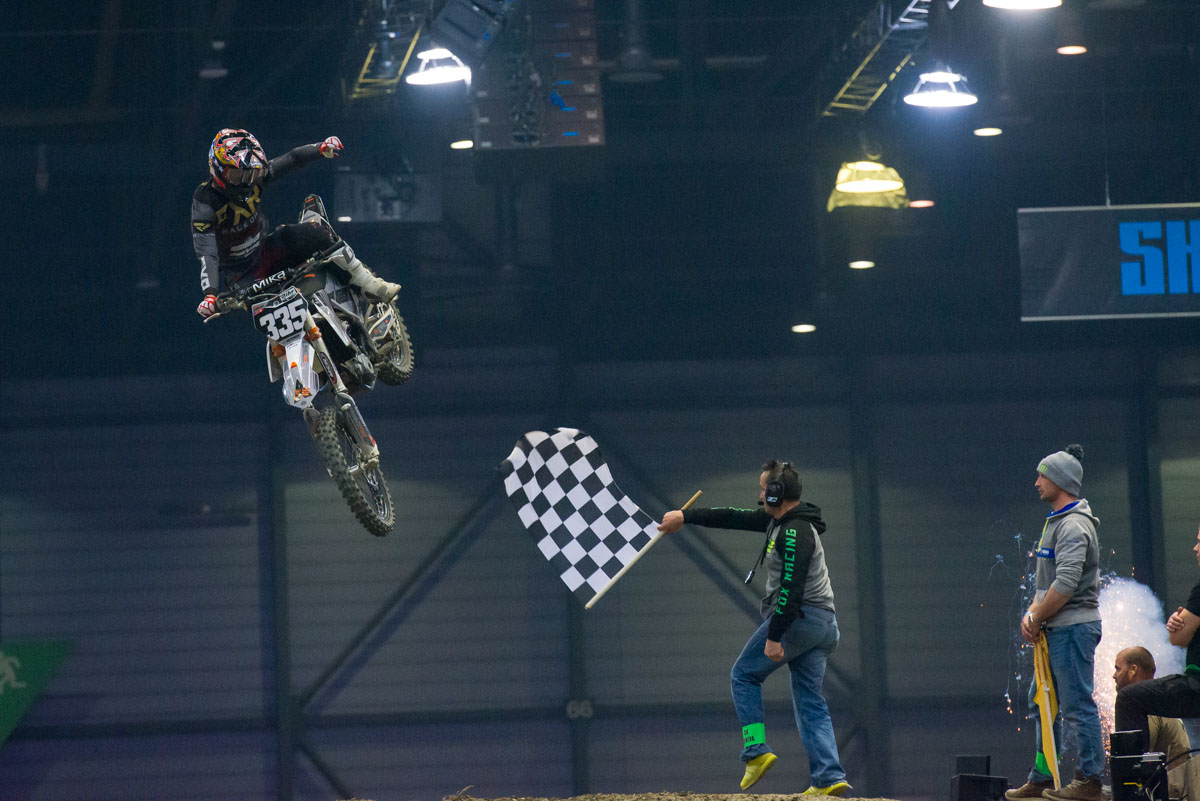 Joey Crown was a, I think, a surprise winner of the 250SX main event. He was great all day long and good for him.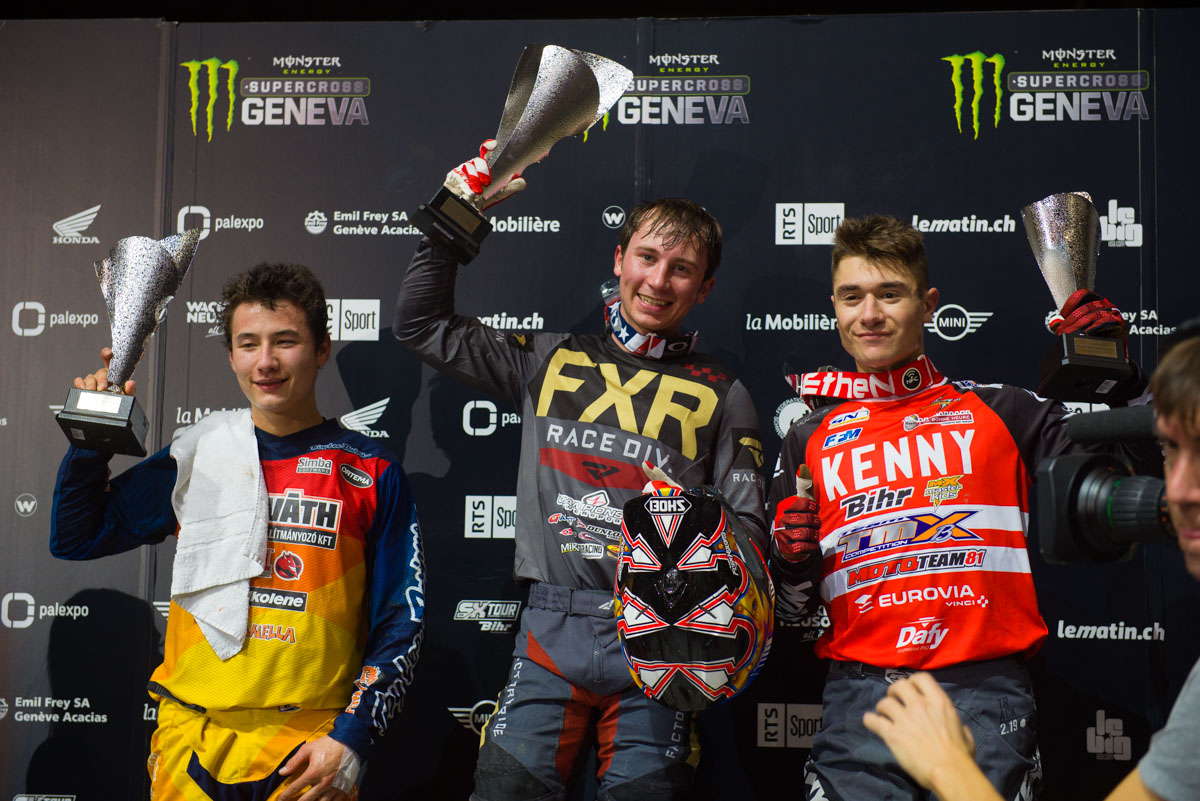 The top three 250SX racers.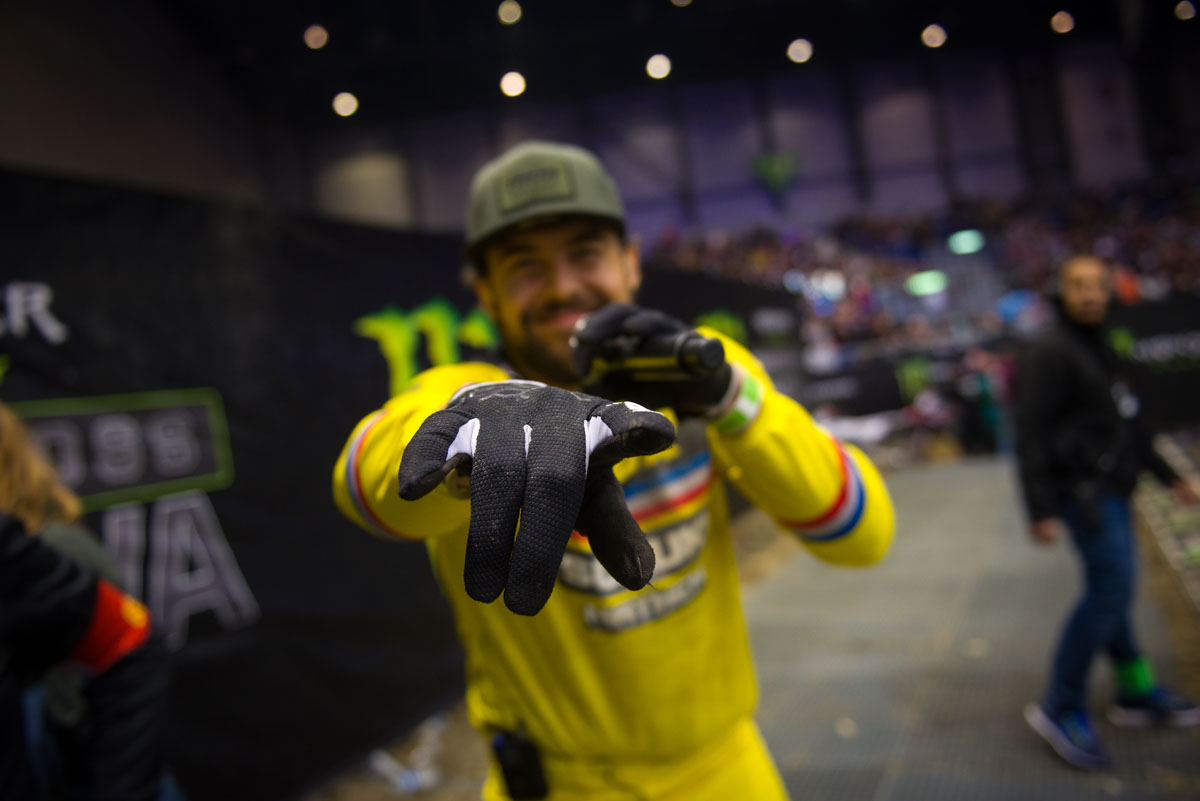 The 722 was there and he rapped on top of the tabletop before the main event. That was cool.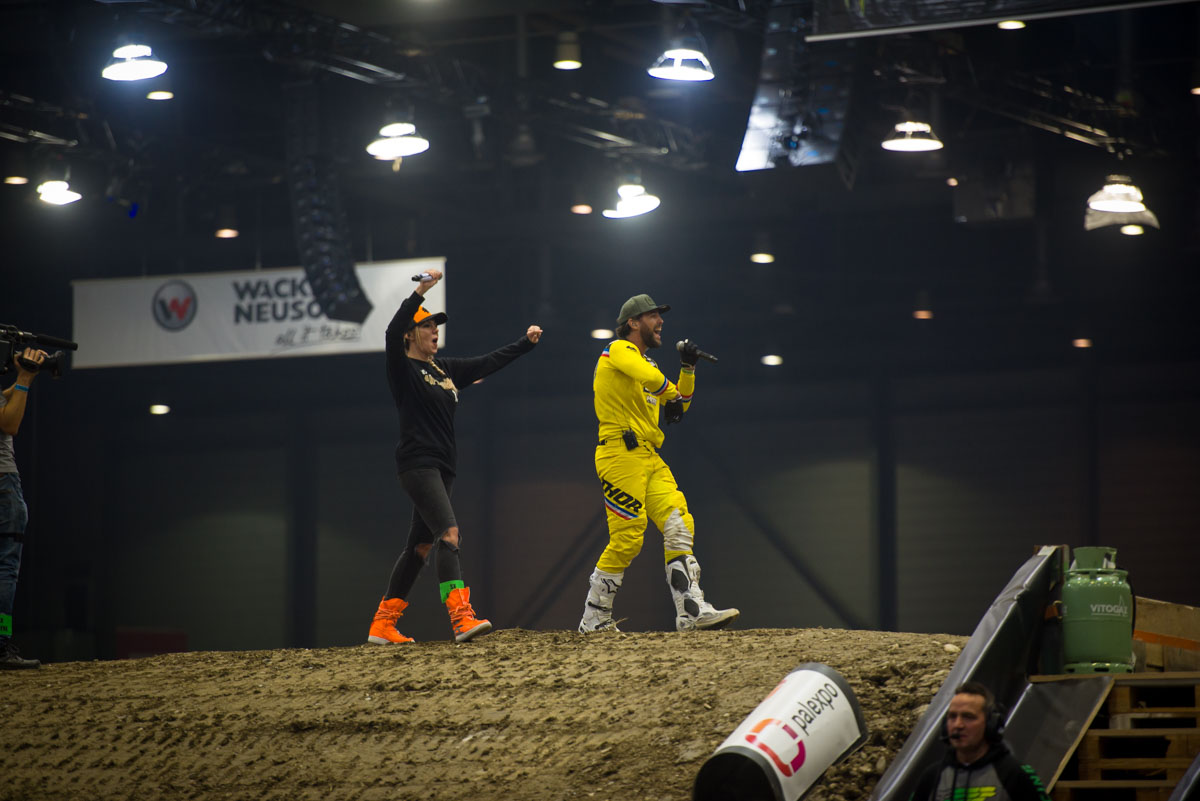 See???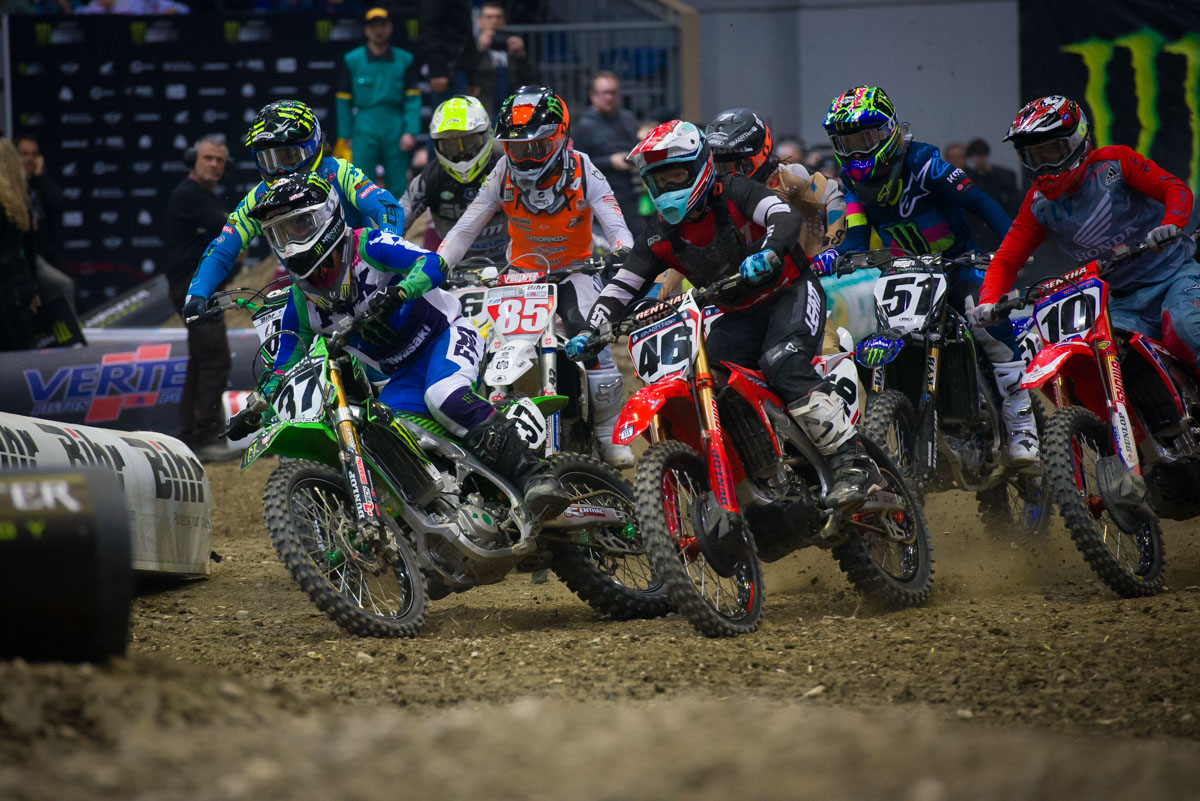 Here was the main event in a nutshell. Marty got the start, doubled into the first rhtyhm lane and stretched out four seconds early. He was never challenged the rest of the way. Davalos likes 450's!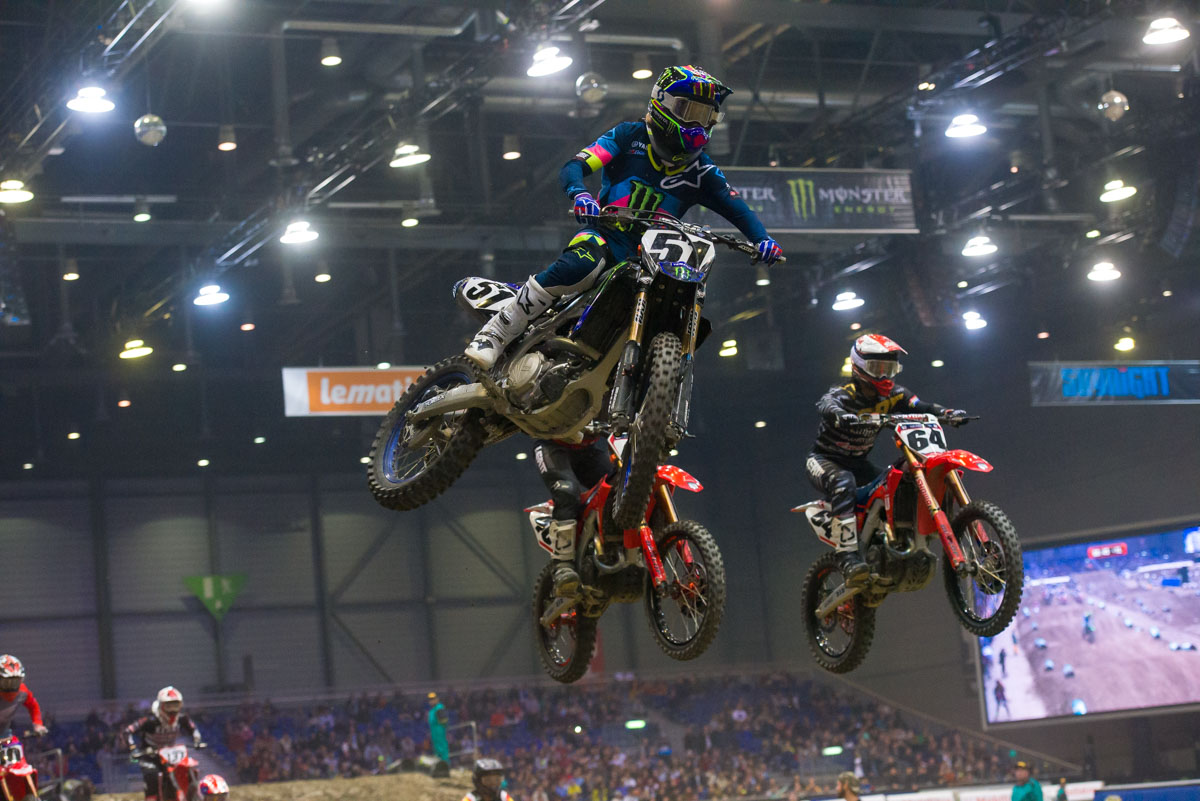 Barcia got second and rode by himself for pretty much the whole main event.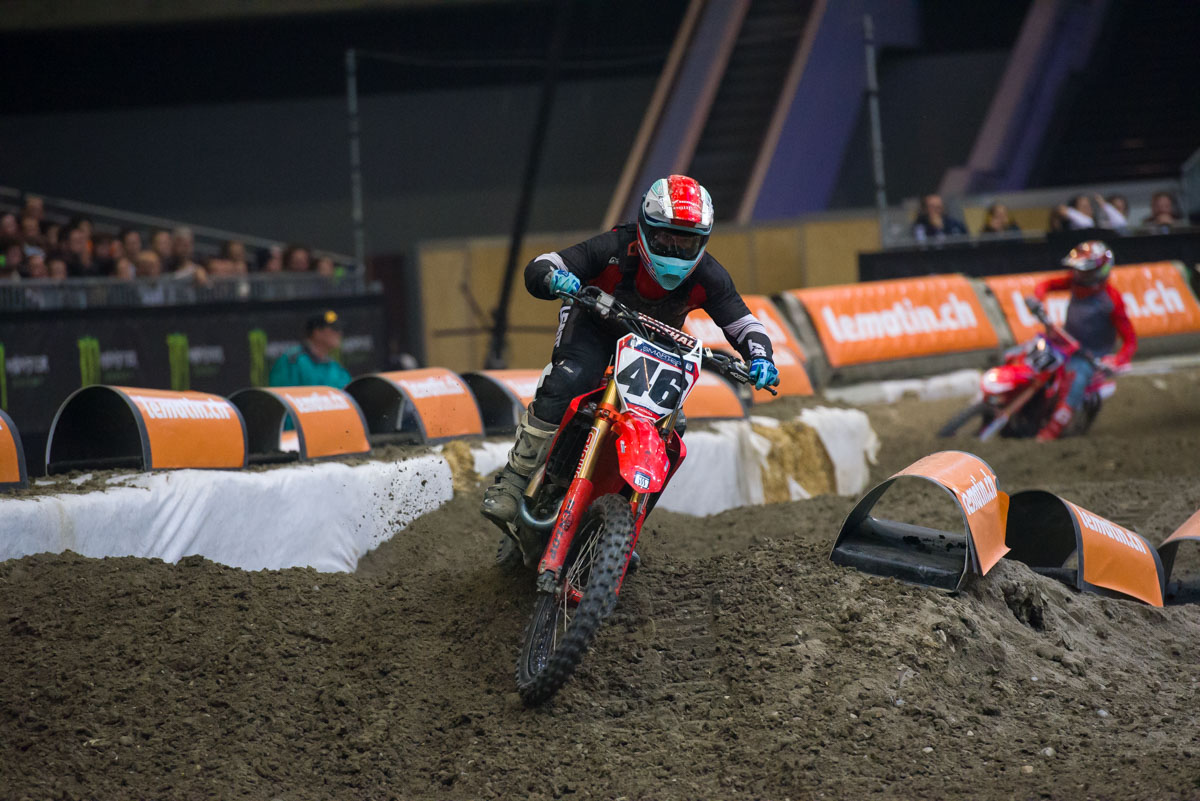 Hill was third for half the main before Brayton got him. He ended up fourth but I was sort of waiting for him to bust something out or lay down a massive heater but it never came.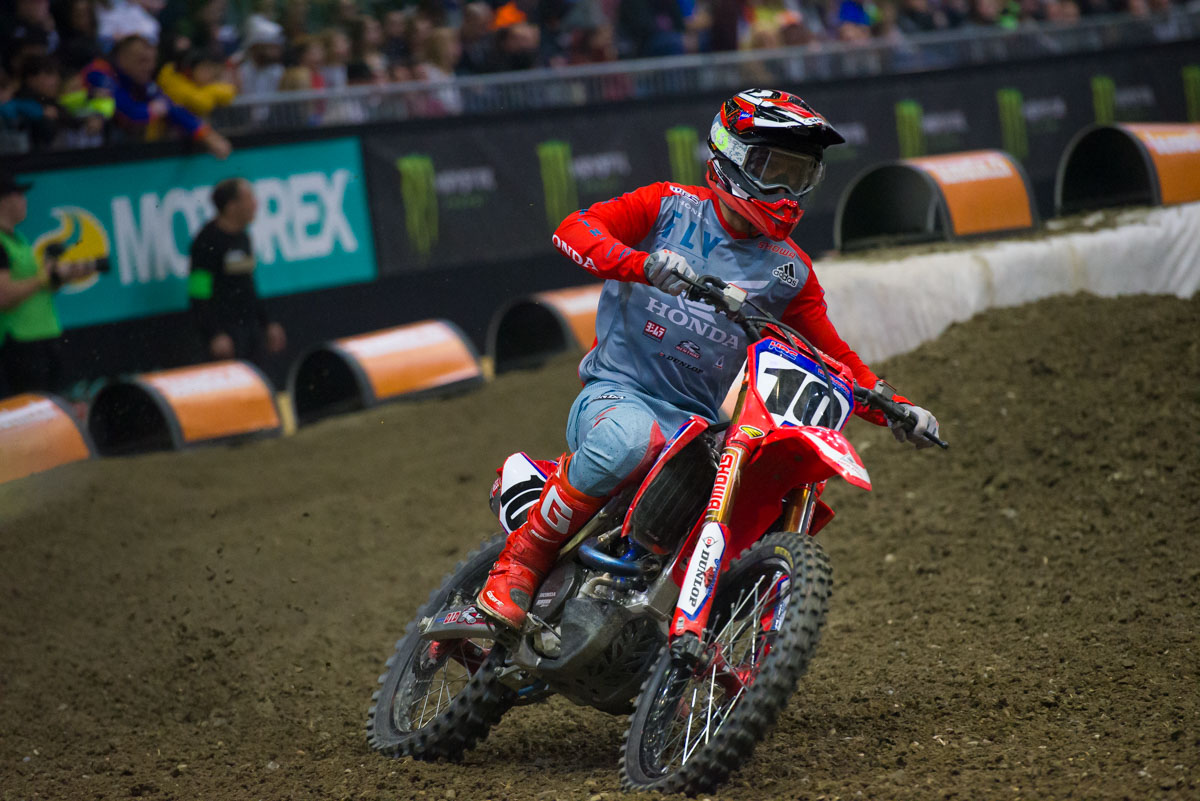 Brayton didn't get a great start but it wasn't that bad. The real problem was he jacked up the first lane and lost a ton of spots. He was outside the top ten before fighting up to a third.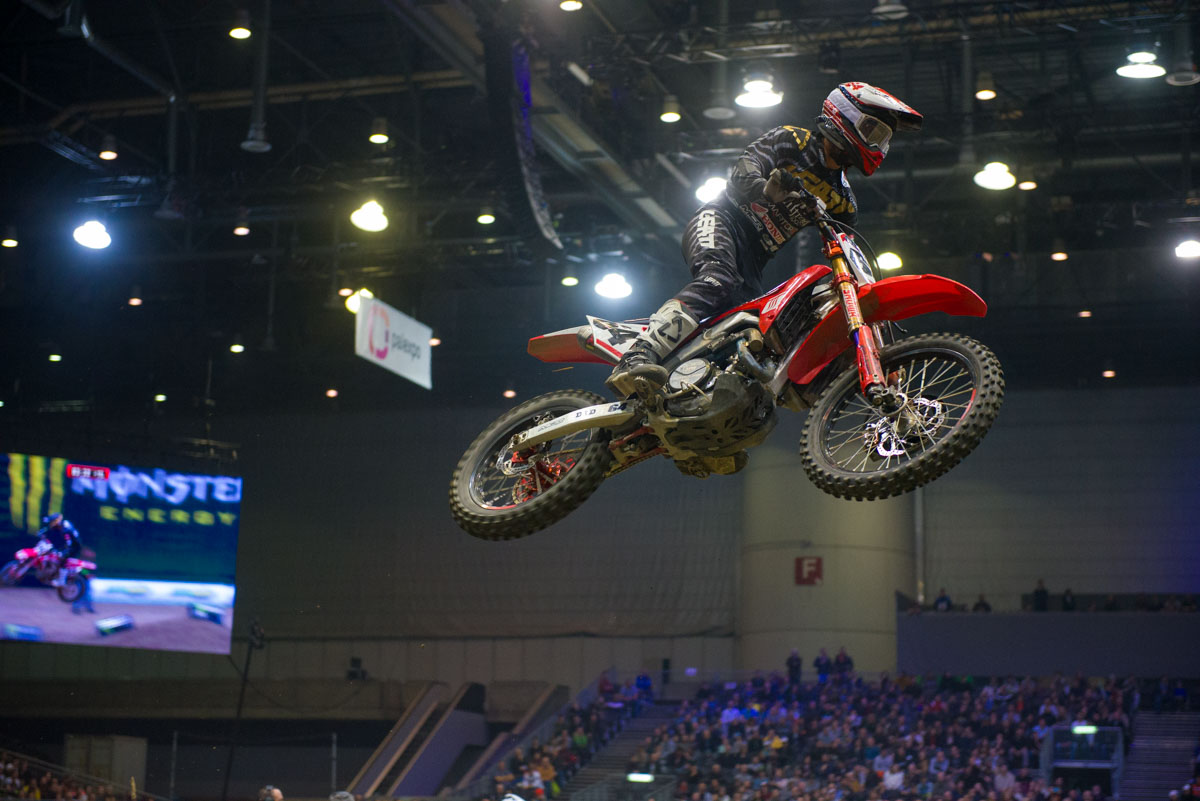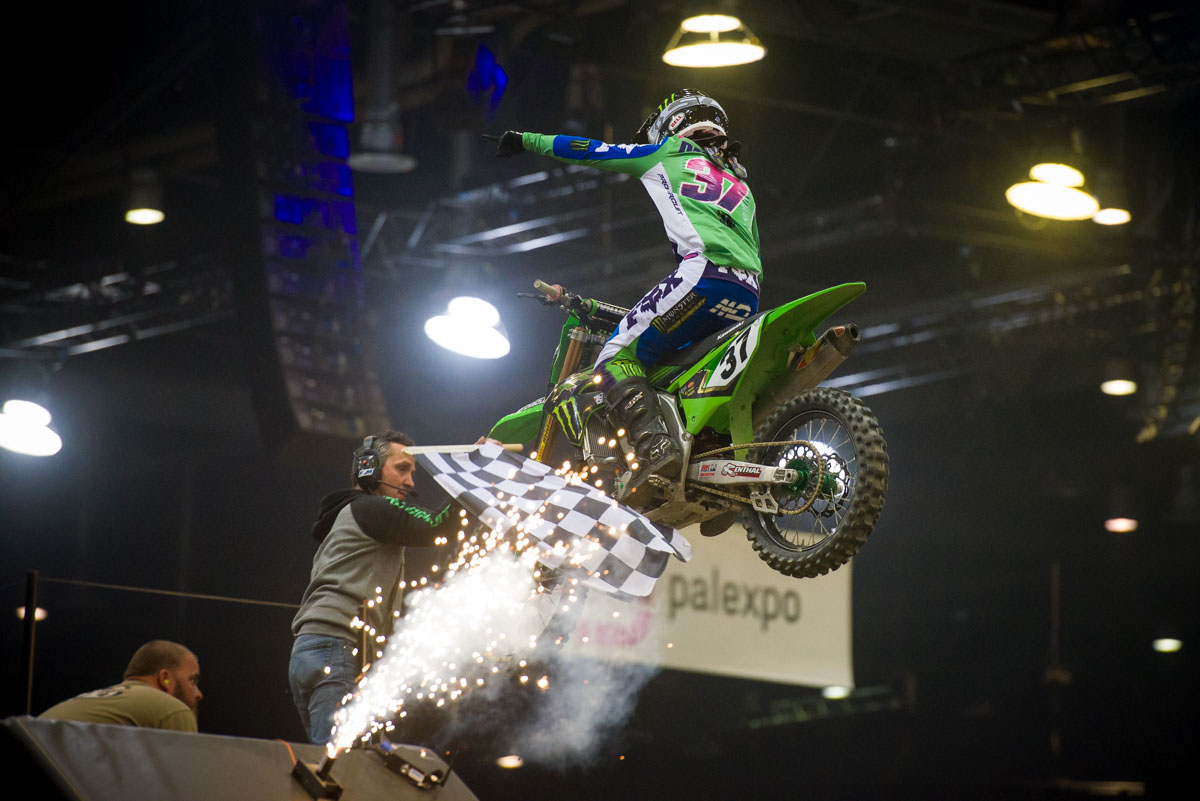 I texted Payton after the main asking if it was too late to get this full-time 450 program fired up.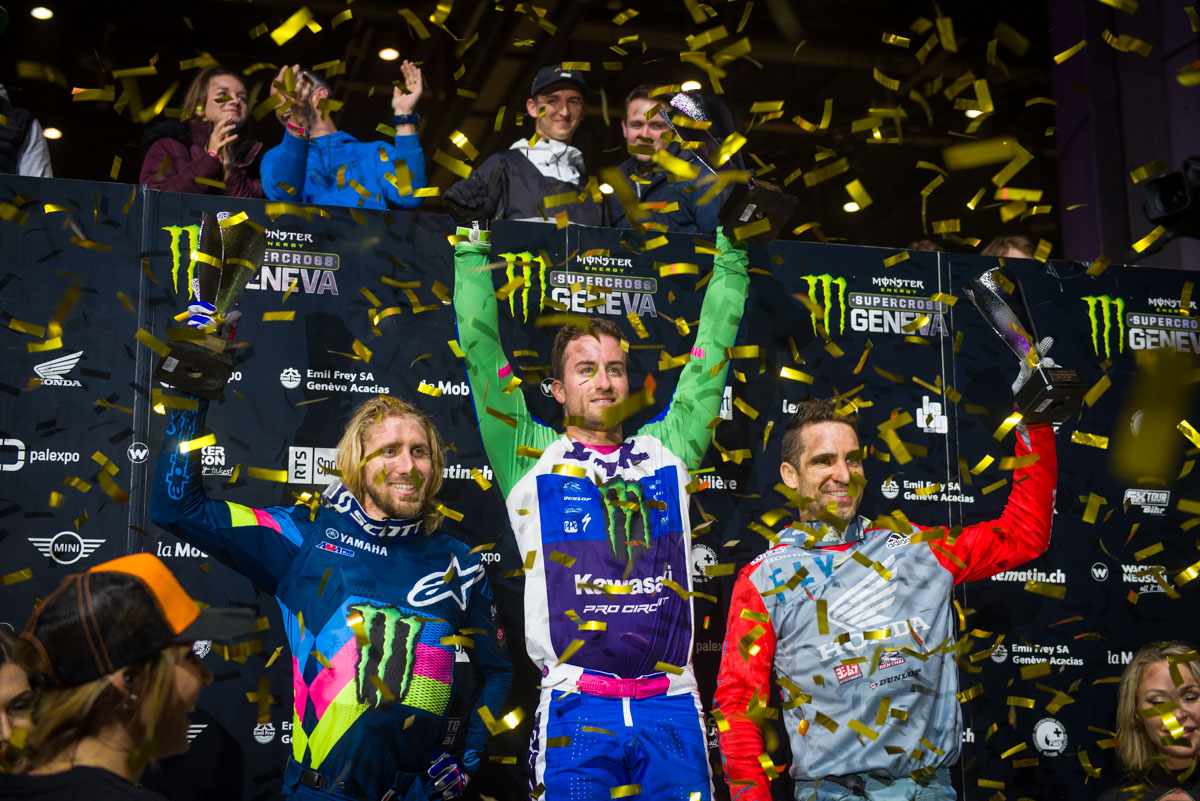 IT'S RAINING GOLD ON MARTY!!!