GP hero Zach Osborne's latest blog right here on Pulpmx.

GP hero Zach Osborne's latest blog right here on Pulpmx.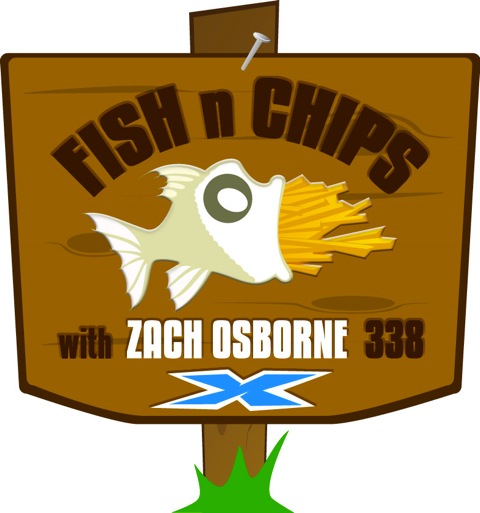 Osborne gives us his thoughts on this weekend's race.
This week I've been reading all the hype going into the first race. I find it pretty crazy how there is so much hype about A1, and then about five rounds in Vital is lighting up with threads about outdoors. I know first hand how quickly this industry can forget past accomplishments and totally kick your face into the curb if you don't stay on top. For the first time since A1 of 2008 I'm excited for the first round. The 450 class is seriously stacked. If you really look at the entry list there are way more than 20 solid riders on that list. There will be some times this year when you will wake up on Sunday morning and look at the guys that didn't make the main and go " WOW".
Then you have the Lites class which is just as stacked. I've heard about five different people say " that Roczen kid came to Loretta's a few years ago and couldn't jump the doubles". If that's what you're expecting for the weekend then get yourself some popcorn and a cream soda, get good and comfortable in your man cave and tune in cause you're in for a treat. I don't think he will win. I'm gonna have to take Hanny for the win but Roczen will be there. My reasoning behind Hansen is the fact that he's coming straight in off the back of his Super X title. I think racing gives you an extra little bit of edge that you really can't get by practicing or doing motos at the test track. At the end of the day when you line up on the gate in a stadium with 20 other guys on the line no matter what the series there is something on the line and I think that's where you can get an edge over other guys who stay at the practice track. To compound the problem for everyone else Josh is super talented and is a little bit over due.
Obviously in the 450 class there are 5 or 6 guys that everyone is looking at, but I believe there are gonna be a few dark horses. Justin Brayton has been down to ClubMX a few times this month and he is looking pretty solid as always. Then you've got Jimmy Albertson. I know he's been pounding it out and will be ready because he has something to prove. And then there is the question. What if Dungey doesn't win? James is coming in swinging for sure and CR22 has a big point to prove. I like Chads approach though. He's kind of sticking it to the man and I'm all about that! The other day I bought some mega millions lottery tickets and I was talking to my dad about what I'd do if I won the $268 million jackpot and I told him I would sponsor Twotwo motorsports and about a million other things but the moral is Chad is gonna be on it.
In any case it's gonna be interesting.