Our resident expert on all things old MX tells us about a new (old) CZ from Greg's Classic Steel Collection.

Our resident expert on all things old MX tells us about a new (old) CZ from Greg's Classic Steel Collection.
The GP Classic Steel Collection #3
By Tony Blazier
For this week's selection from Greg Primm's Classic Steel, we are going to look back at one of the most curious production bikes from the last 30 years, the 1989 CZ400 Motocross.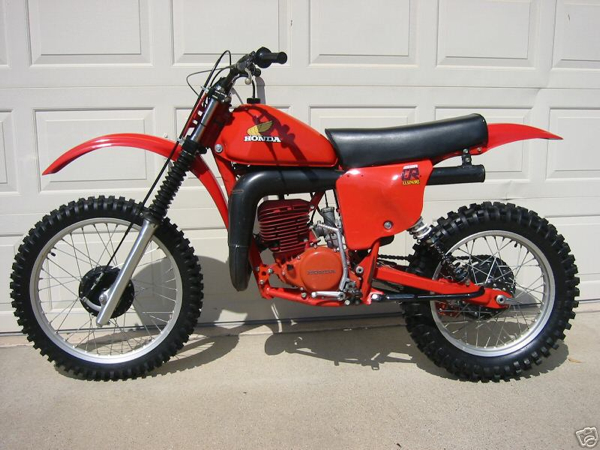 Believe it or not this is a 1989 model. Looking like an escapee from a lost decade, the CZ made quite an impression sitting on the showroom floor next to a new 1989 CR250R.
Much like today, in 1988 there was a great deal of talk about the escalating cost of racing. Honda had just released the pricing for their 1989 CR models and they were going to cost a sticker shock inducing $4000.00. How could anyone afford to race with bikes costing so much? Many in the sport were debating whether we really needed things like power valves and disc brakes (insert fuel injection and four-strokes here). After all, did it really make the racing any better? Well as we know, the march of progress stops for no one. Well…almost no one anyway. Apparently Czechoslovakia did not get the memo.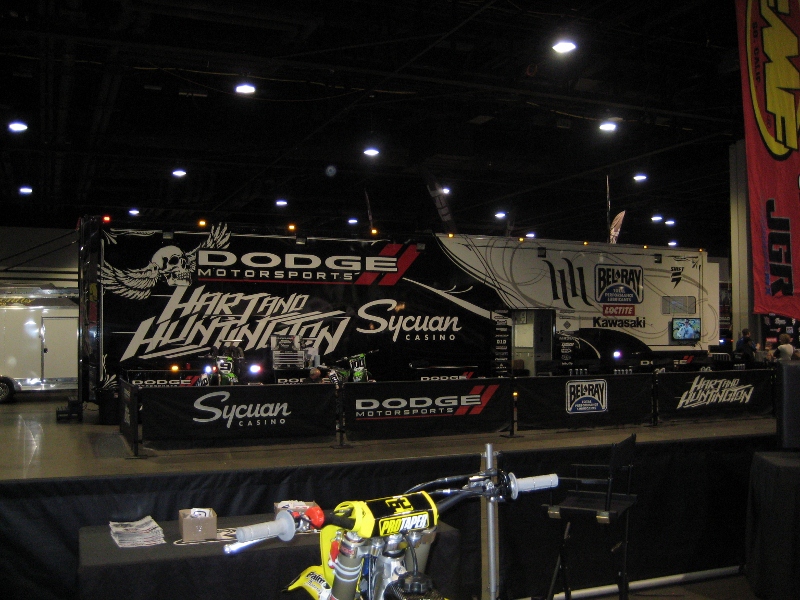 This is the 70's equivalent of a claw hammer. The CZ400 motor went without any modern technology whatsoever. The CZ's ignition was handled by points, (if you are under 30 you have no idea what I am talking about) instead of a CDI. The air-cooled piston-port engine lacked even a reed valve (no Boyesen reeds for you). This motor was so basic it would have been outdated in 1979, much less 1989.
In 1988 CZ announced it would be importing a new line of bikes to America to cater to the segment of the motocross market looking for a less costly alternative than the current Japanese offerings. The new bikes would carry retail prices of $1800.00 for the CZ250 and $1900.00 for the CZ400. That was roughly half the cost of a new CR250R in '89. So what did your hard earned $1900.00 get you? It basically bought you a brand new 1977 CZ400 motocross bike. While that might not sound like too bad of a deal for a cool, collectable vintage racer, you have to keep in mind that by '77 CZ was already falling way behind the best from Japan. You were basically buying an outdated 1977 race bike in 1989. Super Hunky thought it was a great idea, others yawned.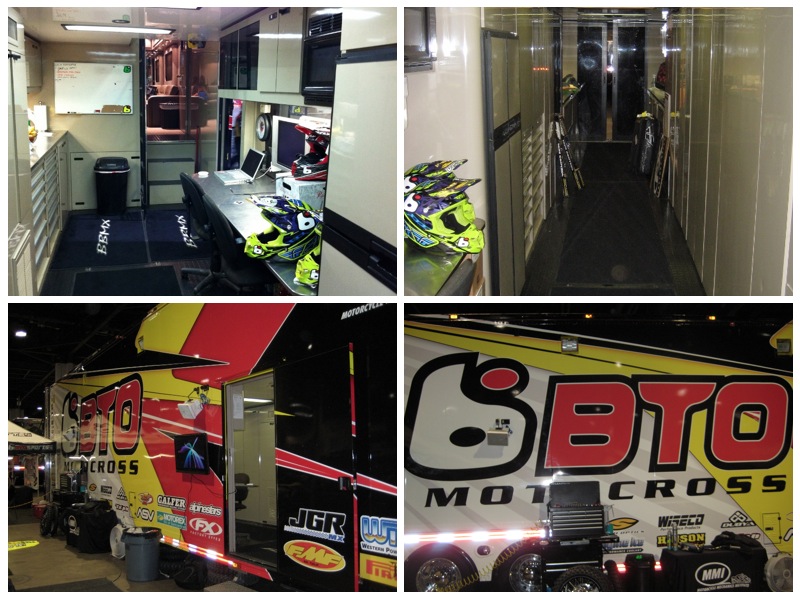 Apparently it was indeed possible to get the CZ400 to wheelie out of a turn.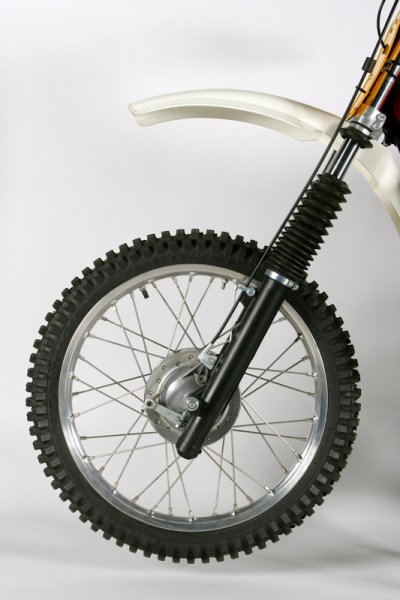 Up front, the '89 CZ's came equipped with 38mm air and oil adjustable forks and Barum (Barum?!?) tires. The forks action was too soft for anything other than trail riding. The dismal front drum brake was pathetic even by 70's standards.
The CZ brochure claimed the 400cc model produced 33hp (that means it probably pumped out about 20 real world horsepower). More than enough to make the bike a decent trail mount, but woefully underpowered for any racing application. The motor's performance was best described as tractor like, with a very slow revving delivery and virtually no top end pull. The air cooled mill was mated to a four speed tranny and a dry clutch. The dry clutch on the CZ made slipping the clutch a big no-no. It was best if used for getting the bike moving and then forgotten. On the plus side, the CZ motor was very reliable. The temperamental clutch and the points ignition were the only potential weak link in the rudimentary engine. The Old World 36mm Jikov carburetor did not even feature a choke, instead using what they called a "tickler" to aid in starting (ask your Dad).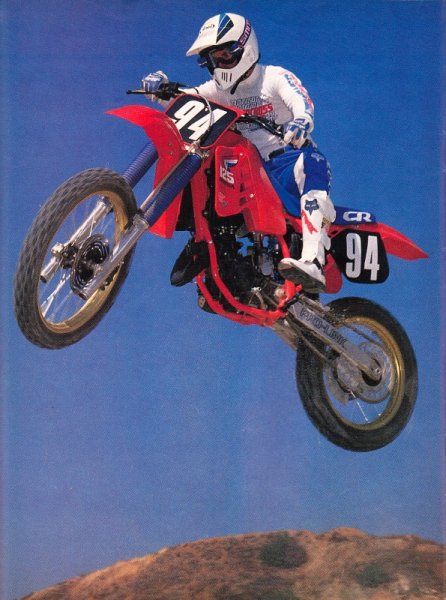 Points…? What the hell are points?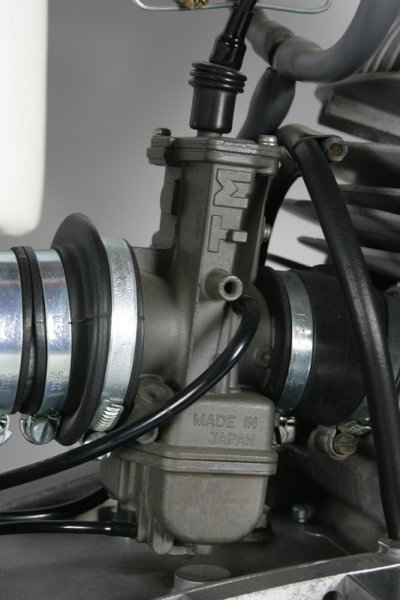 On Greg's bike someone made the wise decision to drop kick the stock Jikov (is it just me or does that sound dirty?) carburetor for a modern Mikuni mixer. If it has to be slow, at least it shouldn't foul a plug t
The chassis of the CZ was pretty standard fare for a mid-seventies motocross machine. It used 38mm air-oil adjustable forks in front and dual air-charged preload adjustable shocks out back. The forks were predictably too soft for any motocross work but decent at absorbing trail junk. The shocks were much stiffer than the forks and prone to kicking if you did not stay on the throttle over bumps. The brakes were a mixed bag, with a passible rear drum and a useless front unit. For tires, the CZ was outfitted with Czech built Barum tires front and rear (take a drink if you have ever even heard of Barum tires). The tires were decent in the sand and grim anywhere else.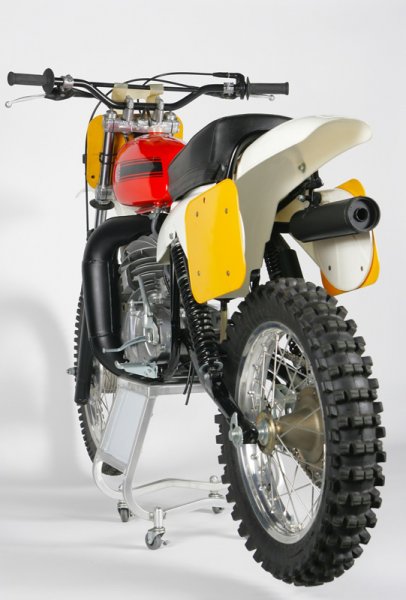 The shocks on the CZ400 were better than the forks but still way behind anything else offered for sale in '89.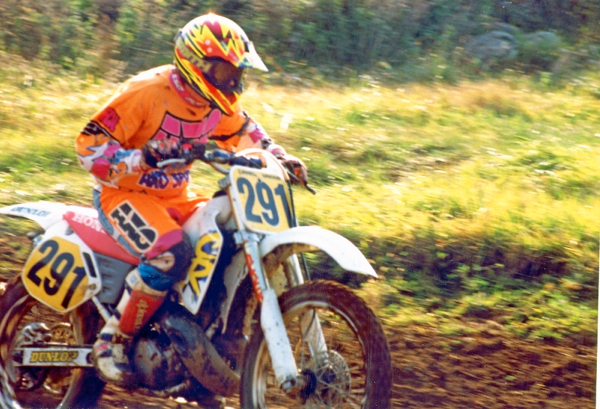 The CZ400 was not going to take anyone to Motocross victory in 1989, but it was a fun, reliable, trail bike from the era of disco balls and bell-bottoms.
CZ's interesting low budget experiment did not work out as planned. It turned out that in spite of the escalating cost of racing, the public would indeed rather pay double for the best technology. Another thing working against the CZ was the used bike market. In '89 you could pick up a cherry used '86 CR250R for less than what the new CZ would set you back. Which one would you pick?