Nobody doubts Dean Wilson's skills or capabilities but racing has not been kind to him for a while now.
Nobody doubts Dean Wilson's skills or capabilities but racing has not been kind to him for a while now.
Photos By: James Lissimore
Let me start off by prefacing that we here in the Swizzle household are fans of the likable Scottsman. He's laid-back, always smiling, optimistic and full of heart. That being said, over the last two years I continually find myself bewildered and asking myself, "what is up with Dean?"
As this series has progressed and the injuries have mounted to disturbing numbers, I have to find the sub-stories I find most intriguing. I'm a fan of all racers who give it their all and make racing as a whole great. It's because I love intriguing and intense race action that I can be a fan of RV, Reed, Stewart and many other elite racers who have wildly oppositional fan bases, equally. It's also because I love intriguing race-stories that a race like the 450 class in Seattle, left me wishing I hadn't fought off the sleep which was eating away at me viciously. In the 250 class there is still a heated title-fight at stake and while Cole Seely increased the stakes of that title with a masterful ride, it wasn't the title chase that I was thinking about when the checkers waved. I was again wondering what's up with Dean Wilson?
When Dean came on the scene in 2010 sporting the 108, he was a young, exciting "Sconadafornian" who everyone wanted a piece of. He was so energetic and his lanky frame looked right at home on the PC 250F as he had a respectable rookie SX series finishing 6th overall with two podiums and two missed rounds. Remember that whole Toronto 2010 fiasco where Dean's citizenship papers were not in order and he couldn't get out of Canada?! At the time this fiasco went down, Dean was running a strong 3rd in the series behind the mysterious though unquestionably elite Christophe Pourcel and wild-child Austin Stroupe. Looking at Dean in this rookie series, I and I'm sure many others were penciling Dean in for a 250SX title in 2011, for sure. He looked like a SX natural and he was on a Pro Circuit machine, what more does one need to put the puzzle together? Well one thing you need is unfortunately that intangible "good luck".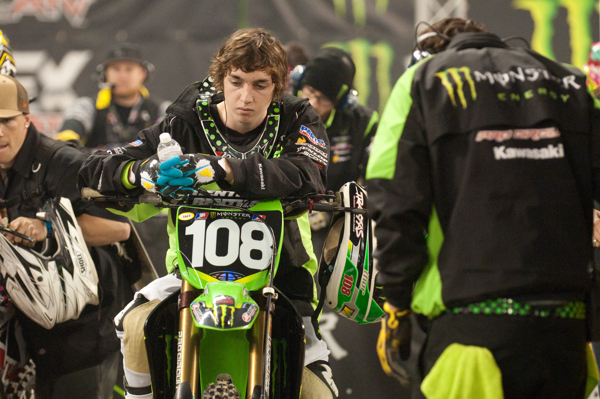 The young Scottsman in his rookie year.
In 2011 Dean was stellar all year. Indoors he made every round (paperwork in order, whew!) and finished off the podium only 3 times but Justin Barcia was simply unstoppable and finished either 1st or 2nd in every round. Dean ended up 2nd in the series but when the Nationals came around he clicked off a podium at every round except for one and wrapped up the number-one plate. 2011 was the sophomore year that most any racer would dream to model as their goal for progression. 2012 was primed to be great and Dean's junior-year was no longer setup to be the Cinderella-story as now he would forever be considered not only a contender but a title favorite.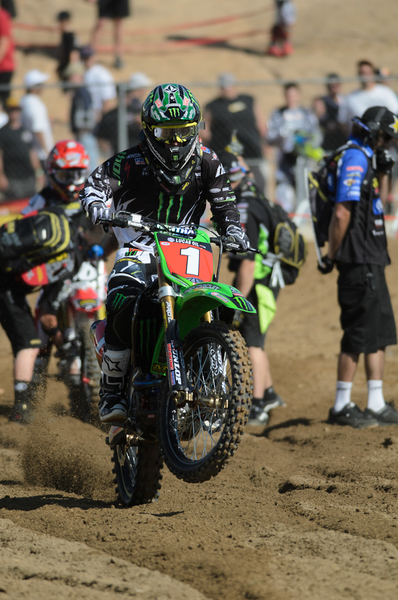 Dean running the red plate at Hangtown 2012 before pulling out for shoulder surgery.
As the 2012 250SX series ebbed along, Dean had a few subpar races but remained in the thick of an intense title-fight with Eli Tomac due to a gnarly crash by Eli in a serious San Diego whoop section which left him with only 1 point. A couple rounds later saw their battle get very physical and this left Dean on the ground with an injured shoulder and no shot at the title which was recently nearly his. That SLC shoulder injury would be the beginning a run of crashes and injuries which still haunt Dean today and is honestly the conundrum which inspired me to ponder this subject. His SLC shoulder forced Dean to miss the '12 Nationals to get his shoulder repaired.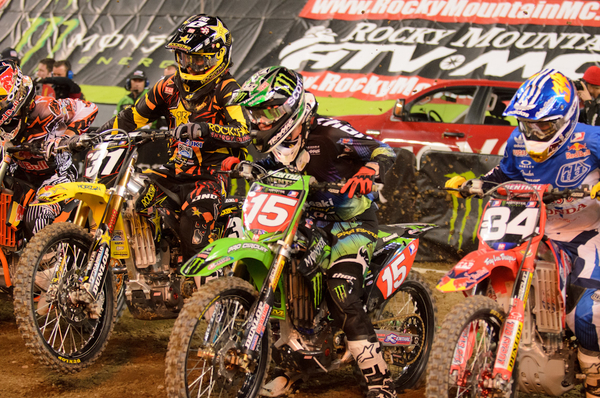 Dean's 2012 series started off strong but ended with yet another shoulder injury.
Through no fault of his own, Dean's purported 2013 ride with JWR was absolved when the team went into solvent about 3 minutes after the ink on his contract was dry. It was a fresh slate for Dean. A new year, newly recovered from shoulder surgery and a new class. Then the brakes were locked up with very limited time for Dean to find another route. Due to a strong relationship with Mitch Payton, Pro Circuit brought Dean back on for 250SX and 450 outdoors in 2013. Five rounds into the 2013 250SX series Dean had a brutal crash which left him with a laundry list of very serious injuries and he would be sidelined for the remainder of 2013 SX. He made the gate for the Hangtown opener on the Pro Circuit 450 but his results were lacking and it was clear, his condition following those SX injuries was not ideal. He was injured again during the week by no fault of his own and was again sidelined for the rest of 2013.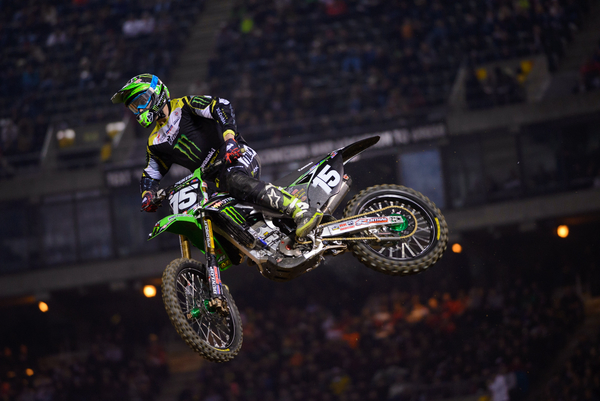 Dean's 2014 has been a trial as well. When will the page turn?
2014 was meant to be both a fresh start and a last hurrah. The 250SX title was expected to go to Dean according to just about everyone in the sport. He was expected to battle Cole Seely but Dean was the clear favorite. It seems like since Dean's sophomore year, the more he is believed to be the title favorite, the more he expects himself to do just that and that internal pressure causes bad things to happen. Namely- tightness, arm pump and consequently, mistakes.
Dean's faux pas prior to the 250 East break made him an unlikely long shot for the title and Chad Reed's sidelining injuries presented the opportunity for Dean to ride the TwoTwo 450 in select West rounds. Dean both impressed and left peculiar thoughts after these 450 races. His forearm pump was more prevalent than ever on the 450 but his speed was undeniable. When Dean got back to business on the 250 he continued to dominate in heats and make mistakes in the mains; this sounds similar to a Pro Circuit East rider who just happens to be leading the points. Yes Martin Davalos. Now I'm not going nutty and comparing Davalos' career and Dean's, just Dean's pattern in this series.
I have no doubt that Dean will get to the bottom of this tightness/forearm pump issue and I also have no doubt that he will write a new chapter on his racing career as soon as he pinpoints and rectifies these hindrances. I can offer no solutions, only hope and optimism. After all, if I knew how to right this ship, I wouldn't be asking, "What's up with Dean?"