Our guy Blaze dishes on his day at the East Rutherford Supercross.
Our guy Blaze dishes on his day at the East Rutherford Supercross.
Photos By: Tony Blazier and Mike Sweeney
Once open a time, there was a Supercross in New Jersey. It was in the glory days of one-handers, no-footers and trophy girl make out sessions. Riders like Rick Johnson, Jean-Michel Bayle and Jeff Stanton captured Supercross glory in front of adoring fans that went home drinking a cold Coors Light, with a pack of Camel's packed in their Wrangler jeans. It was the eighties and life was good.
Then in 1991, abruptly the music stopped. After a five-year run, the party was over and The Camel Supercross Series turned its eye away from the Northeast to work on booking more Anaheim races for the SoCal bro-down crowd. By the time they got to Anaheim VI – The Revenge of the Flatbill in 2000, the Meadowlands Supercross was little more than a distant memory.
For the New Jersey faithful, it would long wait for Supercross to return to the Garden State. Even as the sport exploded in popularity, the series continued to ignore the single largest media market in the entire country. Then finally, in late 2012 rumors of a purposed return to the Northeast began to circulate. Could it be true? Could the land of Kessler and Carsten finally be getting its groove back? Well, as we all know now, the answer was yes. In April of 2013, Feld Motorsports officially announced that Supercross would indeed be returning to New Jersey in 2014. The race was scheduled to be the penultimate round of the series and take place at Metlife Stadium in East Rutherford, NJ.
Seeing how this looked to be a happening of epic proportions, I immediately started making my plans to attend the biggest thing to happen in Jersey since Snookie got her own spin-off. Even though the series was all but decided and my boy Reed was on the sidelines, I knew the New Jersey event would be something I would not want to miss. Calls made, passes attained, and Pulp gear adorned, Saturday morning I set off for the scenic hamlet of East Rutherford for a day of broing down in the shadow of the mighty Hudson River.
Here is the tale in pictures of my wanderings in and about the2014 Metlife New Jersey Supercross.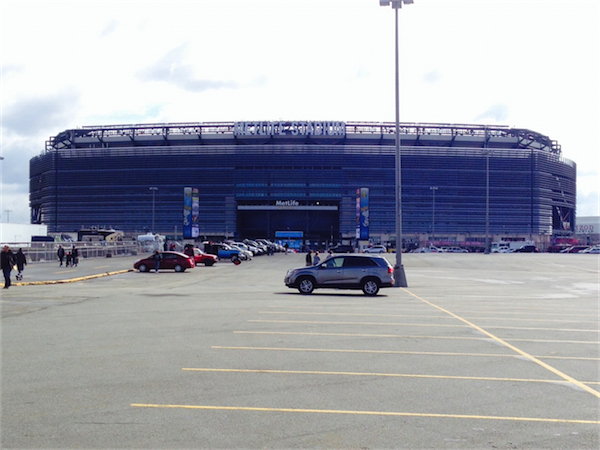 Calm before the storm: When I arrived at Metlife Stadium around 9:00 AM it was dry, chilly and still pretty deserted. By midafternoon, this parking lot would be very full and very wet.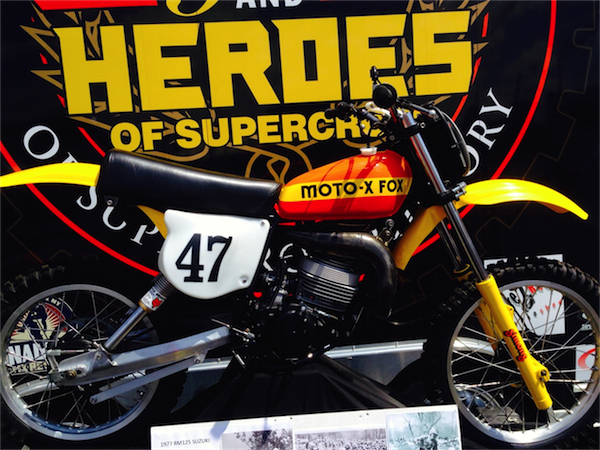 With all the hype around this event, there was a great deal of "activation" (Kenny Watson's favorite word) going on in the Metlife pits. In addition to the super cool Legends and Heroes display that travels to most of the rounds, there was a Nascar pit stop demonstration, drift car track, monster truck display, street bike stunt show, Marvel Universe Live display and even a small whoop section and triple jump erected in the pits for fans to interact with.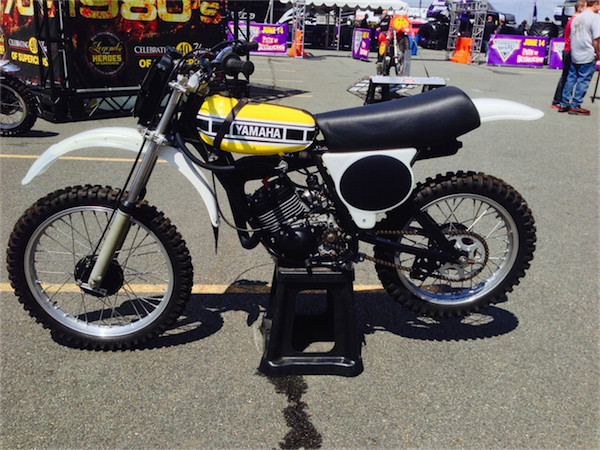 This week the Legends and Heroes brought in some real beauties to drool over. This 1976, Hannah-replica water-pumper was a pretty slick bit of kit.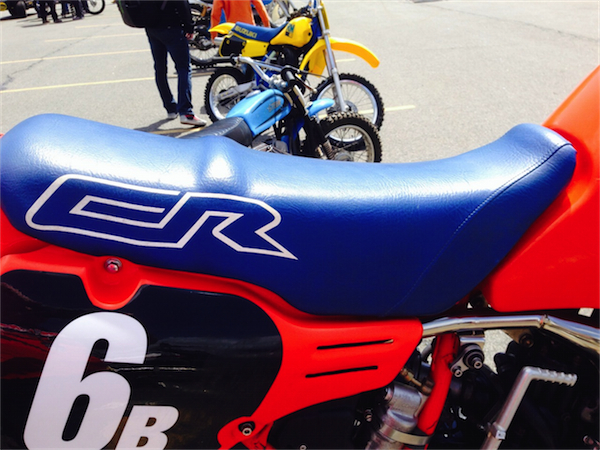 Hump it to me: While I can certainly understand the reasoning behind adding a hump seat to this beautiful 1986 CR250R, actually doing it rings of motorcycle malpractice in my book. It would be like having a Honda legend like Rick Johnson ride out at Anaheim on a KTM…wait.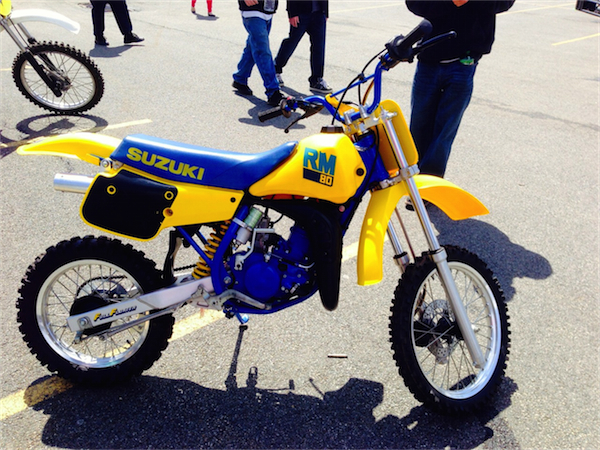 This may be a loop out waiting to happen, but damn I wanted this cherry 1987 RM80. Braappppp!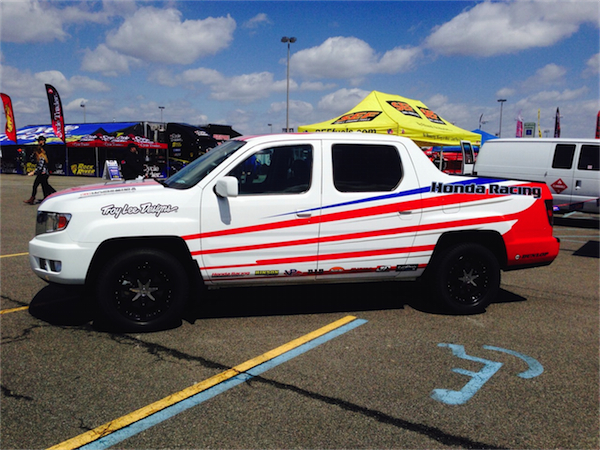 That's a good looking Ridgeline right there, Matthes should be jealous.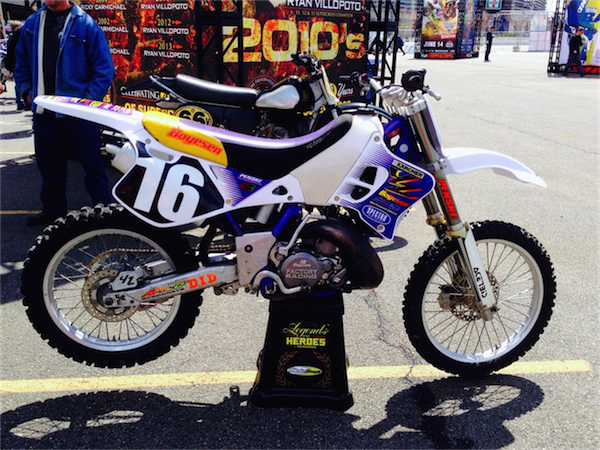 Junkyard Dog: I'm not sure if this was actually one of Dowdy's practice bikes, but either way, it is one really cool Boyesen Yamaha. The 1994 YZ250's were really good bikes back in the day and with a little work, could actually beat the Factory bikes. Throw in a long-rod kit and you were virtually guaranteed a holeshot in 1994.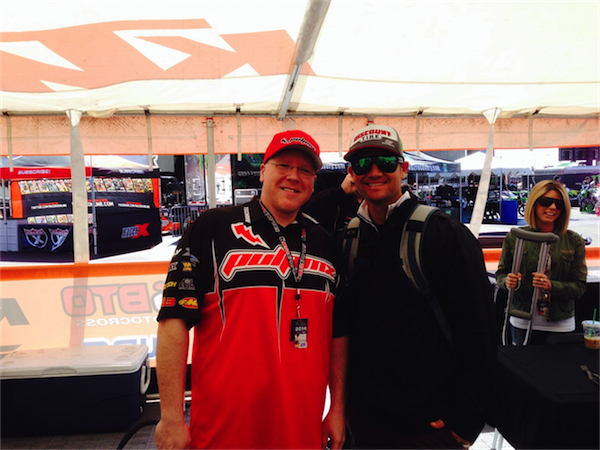 I ran into Speedy Reedy in the BTO KTM pits and he was kind enough to allow me a photo op. I sure hope he is back up to speed once we hit the great outdoors.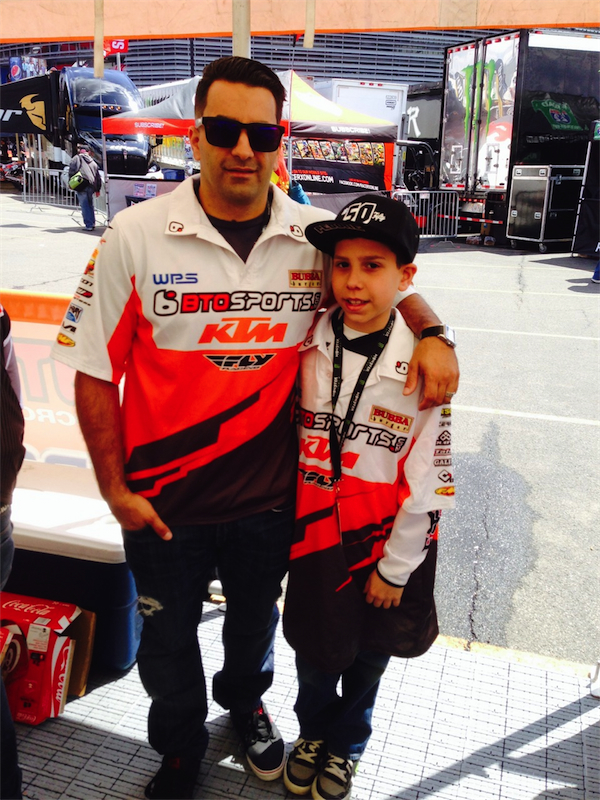 One of the really cool things the BTO team does is allow a few lucky fans to experience being a part of the team for a day. If you are a superfan like me, it really is an amazing experience to be behind the scenes and in the action during the day. Tony Pedone (L) made the trip all the way from Florida to spend the day with his nephew Vincent (R) under the BTO tent.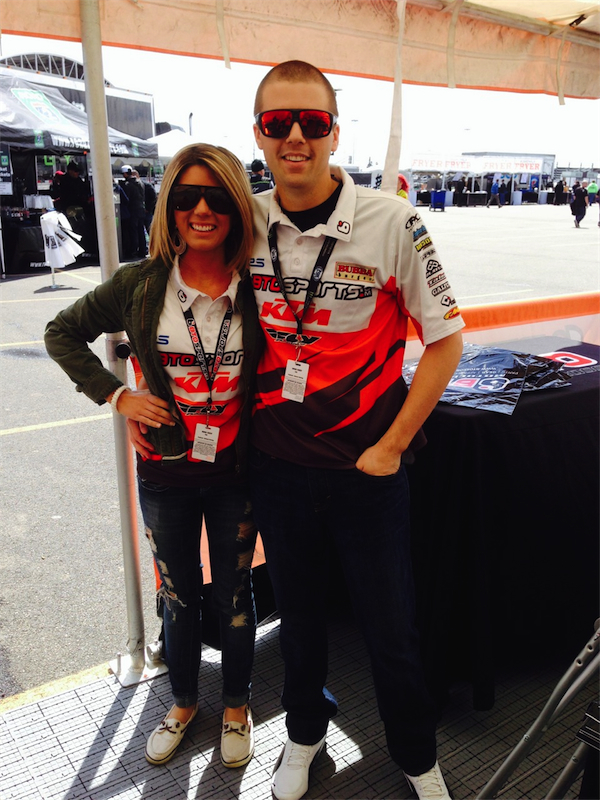 Rachael Winters and Ryan Simula made the trip down from New Hampshire to attend the NJ race with the BTO team. Ryan was one tough son-of-a-gun, as he had broken his femur only two weeks prior and had to spend the day getting around on crutches. I think these two were pretty indicative of the wildly diverse crowd that made the trip to New Jersey for this race. During the day I ran into fans from all over the country that had made a special trip to be a part of this exciting event.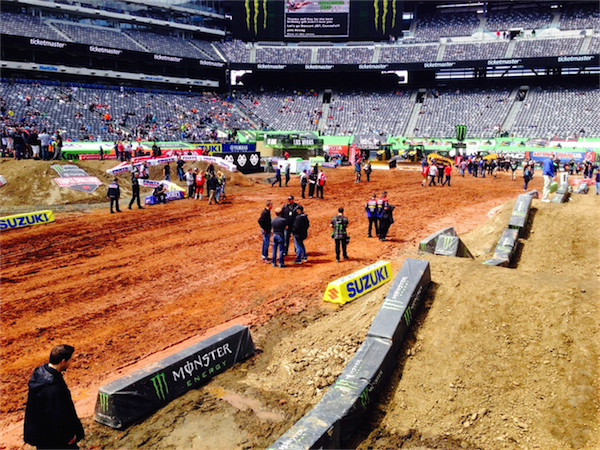 In New Jersey, Dirt Works used a very interesting combination of different soil types to makeup the track. The start straight for instance, looked like it had been stolen from inside the Georgia Dome, while the rest of the track was a harder and drier compound. I'm not sure why they did it, but it was different.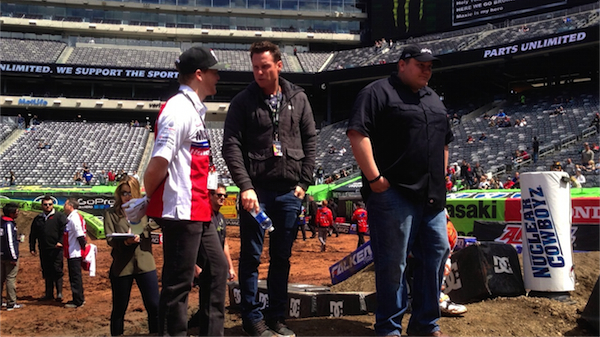 I considered giving Timmy a hug from Matthes during track walk, but I thought better of it at the last minute.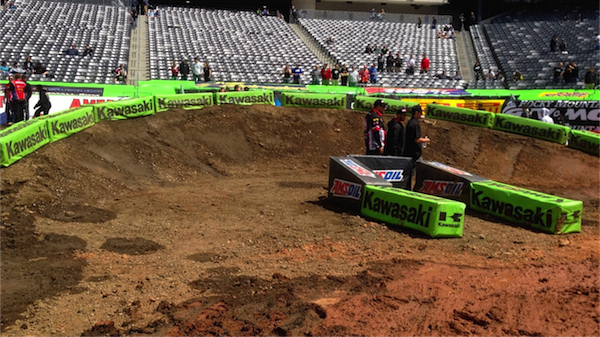 I'm not so sure about Matthes' net idea, but it would be nice to see more bowl turns like this return to Supercross.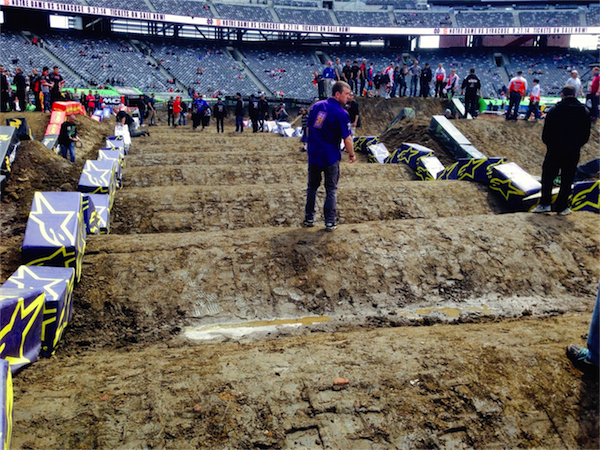 It is pretty interesting that as the bikes have gotten better, the whoops have actually gotten easier. The "whoop pad" in NJ was nothing compared to the gnarly mounds that greeted riders on far inferior machines a decade ago.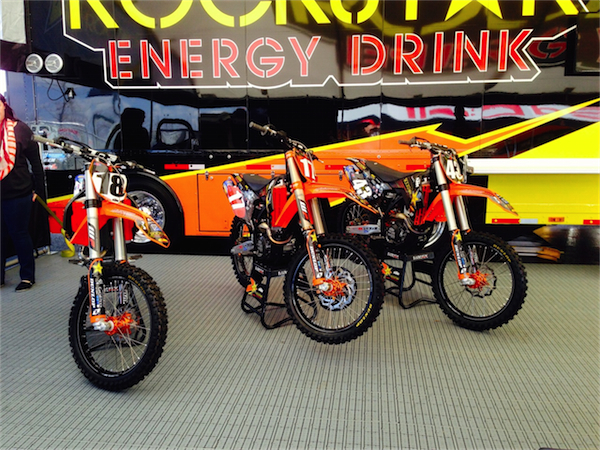 Ghost town: In NJ, both the Rockstar KTM and Pro Circuit Kawasaki team had trucks with no riders. Their bikes were on display, but the team was there purely to "activate" (love ya Kenny) with fans.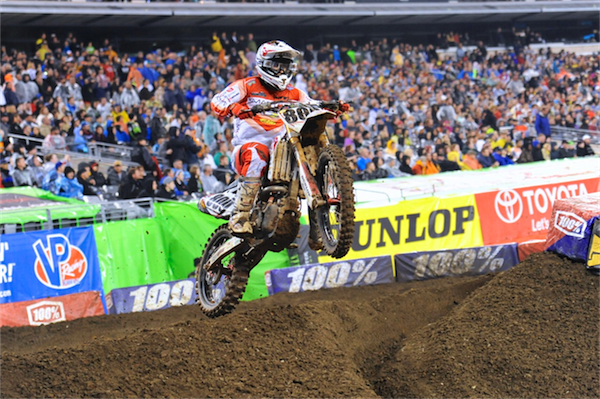 Head scratcher: In an interesting reversal from the Rockstar and Pro Circuit situation, Mike Alessi made the trip to New Jersey minus his usual MCR Smartop racing rig. Instead, Mike spent the day pitting out of Teddy Park's Privateer Journey rig. This was yet another puzzling move from the team that invented the puzzling move.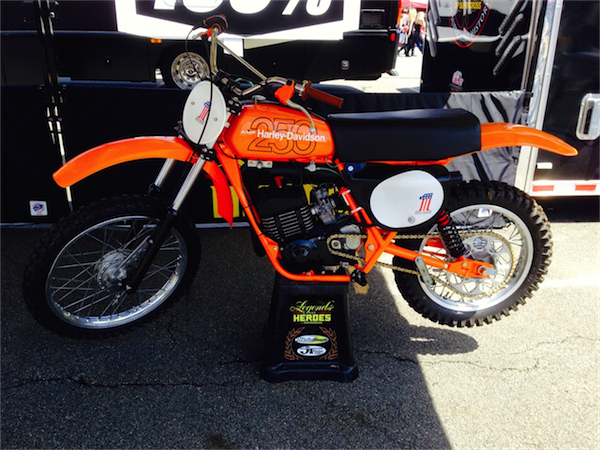 I have it on good authority that in spite of pictures to the contrary, Justin Barcia will not in fact be moving to Team Harley-Davidson for the 2015 Supercross season.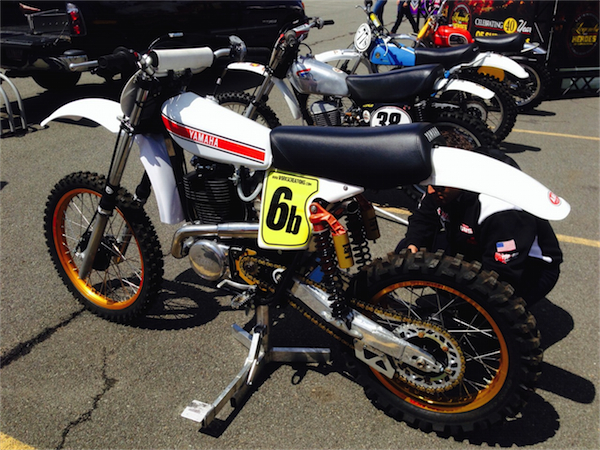 While perhaps the changes are a bit radical, I'm glad to see Yamaha's new works bikes finally turned the cylinder back around the right way.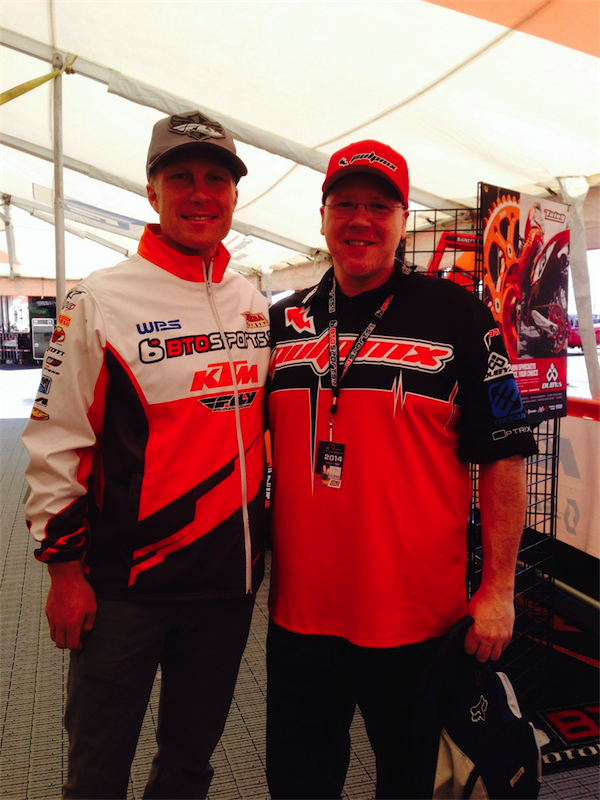 After Moser slept through Shorty's 2012 Seattle Supercross victory, I thought now would be the perfect time to move in on his main squeeze.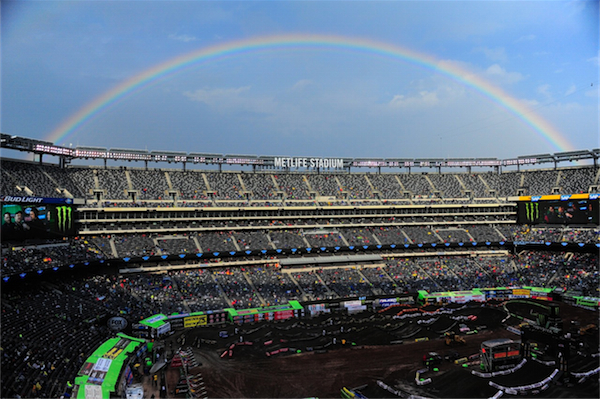 They're after me lucky charms: A mid-afternoon shower provided definitive proof of what I have suspected for years – that Ryan Villopoto is indeed a leprechaun.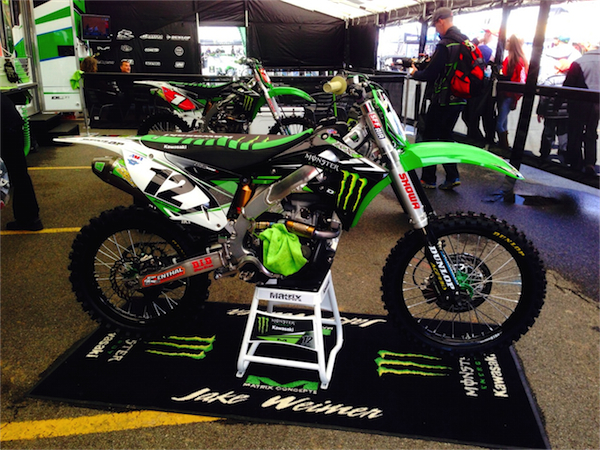 It was nice to see Jake Weimer back on the track in New Jersey. While I'm sure a crash and eventual 11th were not what he had in mind, but it was a solid first race back in crappy conditions. Hopefully better things are ahead for #12.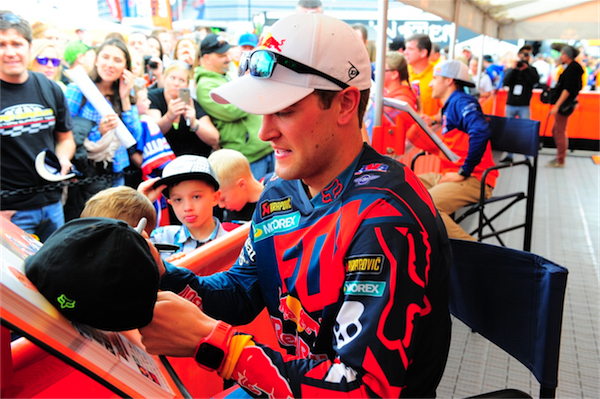 During track walk, I tried to demonstrate the hot line to Dunge in the near rhythm section by showing him my MadSkills technique. I explained all he had to do is set that pumpkin on the rear wheel and let 'er rip. While sufficiently impressed with the maneuver, it did not appear to help my man in the main.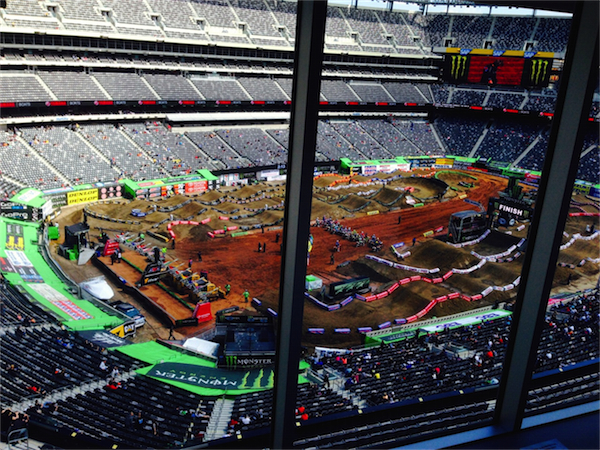 While the view from the press box was certainly spectacular, I found it less enjoyable than Atlanta or Las Vegas. The press box is very high in the stadium at the base of the upper deck and the glass, while certainly making it comfortable, lent the whole race a disconnected feeling. Being so far away from the track and having no sound from the motorcycles made it a lot less enjoyable than the Georgia Dome, where the box is open and at least a 100 feet lower down. If I come back to NJ, I'm definitely bringing binoculars.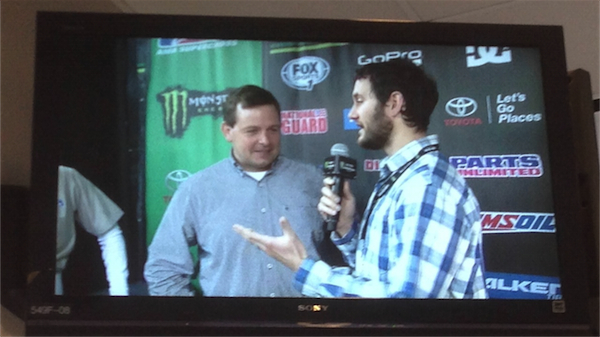 Gentleman : One highlight of the day was when New Jersey native, Factory Phil superfan and Bloomberg reporter Dave Nash made it to the stadium Jumbotron to promote the fight to keep New Jersey's trails open to off-road enthusiasts. If you want to help the fight, check out WWW.ECEA.ORGfor more information.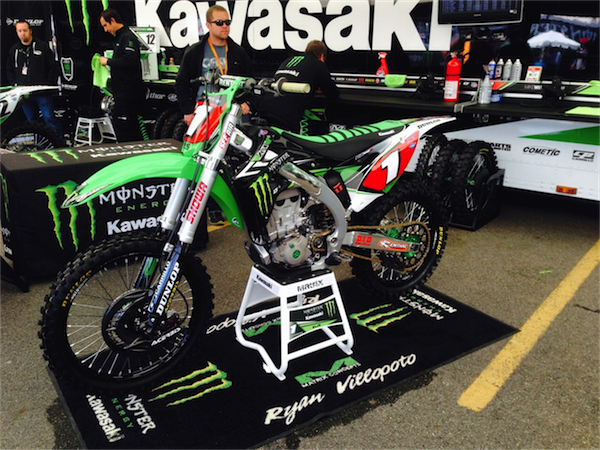 You know, I was thinking about the strange relationship the fans have with RV and it struck me that he reminds me a lot of Jeff Stanton in his prime. Jeff was certainly respected and well liked, but not loved in the same way as Damon Bradshaw or Ricky Johnson. Just like Stanton, RV is serious in interviews and largely dispassionate about the sport. I think for many fans, his somewhat robotic public demeanor makes him hard to connect with and difficult to read. While I think the private RV is actually a very interesting guy, he doesn't show that side very often. Regardless of any popularity contests, you can't deny the kids talent, desire and impressive accomplishments.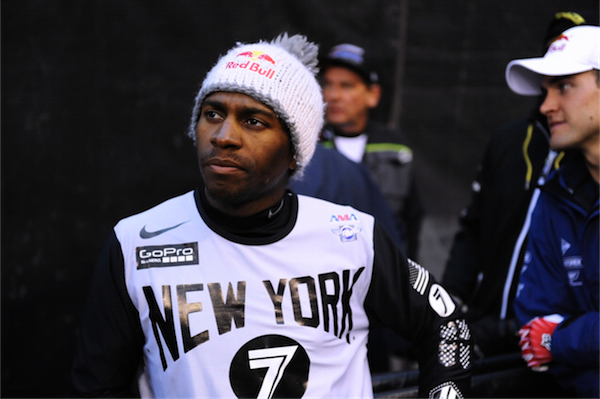 I was pumped to see the return of the Red Bull Pharaoh Beenie ( that is a touque to you Canucks) in New Jersey and SUPER PUMPED to hear James' knee was not completely trashed when he twisted it in the main. The Nationals would have been a lot less interesting without the man formerly known as Bubba in them.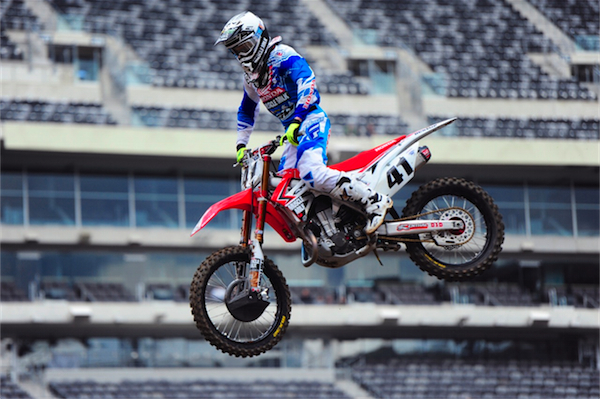 While the overall race might have been a success, I pretty much thought the night show was a snoozer. For me at least, the only highlight was Trey Canard's epic dual with James Stewart in the first heat. After that, it was…. Zzzzzzzzzzzz.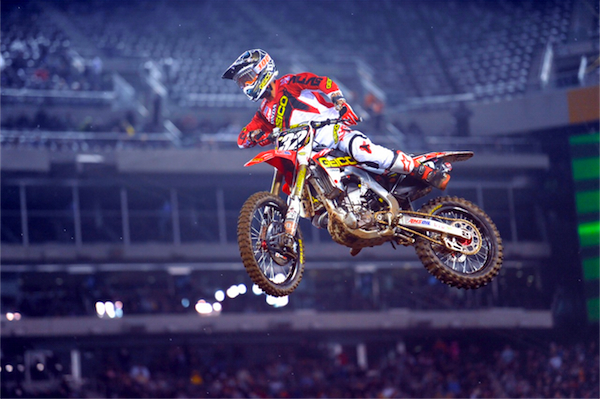 Who would have though three months ago that this guy would be the 2014 East Coast 250 SX champ. What an amazing comeback from a nearly devastating injury. Bogle has to be the feel-good story of the year.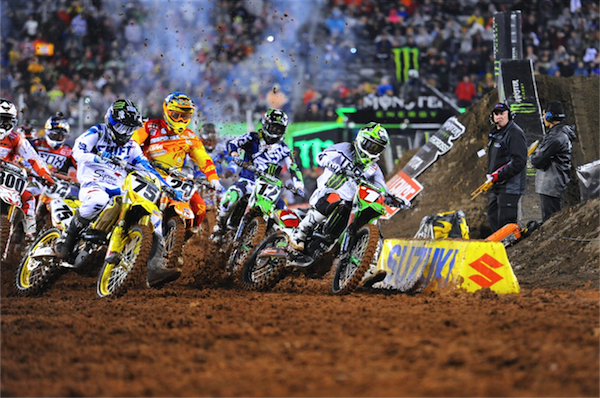 For all intent and purposes, this was the end of the New Jersey main event….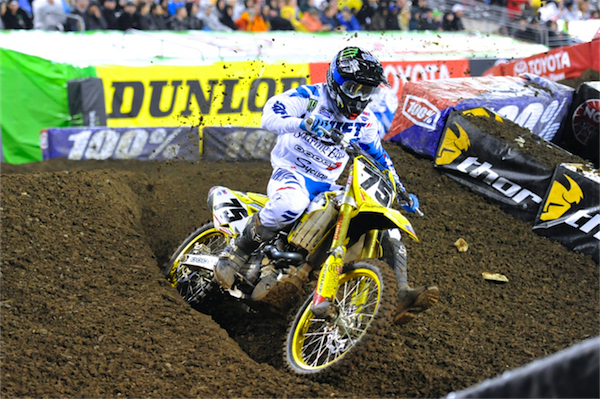 We can work with speed: Man I was happy for Josh Hill this weekend. That kid has had a long road back from his ill-fated backflip attempt and it was great to see him back on the podium again. While I find his imminent release from RCH exceedingly puzzling, he certainly has made a good case for himself to be picked up by another team next year.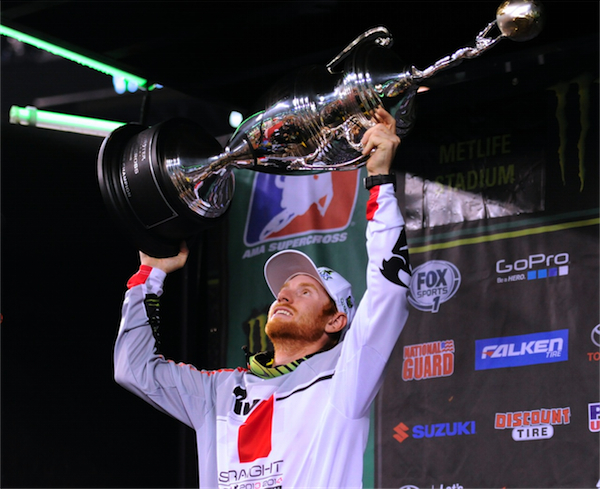 Congrats to RV on a fourth straight Supercross title.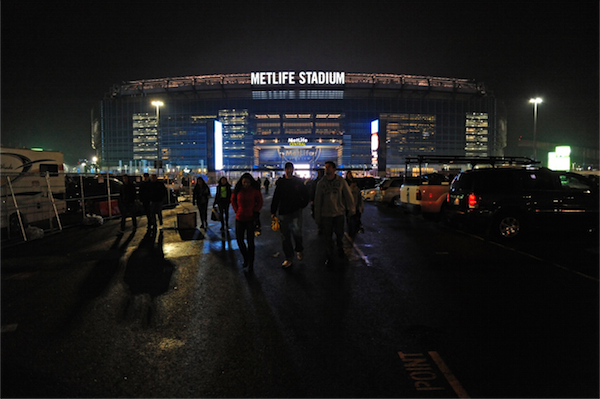 Goodnight New Jersey, see ya next year.