Photos by Rich Sheppard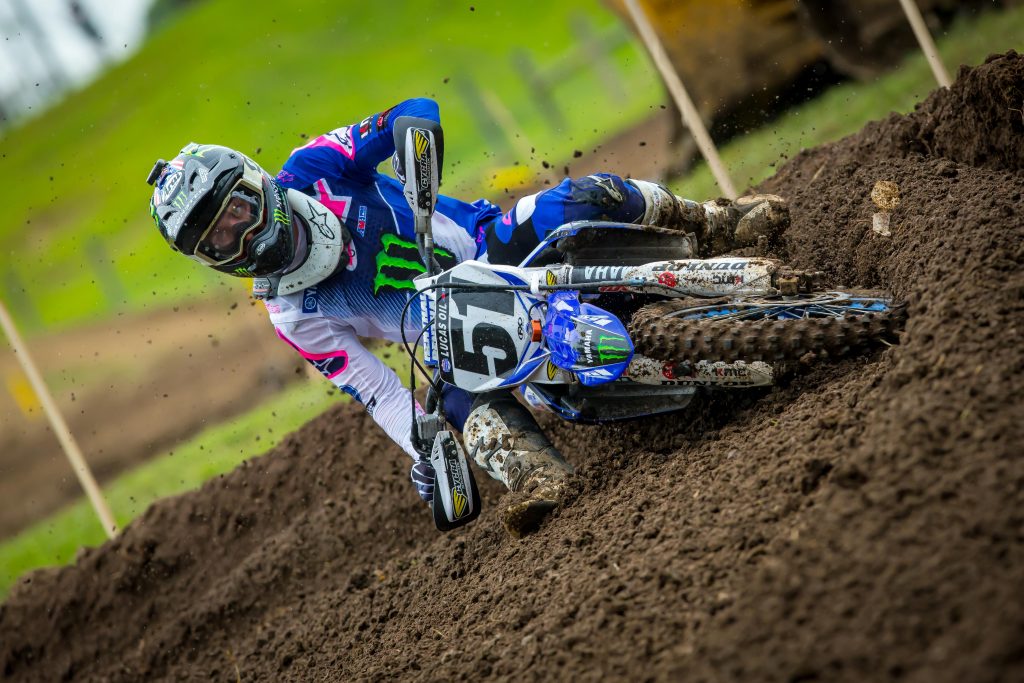 Let's start with Barcia. He told me after the race that for some reason he rides the bike a gear higher in the mud and he feels fine in the wet stuff. What a day for him going 1-1. What did you see from the #51?
I saw someone determined to win. He often is on other tracks too but the manner of riding isn't there. I've talked about Justin for almost a decade about the way he rides a 450. I'll say it again, if you want to ride a 450 like a 1995 KX125, you'll never be successful. A 450 needs finesse, good lines, momentum and be ridden at peak power & torque which is all under 9000 RPM. If you ride it at 12000 RPM, you won't go anywhere, the chassis will work like crap and you're gonna blame the suspensions when it's actually the rider's fault. I've joked about it on Twitter with Alex Ray riding the Factory YZF450 not the right way at the practice track. All he was doing was making noise, nothing else. When riders understand a torque/power curve and what it does to the bike to ride 3000 RPM over where they're supposed to be, a lot of them will improve tremendously. Bam Bam has been the definition of it for years. If he actually starts to understand that he needs to change, he will be a contender on a weekly basis. It seems like he has the fitness. He has to be in shape to ride a 450 like that and not hit the wall.
He has the desire to fight and pass any riders in front of him on any day. He's not scared of anyone and he's always up for the challenge. So if he starts riding a 450 like he should, we're going to see him in the front often. If he doesn't, he'll be a top 5-6 guy when everyone's healthy. As far as Indiana is concerned, he obviously did really good. He was super aggressive in the opening laps to pass guys and he attacked the track instead of riding it, like many others, on eggshells. I've been enjoying watching Justin ride this year since the start of Supercross. His race in Oakland was great and he ends the season on a perfect 1-1 score. I would love to see him battle all year with the top guys (on paper) of the class. It would be way more entertaining.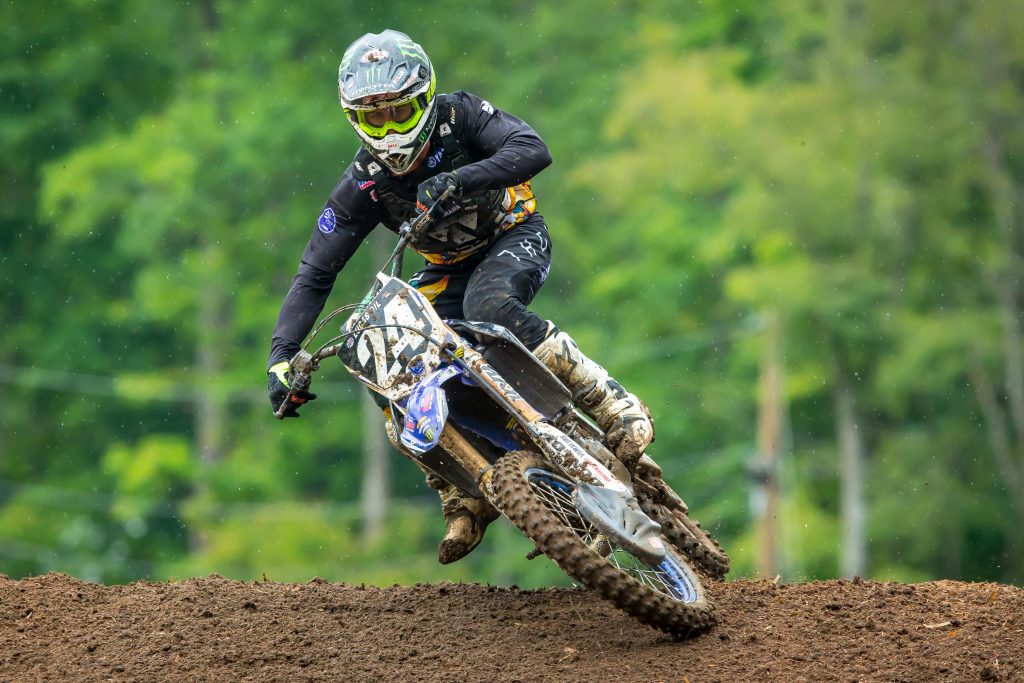 What about your rider Dylan Ferrandis, bike issue late in moto one while he worked up from the back. The second moto he rode well and endurance came through again.
Once again he took a while to get going in the first moto. The start was ok but he fell in the first lap losing a few spots. He came back strong at the end of the moto and I'm confident he would've had second without his mechanical issue. He still got 10th with a DNF which was surprising and cool at the same time because in those conditions and with a strong second moto, you can podium the overall with a 10th in moto 1. I think his fitness is one of the best in the class. He has shown it since he came back from injury in Mount Morris. I'm not saying that because I'm in charge of his preparation but the facts are there. He's been killing the end of the motos all summer. The second moto wasn't the greatest. He looked like he was still bummed about the first moto. The speed and intensity weren't as good as they needed to be to fight for a moto win or a podium spot. I'm not worried about it and I thought considering everything that happened to him in 2018, he had a decent summer. It can always be better but it was cool to win 4 motos & 2 overalls after missing the first 3 races.
Working with him again in 2019?
I'm actually not sure yet. He's going on vacation on Monday and I'm gonna leave him alone while he relaxes somewhere on an island. We'll talk about it when he gets back. I'm not sure what he wants to do and I'm actually not sure if I want to keep going yet even if it worked well this season. He's a good kid, he's dedicated and we had small successes this season but there isn't only that in a decision. It's complicated for me because I have my kids half of the time and if I work I want to do it to the best of my ability so it takes time. There isn't much time for DV time in there though. So, to tell you the truth, I'm not sure what we are going to do. We'll know in the next couple weeks.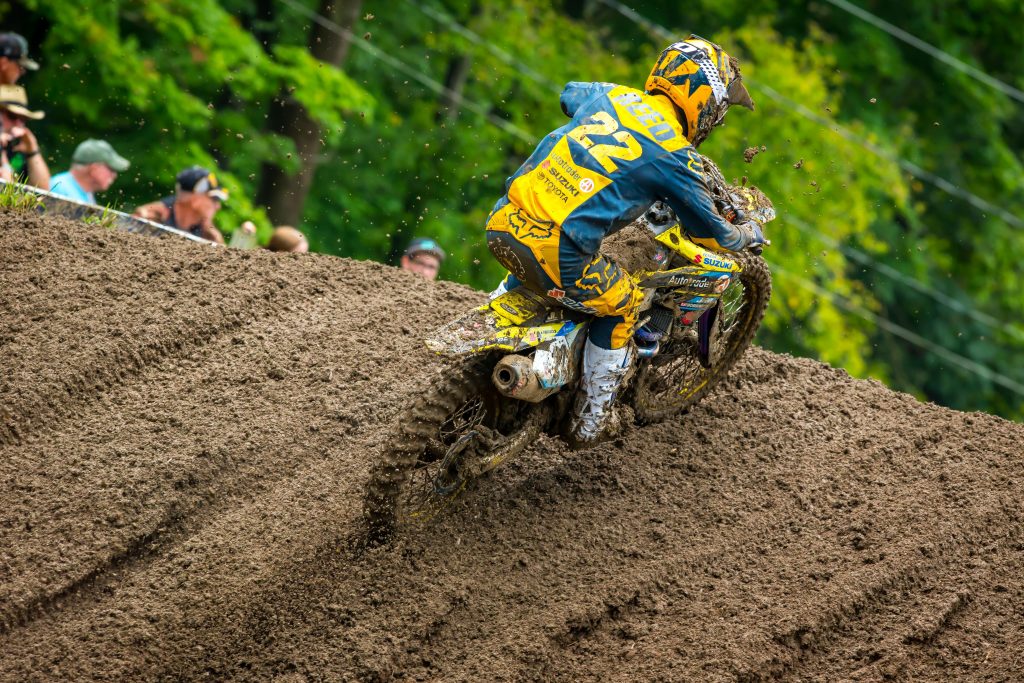 Chad Reed was back. You made a comment about him getting that inside gate for both motos and it's true, he was wondering that also. What did you think of his comeback to the nationals and how would he have done if it was dry?
It was cool to see Reedy back in action. He's a fan favorite and people love to watch him race. He's had a tough SX season, a summer off where I don't think he trained much so him racing was a big unknown. With very limited preparation, I thought a 5-8 score was very good. The conditions might have helped him a bit because he has a lot of experience, hence the first inside gate with catching the grass patch to get maximum traction. That was a cool trick from Chad and it worked twice. He had the 5th gate pick in the second moto and none of the top 4 guys took that spot. They didn't see him and Hampshire start great from that spot? That's very surprising to me that Chad had the option to take that gate again in the second moto.
It's cool though, it worked great for him. When he lined up there in the second moto, I called the holeshot to myself. I was alone watching the race. To go off subject a bit, I think it's a good idea for SX-Only guys to race a few Nationals a year. It worked for MC in the late 90's early 2000's to race a few. He kept in shape. He still practiced and tested with us in MX and it helped his SX program. You can't perform in SX nowadays if you're not a good MX rider. Over 20 years ago yes because jump technique, timing and whoops were a big factor. When I started racing SX, if I jumped everything and skimmed the whoops in 4th, without charging the turns, I could be on the podium. Nowadays, it's not the case anymore. The tracks are easier, faster and your MX ability is very important in SX today.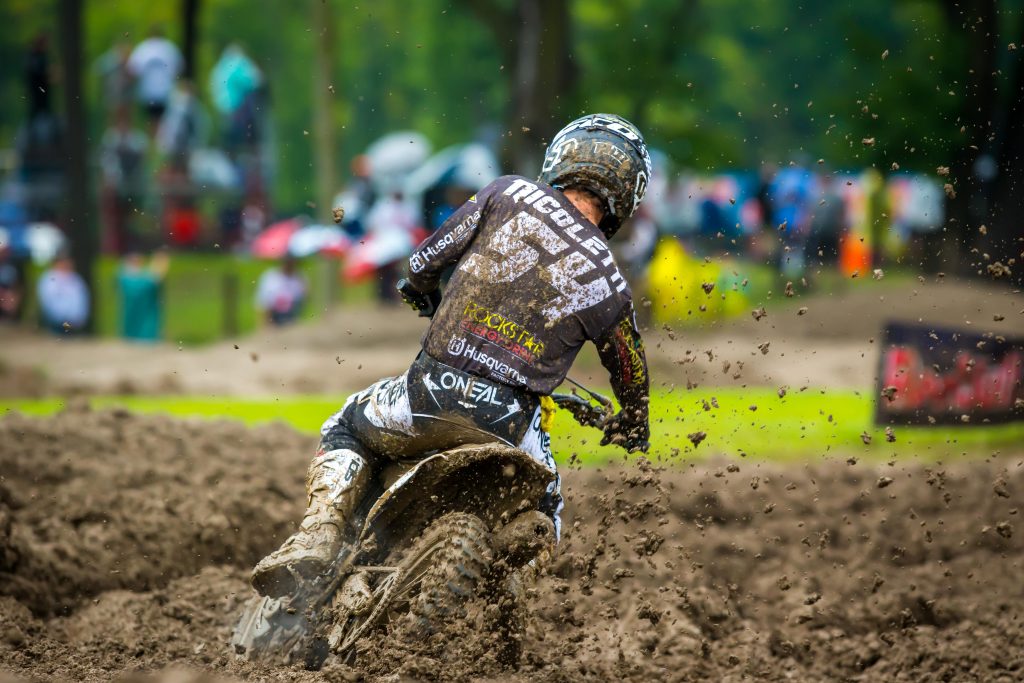 Biggest surprise in the 450's (good or bad)
I really think the biggest 2 good surprises come from 2 replacement riders, Barcia and Phil! Bam Bam turned his career around in on offseason, looked good this summer and finished the season with a 1-1. He killed "the future next big thing" with a 7-figure contract all year long in both disciplines as a replacement. Gotta give it to him. And Filthy Phil, bro! Same thing, a replacement second tier rider who goes out and podium a National and rides often in the front this summer. Congrats to him! I wasn't expecting that from him watching him ride the first few times on the Husky in Cali. He looked like he would rather be in prison than riding a 450 Husky on a California track! haha.
As of the bad, there's nothing that jumps at me other than guys I won't name who aren't doing good and should find another job if they're paid to ride or find another hobby if they pay to ride…
Biggest surprise in the 250's (good or bad)
The good surprise of the class if Hampshire and McElrath winning a race. I don't think many saw that coming. In the races they won, they were on it and rode very well though. Other than that, I didn't see other huge surprises. I didn't see anyone else over-performing their potential other than those 2 guys. In the bad surprise department, I have to put the PC guys in here, none of them set the world on fire and they had two favorites in Forker and Savatgy. Lots of crashes, some mechanicals, not the greatest summer for the green boys. Also in the not so good department, I would put the young bloods, rookies and some sophomores. Where are the days of the Reynards, RCs, Bubbas, Tomacs, Grants, Windhams (and I'm sure I forget a ton) etc… The young generation will have to stop making cool 1-minute videos with dumb rap music for Instagram and start opening the throttle at one point. Groupies on social media will not pay the bills down the road but results will…
Bigger picture, what are your thoughts about the following for 2019…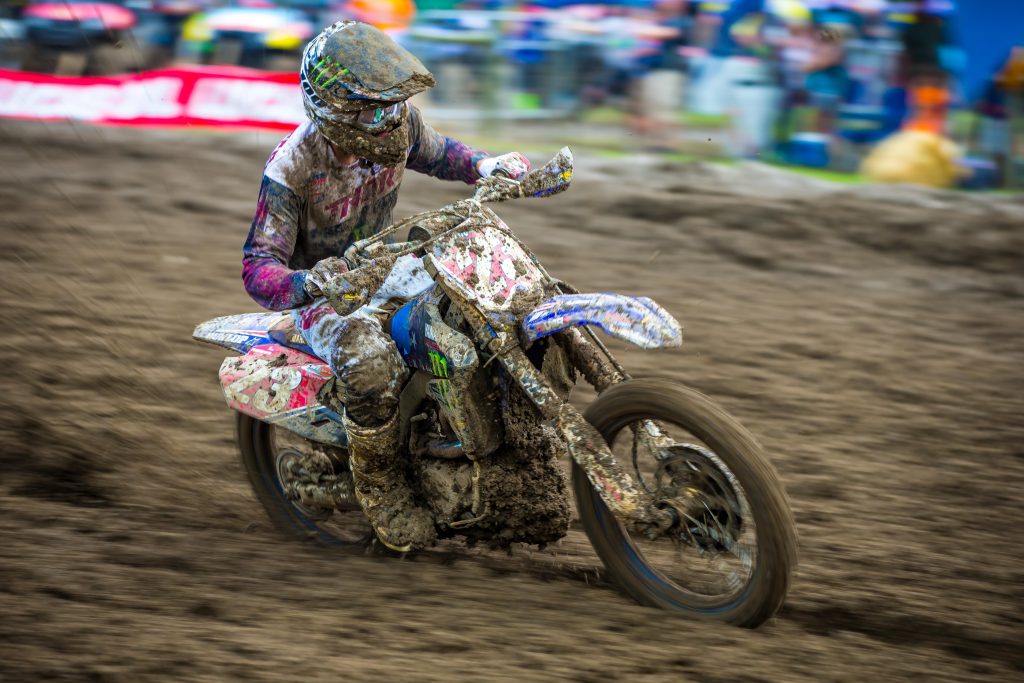 Plessinger on the 450's?
Aaron has the riding style for the 450, no doubt about it. He's smooth on the 250 and doesn't rev the bike. The big question mark will be his fitness. He's going to have to bulk up and get stronger, eat steaks, egg whites and hit the gym if he wants to perform for 29 races. It's only a 200cc difference but the step is very high and the competition way more competitive…
A-Mart on JGR 250's?
It took a while for Justin Hill to be competitive on the Suzuki. They even kinda gave up and put him on the 450 where he rode pretty good in SX and MX. A-Mart is a consistent rider and has a good MX technique but I'm not sold on that move. I'm not a fan of the RMZ250 and that since they came out with it in 2004. From what I've heard from a very close source, his banker will be happy but we're going to have to wait to see if his the results improve. On paper, he's not as good as an SX rider as Justin Hill so it's difficult for me to say he's gonna kill on that bike.
Savatgy on Kawasaki 450?
I don't think the size of the bike is the worry for Joey. There's something else. We've seen him unbeatable in SX and MX before but also very transparent at times. He's going to have to find the why in the equation to perform in the 450 class. He will also have more competition in that class with Tomac, Marvin, Roczen, Anderson, Barcia, Osborne who's moving up and the guys who will have to prove they belong there like Webb, Seely and the rest of the second tier riders. 2019 will be a tough 450 class year. Everyone will have to go to work hard and not only say it…