This week I figured, we've got Cudby pics, so why not use a buttload of them with minimal rhetoric…
This week I figured, we've got Cudby pics, so why not use a buttload of them with minimal rhetoric…
Photos by: Simon Cudby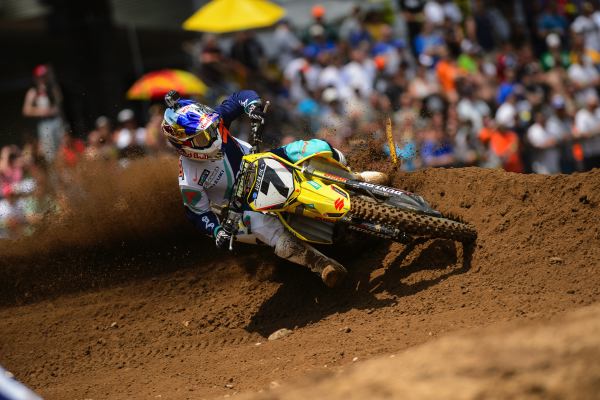 James continues to shine in qualifying and falter when the results count.
James Stewart has become the biggest mystery in motocross. Thre has always been a bit of a bubble around Bubba and his programs inner workings when viewed from the outside; especially concerning his public relations over the years. There have been numerous instances both on track and off where fans have had very pressing concerns over just what the reality is regarding anything from a falling out with certain team personnel, to the very public though very quiet arrest. How bizarre is that? Of course we as fans realize that we've all done boneheaded things in our past and the details which did come to light regarding the arrest were just that, boneheaded. The bizarre part is how the whole issue just essentially faded away. It was just an unspoken fact: that the silence surrounding the Stewart camp in general would never so much as tip toe into addressing the issue. Anyhow,I only use this hush hush nature as a comparison to the even bigger mystery surrounding James Stewart as of the last two seasons. What has happened, or is going-on to cause such consistent stalemates to his results starting in 2012 and being underscored in 2013?
For a while now, race fans have speculated that the many extraordinary crashes James has survived have resulted in head injuries that couldn't be sustained without permanent damage. I scoffed at these notions for a period but as these crashes have continued to grow in consistency, they become not only possible but anticipated and that is a frightening train of thought. James can certainly still put in blazing laps, often the fastest single lap on any given weekend. So why can he not sustain the speed over even a moto's length without a falter which costs in physical pain? Is it a lack of concentration? An inability to dial it down? Fatigue causing error? In years past James was criticized for not wanting to compete if he wasn't capable of racing for the win. This year though he has been struggling and brawling his way through 2013 with one win and a slew of results that no one would have ever imagined possible only a few short years ago. Is it just an aggravated ACL or something more? Whatever it is, I hope they as a team can help him pinpoint it and rectfiy it because no one wants to see these crashes continue.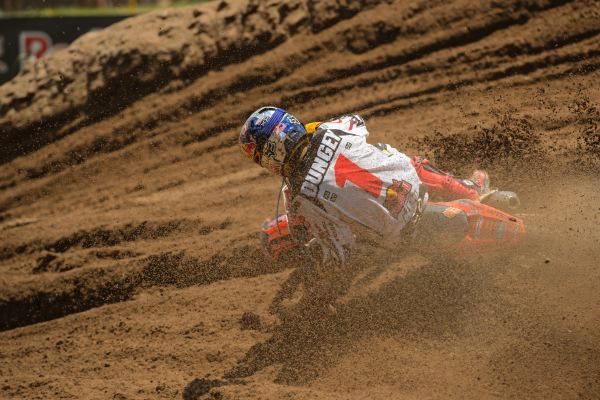 RD did what he does when RV stutters: he pounced and capitalized. I stand by my "no asterisks in racing". They race every lap of very race for a reason.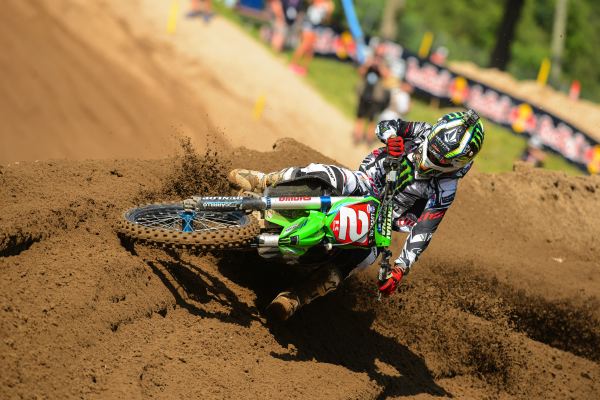 Standard RV intensity, though coming from 30th with a fierce sense of ground to make-up, it was incredibly impressive. Controlled chaos on a bike and when I say controlled, I mean only slightly. He goes so fast and looks so aggressive it scares me.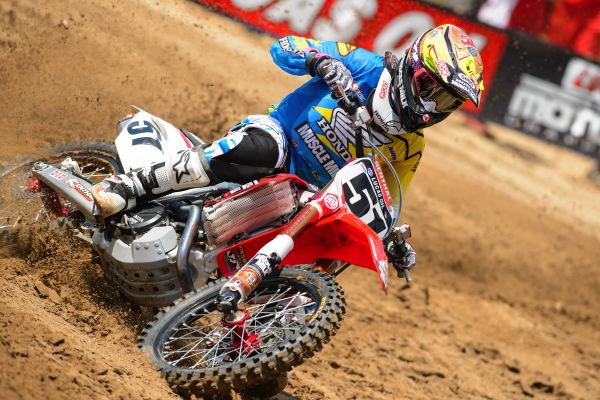 Justin worked his ass off in moto-one working his way up from a 15th place start. This included an intense battle with the on-fire RV2 and Brett Metcalfe for the last lap of the race. Justin in sand is like a frog on a lily-pad.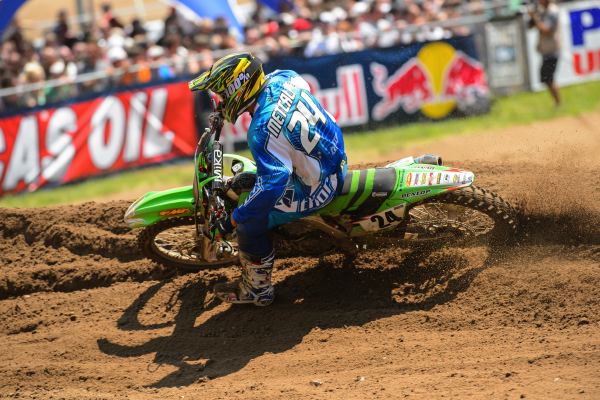 Did I think Metcalfe would finish top 5? No. Am I surprised he did? No. Metty ran out of gas with the win in sight in 2010 and in 2011 he sealed the deal. He's racing full time in Canada because no teams on the American circuit were confident in his potential and he flipped them the bird with this 4th. Expect to see Metty back in the US for 2014. If he's not, it's only because the are more home schooled team managers than racers nowadays.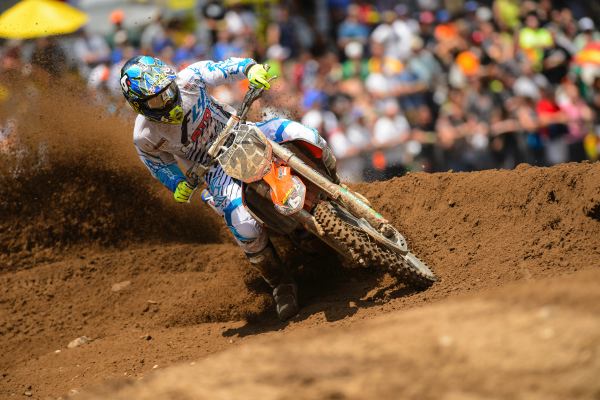 It's been a few years now since Andrew was the consistent top 3 series guy but in my mind, I'm more interested in the Andrew of today. The guy who is less consistent but a much more inspiring story when he puts together a ride and finish like he did in moto-one at Southwick.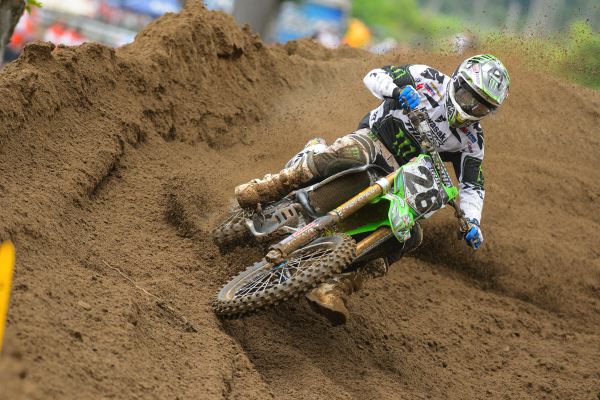 Starting 33rd and 25th, I would have bet money that even Tyla Rattray who has won Southwick would be lucky to reach the top 10. He not only reached the top 10 both motos, he nailed down 6th overall. Tyla Rattray and sand is like peanut butter and jelly.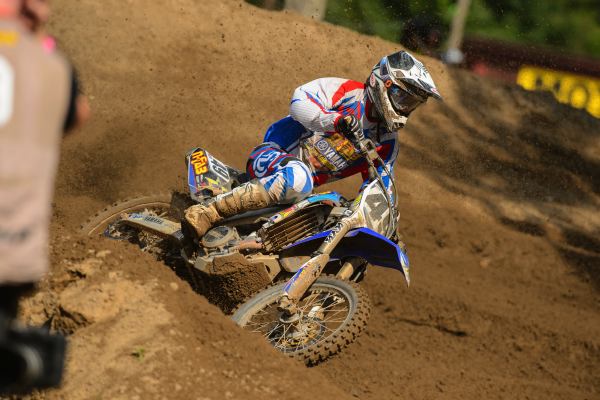 Filthy-Phil just continues to impress week after week. This ain't no fluke people.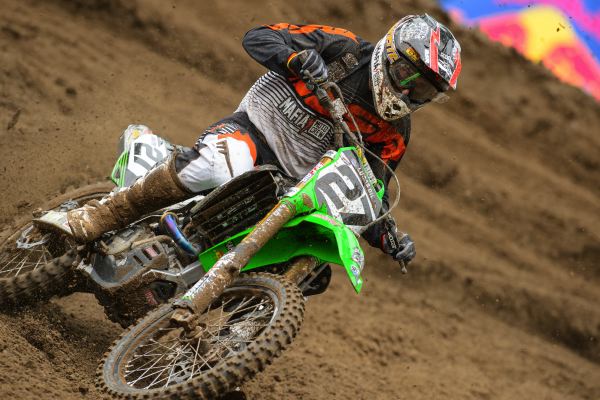 Nick Wey has had a rough go since returning to racing following his 2012 Millville crash that left him with a broken back. He'll never give up and the series is heading to his home turf at Red Bud. I'm claiming top 15 and a shot of confidence that carries through the rest of the series for the NYK.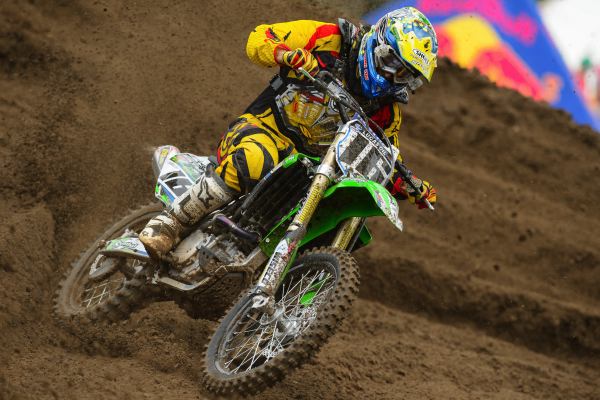 Come on now. John Dowd is 47 and barring his mechanical in moto-one, he would certainly have diced for points in both motos. It's really too bad that Southwick is no longer going to be part of the series but it only makes sense that the Junkyard Dog would go out with the track.
250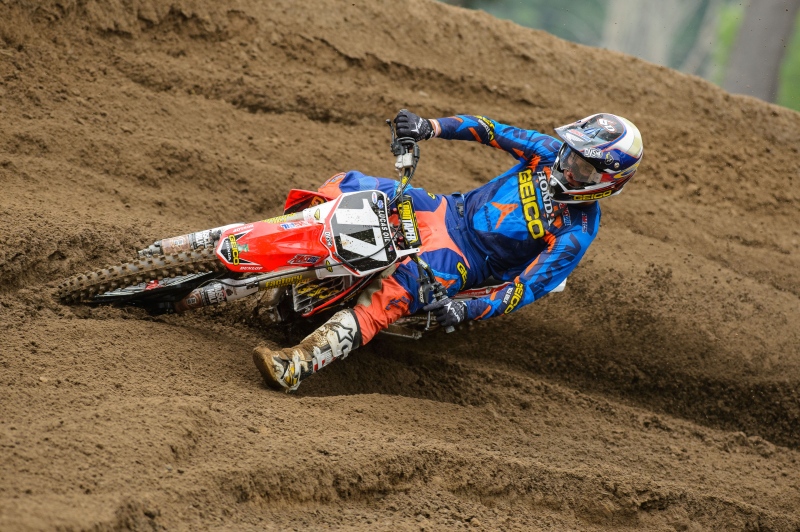 So Eli finally figured out how to start the day off with a great first moto and of course, the coin flipped and his second moto wasn't the runaway they have been in his prior OA wins this year.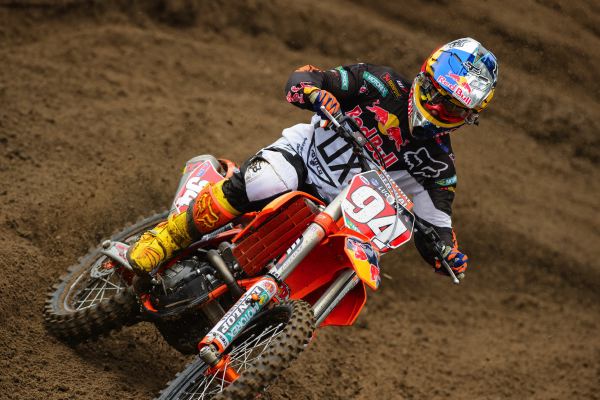 Roczen's points lead is dwindling as Eli narrows his focus but much unlike the 450 class, there are a few more heavy hitters who could pick up the slack and run away if either of them slip even a little.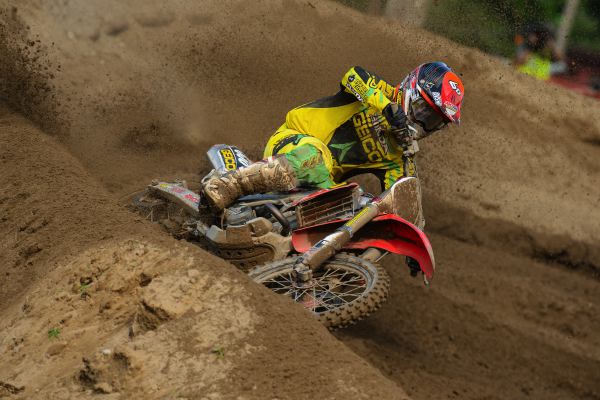 You just knew Zach was going to haul ass at Southwick. He's head honcho at ClubMX and they are renowned for their incredible sand track. I'm really excited to watch Zach at Red Bud, I think he is going to lose his mind with how much he'll love Red Bud. The weather should be pretty mild compared to the last 3 years and I see that benefitting race action.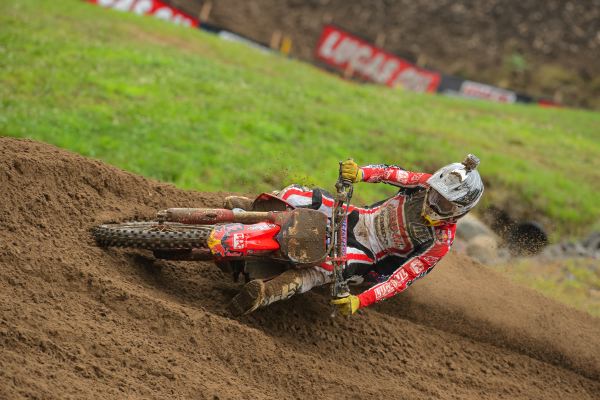 Cole tied his best outdoor finish ever with a 6th. He's always been far more comfortable in Supercross but it's clearly evident with this ride that he's still putting in max effort.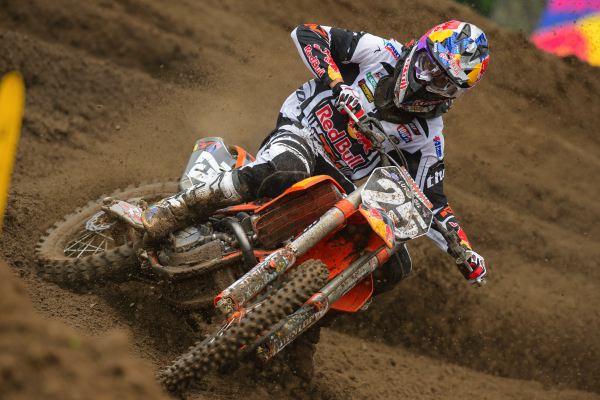 If I were Matthes I would say "Musquin took his balls off the crossbar and put them back in his pants at Southwick".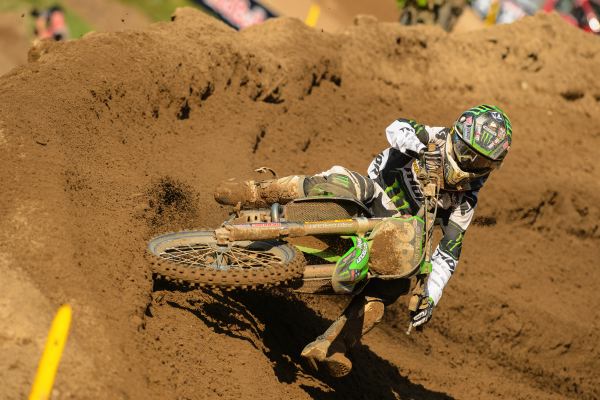 9-12 for 9th OA is progress for Adam. I still don't believe he's sniffed the results he would have had if he hadn't gotten sick prior to Hangtown and kicked the series off fresh with everyone else but hey, that's the reality. He's honest with himself and where he's lacking, just like you knew he would be when he got to the PC rig and that is a huge "plus". Adam isn't going to surround himself with "yes men" and a delusional entourage which allow him to deflect accountability. He wants to own his failings as well as his successes. The guy is a rare breath of fresh air.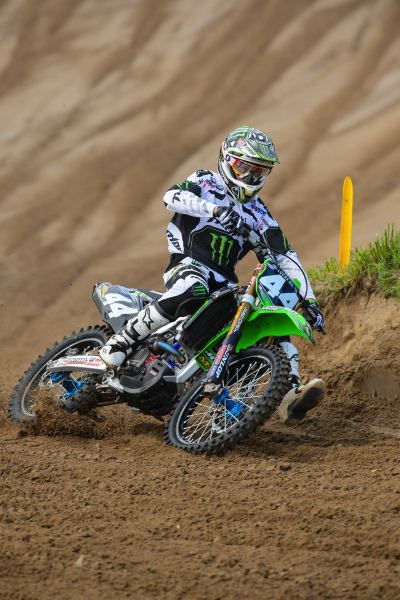 I threw DD in here solely because Matthes claimed no one would be writing/talking about his ride despite the fact he rode very well.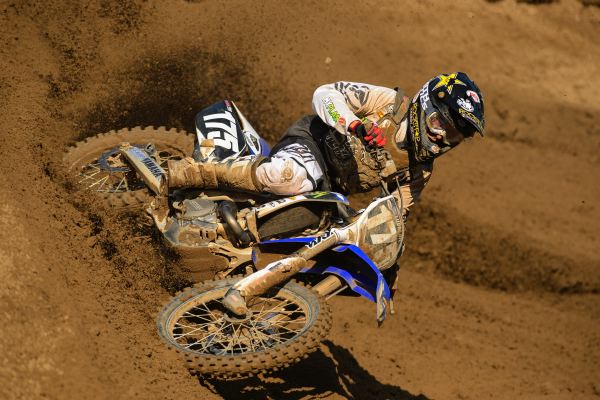 This just in from the department of odd-coincidence: Teammates Cooper Webb and Jeremy Martin went 7-34 and 35-6, respectively for 15th and 14th OA. Kyle Cunningham, the elder statesman of the Star Yamaha team quietly went 13-5 for 7th OA.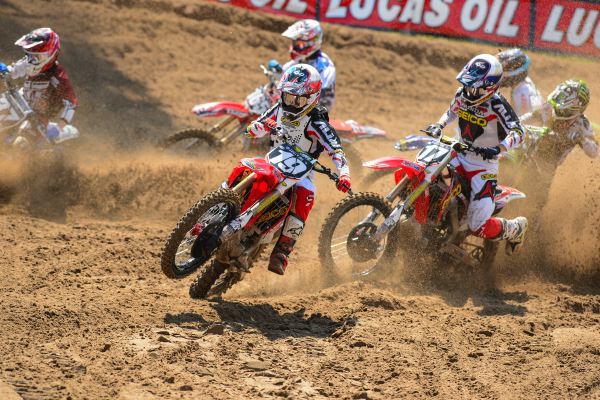 Wil was the happiest dude you've ever seen on a motocross track who went DNF-DNF due to back to back mechanicals. The second mechanical kept him from even reaching the line. It's not like he was stoked to put in all the work, travel and focus to have nothing to show for it but he's returning from injury, has no chance at the title and ironically, is clearly feeling more capable outdoors than he ever has. He knows he's better than he's ever been and is encouraged by his future. Why be down over a couple mechanicals that left him unscathed? Just stand trackside and root on your brother and teammates. That's grassroots.