When Ryan Villopoto announced he was not racing the outdoors, OF COURSE we all assumed Josh Grant would walk away with the first moto of the series.
When Ryan Villopoto announced he was not racing the outdoors, OF COURSE we all assumed Josh Grant would walk away with the first moto of the series.
Photos By: Simon Cudby
In the outdoors, far moreso than Supercross, the first round of the series is often a far cry from what we will come to know as the metronome of finishes for the title hopefuls in the classes. For this reason, I'm not going to go all in depth with the analysis from Glen Helen but instead look at the overall finishes of those who made the results interesting and how their results compare to what I expected.
Firstly though, I want to thank MX Sports and the folks at Glen Helen for finally reaching a common ground and bringing the series back to the most unique track in the series. Glen Helen is an animal all it's own when compared to every other track the racers see during the National schedule. It still looks like they are racing in a desert, like every other California track but it is what it is.
One thing that was more obvious than ever to me when watching the Glen Helen is just how much more SX lends itself to TV coverage than MX. The action is so much more spread out in MX, it's nearly impossible the cover even a tenth of the compelling battles that are happening throughout a race. They can't have enough cameras or enough spotters to cover it whollistically. Just be happy the races are live and they focus on the most pertinent battles. Plan on visiting PulpMX, RacerX and TWMX for the details which TV can't convey and make sure you make it out to the events you can to experience it all in person.
Let's get into this.
450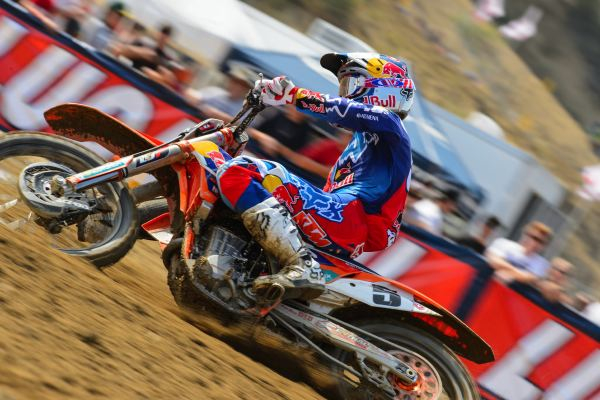 1st Ryan Dungey-
Everyone pegged Dungey as the favorite when RV2 pulled out from the series and he delivered with the first OA of the series but he did it very quietly compared to National series' past. Instead of dominating the motos, Dungey put in consistent laps before lighting a fire in the second half of moto 2 and doing to Ken Roczen what Ryan Villopoto did to him at Steel City in 2012. Redemption is sweet, no matter how delayed. The Dunge has always seemed more at home in the Nationals than SX and as we know, he only gets better as the rounds click off.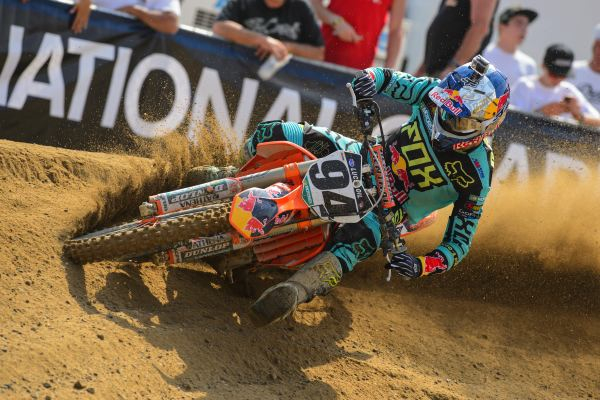 2nd Ken Roczen-
Ken Roczen was hoping to leave Glen Helen the way he left Anaheim 1, as the victor in his rookie debut in the 450 class.He was well on his way to delivering on that until his teammate ventured a bit out of his traditional role and made an assertive, though clean pass, to take not only the 2nd moto win but the overall as well. Time will tell if the outdoor series grind on the big bike will affect Ken the way the schedule did in Supercross.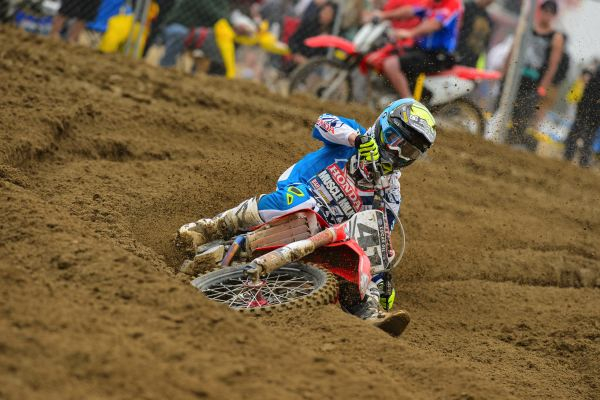 3rd Trey Canard-
I have a feeling that Trey Canard is going to be leading the points in the series and ultimately work his way into the role of "favorite". Trey has gobs of speed and talent and I feel like his string of injuries has played out and he's learned. Going 7-3 for 3rd overall is evidence of karma at work.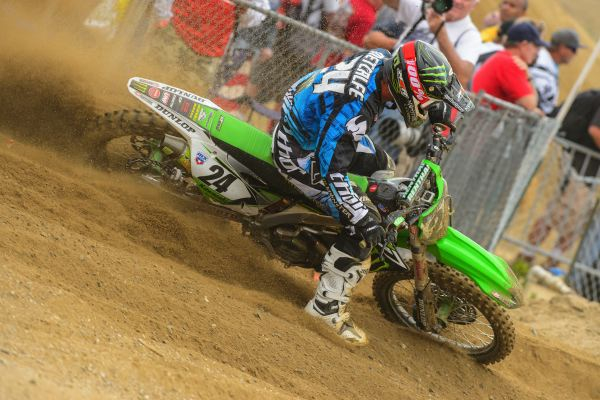 4th Brett Metcalfe-
Brett Metcalfe was not happy with how he rode at round-one despite finishing 4th overall. Chock it up to settling back into the flow of the series. Brett will learn from this and be solid all series. It's just waht he does.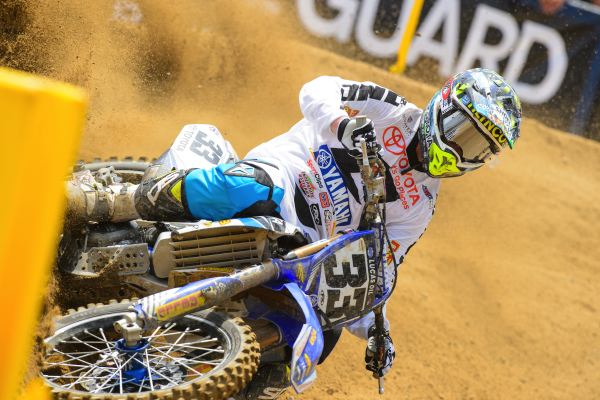 5th Josh Grant-
I don't care how much of a Josh Grant fan you are, with the way his Supercross series went, even after he holeshot, you can't persuade me that you expected him to go wire to wire and win the opening moto. Josh is fast as hell, always has been. He's got tons of talent but at this elite .1% level of the best in the world, even the rider with the most talent can't bank on a win when your competition is of comparable talent and add in ridiculous training regimens. I was hoping Josh would secure that moto win and it was so close to not happening. In the last corner, Ken Roczen had a stampable opportunity to go inside on Josh and rip the win from him but he chose not to. Looking back, I bet Ken regrets not going for it as it would have given him the overall. I'd bet at the moment Ken's thinking was, "Josh isn't going to be in it for the long haul, I am so I'll play it smart". Josh winning that moto is a great story and man, those Yamaha's make some serious power huh!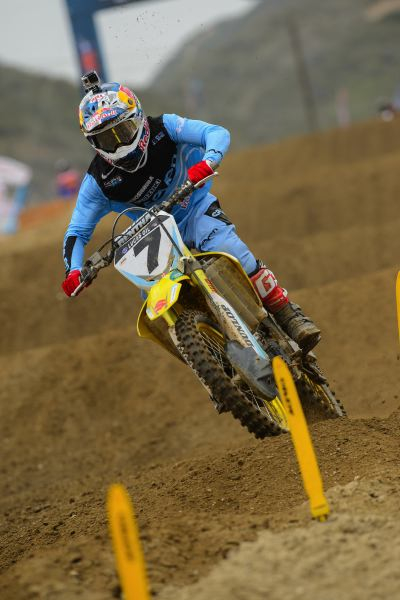 6th James Stewart-
James couldn't pull starts at Glen Helen but even more alarming, he couldn't move forward like we all expected him to. Remember 2012 when he was untouchable? Hopefully his setup was just terrible and Glen Helen was the anamoly it can often be.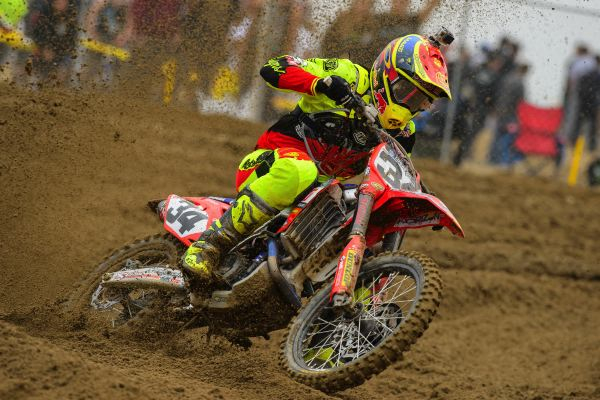 7th Malcolm Stewart-
Of course in the first round of the year Malcolm Stewart would finish right behind his brother who is one of the best ever and former undefeated outdoor Champion. (insert buggy-eyed Emoji here)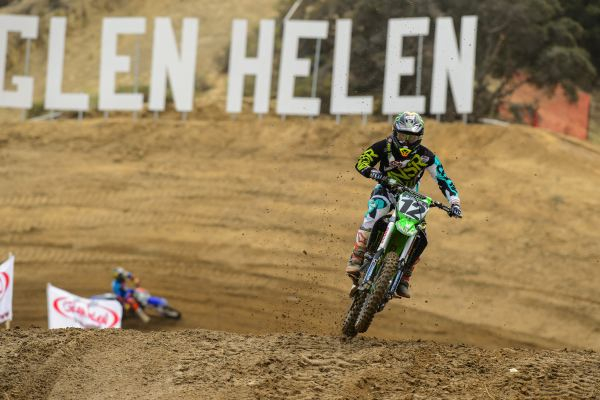 8th Jake Weimer-
An 8th overall at round-one is a win for Jake Weimer in my opinion. Not a shabby starting point at all. Jake needs to make a big surge in this outdoor series and he can build from this.
9th Weston Peick-
Round-one went about the way I expected for Weston Peick. I'm paying very close attention to Weston's RCH situation. If you read my comments on Weston in the Honest 450 SX Points column, I expect the fully supported ride to not pay the dividends to Weston's results the way many do. I think Weston thrives on being the underdog and that provides a fire in him he feeds off of. That fire may be more of a good-smelling inscent with all this support.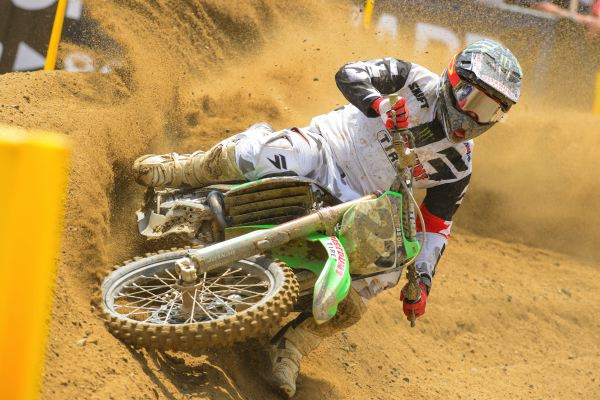 10th Chad Reed
Chad came into Glen Helen with about as little testing as you can following a layoff due to injury. He was banking on a 10th overall and though he was looking for better individual moto scores, he still got that 10th so he's effectively on schedule. Chad has notoriously started the outdoors a bit slow but he's like a rash that won't go away. He will be in the points hunt sooner than later and you'd be a fool to bet against that.
250
1st Jeremy Martin-
Was Jeremy Martin on anybodies radar as a favorite at Glen Helen? I would have taken any bets, ludicrous or not, following his Supercross series that he wouldn't even sniff the podium at round-one. His ride left people reeling; mesmerized with his dominance. Can he back it up or are those new Yamaha's just THAT powerful?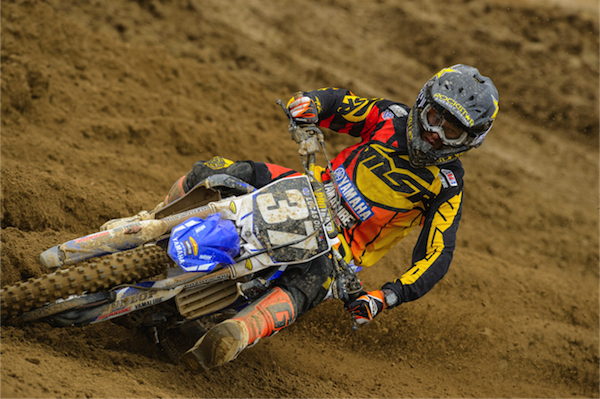 2nd Cooper Webb-
Cooper Webb is finiding his stride and starting to really fell like he belongs at the front. He has a great style and is not scared to be aggressive and assert himself. He'll win motos this summer.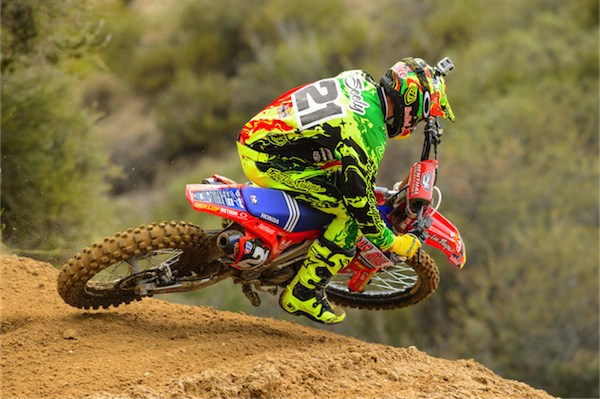 3rd Cole Seely-
Cole Seely impressed the hell out of me. Always considered a "SX-guy", Cole rode like he was making an effort to shovel a load of crow into his crtitic's mouths. He just kept charging all day and rode to two 4ths for 3rd overall. I hope to see this spiteful Cole Seely all outdoors.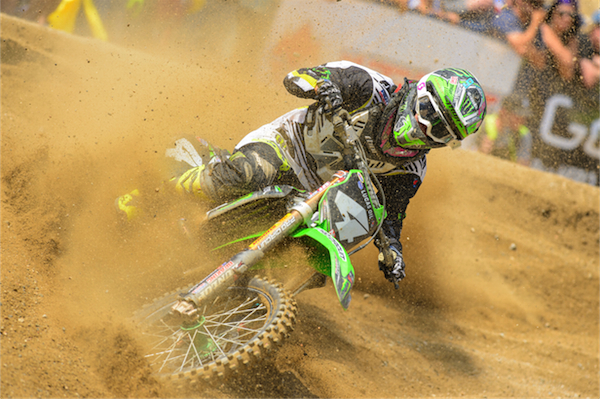 4th Blake Baggett-
Blake Baggett was my pick for dominance in the 250 class at Glen Helen but he's clearly not at the advantage we saw two years ago in the Nationals. We only saw THAT Blake Baggett a handful of times in 2013 as well. Man, those wrist injuries are debilitating in this sport.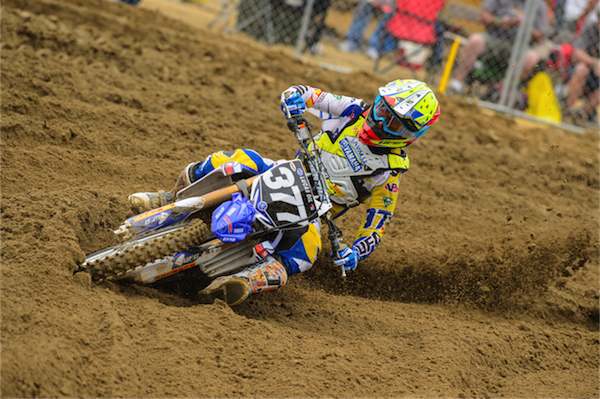 5th Christophe Pourcel-
Christophe had everybody talking leading into the series and when he held the top spot in qualifying all day, the talking continued. He never really stood out at round-one but he certainly looked solid. I gotta say, his gear ensemble was all aces in my opinion. Yes, I said that about a gear setup that includes UFO. Pourcel is clearly ready to battle this series and I have no doubt he will make his competition look silly more than once.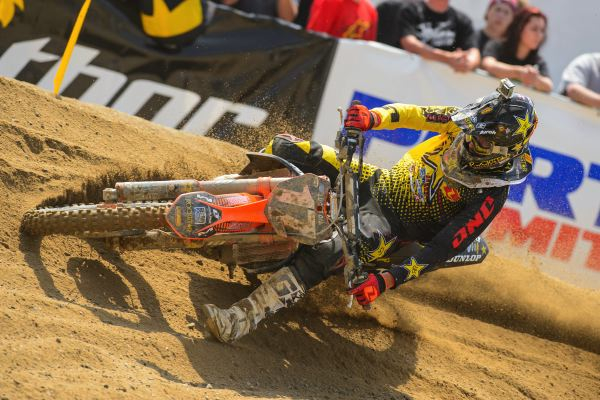 10th Jason Anderson-
Recently crowned 250SX Champ Jason Anderson dealt with inconsistency again to kickoff the outdoor series. He needs to kick that tendency asap and show that he really has turned the corner (Yes it was by no fault of his own but points is points and the tendency continues)He's got the speed, "we can work with speed".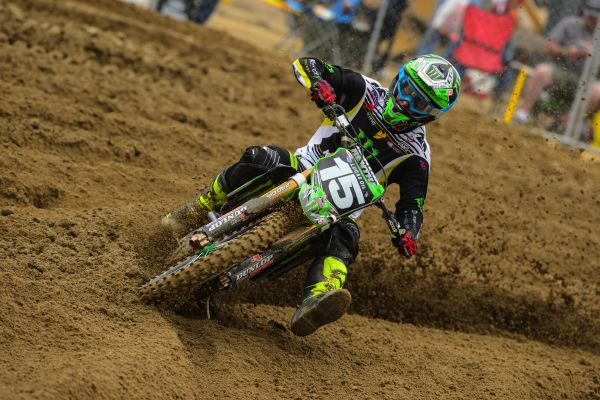 12th Dean Wilson-
I'm gutted for Dean Wilson the way I was gutted for Wil Hahn from 2011-2012. Injury after injury… I can't even discuss it. I guess what doesn't kill you makes you stronger, right? That shark bite was nassssty.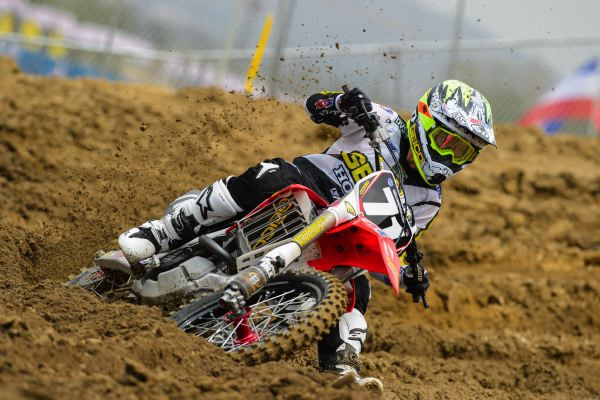 22nd Zach Bell-
Zach Bell once again pulled a holeshot and (unfortunately) once again couldn't make it through the day without ending up upside down. This kid definitely has speed but he needs to calm down a little and just finish a few crash-free motos and then start dialing it back up slowly. Otherwise he'll be hosting motocross schools instead of hoisting trophys and kissing podium girls. Well, they used to do that…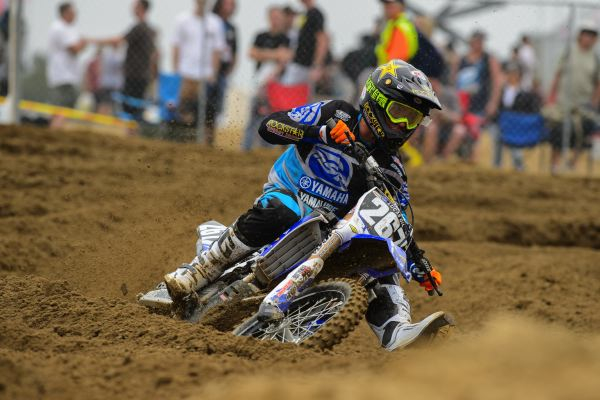 39th Anthony Rodriguez-
Anthony Rodriguez has had a professional welcome wagon that makes Zach Bell's pro career thus far look like a booming success. This sport is brutal and it has gone on a roid rage on A-Rod in his first year. Better luck moving forward for this always smiling kid.