It's that time again, time to recap the most read stories on Pulpmx.com for the 2018 season. Thanks to all you people that read the site all year. I'd like to think we have some different content than you would get at the "regular" sites. We're not going to post breaking news and press releases and all that on Pulpmx…those guys do it better than us so why bother.
We have a small group of guys looking a the sport from all different sides and then whatever it is that Moser does also. We're all about having fun and looking at things in a different light. And also loving the look back at the sport the way T Blaze does.
Oh, and I vow to write more for my own site in 2019, I swear!
So without further aideu, here's what you people clicked on the most in 2018. We're not counting the regular tabs like podcasts or shop or shows or what have you. Oh and also not the older stuff like Blazier's '86 CR250 Classic Steel that generates clicks every single year. Just the original content produced in 2018.
And away we go!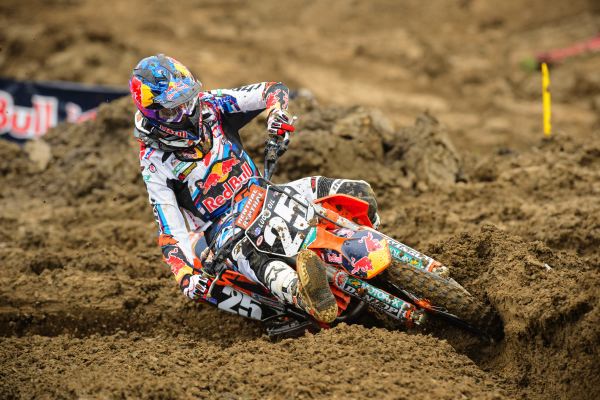 1- Musquin France MXDN Exclusion- by David Vuillemin
http://pulpmx.com/2018/08/09/dv-on-musquin-left-on-france-mxdn/
Everyone's favorite Frenchman had some strong feelings on France leaving Marv off the MXDN team and people wanted to read about it. In the end France justified what they did when they somehow won again but it's still a terrible decision but hey, it all worked out for them. Again.
2- Contingency Plans- by Kris Keefer
http://pulpmx.com/2018/01/09/pay-the-man-contingency-and-what-its-all-about/
Wow! Second most read article eh? I probably wouldn't have done this article if Steve wasn't up my ass so much about it. Every week "how's that contingency article bro"? Or one of my favs was "I wonder what Alex Ray made from contingency this weekend? Oh wait, I don't know because the article is not turned in"! So while yes I did the work behind this, Steve deserves the credit for coming up with the idea and forcing me to do this sucker!- Keefer
3- DV on Anaheim 1- by David Vuillemin
http://pulpmx.com/2018/01/09/dv-on-anaheim-1-2/
You people want to read what DV has to say, what can I say? I don't blame you- I do to!
4- Honda Releases 2019 CRF450 and CRF450RWE by Kris Keefer
http://pulpmx.com/2018/05/23/new-2019-honda-crf450rwe/
I guess you guys like Hondas! Even when I was at Dirt Rider Magazine Honda covers always sold the best. Something about a red bike is just pure sex, especially when it comes with gold A- Kit style forks and a Yoshimura exhaust. Honda sold out of these suckers fairly quickly so that means I am sure they will raise the amount they bring into dealer for 2020.– Keefer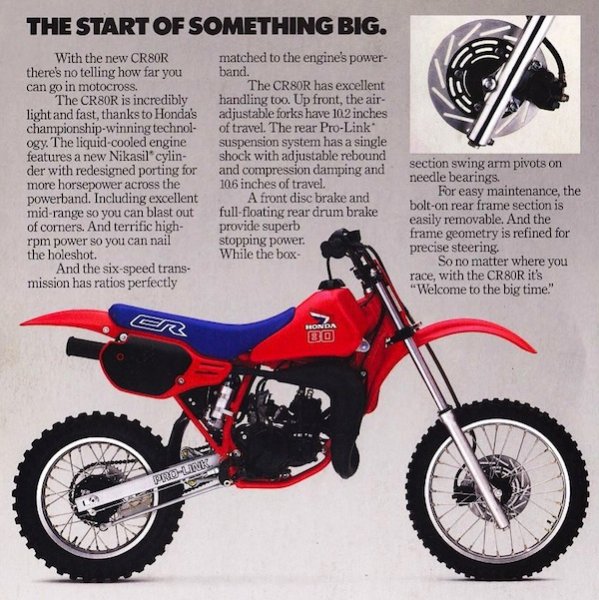 5- Classic Steel on 1986 Honda CR80 by Tony Blazier
http://pulpmx.com/2018/01/31/classic-steel-128-1986-honda-cr80r/
I think part of the appeal on this one is the fact that I have not done very many of these mini reviews. When I look to do a Classic Steel on a bike, one of the main factors I look at is whether I can get enough good, high-quality photos to fill out the article. For me, the visual end is a very important component of telling the story and it can be hard to get a lot of good photos of minis. The major magazines have never focused on them like they do the full-size machines, so that is often the limiting factory in telling some of their stories.
With the '86 CR80R, that was not a problem. Honda was really rocking in 1986, and their mini missile got a lot of press in all the enthusiast mags. It was blazing fast, sexy to look at and dripping with the cache' of having Ricky Johnson riding red. I wanted one SOOOO bad at the time and I think that applies to just about any of us who were of the appropriate age to want a minibike in the mid-eighties. Nostalgia is a powerful thing, and few bikes kindle those warm and fuzzy feelings like the '86 Honda CRs. I always figure, if it appeals to me, it is likely to appeal to some of my fellow moto nerds out there as well. With the 1986 CR80R, it appears I was right.
Stay tuned for some more many reviews in 2019.– Blazier
6- The History of Pro Circuit Racing Machines by Tony Blazier
http://pulpmx.com/2018/09/10/team-pro-circuit-1991-2018/
This one is an idea that came to me while working on the retrospective Inside Motocross magazine I did earlier in the year. In one of the issues, there was a great photo of Pro Circuit's new '93 Spitfire machines and an accompanying article that covered the transition from Honda to Kawasaki. That got me thinking about doing a video for my YouTube covering Pro Circuit and an article for Pulp. I pitched Matthes on the idea and he was onboard, so I set about accumulating and touching up pics of every year's PC machine.
As is usually the case, this turned out to be more of an undertaking than I expected, but eventually, I scanned, scoured and acquired decent pics for every season. For me, the best part of this project was drafting my wife to help me finish it. After writing all of my comments, Matthes got bored somewhere in the early 2000s and took a powder on me. That left me with half an article, so I asked my wife Christine to look at all of them and apply her non-moto eye to each one. The result was one of my favorite articles of 2018. Reading it still gives me a chuckle and I am glad that others seemed to enjoy it too.- Blazier
7- Projecting the 2019 National Numbers- by Dan Truman
http://pulpmx.com/2018/08/29/projecting-the-2019-national-numbers/
This one surprised me a bit. Must've just been the confluence of perfect promotion on social media or something. My buddy Dan Truman keeps track of the points all year and then has to figure out who holds what license, whether they will count towards a number or not and then he has to text these riders to figure out what permanent numbers they want, etc. It's a huge undertaking for sure and Dan's pretty close with these.
8- Nine Things you need to know about the 2018.5 KTM Factory Editions by Kris Keefer
http://pulpmx.com/2018/01/25/nine-things-you-need-to-know-about-the-2018-5-ktm-450-sx-f-factory-edition/
The Edissssssssshhhh! Ahhh, this bike is so good and looks beautiful! I always get excited when these Factory Editions come out because it means we get a glimpse of what is coming on the bike the following year. KTM brings more of these in the states than Honda does with their Works Edition, but look for another manufacturer to being one of their own "special editions" into the fold come 2019! Stay tuned……..– Keefer
9- DV on Houston SX
http://pulpmx.com/2018/01/16/dv-on-houston-sx/
Hey, Houston was the second round and shit was already crazy with Eli and Marv both crashing out. So you people were into the Frenchman's thoughts still.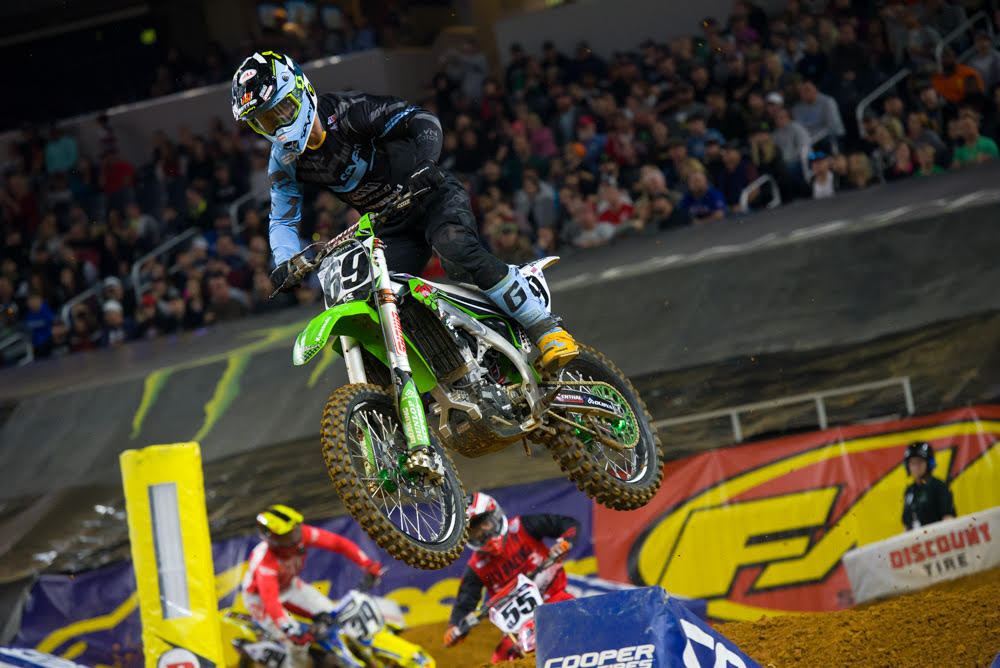 10- An Oral History of the Alex Ray/Tyler Bowers Incident
http://pulpmx.com/2018/04/23/an-oral-history-of-the-alex-ray-tyler-bowers-incident/
This was something pretty funny. I had talked to both guys about their run in at Boston SX and it struck me as one of the weirder take outs in SX so I had to make it into a story of some sort. Thanks to both guys for making nothing into something I guess?
11- Swizcorner- The Future of Kawasaki by Kevin Husted
http://pulpmx.com/2018/01/31/swizcorner-the-future-of-factory-kawasaki/
I'm real shocked to see this article on this list. Reading through it, there's nothing contentious in the thoughts, just connected dots of logic and speculation. The fact that this article reached a ton of eyeballs is just a reflection of the craziness that was going on in the series at the end of January. Eli Tomac had gone nearly DNF to DNS to back to back wins, also known as what we've come to kind of come to expect from him. Justin Barcia was cementing himself as the true comeback kid running second in points with no sign of faltering. Reading back through this now I am interested in my speculation as to who may end up alongside Eli for 2019, more specifically "There are times when Joey looks unbeatable and then there are times when it appears he just beats himself. Joey sounds like he's dealing with the same kind of mental things that creep up and bite Eli from time to time. Do they want two could-be headaches in the big bike class?"… Well, we're real close to me looking like a worry-wart or SX Soothsayer. At this point, I'm still 50/50 as to which way this could turn out.- Swizcore
12- Swizcorner- Eff Pay to Play by Kevin Husted
http://pulpmx.com/2018/09/11/eff-pay-to-play/
Reading through the "Eff Play to Play" column still makes my blood boil just like it has for years. There's not many things that frustrate me more about this sport than the fact that the guys who make up the entire show and risk life and limb LITERALLY, have to fork over money for the opportunity to do so. Clearly this is something many fans have thoughts about. Until the spotlight was shown on the (insert every synonym of stupefyingly unnecessary here) involvement of the FIM's presence in the Supercross series, this WAS the biggest farce in the sport. Rider-rights are long overdue.- Swizcore
13- Classic Steel- 1984 Kawasaki KX250 by Tony Blazier
http://pulpmx.com/2018/07/25/classic-steel-131-1984-kawasaki-kx250/
It is less clear to me why this one made the top fifteen. I have always hated the looks of these oddball early-eighties Kawasakis and never had any desire to own one. That ridiculous rear fender and those ungainly proportions turned me off in '84, and the intervening 34-years have done nothing to soften my resolve. Perhaps it is that oddball appearance that drew people to read this? After all, these KXs were not world-beaters in '84 and today, they do not get a lot of press or nostalgia threw their way. Maybe I have started something here, and there will be a huge influx of '84 KX250 at the Vet des Nations next year… but I doubt it.
14- Classic Steel- 1996 Yamaha YZ250 by Tony Blazier
http://pulpmx.com/2018/03/05/classic-steel-129-1996-yz250/
Now this one, I totally get. In many ways, this is the machine that the current YZ250 two-stroke can trace its roots back to. This was the first year Yamaha switched to blue on the YZs and a major styling departure from the bikes that preceded it. Even today, you can see the inspiration for the current YZ250's looks in the 1996 bodywork. Every bike that has come after it pays homage in some way to this design.
In 1996, this all-new YZ was actually a pretty terrible bike. I was way slower than the bike it replaced and full of all sorts of first-year bugaboos to be worked out. Eventually, these blue machines would dominate the class, but in 1996, they were still trying to work out the kinks. Maybe the dominance of the McGrath years is what drew people to this review, or maybe it was just an appreciation for a damn fine-looking motorcycle. Either way. I am glad people liked it enough to give it a read.– Blazier
15- Keefer Daytime Program- Injuries by Kris Keefer
http://pulpmx.com/2018/06/25/keefer-daytime-injuries/
When J-Mart got hurt I thought I should write about how injuries affect different people in so many different ways. I know plenty of buddies who stopped riding because they got hurt. I know I have contemplated it after a couple of my injuries, but I always come back to the fact I just simply love dirt bikes! A LOT! Besides my family, this is what drives me every day and I am thankful that I get to do this sport form my career. My mom was disable, so I think I get my drive for living my life how I want because I watched hers get taken from her. We now know J-Mart is out of the 2019 season, but just like a true passionate dirt biker, he will be back again in 2020 to get some more titles!- Keefer