People always say it, "Hangtown is it's own animal" or "Hangtown means nothing".
People always say it, "Hangtown is it's own animal" or "Hangtown means nothing".
Photos By: Simon Cudby
We can check the first National of the year off the list and we saw much of what had been anticipiated, as well as a few surprises. There's one thing we know for sure, Hangtown rarely gives a true glimpse as to what will pan out over the course of the rest of the season on a typical year. This year had the additional twist of anticiapted rain with track prep altered to accomodate the pending wet climate. Although there was some precipitation, it was no where near what had been anticipiated and thus the track was not nearly the rough animal Hangtown usually becomes.
As such, I'm going to lean away from much of the cerebral introspection which Swizcorner is usually comprised of and instead, use some great Cudby eyecandy presenting the guys I found to have interesting days at round one. Next week, more cerebral reading yall!!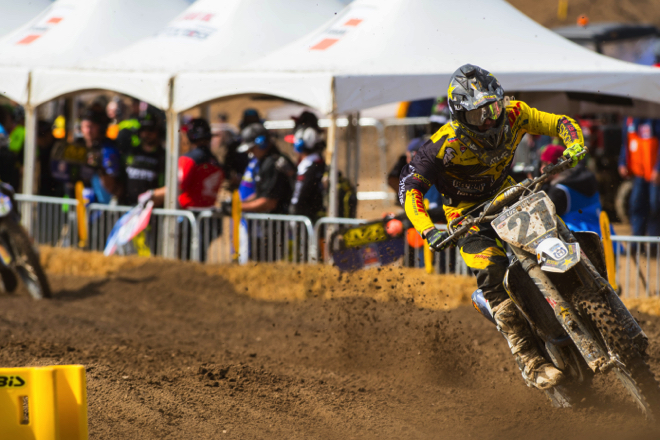 El Hombre made it through round one without any fireworks involving fellow racers despite making nearly 20 passes on the day. Riding his way onto the podium in moto two, it's clear, Jason's program is working and his days of fading are a distant memory.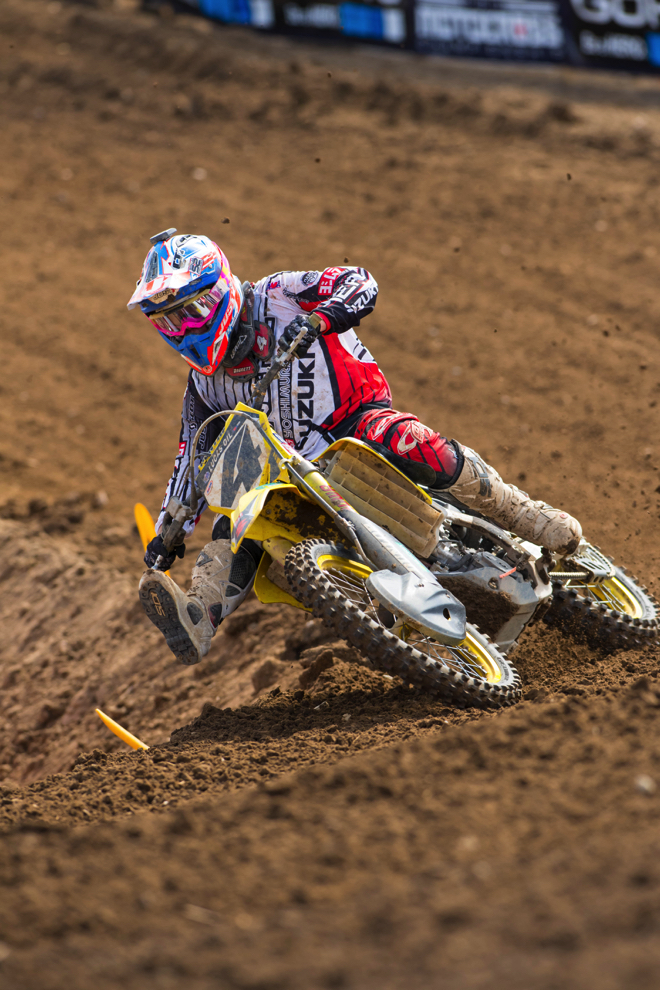 Blake Baggett is really good outdoors, yes even on a 450. It's a realy bummer for Blake about that late 2nd moto crash which leaves him with a broken collarbone but his pain is nowhere near the level the Yoshimura Factory Suzuki team has been feeling for going on two years now.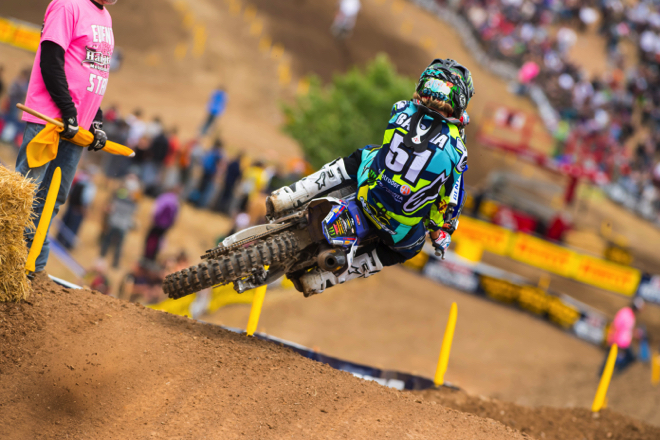 Justin Barcia's SX woes appeared to follow him into the outdoors after moto one and despite being passed a cumulative 3 times on the day, his second moto actually was pretty good. It's Hangtown man! Mulligan's abound.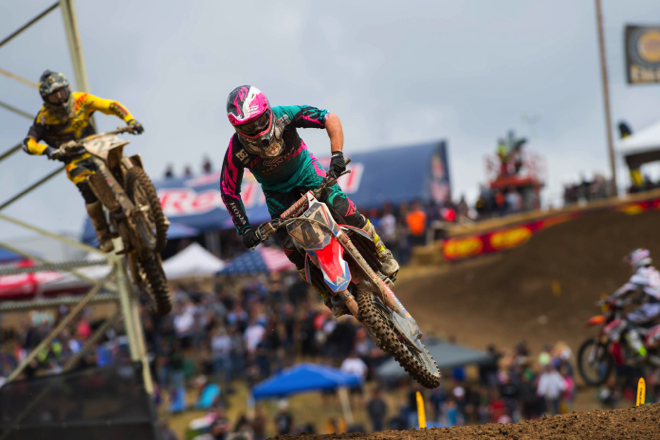 Trey rolled up his sleeves to get to work in the outdoors and despite looking saucy at times, crashes relegated him to 7-5 finishes for 5th overall. It's a start and yes, it's Hangtown so who cares.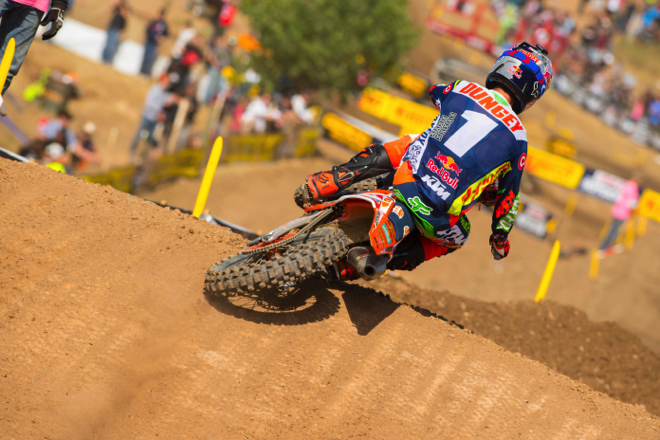 Considering Ryan Dungey was so far behind Eli Tomac at Hangtown last year that the dust of Eli's rear tire not only had settled but it began to biologically break down, going 2-2 to the surging Ken Roczen is a non issue.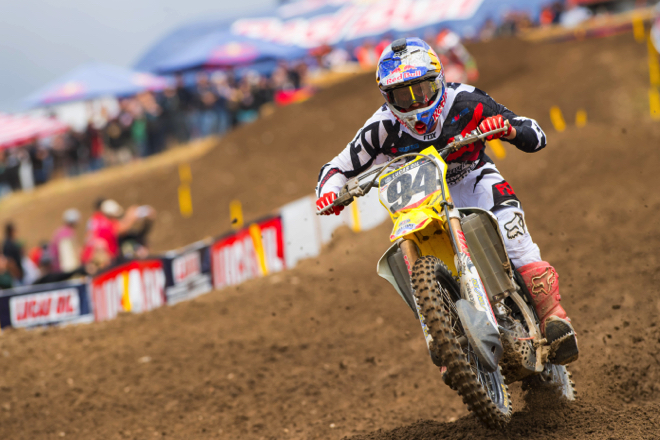 …and here we are again; Ken Roczen looking absolutely incredible as he is rumored to be changing brands AGAIN! I say that's lunacy. Ken has literally never lookd better, he's at the pinnacle of the sport and his results yet he is going to change EVERYTHING… AHHHHHHHH!! Well, at least it's just Hangtown and it don't mean ish!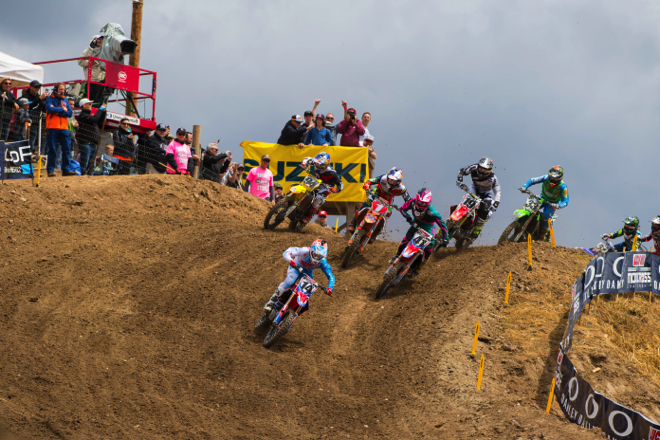 Jeff Ward recently said somethign to the effect of "We all know Cole's not the toughest guy out there…" He sure is solid when he pulls a starts though. Although he started well and lost positions both moto's, Cole is obviously riding with a lot of heart despite his heavy proficiency in SX over MX.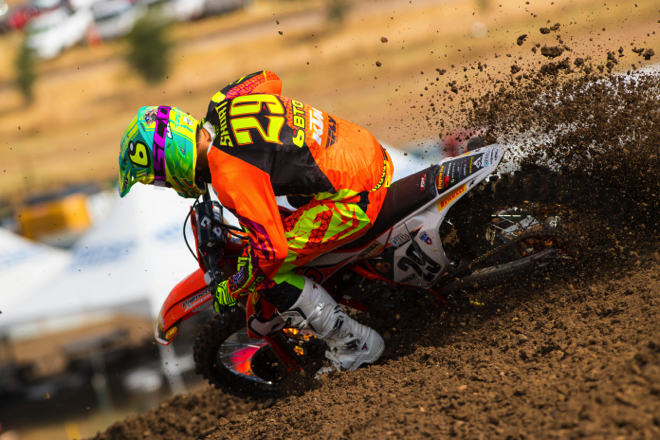 The gentleman's racer has returned and any gate with Andrew Short behind it, is a better gate. Andrew was not pleased in the least with his finishes but just being back in the mix is a step forward. Listen to his PulpMX Post-race Pulpcast for a great story from Andrew. Good stuff.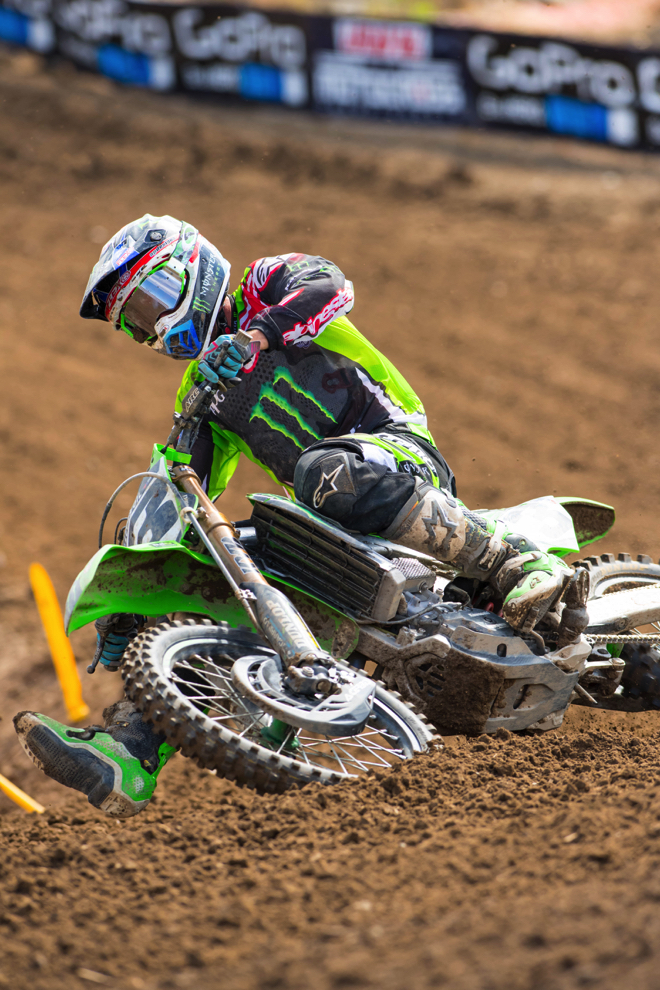 Eli was not happy with his 4-4 for 3rd overall but much like Weege noted following the race, using the Eli of 2015 MX (3 rounds) as a yardstick is an unfair measure to gauge against. That was supernatural. I expect Eli to get better in MX much faster than he did in SX and that is scary for the other racers and awesome for us.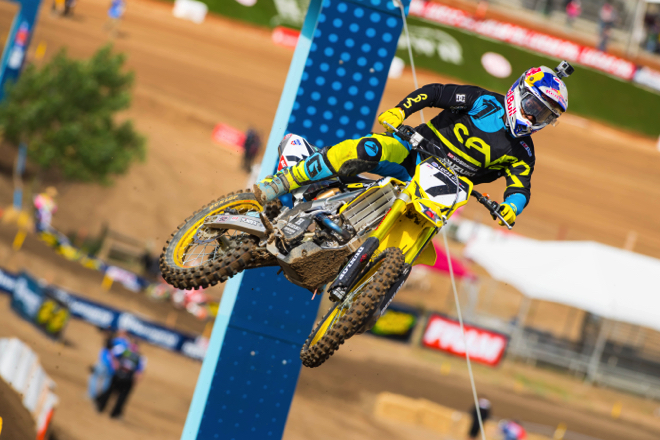 This whole Stewart situation just depresses me and pisses me off. How many times can you put in less than maximum preparation and expect to get your groove back? That "groove" of years past was all due to insane preparation. The X-factor nowadays (In my opinion) is his A1 concussion which I believe to be somewhat irrecoverable in terms of dexterity and reaction time. I've written about it enough and it only depresses me to think of how this has unraveled.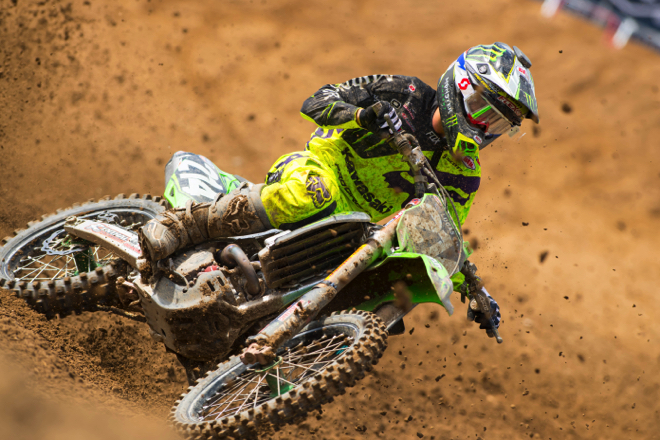 The most recent addition to the PC stable had a completely fine debut. It'll be interesting to see which tracks lend themselves to his particular skillset. I just want to see these new guys make the full series.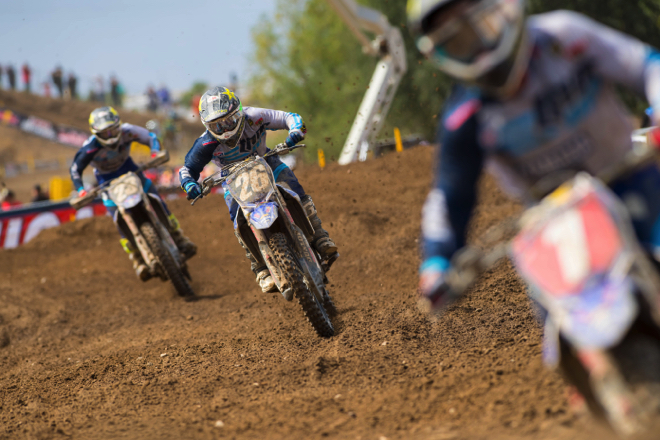 Alex. EFFING. Martin. Joey Savatgy said it best, "No offense but I thought you wre youre brother." BOOM.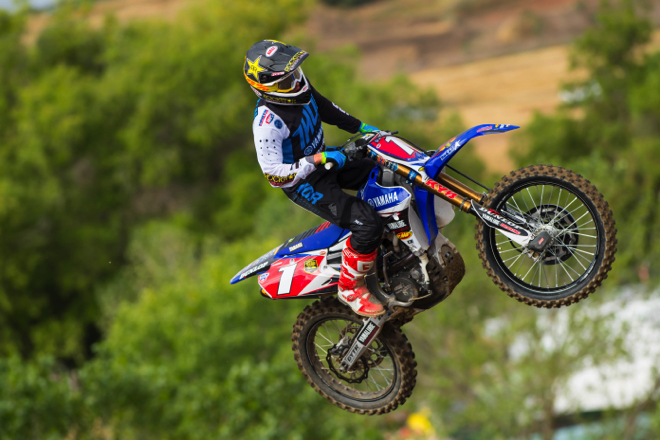 Jeremy Martin was pretty sick at round one and he was just hoping to make it through without faltering too much. 3-9 is certainly not what we have come to expect from the 2-time champ but he's proven his worth in the second half of the series. Still the favorite.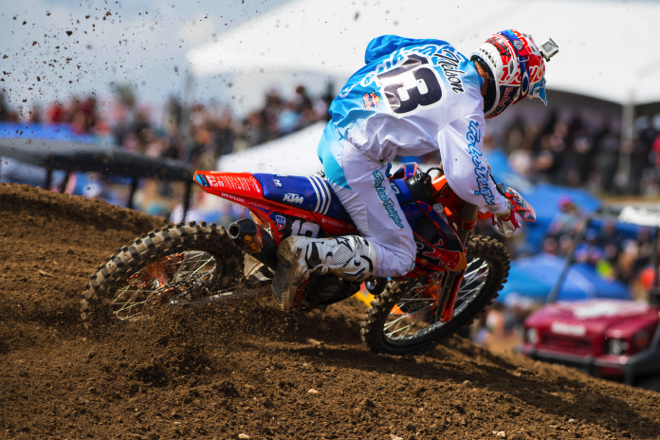 Jessy Nelson was decent enough at Hangtown. He was of the bike for a long time and it looks like he's ready to get back to leading laps again like last year.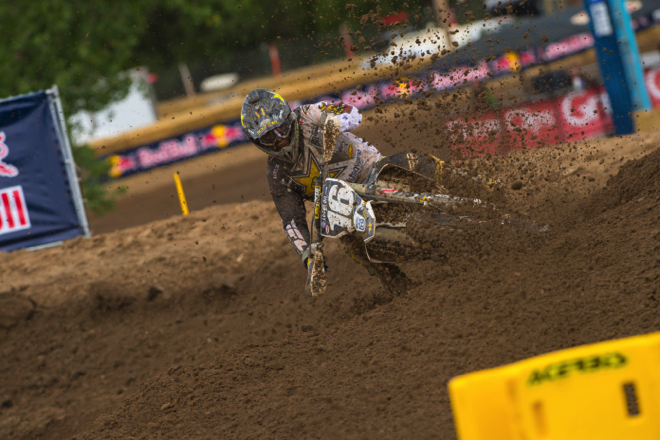 Zach's second moto was pretty tremendous. First notsomuch. More of the former, Zach.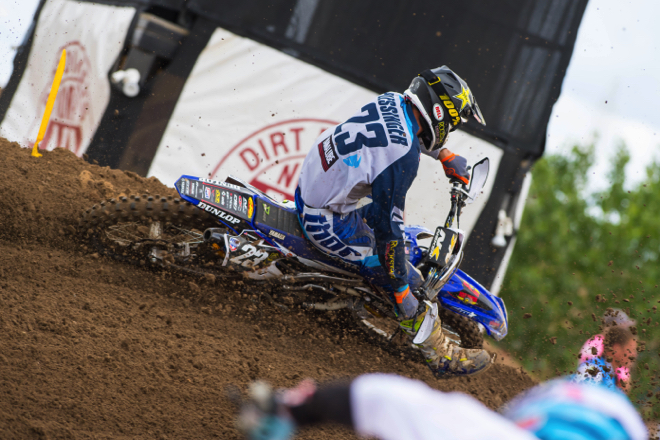 You can take the GNCC racer out of the woods but you cant take the handguard off his bike in any condition. If Aaron can get his starts figured out, he'll be upsetting guys every week.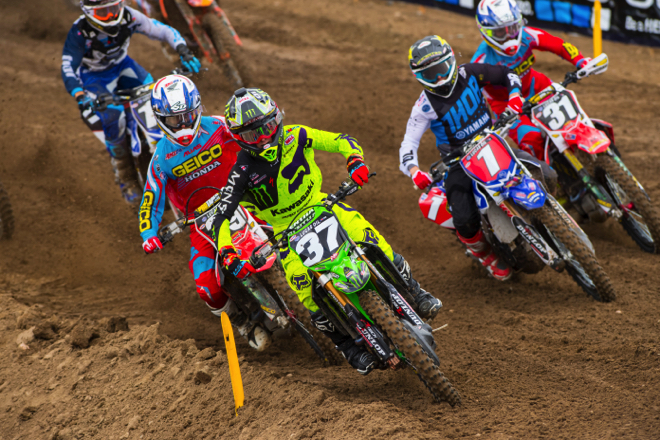 Remember when Joey Savatgy was just a rookie with an oddly spelled last name and a good sense of humor? Well he's got the points lead now and it's a pretty big one for only one round. He looked incredible and strong.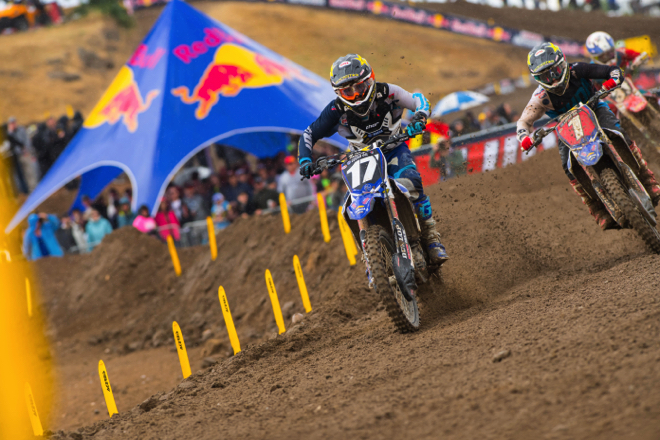 Cooper proved many people wrong by not only lining up at Hangtown but riding inspired in both motos to finish 3rd overall. This guy is a beast and has a drive and attitude that reminds me of Ricky Carmichael.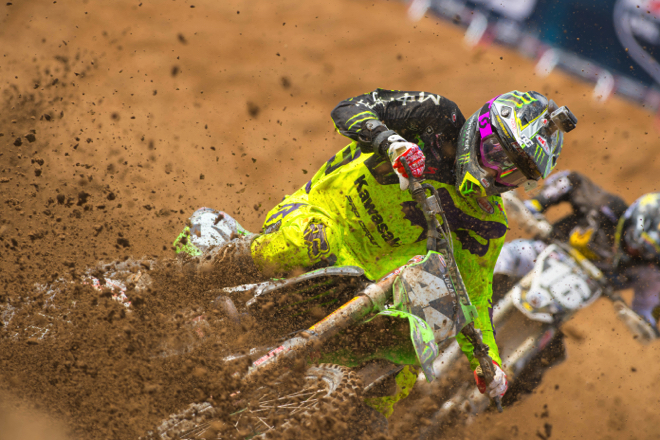 Adam had terrible starts and only nominally better finishes but hey, he did finish. That's a start. Are you confused? This is Hangtown and Adam's 13th overall is not cool as crap. It's not a matter of if Adam will be better, it's a matter of getting better starts.